How to Create an Effective Staff Plan
Many or all of the products here are from our partners that pay us a commission. It's how we make money. But our editorial integrity ensures our experts' opinions aren't influenced by compensation. Terms may apply to offers listed on this page.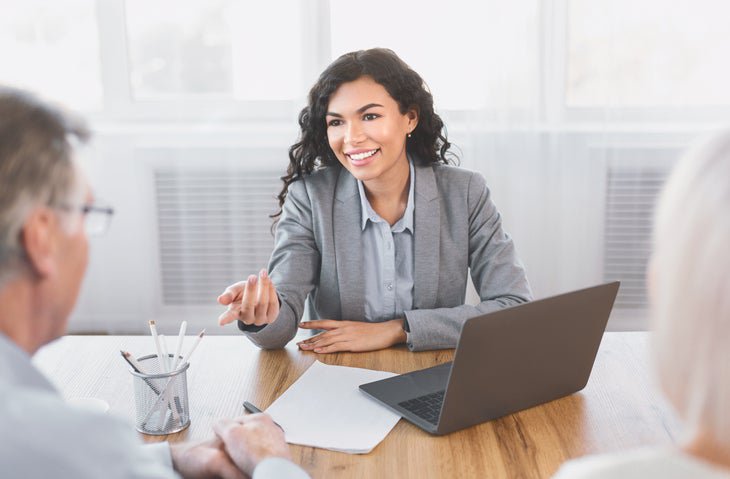 Staffing is one of the most complex issues businesses face. Too many employees and you hurt revenue; too few and you lose customers. This article explains the steps you need to create a staffing plan.
The HR department is often known as the people department, the place that deals with human issues, resolves conflicts, and makes sure everyone gets along. But HR professionals are also policy- and process-driven. Think about the sheer number of ever-changing regulations they have to keep an eye on and the many policies that are included in any company's employee handbook.
Staffing requires a strategic, data-driven approach and forms a key part of any business plan. It's crucial for continued business success. That's why we've put together a guide on how to write a staffing plan for your business.
Overview: What is a staffing plan?
If you want your business to run smoothly, you need to make sure you have the right resources in the right place and at the right time, both short- and long-term. And by resources, we mean people.
Staffing plans look at the needs of your organization, its growth, focus, and long-term strategy, and work out what kind of skills and resource levels you'll need to ensure you can achieve your business goals without breaking the bank.
What is the goal of a staffing plan?
Your staffing plan doesn't begin and end with recruiting the right people. It also affects onboarding, training, succession planning, employee satisfaction and, ultimately, business development. Here are the main benefits for your business.
Improve your recruitment process
If you are scrambling to hire new employees because you've just realized that you don't have the necessary skills to meet your business goals, then your recruitment process will suffer. If you have a long-term staffing plan, you can spend time:
Writing a detailed job ad
Sourcing candidates
Screening and interviewing with care
Scheduling interviews in advance
You'll make sure you've hired the right person for the job, and you won't mess candidates about during the process.
Implement better succession planning
People will leave your company, it's inevitable. Even if you are doing all you can to retain your staff, life happens. Someone has to move cities for family reasons, another wants to go traveling, and another decides to retrain. But you need to be ready for it.
If you have a staffing management plan in place, you can work out who can replace your managers, and if you even need to replace them. Maybe the role will become obsolete due to a change in direction, or you find you can split the responsibilities between the rest of the team.
Retain employees
It takes time to recruit and onboard new employees, so not planning ahead and then trying to hire someone when you need those skills yesterday will put you on the back foot. And if you're trying to recruit people in areas with skills shortages, it'll be even more difficult.
A strategic staffing plan looks at the direction of the business and identifies the skills you'll need to support that focus. You can then see if you lack any of the necessary skills and start drawing up a plan of action now. This might involve hiring new people, or you might decide to upskill and retrain existing staff.
By showing that you are dedicated to training current employees, you can boost morale and improve employee retention.
How to develop a staffing plan
Staffing plan development can be broken down into four manageable steps, all of which require you to have access to accurate, up-to-date data and people analytics tools so you can carry out staffing needs analysis.
If you need some extra help reach out to your HR software provider to see if they can provide a sample staffing plan or staffing plan template to get you started.
Step 1: Set goals and strategy
If you don't have a clear plan for where the business is going, along with measurable goals, then it's impossible to be able to ensure you have optimal staffing and employee development levels and to achieve your goals.
As a human capital management professional, you need to work with all areas of the business to create a vision for how your product or service will develop and change in five years' time and ten years' time. Are you going to introduce a completely new product line? Are you going to move from e-commerce only to also having physical stores in shopping malls?
Tips for setting goals and strategy:
Instead of making gut decisions, you should use cold, hard data. But this starts with having a process in place and the necessary tools to carry out the work.
Decide what factors you want to track: It's impossible to know if you are meeting your goals if you don't have a set of HR metrics to track. This could include employee retention and turnover rate, time-to-hire, and the number of roles filled.
Implement an HR analytics process: Trying to manually collect and analyze the necessary data is time-consuming and prone to errors. If you implement HR software with built-in workforce analytics functionality, such as Workday, then you can automatically generate reports that will show you if you are meeting your goals.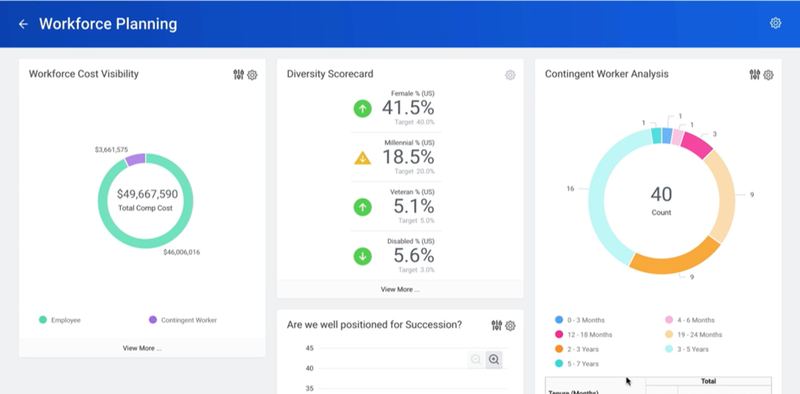 Step 2: Analyze your current people management landscape
Once you've got a plan in place, you need to take stock of your current people management situation. You need to know how long it takes to carry out certain tasks so you know how many people you need in certain roles. Other questions to ask yourself include:
What skills do we have in-house?
How are my current employees performing?
Who are my best-performing employees?
What are our compensation rates like according to industry averages?
What is our turnover rate?
Tips for analyzing your current people landscape:
Having accurate data is key if you want to get an accurate picture of your current workforce performance.
Centralize your data: If you want to be able to answer these questions, then you need to make sure your data is in one place so you get accurate insight.
Create employee surveys: One of the best ways to get access to the necessary data is to create anonymous questionnaires to understand what your employees think about their own performance.
HR software like Zenefits centralizes your data, so you can get answers to your questions and easily share this insight.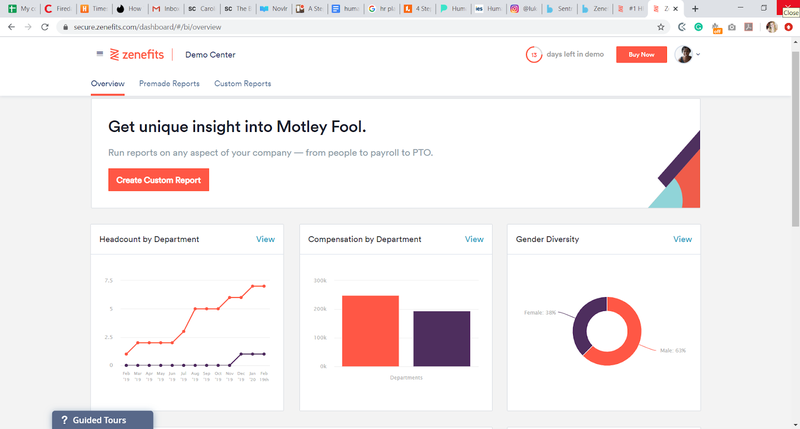 Step 3: Forecast optimal staffing levels
Forecasting optimal staffing levels considers not only the number of employees with certain skills you need, but also the budget you will need to manage this workforce. If you don't have enough budget to hire full-time employees, you may need to consider using contractors or freelancers.
Tips for forecasting optimal staffing levels:
The key here is to arm yourself with as much internal and external information as you can. Predicting the future is impossible even if you have a crystal ball, but you can use data to provide your best guess.
Do a trend analysis: Look at historical data in your system to help inform future staffing levels. Investigate how business growth in the past has affected staffing levels and use that as a jumping-off point when forecasting future levels.
Look at industry benchmarks: How many employees do your competitors have? What is the ratio of workers to turnover? What departments are they growing and what skills are they searching for? What kind of skills do industry analysts think will play a major part in the future? Do your research and see what other successful businesses are doing.
Step 4: Conduct a gap analysis
The final step you need to take when developing a staffing proposal is to analyze the places where you currently don't have the skills to achieve your goals. This analysis takes into account not only the skills supply in your company, but also the skills availability in the market, which will help you decide whether you will recruit or upskill to fill the gaps.
Tips for conducting a gap analysis:
This step involves not only finding the gaps, but also discovering why they exist, and how you can:
Be prepared to make redundancies: When you've analyzed your data, you might find out that you have a surplus of certain skills. If possible, you can try to retrain workers with these skills, but if that's not possible, you may have to let them go. Check whether you have an at-will employment agreement or whether you need to give them notice and cause before terminating the contract.
Look at previous shift management data: Sometimes skills gaps only happen during busy periods, such as Black Friday. You should be able to identify these peaks and troughs through the workforce planning and shift management information in your HR system. If the skills gap is only temporary, consider hiring contract employees for these busy times.
Review, adjust, and repeat
You need to regularly review the plan, see if it still fits with the overall business strategy, carry out steps one to four again if necessary, and adjust as you see fit. Then repeat. And repeat again. We recommend reviewing the plan annually, as well as when there are major changes within your organization.
We're firm believers in the Golden Rule, which is why editorial opinions are ours alone and have not been previously reviewed, approved, or endorsed by included advertisers. The Ascent does not cover all offers on the market. Editorial content from The Ascent is separate from The Motley Fool editorial content and is created by a different analyst team.
Discover Financial Services is an advertising partner of The Ascent, a Motley Fool company. Citigroup is an advertising partner of The Ascent, a Motley Fool company. The Motley Fool recommends Discover Financial Services. The Motley Fool has a
disclosure policy
.