4 Talent Acquisition Strategies for Long-Term Business Growth
Many or all of the products here are from our partners that pay us a commission. It's how we make money. But our editorial integrity ensures our experts' opinions aren't influenced by compensation. Terms may apply to offers listed on this page.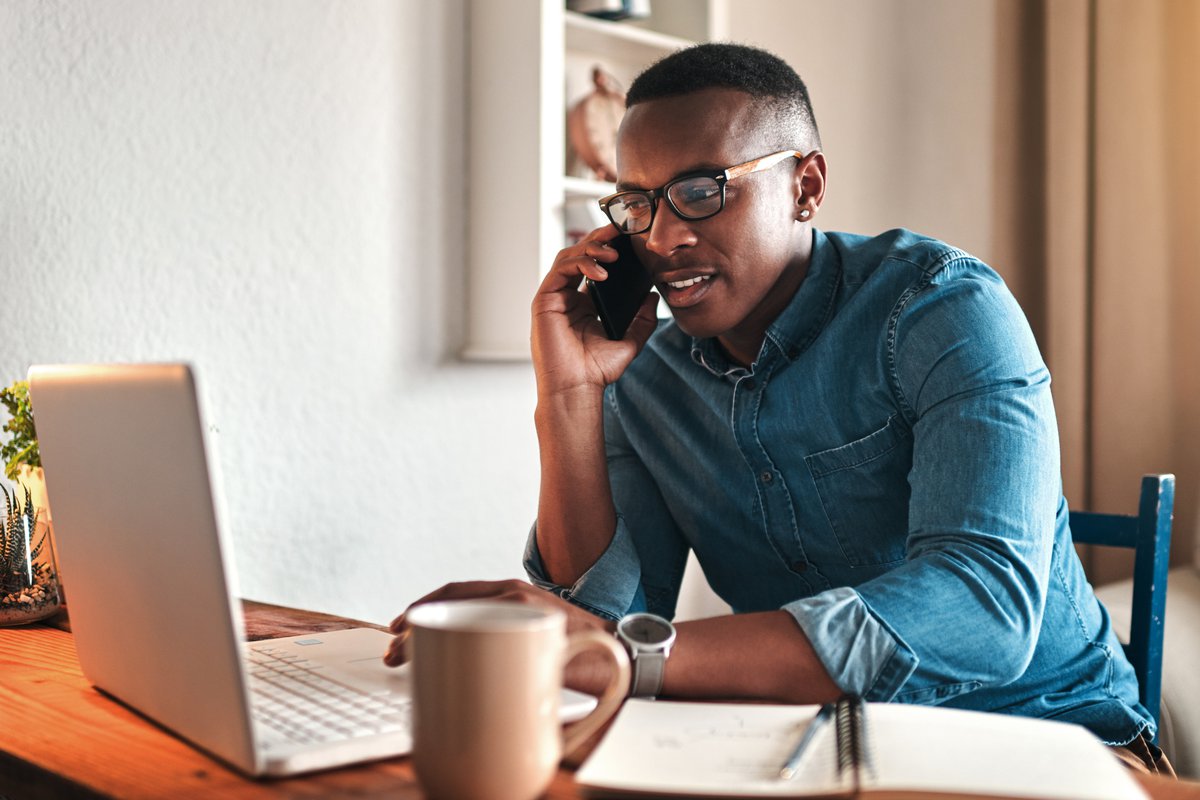 Hiring and retaining top talent requires more than just a recruitment strategy. Learn how prioritizing a talent acquisition strategy is essential to invest in your business's long-term success.
Written side by side, you could argue that "recruitment" and "talent acquisition" are one and the same thing, synonyms to describe the process of finding and hiring candidates.
Though they do have the same end goal of placing the right people into the most fitting roles, recruitment and talent acquisition are in fact separate exercises, carried out by different people, at different times, and at different intervals.
We're here to explain not only the major differences between recruitment and talent acquisition, but why prioritizing talent acquisition is crucial for your business's future success.
Overview: What is talent acquisition?
Talent acquisition is a long-term and ongoing hiring strategy that defines the process of finding, attracting, and onboarding the right candidates for future business needs.
In contrast to recruiting, which takes care of short-term priorities such as filling open positions, talent acquisition considers the bigger picture, and bases hiring plans around long-term strategic goals.
With a talent acquisition strategy, organizations can build a talent pipeline to reduce future sourcing and hiring times, reduce recruiting and turnover costs, and fill the talent pipeline with candidates that fulfill future skill needs.
Talent acquisition is a strategic human resource management exercise that is mainly carried out by talent acquisition specialists, who are skilled in recruitment marketing, developing candidate relationship management strategies, and designing employer branding plans.
However, talent acquisition strategies are normally devised by a larger team, which typically includes HR, marketing, and PR teams.
Traditionally, the candidate life cycle is managed by multiple systems, such as Applicant Tracking Systems (ATS), recruitment CRMs, and onboarding software, with the ATS acting as the cornerstone of the hiring process.
Many HR and ATS vendors are beginning to offer talent acquisition modules, while some dedicated talent acquisition software systems have emerged in the market with an aim to de-silo the technologies that manage the hiring process.
What is the difference between talent acquisition and recruitment?
The biggest difference between talent acquisition and recruitment is that while recruitment is a reactionary exercise (filling open positions when they become available), talent acquisition is a proactive and long-term strategy (identifying future business needs and building talent pools to fulfill those needs).
Talent acquisition specialists build a picture of what the business's future hiring needs will look like by analyzing the current workforce, growth strategy, and any planned business transformations.
From this, they determine what kind of skills and candidates will be needed, and create a specific hiring strategy based on how to attract this talent.
This strategy will include considerations such as employer branding, building a talent pipeline, and recruiting resources.
Recruiters, on the other hand, are responsible for filling individual vacancies by targeting and sourcing candidates with the right background and skills, as well as screening, evaluating, and narrowing down candidates.
Unlike a talent acquisition strategy, which is a long-term approach to hiring, recruiting ends when the vacancy is filled.
What are the steps of the talent acquisition process?
Now that you know what talent acquisition is and how it differs from recruitment, let's take a look at the steps involved in the talent acquisition process.
1. Design a unique talent acquisition plan based on business goals
Your talent acquisition strategy needs to align with your business goals. This step accommodates for any growth strategy that the business has, i.e., plans to increase the workforce.
A talent acquisition plan should reflect current workforce planning and use analytics to consider how to align future talent needs with available resources and current skill gaps.
2. Attract and source quality talent
Talent acquisition teams need to proactively seek out top talent and show them what their company can offer them.
To do this, you'll need to work with other teams on business brand imaging and how best to use social channels such as social media and other marketing channels to network with both active and passive future candidates.
3. Cultivate a positive candidate experience
Whether you're dealing with active or passive candidates, ensuring that they receive a positive candidate experience is vital. Any interaction you have with a potential future candidate should cultivate a positive experience for them.
This could be as simple as closing the loop on any messages they send, to making sure the application process is properly navigable.
4. Facilitate a seamless hiring and onboarding experience
Nothing ruins a candidate experience like a bad onboarding process. This is where talent acquisition skills come into play: Devising a structured and seamless onboarding program for new hires helps them easily transition into the role and the company.
Workforce analytics and workforce metrics are key to determining whether your onboarding strategy is robust enough. And they'll help you assess whether your onboarding tactics are working by showing you how many new hires leave during the onboarding process.
5. Review the talent acquisition process
Take a look at your recent performance metrics to see where you can make improvements in the talent acquisition process. Talent acquisition is a long-term strategy, but it should be regularly reviewed to see whether your processes are supporting your business goals.
Talent acquisition strategies you can use
Talent acquisition strategies aren't all-encompassing and will need to be tweaked depending on your business size, goals, and resources. However, we've come up with four strategies that can be easily customized to suit your organization.
Build a strong employer brand
One of the easiest ways to attract talent is by making sure you develop and promote a strong employer brand. Employer branding is effectively how you market your company, including what employees can expect from your work culture and your overall mission.
A strong employer brand gives your company an edge in attracting high-caliber applicants, and also helps to retain top performers.
How to build an employer brand:
Getting started with cultivating your employer brand is pretty straightforward, because you already have everything you need: your marketing teams, recruiters, and your employees. These people are central to helping you develop a unique employer brand that is true to your company.
Talk to your current employees: No one knows what your business offers potential employees better than the people who already work there. Ask them what they like, what could be better about working at your company, and what attracted them to your company in the first place. Their answers will help you not only shape your brand, but will also give you food for thought when it comes to improving the talent acquisition process as a whole.
Update your website and careers page: Outline your organization's values so that candidates can evaluate whether they'd be a good fit, this includes how you work, your company culture, skills training, and anything that sets your company apart from the competition. For example, do you offer half-day Fridays, or unlimited vacation? Use employee testimonials to add a personalized touch.
Embrace social media channels: Showcasing your employer brand via social media is one of the easiest ways to pique the attention of passive candidates. Once you've defined your employer brand, use photos, videos, and employee testimonials to build your online reputation.
Embrace data-driven talent acquisition
Using data-driven insights, businesses can identify skills gaps, target the right candidates, reduce recruiting costs, and prevent turnover in order to align with their larger strategic business goals.
This approach is based on using a combination of workforce analytics and workforce planning to identify your strengths and weaknesses in the talent acquisition process.
How to use data to hire strategically:
There are plenty of ways to use data to strengthen your talent acquisition strategy. Here are a few tips to get you thinking of ways data could benefit your unique strategy.
Identify where your top candidates come from: Use historical hiring data to pinpoint where you sourced your top performing employees. Was it job networking sites, job boards, etc.? Use this information to focus your sourcing efforts.
Determine a timeframe for hiring certain roles: Some positions are more difficult to fill than others. If you know you're going to hire a new senior software developer next year, use historical data to create a realistic timeframe for sourcing and hiring that candidate.
Leverage software to help with talent acquisition
An Applicant Tracking System is great for just that, tracking your applicants. However, ATS systems generally aren't built to incorporate the full employee lifecycle, meaning that the data they hold is all but useless for informing a holistic talent acquisition strategy.
A dedicated talent acquisition or talent management system brings recruiting, sourcing, tracking, and employee analytics into one system, meaning you have valuable and actionable insights for the future.
Getting started with your talent acquisition software search:
Talent acquisition or talent management software de-silos all of the systems that are traditionally used during hiring into one.
Test drive a few options: Identify a few vendors that suit your business's needs and available resources. Reach out to the vendors to see if they offer a free trial, or will provide you with a demo before you commit to purchase.
Get buy-in from stakeholders for budget and resources: To get sign-off on a new software purchase, it's important to ensure that all stakeholders are clear on the software's potential to drive business success in the long run.
Create a solid talent pipeline
Wouldn't it be great if the next time you opened a role, you already had plenty of suitable candidates to engage? Creating a talent pipeline means proactively cultivating a pool of potential candidates for a range of roles, which drastically reduces time usually spent on sourcing.
How to create a solid talent pipeline:
Proactively sourcing candidates for your talent pipeline is a great way to avoid headaches when a new role opens. Here are a few tips on how to get started with filling out your pipeline.
Prioritize certain roles: You'll know from experience that some positions are harder to fill than others. Focus on building out a talent pool for these roles first.
Develop an internal talent pool: This pool will be filled with current employees who already demonstrate great performance and potential. Check-in regularly with management teams to go over performance evaluations to identify which employees could fill future open positions.
Start networking: Attend events, meetups, and join LinkedIn groups to engage passive candidates. Spark conversation on social networks, and talk about the business's future plans and potential future open roles.
Best HR software to help manage talent acquisition
Nowadays, most modern HR software suites incorporate some form of talent acquisition functionality, but there are some systems that are more capable of managing most of, if not the entire talent acquisition life cycle. Below, we take a look at three HR systems that offer more robust talent acquisition features.
1. Workable
When you open a role, Workable's AI-powered Auto-Suggest function performs a search for candidates based on an analysis of the job description, and can return up to 200 candidate profiles for you to peruse.
Though this feature is handy for finding candidates to fill open positions, it also lends itself to proactive lead generation, an important tenet of talent acquisition.
While searching for specific candidates for open roles, you can also review other profiles that could be a good fit for future open positions, and save their information to your talent pool.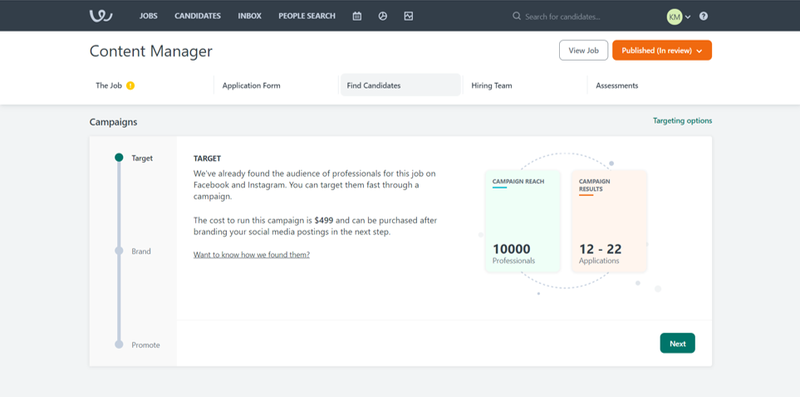 2. BambooHR
Workforce planning should be powered by your historical employee data. BambooHR helps you compile reports on a huge variety of variables and HR metrics, including headcount and turnover, candidate funnels, and the option to generate your own custom reports.
But, importantly for informing talent acquisition decisions, BambooHR gives you the chance to dive deeper into the data. For example, when analyzing employee turnover, you can view breakdowns by department, reasons for departure, and length of employment.
This feature gives you more insight into which factors need to be tweaked in order to optimize your talent acquisition processes.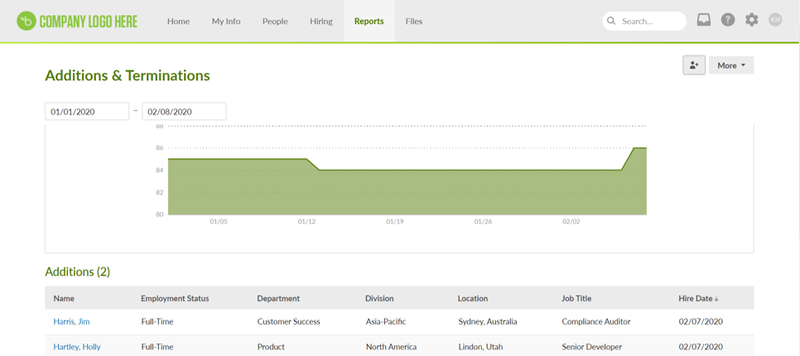 3. Workday HCM
Workday HCM's recruiting module incorporates workforce planning, candidate sourcing and management, and onboarding into one end-to-end system, bringing many facets of talent acquisition under one roof.
Candidate pipeline analytics help you discover the right candidates, while Workday's dashboards provide you with overviews of key hiring metrics and help you to assess your top performers to inform future hiring decisions.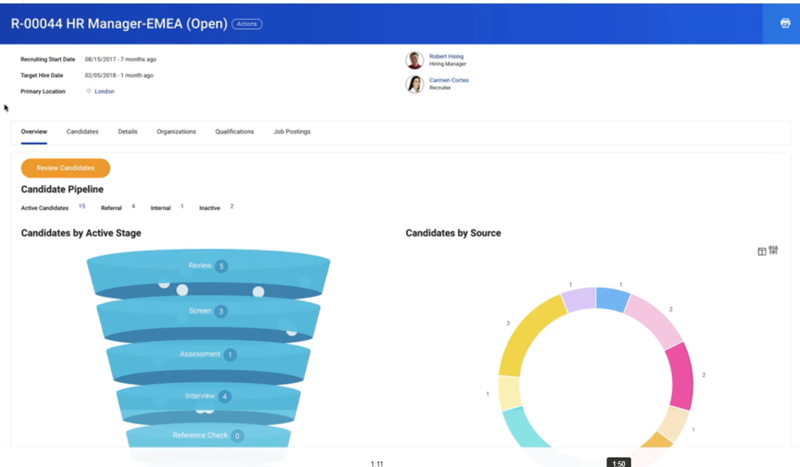 Think long term with a talent acquisition strategy
Your talent acquisition strategy won't come to fruition overnight, and it shouldn't. Given that it's a strategy to help you secure long-term business growth, you'll need to spend significant time and resources on putting the right people in charge of the strategy's development.
Without an effective HR talent acquisition strategy, you're effectively committing to enduring turnover due to mismatched hires, and struggling to fill skill gaps and open positions because of a lack of forward planning.
Talent acquisition is a lengthy process, but proves its worth when it comes to building the best workforce for your business.
We're firm believers in the Golden Rule, which is why editorial opinions are ours alone and have not been previously reviewed, approved, or endorsed by included advertisers. The Ascent does not cover all offers on the market. Editorial content from The Ascent is separate from The Motley Fool editorial content and is created by a different analyst team.
Discover Financial Services is an advertising partner of The Ascent, a Motley Fool company. The Motley Fool recommends Discover Financial Services. The Motley Fool has a
disclosure policy
.