A Small Business Guide to Setting up a Barcode Inventory System
by Mark Roy Long | Updated Aug. 5, 2022 - First published on May 18, 2022
Many or all of the products here are from our partners that pay us a commission. It's how we make money. But our editorial integrity ensures our experts' opinions aren't influenced by compensation. Terms may apply to offers listed on this page.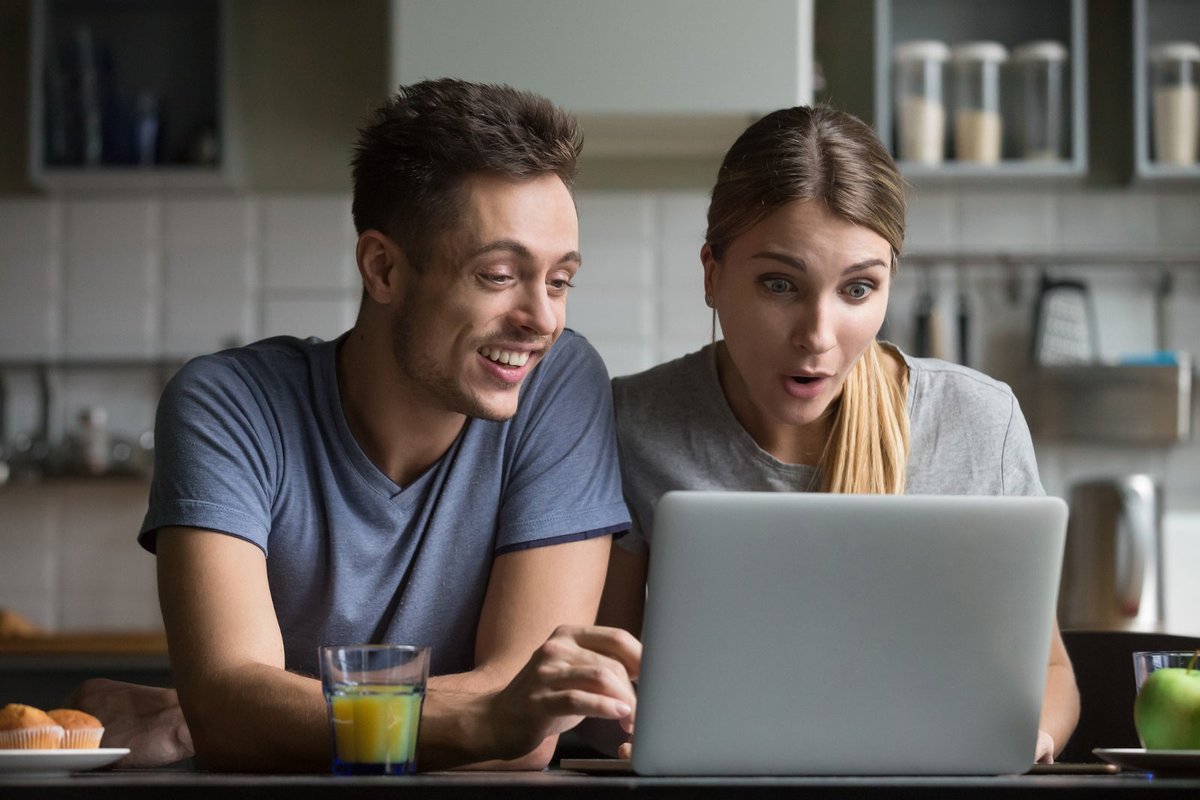 Inventory barcodes keep stock counts accurate and provide key data for inventory management performance metrics. The Ascent covers barcode inventory basics and the steps to set up your own system.
When I worked part-time in a craft beer brewery taproom, the pouring beer part was never a problem. I always cringed, though, when someone asked which brewery t-shirt styles and sizes were in stock versus what was on display.
The owners' inventory management "system" consisted of us running to a storeroom to dig through confusingly labeled plastic containers to see what was in stock.
We could have avoided that hassle -- and likely sold more merch, too -- with a barcode inventory system. We'll go over barcode basics and the steps to set up your own system, so you can decide if your small business would benefit from implementing one to aid in your inventory management.
Overview: What are barcodes?
A barcode is the visual representation of data using lines and spacing, which is readable by digital scanners. Introduced in 1951, adoption was not widespread until supermarkets began automating the grocery checkout process in the mid-1970s with universal product codes (UPCs).
A UPC barcode identifies two pieces of information: the product and its manufacturer.
A UPC is a one-dimensional barcode: Data is encoded using different widths of parallel lines and spacing between them. A two-dimensional barcode is either square, such as a QR code, or rectangular and consists of many dots, which can store much more information.
Over 30 major barcodes with different applications exist today, everything from Bookland EAN-13 barcodes that embed product, publisher, and pricing data on the back of a book to single-use barcodes with shipping information.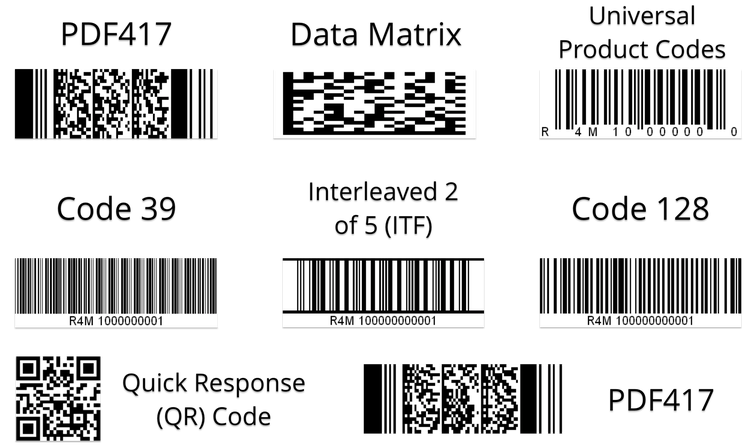 The stock keeping unit (SKU) barcode is similar to a UPC -- both identify specific products -- but individual retailers create and use them for their own stock control.
In a barcode inventory system, create barcode identifiers when products are delivered, affix them to individual products, and scan them with your point-of-sale (POS) system when they're sold or returned to update inventory levels.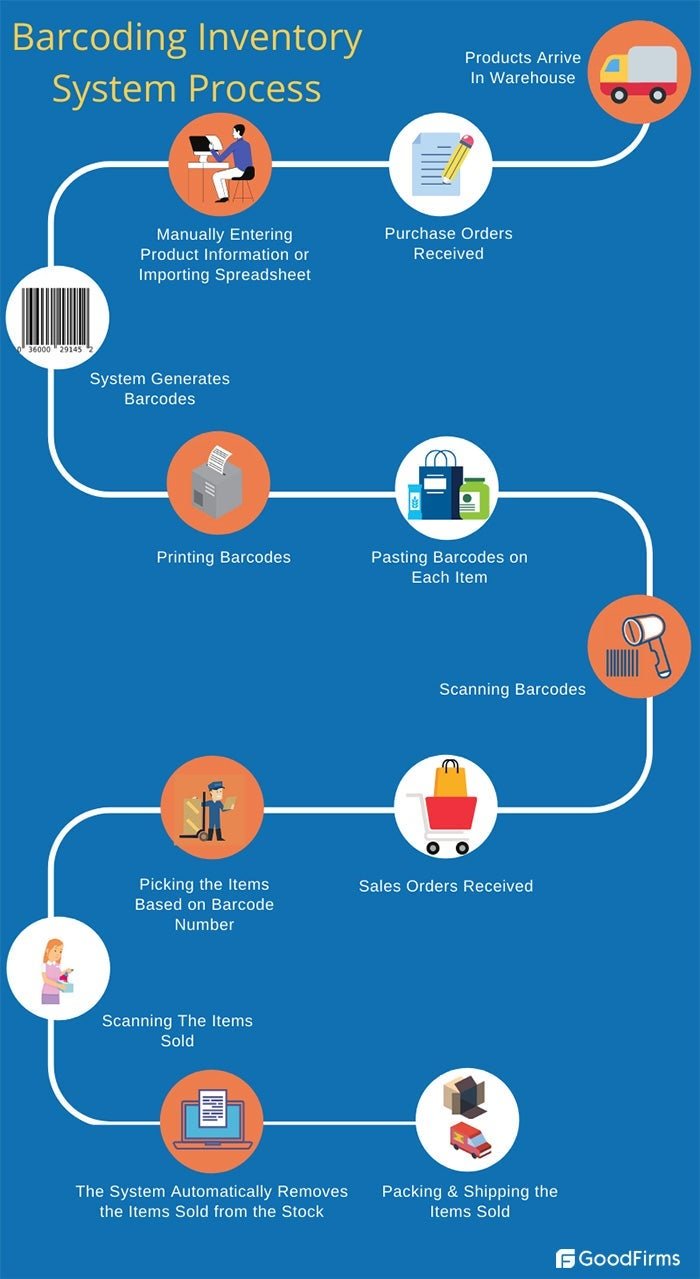 The advantage of using your own SKUs instead of UPCs is they store more information than the product name and manufacturer, including store location, department, item category, size, and color.
What to consider when creating a barcode inventory system
You'll enjoy multiple benefits from using barcodes to track inventory, starting with perpetual inventory counts instead of a periodic inventory system. You'll also have more data for inventory control processes such as setting safety stock levels, calculating reorder points, and determining economic order quantity (EOQ).
Before you print barcodes and put them on products, however, identify what you want to achieve from a barcode inventory system and assess your software and hardware needs.
1. Inventory goals
Sure, barcode inventory management keeps you updated on what you do and don't have in stock. But it can perform other functions, depending on your needs: theft prevention, order fulfillment speed, and first-in, first-out (FIFO) accounting.
2. Software
If you have a retail operation, you can probably use your POS system to create barcodes. If you have a large amount of products, multiple warehouses, or are a logistics provider, you may want to invest in inventory-specific barcode software.
3. Hardware
You must also decide what kind of barcode hardware to use. Do you need portable inventory scanners or fixed, flatbed scanners? Will you scan one barcode type or many? What are the environmental conditions where you'll use your scanners?
How to make a barcode inventory system for your small business
Upfront planning is key to successfully implementing inventory barcodes. The last thing you want is a system requiring constant retooling. Follow the steps below to create a barcode system that meets your current needs and scales up as your inventory management demands grow.
Step 1: Identify industry barcode standards
You may want to use SKU barcodes for your own inventory management, but the items you sell carry these barcodes with them. If you have business-to-business (B2B) sales, the barcode you choose must comply with industry standards and usage guidelines.
Industry-specific barcodes include:
Code 39: Automotive and defense
Bookland EAN-13: Book publishing
Code 128: Supply chain management
Codabar: Logistics and healthcare
Data Matrix: Electronics, government, and retail
Your barcode choice also depends on the size you need -- Data Matrix barcodes can go on small items while Code 39 barcodes must be larger to scan correctly -- and how much information it stores. Two-dimensional barcodes such as QR codes store more data than one-dimensional UPC barcodes.
Step 2: Define barcode functions
Define your inventory barcode functions because "inventory" applies to a wide variety of assets, such as items you've made, items you bought to resell, and items you bought to use.
Inventory function categories include:
Raw materials
Finished goods
Resell items
Packing materials
Maintenance, repair, and operating (MRO) supplies
Correctly labeling inventory by function aids your accounting processes. For example, tracking raw materials to finished goods helps determine cost of goods sold (COGS), and tracking permanent physical inventory -- vehicles, office furniture, hardware, software -- contributes to depreciation calculations.
Step 3: Choose barcode information
Next, decide the information to store in your barcodes. The amount of information you want to encode also dictates which barcode to use, depending on any industry guidelines.
You typically won't embed the retail price -- that could change over time -- and your POS system will apply the current price when the item is scanned during a transaction.
Useful information includes:
Item name and description
Variations such as size or color
Product category
Purchase cost
Vendor information
Store/warehouse location
One-dimensional barcodes store less than 100 characters, but a two-dimensional Data Matrix barcode can encode up to 1,500 characters. The more data a two-dimensional barcode contains, the more complex its pattern. To optimize scanning speed and accuracy, use 800 characters or less.
Step 4: Select software and hardware
If you use your POS system to generate SKU barcodes, tracking inventory information within it shouldn't be a problem. If you use more specialized barcodes, however, make sure your barcode software integrates with your POS and/or accounting software to maximize your return on investment (ROI).
Barcode scanners come in all shapes, sizes, and price points. Some handheld, one-dimensional scanners are less than $25, while a flatbed barcode scanner will cost over $1,000. The scanning environment, such as lighting conditions, air quality, and barcodes used, also impacts your choice.
The three basic barcode scanners are:
Wireless: Portable scanners that transmit data instantly to your inventory management system
Portable batch: Stores scanned information which is downloaded later
Fixed: Includes devices attached to your POS terminal or flatbed scanners such as those at grocery checkout stations
You can download free barcode scanners for smartphones and tablets. While these are fine for a quick barcode lookup, don't exclusively rely on them in business settings.
Step 5: Implement barcode inventory procedures
You must use standardized inventory procedures for data accuracy. "Garbage in, garbage out" (GIGO) is a computer science maxim to avoid with your inventory management.
Barcode inventory best practices include:
Define barcode size and placement: Uniform barcode sizes and location on products, boxes, or pallets optimizes barcode scanning.
Establish inventory key performance indicators (KPIs): Inventory management is more than knowing what you have on hand; use inventory KPIs such as safety stock levels, stock-to-sales ratios, sell-through rates, and more to reduce your cash tied up in inventory.
Train employees: Education isn't only about how to use a barcode inventory system; it's about having everyone buy into why you're doing it. Everybody must be on the same page to produce consistent, accurate results.
Maybe you want to scan SKUs for each retail transaction to ensure store inventory control, or you have multiple warehouses with thousands of products. Either way, upfront planning will maximize your barcode inventory results.
Track your inventory with barcodes
It's impossible to overestimate the importance of inventory management.
Whether you use your POS system or standalone inventory management software, implementing inventory barcodes will streamline your operations, give you greater inventory control, and positively impact your bottom line.
We're firm believers in the Golden Rule, which is why editorial opinions are ours alone and have not been previously reviewed, approved, or endorsed by included advertisers. The Ascent does not cover all offers on the market. Editorial content from The Ascent is separate from The Motley Fool editorial content and is created by a different analyst team.
The Motley Fool has no position in any of the stocks mentioned. The Motley Fool has a
disclosure policy
.