A Beginner's Guide to 7 Types of Inventories
Many or all of the products here are from our partners that pay us a commission. It's how we make money. But our editorial integrity ensures our experts' opinions aren't influenced by compensation. Terms may apply to offers listed on this page.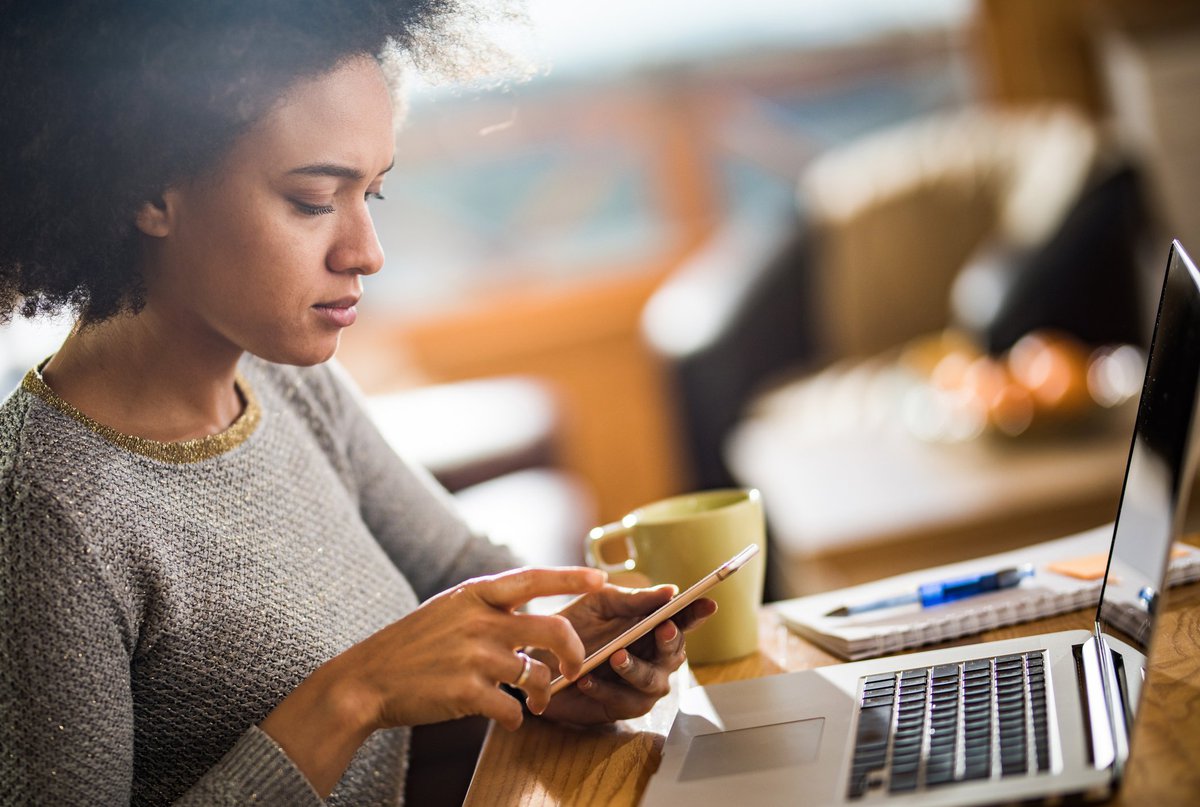 Successful retailers realize the nuances within their inventory and can optimize for success around them. What are the different types of inventory you're using to optimize your operation?
You may think that there are only two types of inventories that matter to your business: inventory that has sold and inventory about to be sold.
At a high level, sure, these are the only two product inventories that matter. But this focus won't do much good when it comes to operational optimization and improved inventory control for manufacturers.
The reality is that there are at least seven types of inventories -- mostly for manufacturers -- that you need to consider to truly optimize your inventory management processes and overall operational efficiency. Some of these inventories are also critical for retailers and all of them should at least be understood by retailers considering how important their relationship is with product suppliers.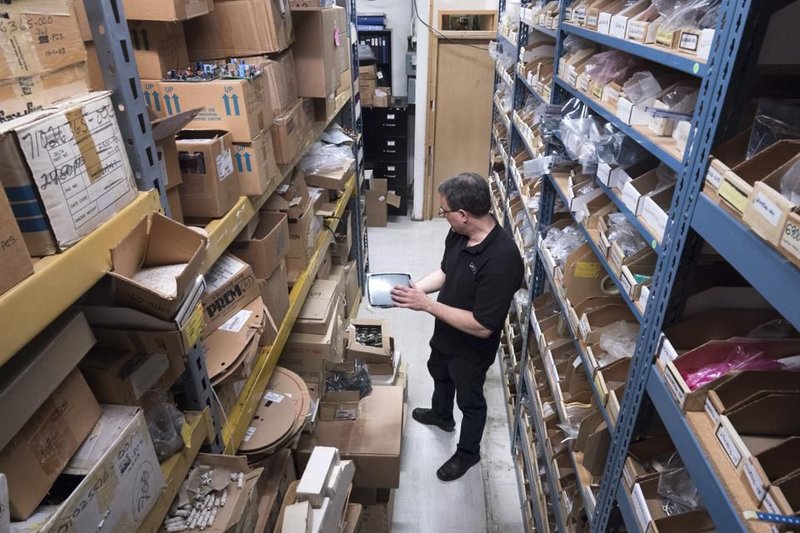 In case seven is too many, we've listed the three primary types of inventory for business success first. Focusing on at least these first three types of inventories (although you really should embrace all seven) will help you best break down how and why products move through your business.
This understanding equips you with better decision-making capabilities for using unique inventory management types to accomplish short and long-term goals.
1. Raw materials
Raw materials inventory refers to all the resources, supplies, and materials required to create or assemble a final product. Managing this inventory is absolutely critical to manufacturers and retailers that assemble some or all of their products.
The successful tracking, stocking, and reordering of so many moving parts require inventory management software with raw materials capabilities. Barcode inventory systems can help manage input, output, and usage of these temperamental inventories, but some items warrant even more specialized inventory systems and protocols, such as storage with vigilant temperature management or limited exposure.
Raw materials are one of a few inventory categories that can be disregarded if you're a traditional retailer or e-commerce merchant turning products from suppliers to your customers without any assembly. It's good to have an understanding of the concept given its importance to the industry and your suppliers but it won't be in your everyday vernacular.
2. Work-in-progress (WIP)
Work-in-progress (WIP) inventory literally refers to unsaleable inventory items in the process of being made saleable. Numerous processes can hold up a final product, including:
Gathering and assembling various components of the product as well as the final product itself
Gathering and assembling the packaging
Packing the finished product in the packaging
Sealing or packing of individual items into groups, such as a case or pallet of cases
WIP is another of the classes of inventory that traditional retailers and online merchants won't typically need to worry about. But it's critical for manufacturers and assembling retailers to manage and monitor because there are tons of costs sunk into WIP inventories that aren't able to be regained until the work is completed.
Managing the WIP process on an item-by-item basis empowers leaders to determine how to best allocate resources among inventories that are ready to be sold immediately versus those requiring different assembly times.
3. Finished goods
Finished goods are what we most commonly refer to as "inventory." These are those products that are ready to be sold. They could be in a customer's hands immediately without any additional assembly or packing on the part of the retailer.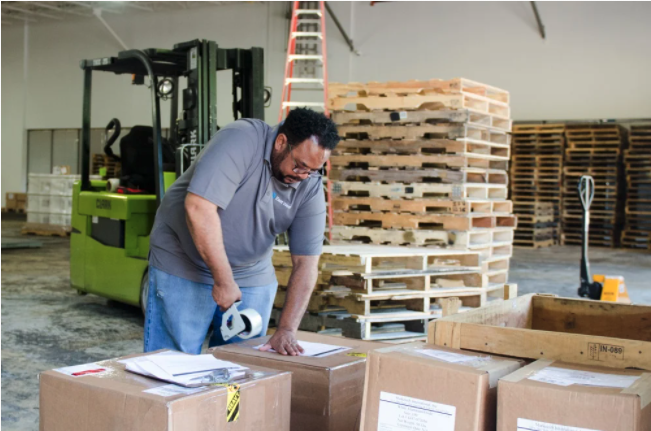 Most retailers deal exclusively with finished goods. This is the type of inventory that common global brands and lesser-known suppliers send to retailers. It's not like stores get a pallet of Nike shoes but then have to put them in the shoeboxes before selling them.
One nuance with finished goods is that some retailers may look to include multiple individual finished goods as a single purchasable kit or bundle. This technique is efficient in turning over deadstock that's not selling well, but it also adds a wrinkle into what constitutes a "finished good" for retailers.
Technically, the individual products are all finished but if a retailer exclusively needs to sell the packaged products, the finished good for the retailer would be that bundled combination.
4. Safety stock
Safety stock is a critical inventory classification that manufacturers rely on to maintain expected production levels in cases of emergency. This type of inventory is essentially a stretch surplus of anything needed to complete the manufacturing of some or all products, including raw materials, parts, products, and any other essential items.
The goal of safety stock is to ensure that manufacturers don't face any disruption in production that causes products to remain unfinished or manufacturing machinery to sit idle. Any significant delays in completing and shipping products leads to potential negative impacts in revenue as well as loss of trust among purchasers.
The harrowing events of the 2020 pandemic are a great example of why safety stock is so critical as supply chain disruptions across the world have led to difficulties with consistent manufacturing output. And it's not to say that all manufacturers need to have a year's worth of safety stock on hand.
The level of safety stock inventory will be unique to the products being manufactured, the resources available to invest in nascent materials, and the level of risk you're comfortable taking as a business leader.
5. Ready for sale
Inventory items classified as ready for sale are essentially finished goods that are sitting in warehouses ready to be shipped to retailers. This is the available inventory ready to be sold that a manufacturer or retail warehouse has on hand. Nothing is stopping these items from being processed from the warehouse, packed, and shipped to retailers or directly to customers.
6. Anticipation inventory
Anticipation inventory refers to those items that are designed for specific times throughout the year. Retailers and manufacturers alike need to keep a keen eye on upcoming seasons and their corresponding inventories.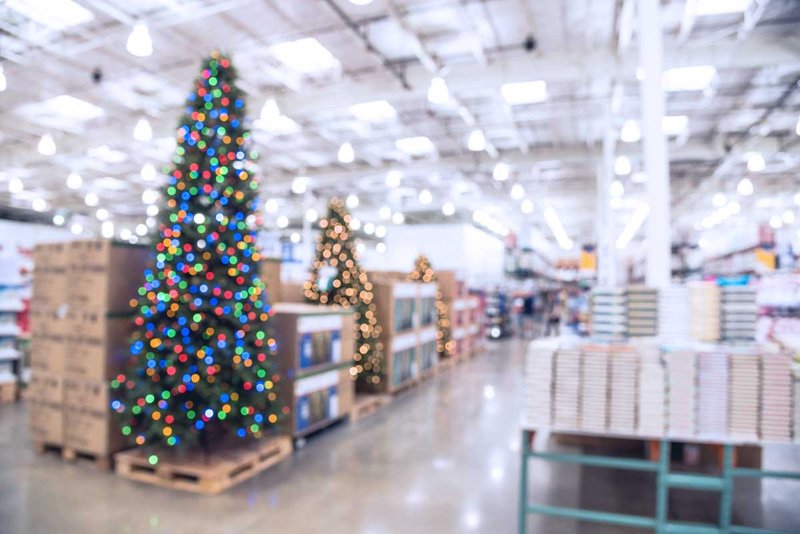 Common anticipation inventories include those tied to seasonal holidays such as Christmas, Hanukkah, Halloween, Valentine's Day, and many others. Holiday-themed products have relatively limited shelf-life to return value for retailers and the manufacturers producing these products according to retailer needs. When to stock inventories in this classification is critical.
7. Packaging materials
Our final type of inventory that retailers and manufacturers alike can't overlook is everything needed for packaging and shipping products.
For manufacturers, this includes pallets, shrink wrap, wooden boards and planks, nails, and anything else required to safely get products to retailers.
For online merchants and retailers that offer shipping, this includes Bubble Wrap, Styrofoam peanuts and other padding materials, and a variety of boxes and adhesives.
Increased organization is the value of inventory classification
The goal of defining all these different types of inventories is to provide more granular insights into your decision-making capabilities. An ability to uncover more nuance with critical questions and metrics will empower you to more precisely monitor existing inventories and ensure your best setup for future success.
Again, success is the name of the game here. If you're getting bogged down in all the different inventory types, the classifications are going to lose their value. At the end of the day, the nuances should help you move faster in decision making.
We're firm believers in the Golden Rule, which is why editorial opinions are ours alone and have not been previously reviewed, approved, or endorsed by included advertisers. The Ascent does not cover all offers on the market. Editorial content from The Ascent is separate from The Motley Fool editorial content and is created by a different analyst team.
The Motley Fool has no position in any of the stocks mentioned. The Motley Fool has a
disclosure policy
.