5 Best Payment Methods for Your Small Business
by Mark Roy Long | Updated Aug. 5, 2022 - First published on May 18, 2022
Many or all of the products here are from our partners that pay us a commission. It's how we make money. But our editorial integrity ensures our experts' opinions aren't influenced by compensation. Terms may apply to offers listed on this page.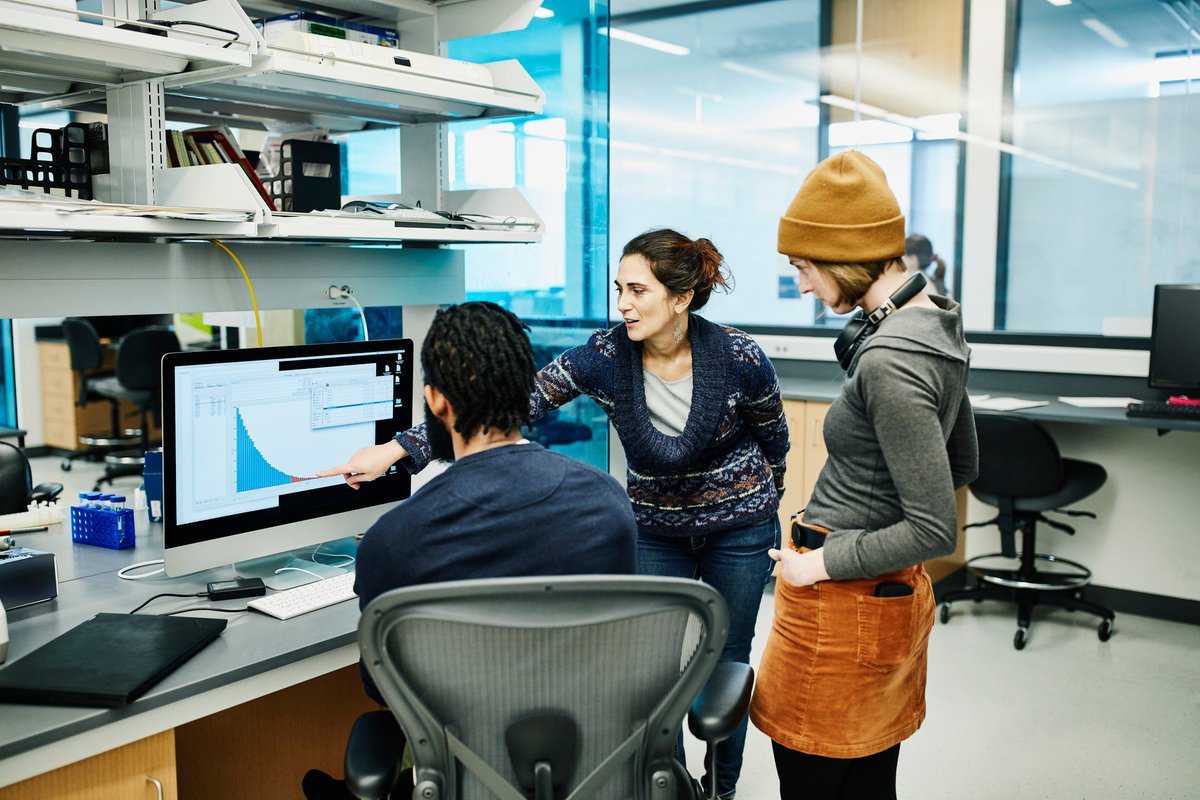 Accepting only cash and checks for purchases limits both your revenue generation and customer acquisition. The Ascent covers five more of the best payment methods to use at your small business.
For hundreds of years, cash was king, but that's no longer the case. And while you may have started out accepting only cash and checks at your small business, that's not going to cut it in today's environment.
You must incorporate multiple forms of digital payments to capture the full range of methods available today.

Still not convinced? Consider this: In 2019, consumers used cash to pay for just 26% of purchases, while debit cards and credit cards accounted for 53% of all transactions. We'll go over five payment options below you need to know about and use to catch that wave.
We'll look at five different ways you can effect payment:
Point of sale
Online payment gateway
Automated clearing house
Click-to-pay email
5 best payment methods for your small business
Offering different forms of payment beyond cash and checks provides multiple benefits. First, it will help you acquire customers if you let people use the payments they prefer. In addition, most digital payment systems have added features such as sales reports and related analytics to help you manage sales.
Method 1: Point-of-sale (POS) system
A POS system lets you accept credit card payments. This will increase revenue by offering customers another way to easily pay without having to write a check or find the nearest ATM to withdraw cash, which will boost impulse purchases.
When to use a POS system
A POS system will be most useful for customer-facing sales: a menu item ordered at a food truck, a product bought at a retail store, or an on-the-spot payment for a service call. It will also allow you to track returns, refunds, and inventory.
Sales and inventory management: A customer buys an item at your store. The POS system not only processes the swipe, chip, or tap credit card transaction, but as part of the sales process, it also updates inventory, captures customer information, and tracks which employee made the sale.
Product return: A customer returns an item. A refund is issued, inventory is automatically updated to reflect the returned product, and sales records will now show the refund.
Method 2: Virtual terminal
A virtual terminal is a web-based application that allows you to input credit card information manually to complete a transaction without requiring the customer or the card to be physically present.
When to use a virtual terminal
Virtual terminals are good for telephone orders and off-site sales. In addition, if you don't have a brick-and-mortar location or are a freelancer, it will save you the cost of setting up a POS system to process sales.
Telephone order: A customer calls in a pick-up food order. The transaction is processed using a virtual terminal, and the food is picked up without the customer or employees having any physical contact.
Off-site sale: A sales rep uses a virtual terminal at a tradeshow to complete a sale without having to set up and secure onsite POS hardware.
Method 3: Online payment gateway
Unlike a POS system or virtual terminal, which requires action on your end to complete a sale, an online payment gateway at your website will allow customers to initiate and complete a transaction on their own. This means you can generate online sales 24 hours a day.
When to use online payments
If you've only been doing in-person transactions, adding an e-commerce website with an online payment gateway can be a productive new sales channel. It helps with everything from selling products that you ship to customers to taking food orders for pick-up or delivery.
Product purchase: A customer goes to your website and selects a product, paying with a debit or credit card. An order notification is sent to your e-commerce dashboard with information, including delivery instructions.
Food order: A customer selects menu items at your website for either pick-up or delivery and pays for their order. This frees up employees from taking orders over the phone or having to manually process payments.
Method 4: Automated clearing house (ACH)
ACH payments take money directly out of a customer's bank account, just as you may have set up monthly billing for your utilities or a mortgage payment. Unlike other digital payments, this doesn't require a credit or debit card because a customer will set up the payment with their bank account and routing numbers.
When to use ACH payments
ACH payments are useful for regularly scheduled purchases. One sales technique you might try is offering a discount for ACH payments. You won't be waiting for customers to manually initiate payment, and you'll enjoy more predictable cash flow month over month.
Subscription payments: A customer purchases a monthly gym membership and enters their banking information to have payments withdrawn automatically. You'll now receive monthly payments with no further customer interaction.
Recurring purchases: A local business contracts with you to provide training services for new hires, which means the total amount billed each quarter will vary. Instead of submitting an invoice and waiting for payment, you can immediately draft the correct amount.
Method 5: Click-to-pay email invoicing
Another online payment method you should consider is click-to-pay email invoicing. It reduces the time and cost required to generate and send paper invoices, and it decreases payment times.
When to use click-to-pay email invoicing
Best suited for B2B transactions, you can promote it by adjusting your pricing strategy to offer a discount when used instead of having to wait for a paper check in the mail.
B2B payments: You email an invoice for services rendered to your designated contact at a company's business office. Upon receipt, they can immediately click to pay the invoice.
Mobile invoicing: You can email a click-to-pay invoice from your smartphone or other digital device if you're out of the office when it's time to invoice a client.
The best POS software for your small business
Debit and credit card payments are the most important initial transactions to offer, so you need to choose the best POS system for your operations. You can choose from dozens of POS vendors, but the three options below are worth looking at closely when you're choosing.
1. Square
If you're just starting with credit card sales, Square can be a good choice. Download the app for free, and all you need beyond that is the Square magstripe card reader, which is compatible with both iOS and Android devices.
You can make sales from virtually anywhere if you have an internet connection. As your sales increase, you can upgrade to Square Register or Square for Retail for a feature-packed POS system.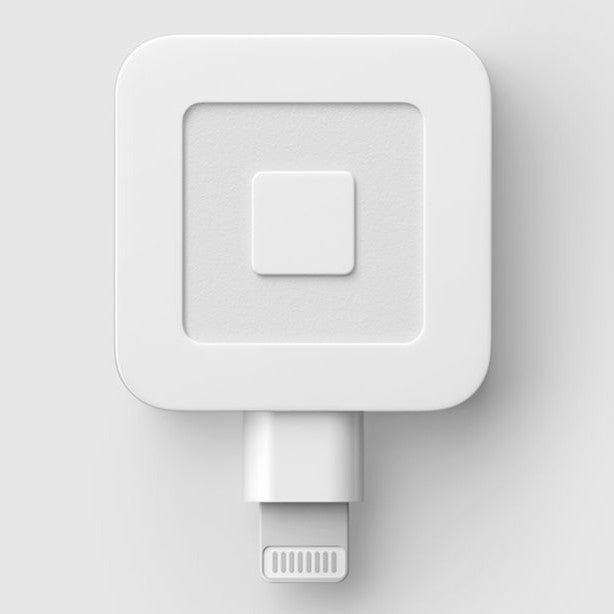 Eligible merchants can receive a free smartphone card reader, with no subscription fees or other costs beyond Square's individual transaction fee: 2.6% of the sale plus $0.10.
2. Shopify POS
Shopify POS seamlessly combines both in-person and online sales within one POS system. And it offers robust capabilities for inventory and customer management, performance analytics, and other sales and marketing features.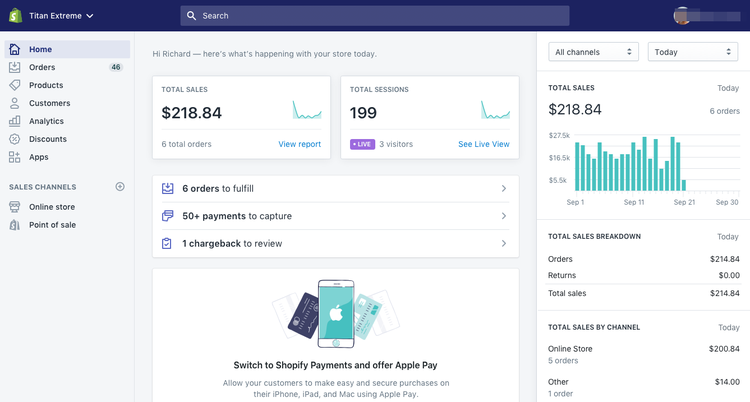 Shopify POS requires a monthly subscription, and its five plans start at $9/month and go up to $299/month. Depending on which plan you choose, transaction fees will range from 2.4% to 2.9% of each sale plus another $0.30.
3. Lightspeed POS
Lightspeed POS offers features comparable with other systems: credit card transactions, inventory and customer management, and sales reports. And it has a version specifically tailored to the restaurant industry: menu management, raw ingredient tracking, and floorplan management are all included.
Lightspeed POS for retail has five plans, ranging from $69/month to $299/month. The restaurant edition is $69/month for your first register and is quote-based to add more registers.
When using Lightspeed Payments, transaction fees are 2.6% of each sale plus, depending on which plan you choose, another $0.10 or $0.30.
Expand your payment options now
A Beginner's Guide to Virtual TerminalsIf you're accepting only cash and checks for transactions, adding the methods above will generate more revenue and better serve your customers. The additional benefits such as sales analytics will enhance your sales forecasting and related business intelligence efforts.
We're firm believers in the Golden Rule, which is why editorial opinions are ours alone and have not been previously reviewed, approved, or endorsed by included advertisers. The Ascent does not cover all offers on the market. Editorial content from The Ascent is separate from The Motley Fool editorial content and is created by a different analyst team.
The Motley Fool has no position in any of the stocks mentioned. The Motley Fool has a
disclosure policy
.