A Beginner's Guide to POS Hardware
by Rhiân Davies | Updated Aug. 5, 2022 - First published on May 18, 2022
Many or all of the products here are from our partners that pay us a commission. It's how we make money. But our editorial integrity ensures our experts' opinions aren't influenced by compensation. Terms may apply to offers listed on this page.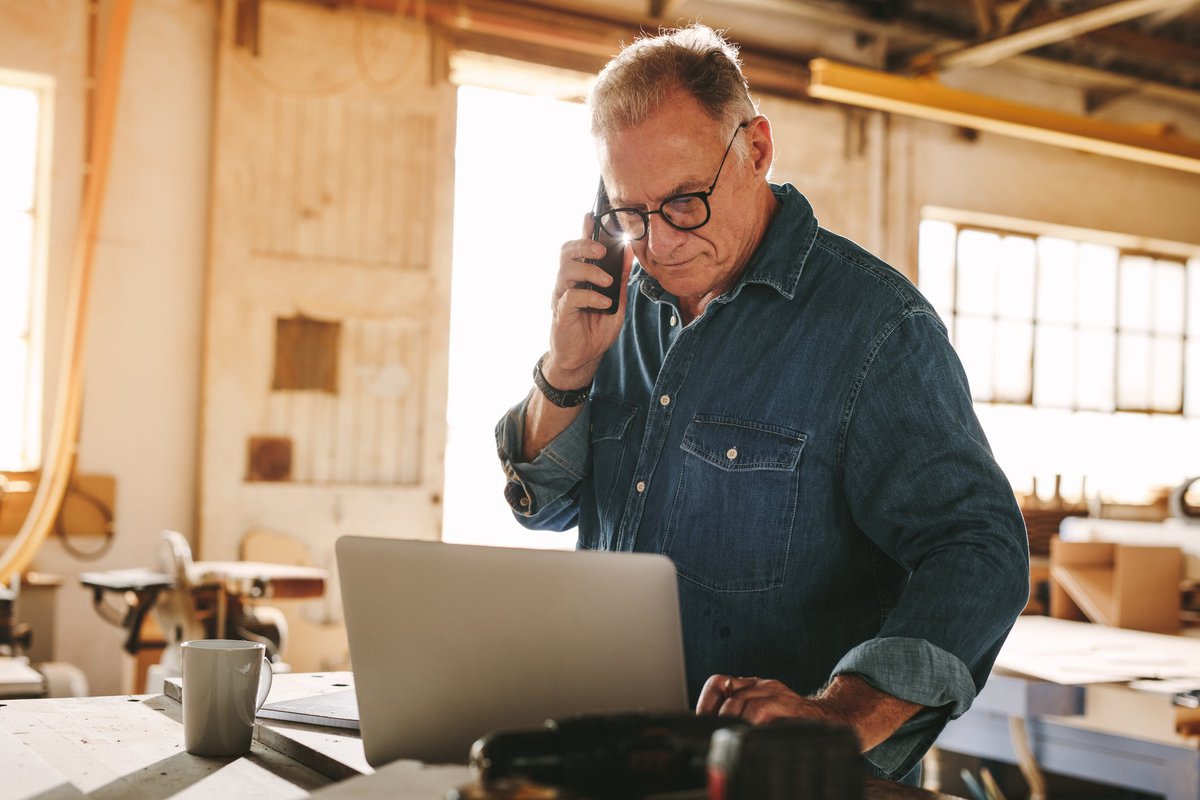 The Ascent takes a look at what POS hardware is exactly, its benefits, and what you should consider when choosing POS hardware.
While we can't yet be considered a completely cashless society, there are notable nods to the fact that cold hard cash is no longer king. In fact, a recent study showed that the majority of consumers now favor credit and debit cards as their preferred method of payment.
I know I'm not the only one who's avoided a great looking restaurant based on the fact it had a sign in the window that read, "cards not accepted -- cash only". In this day and age, you'll struggle to acquire customers, never mind turn a profit, if you don't have a reliable system to accept card payments.
Through a clever combination of software and hardware, point-of-sale systems enable merchants to manage both cash and card transactions, at the same time taking care of their inventory, staff, and customer management.
If you're a small business owner wondering exactly what POS hardware equipment is essential to run your business, stick with us. We'll go through the types of POS equipment available, what to consider when choosing POS hardware, and the tangible benefits of investing in POS hardware.
Overview: What is POS hardware?
A point-of-sale system is a combination of software and hardware used to manage sales transactions. While POS software typically takes care of a business's inventory, payment processing, and customer management, point-of-sale hardware consists of the equipment that runs the software.
Merchants who operate in a brick-and-mortar store, and merchants who don't have a storefront but sell at places like craft fairs and market stalls will all need some combination of POS hardware to accept in-person payments.
Different businesses require different systems. POS system hardware needs can range from a solitary iPad cash register at a store counter with one card reader, to multiple checkout registers with self-serve barcode scanners.
What does a POS hardware setup look like?
POS hardware setups look different depending on the type of merchant you are, the industry you serve, and the size of your business. Here are a few basic types of POS equipment that make up a POS hardware setup.
1. POS terminal
The POS terminal is usually a computer, laptop, tablet, or smartphone with a touchscreen interface, and is the device that the POS system itself is run on. Often, the terminal is placed in a stand so it can be used easily as a countertop device by both merchants and customers.
2. Credit card terminal
This piece of hardware allows merchants to take debit and credit card payments. There are many credit card terminal options to choose from, depending on your needs.
These options include a basic magstripe reader for swiped payments, or a more versatile piece of equipment that can accept both swiped transactions, chip-card transactions, and contactless mobile payments. Many POS vendors offer their own versions of credit card terminals.
3. Cash drawer
A variety of payment options is vital for a thriving business. The cash drawer allows you to collect cash and give change, and most cash drawers can connect to the POS terminal wirelessly or via USB.
4. Receipt printer
Email receipts are on the rise, but some customers want printed receipts. Receipt printers can be connected to the POS terminal wirelessly or via USB. Some credit card terminals will print their own receipts, while other POS systems will require a separate receipt printer.
5. Barcode scanner
Barcode scanners, typically handheld devices, allow you to scan items so that they can be rung up on the system. Like cash drawers and receipt printers, they often connect to the POS terminal wirelessly or via USB.
What to consider when choosing POS hardware
Depending on your business, you might not need all the bells and whistles available to you when selecting POS hardware. Many small businesses can make do with a less complex POS hardware setup, while niche and larger industries will require more functionality.
For example, industries such as retail and restaurant can choose optimized restaurant and retail POS hardware equipment, while other options are designed for wholesale distributors.
1. Industry and business size
To help you narrow down your search for the best POS hardware, consider what type of business you are, what industry you serve, how big your business is, and how you operate.
If you're a merchant with a small brick-and-mortar sandwich shop, your needs will be vastly different to a merchant who operates several mobile food trucks. Most POS vendors offer hardware options and bundles for a variety of businesses.
2. Pricing
When selecting a POS system, price, of course, will be an important consideration. Similar to the point above, the size and needs of your business will determine the price of your POS hardware. Again, a small cafe is likely to only need one POS terminal, one or two credit card terminals, a cash drawer, and a receipt printer.
A large retailer, on the other hand, with multiple locations, will likely require multiple quantities of the basic POS hardware items.
3. Ease of use
Ease of use will depend on your industry or business size, and will vary from system to system. When browsing POS systems and hardware, consider staff size, how much time you want to allot to training, if the vendor offers an assisted setup and/or dependable customer support, and what features the POS system offers.
How POS hardware helps your small business run smoothly
The key to any good POS system is software/hardware compatibility. If a POS software system offers a specific functionality, the vendor should offer robust hardware that can handle that functionality.
1. Increases business automation
In a fast-paced world, manual methods just don't cut it when you're managing a business. Everything from inventory management to making accurate purchase orders to tracking employees' schedules, can be handled automatically or semi-automatically with a POS system.
POS systems drastically reduce the amount of time you need to spend on admin and paperwork, letting you focus on other important areas of your business.
2. Reduces human errors
Even staff with the best customer service skills and an eye for detail will make mistakes from time to time. If you've been conducting manual inventory management and tracking via spreadsheets or any other paper-based method, it's likely to cost you more than you can imagine.

POS inventory management features (bulk importing SKUs, changing prices in bulk, automatically removing returned items from inventory, etc.) combined with hardware such as barcode scanners will help you cut down on human errors and save you time and money.
3. Improves sales and marketing strategies
Even if you don't have a formal sales and marketing strategy yet, POS hardware can help you determine whether your current sales techniques are working. And it can help you develop a data-based sales process that works for your business.
Take analytics as an example. POS systems can display your best selling items, which staff members make the most sales, what time of day is best for sales of specific items, and which payment methods are most popular via a dashboard on your POS terminal.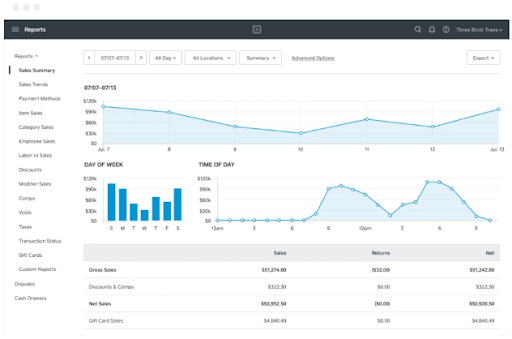 All of this information gives you a data-driven basis to change your marketing and sales strategy, adjust your pricing strategy, and take the guesswork out of making day-to-day business decisions.
The bottom line on choosing POS hardware
Whatever POS system and POS hardware you eventually choose will have a huge impact on both the day-to-day of your business and its potential long-term success.
While it's clear you'll need the hardware basics, you'll also need to consider how well the software's features fit your business. Ultimately, the best POS system for your business will give you the flexibility to scale your business, run it more efficiently, and make smarter business decisions.
We're firm believers in the Golden Rule, which is why editorial opinions are ours alone and have not been previously reviewed, approved, or endorsed by included advertisers. The Ascent does not cover all offers on the market. Editorial content from The Ascent is separate from The Motley Fool editorial content and is created by a different analyst team.
The Motley Fool has no position in any of the stocks mentioned. The Motley Fool has a
disclosure policy
.