A Beginner's Guide to Construction Project Management
Many or all of the products here are from our partners that pay us a commission. It's how we make money. But our editorial integrity ensures our experts' opinions aren't influenced by compensation. Terms may apply to offers listed on this page.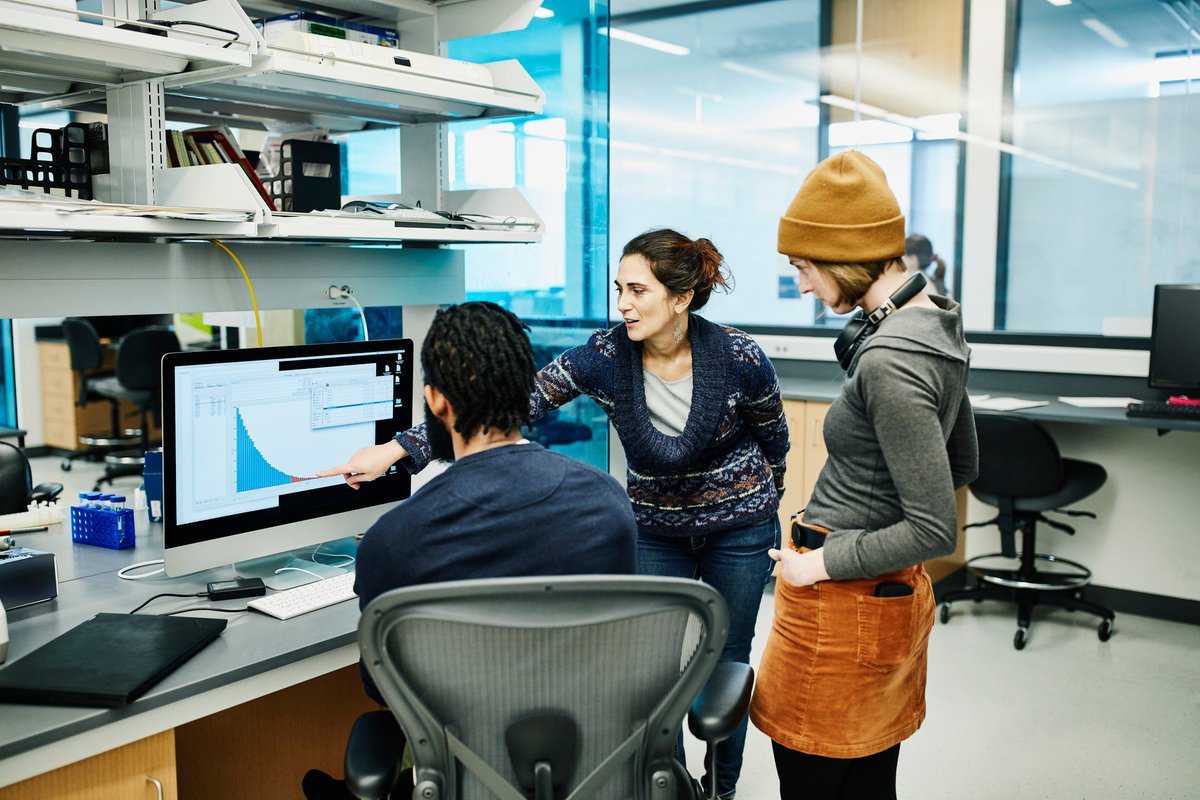 I recently visited my sister over the holidays and while staying with her, my brother-in-law, and her two kids, her son took every opportunity he could to show me his toy excavator.
He simply would not go anywhere without this toy. He wants to excavate anything and anyone at any time. Since he is only four years old, it makes sense that this excavator is one of his primary motivators for getting up in the morning.
What's so interesting about this is the fascination that kids have with construction. They love the big machines, the tall buildings, and the hard hats. Working in construction is the dream job of many children just like being a police officer, an astronaut, or a doctor.
That means if you're planning on becoming a construction project manager, you're practically a rockstar in the eyes of my little nephew.
But before you claim that title, there are lots of things you need to know and learn before taking charge at your first construction site.
What is construction project management (CPM)?
Putting it simply, construction project management is the process of managing and maintaining a construction initiative, whether it's creating a new building, roadway, dam, sewer system, etc.
In some ways, I feel as though construction is one of the purest forms of project management, especially since it shares many of the basic project management steps.
It's a mission-based form of project management that has a clearly defined beginning and end point with constraints on time, resources, manpower, weather, and many other factors.
They use many of the same project management tools, project management principles, and processes you'd expect to see on a creative or corporate team, but there are plenty of differences as well.
What are the construction project management basics?
Now that you have a rudimentary understanding of CPM, I've laid out some basics that you should know before you run through the processes of conducting one of these projects.
Types of construction projects
There are all kinds of construction projects out there, but for the sake of simplicity, I've narrowed down the most common construction needs into five separate categories:
Residential home building or renovations: These projects range from building new houses, apartment buildings, and subdivisions to restructuring, improving, and rebuilding existing dwellings.
Commercial construction: These types of projects include a long list of building types including sports facilities, hospitals, warehouses, retail stores, malls, schools, and manufacturing plants.
Roadway construction: Everybody's favorite construction projects at rush hour, which include highway construction, road renovations, street paving, etc.
Industrial construction: These projects are somewhat similar to commercial construction, but lean more towards power plants, petroleum projects (drilling rigs, refining platforms, land rigs, etc.), and heavy-duty manufacturing plants.
Heavy construction: These projects include anything not typically considered standard buildings, such as sewage treatment plants, dams, and flood control facilities.
Types of construction business models
There are two distinct business models that you'll find while navigating the construction industry. They are similar but with slight variations on how the projects are conducted and who handles them.
Design, bid, build contracts: This is the most popular construction business model in which project stakeholders choose a contractor to complete the construction after the engineer or architect draws up the designs. Most projects will be conducted this way.
Design, build contracts: This type of construction business model keeps everything in-house, from the building design down to the execution of the project itself. While this does speed up the project life cycle, it is uncommon for most stakeholders to have the capital and in-house manpower to accomplish this.
Responsibilities of the construction project manager
Obviously, the first and foremost responsibility of a CPM is to oversee and guide their construction project.
However, this is far too general and doesn't give proper context to what it is that a CPM does on a day-to-day basis. While CPM responsibilities may slightly vary from project to project based on circumstantial needs, there are seven distinct responsibilities that fall under their wheelhouse:
Estimate project costs
Put together a project budget
Create a schedule
Set up parameters for how the project is executed
Communicate and collaborate with project stakeholders
Educate workers and teams about the contract details
Supervise all work specialists dealing with construction and regulation adherence
Perform risk management
As stated before, these eight responsibilities aren't comprehensive for every single construction project.
In fact, some of these responsibilities can be delegated to other specialists involved with the project, but ultimately the CPM will have to answer for each one of these tasks at the end of the day.
That means it's always best that your CPM be involved in some capacity in the execution of these responsibilities.
Common construction project obstacles
No project is without risk, especially when it comes to construction management where lives are on the line. That's why I've identified four of the most common obstacles faced by CPMs while planning and executing a construction project.
Poor budget planning
OSHA violations
Poor communication
Undefined milestones
Some of these obstacles as well as others can be avoided using a risk assessment that determines the likelihood of these issues occurring and the steps you will take to solve the issue should it arise.
The 6 phases of construction project management
While construction project management somewhat follows along the standard project management process, there are some subtle differences you must understand.
That's why I've put together this comprehensive list of the six key construction project phases.
Phase #1: Conception
No matter which business model you operate under, your construction project will always begin with a conception phase.
This is the starting point where the stakeholders for a project will conceive the idea for a construction project, research locations for the build, establish the first set of standards for completion, and establish when the project must be completed.
Stakeholders will submit these findings to an architect or engineer to draw up the blueprint for the construction of this project, usually with the oversight of the construction project manager. This manager will communicate the needs of this project along with the stakeholders to these designers and resolve any potential issues that come up during this ideation phase.
There are three key aspects of the design that must be covered by the stakeholders, CPM, and engineers or architects:
Feasibility
Design schematics
Contract documents
Once these plans are finalized, the stakeholders will begin putting the word out for a contract to be filled if the business model is of the "design, bid, build" variant.
Once contractors begin submitting their bids, the stakeholders will evaluate these submissions and choose the one that best suits their needs and costs.
Phase #2: Pre-construction
Now that the stakeholders have laid out the plans for the project and selected a contractor to carry out the job, it's time for the CPM to begin preparing for the execution phase.
These preparations include site examinations, soil testing, creating a project schedule, checking for any unexpected issues at the site, assembling the necessary materials, selecting a construction project management software, as well as putting together your project team and worker base.
Some of the standard construction team roles include:
Job supervisor: Intermediary that works between the field construction workers and the CPM in order to ensure supervision of work and ensure all project plans are communicated.
Construction expeditor: This person is in charge of managing materials that flow from the supplier to the project. They are in charge of determining needed materials, ordering those materials, and ensuring quality control of the materials.
Safety manager: This individual ensures that all personnel at the site are abiding by set safety standards and reporting any mishaps that may occur on the job.
Construction foreman: The foreman is in charge of workers at the construction site. They oversee the project, track the completion of tasks, deal with payroll, and manage the time spent by each individual worker on the site.
Electrician: As the name suggests, the electrician deals with setting up electrical connections within a construction project.
Construction workers: These are the busy bees that hammer the nails, pour the concrete, and operate the large machinery that brings the project to life.
Phase #3: Project execution
You have everything gathered together, your plans are set, your materials are here, and your team is ready. It's time to turn these blueprints into reality.
Your goal is to ensure that this project comes together without any issues, but since we are all human and subject to error, the likelihood of a trouble-free execution is slim to none.
That's why you should already have a risk assessment included in your project plans before you begin this phase. If anything should go wrong, all you'll have to do is follow your risk management response plan in order to correct these foreseen issues.
Phase #4: Commissioning
The day has finally come. Your construction project has concluded, but before you celebrate, you have a few more steps to work through.
Next comes the commissioning period where you test all of your systems, fix any errors, and train the building owner's personnel on how to operate and maintain the building for optimal use.
Make sure you document this entire process for your own records for purposes described in the next step.
Phase #5: Occupancy and warranty period
Once the new building owners move in, it's time for the warranty period to begin. There are two types of warranties you need to concern yourself with during this initial occupancy period:
Contractual warranty: Any warranties written into the contract regarding the systems and structural integrity of the building.
Implied warranty: Any warranties that are written in the law regarding the building.
If you've clearly educated the owners in the routine maintenance for this building and documented the entire process, then you'll have covered every part on your end should any issues occur due to user error. As for any quality issues, those are covered during the warranty periods in order to ensure that the quality of the construction meets or exceeds the expectations of the owners.
Phase #6: Wrap up
You've met all of your contractual obligations, which means that it's time to wrap up any remaining aspects of the project, such as a post-construction project review, archiving of any remaining documentation, and preparing any reported lessons learned during this project in order to improve in the future.
Tips for succeeding in construction project management
Finally, now that you understand CPM from the obstacles to the project management plan, here are three tips that'll help give you that extra boost you need to succeed.
Tip 1: Communication is key
Like any form of project management, communication, or the lack thereof, can make or break your planning and execution. Communication is how you build relationships with your team, your stakeholders, and your subcontractors.
Without these healthy relationships and viable communication avenues, there's no end to the mistakes and issues you'll run into down the road.
Tip 2: Read all contracts thoroughly
Of course, this is coming from the guy that never reads the Apple terms and conditions because I've already sold my soul to that corporate behemoth.
That being said, when it comes to contracts there is no such thing as "too careful" when reading through them. You don't want to find yourself knee deep in a contractual issue when you finally decide to read through what you already agreed to because by that time it's already too late.
Tip 3: Involve your stakeholders in every change of plans
When delivering any project, especially construction projects, there are certain expectations that must be met in order to fulfill your contractual obligations and keep your construction project on schedule.
When things have to change in order to deal with changing circumstances, this means that expectations have to be managed.
The best and most healthy way to manage those expectations when plans change is to involve your stakeholders in those changes, request feedback from them, and keep them in the loop with these developments.
You can never know enough about construction project management
Construction, just like every other form of project management, is constantly changing. There are new methods and new technologies showing up every day, week, month, and year. That's why if you're looking to learn more about project management and the software everyone is using, be sure to take advantage of our how-to guides, software reviews, and advice pieces here on The Ascent.
We're firm believers in the Golden Rule, which is why editorial opinions are ours alone and have not been previously reviewed, approved, or endorsed by included advertisers. The Ascent does not cover all offers on the market. Editorial content from The Ascent is separate from The Motley Fool editorial content and is created by a different analyst team.
The Motley Fool has positions in and recommends Apple. The Motley Fool recommends the following options: long March 2023 $120 calls on Apple and short March 2023 $130 calls on Apple. The Motley Fool has a
disclosure policy
.