The 8 Best Jira Alternatives for All Types of Projects
Many or all of the products here are from our partners that pay us a commission. It's how we make money. But our editorial integrity ensures our experts' opinions aren't influenced by compensation. Terms may apply to offers listed on this page.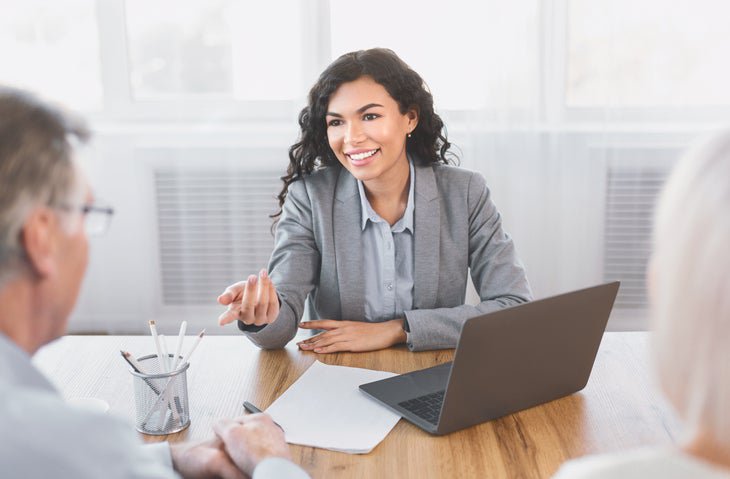 One of my favorite things about writing these alternatives pieces is that it gives me an opportunity to take a second look at some of the software options I've reviewed for The Ascent.
Most of the time, I end up at the same conclusions I reached the first go-around, but every once in awhile I stumble on something new.
While reassessing Jira for my recent user guide and this piece, I've noticed some considerable gaps in functionality that make me question whether its price tag is really worth it.
Sure, some of these omissions in functionality are covered by integrations, but when other similar tools like Jira are offering these features natively at a better price, it becomes harder to justify making this purchase.
After coming to this conclusion, I felt more convinced than ever that perhaps other alternatives to Jira are needed.
Here the top alternatives to Jira as a project management software:
Best for all-around experience:
Best for kanban task management: Trello
Best for simple projects: Basecamp
Best for workload management: Asana
Best for affordability: Podio
Best for creative projects: Airtable
Best for free software: Freedcamp
Best for enterprise: Scoro
What to look for in a great Jira alternative
Jira has a lot to offer its users, including a decent list of useful features, easy navigation, and a fantastic onboarding process, but it is missing some key elements. That's why I've put together a list of eight programs like Jira that fill in some of these gaps.
Each of these alternatives meets one or more of three specific criteria that I've laid out below. Some of the platforms even meet all three.
Whether you stick with Jira or go with an alternative depends on the needs of your projects and your teams.
1. Easy to use
Jira isn't particularly complicated, especially considering the thorough onboarding process you go through, but it also isn't the easiest project management tool I've ever reviewed.
Some of the alternatives in this list are considerably easier to learn and use than Jira is, which is perfect for organizations with less experienced software users.
2. Offers additional functionality
Jira offers quite a lot, but it falls short when it comes to native financial management features. These gaps are made up using certain integrations or add-ons, but I have to judge this tool on its merits alone.
Some of the alternatives in this list offer specific financial management functions, such as budget reports or customer invoicing, that'll help you throughout the project management process.
3. Relatively affordable
In some of my previous alternatives pieces, I made "competitive pricing" my third criterion for judging my selections. However, this left little room for more expensive enterprise options in my list, so I've altered this criterion to relative affordability because what is affordable for a corporation isn't for a small business.
In order to meet this criterion of relative affordability, a software option must offer features that justify its price tag relative to what Jira has to offer.
Our top 8 picks for Jira alternatives
With these three criteria in mind, I've put together a list of Jira competitors that might better suit your project management needs, each with their own superlative. I hope you find the right one for you!
1. Best for all-around experience: monday.com
When it comes to all-around fantastic functionality, it's hard to beat monday.com. The user interface, features list, unique presentation, and simplicity all put monday.com into a league of its own.
This tool takes all of the standard project management techniques you'd expect from a software like this and offers them in a unique proprietary board system that's easy to learn and visually pleasing to look at.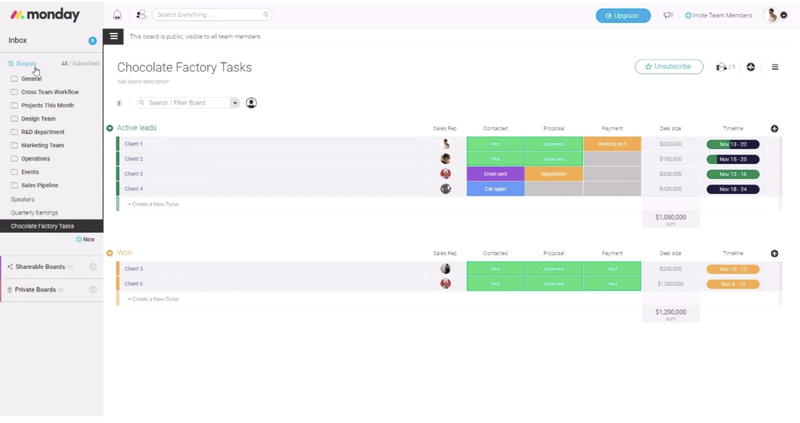 Using this board system, you can manage your tasks, monitor team workloads, and create project budgets.
All of these features are coupled with visual representations such as timelines and charts that'll help you contextualize this project data. monday.com can even beat Jira on price, with a starting price of $8.50/month per user, making this platform hard to turn down when lined up next to the competition.
2. Best for kanban task management: Trello
Trello and Jira are both owned by Atlassian, which makes this an interesting alternative choice. Trello was acquired by Atlassian back in 2017 and I believe that move led to a revamp of Jira, seeing as it was the flagship software.
While Jira has gone through many changes over the past few years, Trello has stayed relatively consistent since the acquisition, and I believe that speaks to the quality of this platform.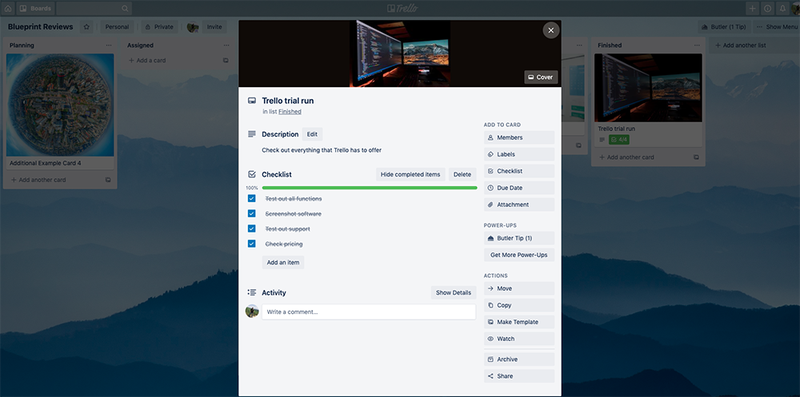 Trello is the best kanban project management software on the market today. It's simple, streamlined, easy to learn, visually interesting, and extremely useful considering its narrow focus. It's primarily used for task management and collaboration, meaning it lacks certain financial management features like budget reports and invoicing.
As for pricing, Trello is comparable to Jira, with its cheapest option starting at $9.99/month per user, and its most expensive tier topping out at $20.83/month per user.
Read The Ascent's full Trello review
3. Best for simple projects: Basecamp
Once upon a time, I gave the nod to Basecamp as the "easiest" project management software to use. After some reconsideration, I gave this superlative to Trello based on its ease of use combined with functionality.
Basecamp is one of the easiest tools to use on this list, but most of that is due to the fact that its functionality is extremely limited. There aren't any Gantt charts, kanban boards, or budget reports, but that doesn't mean it's a bad option to choose.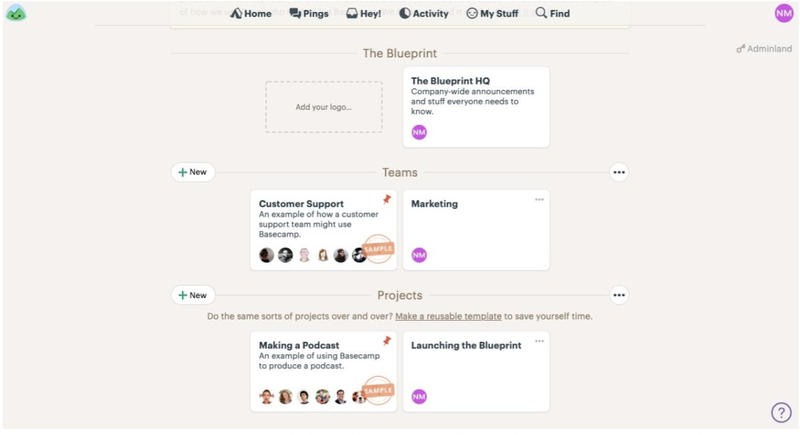 In fact, it's quite the opposite. Basecamp doesn't do everything, but it does do certain things extremely well.
For starters, the flat pricing structure of $99 per month is a little hefty at first, but this means that no matter how many projects or users you add, the price stays the same, making it scalable in those regards. It is also the easiest project management tool to navigate by far.
Basecamp uses simple task lists to measure progress, offers communication options with task comments and message boards, and even has shared calendars, centralized file storage, and team check-ins. This software is great for teams not looking to bog themselves down with complicated features.
Read The Ascent's full Basecamp review
4. Best for workload management: Asana
While many other project management platforms offer different takes on workload management, none of them compare to Asana.
Everything about this tool is designed with both project managers and team members in mind, especially when it comes to leveling the playing field between the two.
Asana has the best workload management features that I've ever seen in a project management tool, mostly due to its visual nature and simplicity.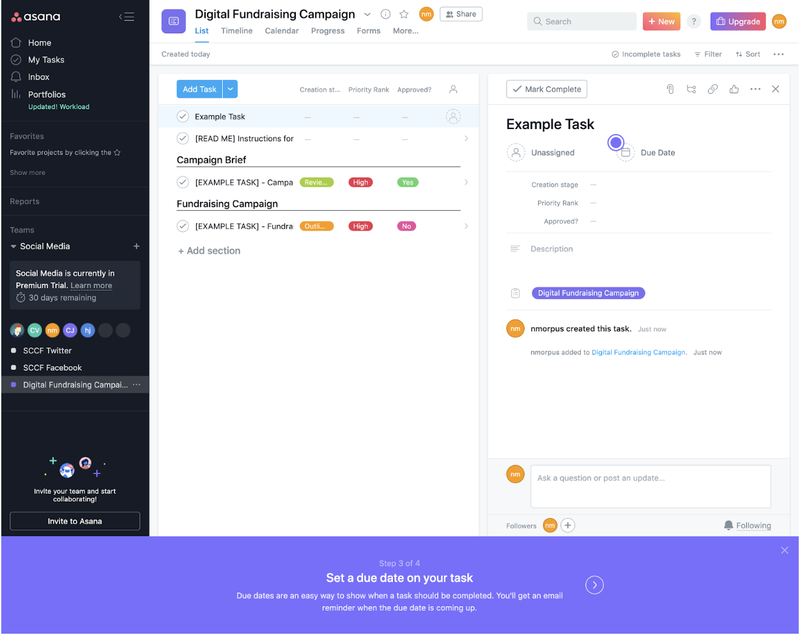 Unlike other workload management functions offered by its competitors, Asana takes a different approach by creating tracking graphs and warning notifications in the event of overages, preventing worker burnout.
On top of all of this, Asana is a fantastic collaboration tool that offers several different forms of task management, including Gantt charts, kanban boards, and task lists. The only feature Asana lacks when compared to Jira is reporting.
When it comes to pricing, Asana is very similar to Trello and Jira, with its cheapest paid tier coming in at $9.99/month per user and its most expensive topping out around $19.99/month per user.
Read The Ascent's full Asana review
5. Best for affordability: Podio
Podio is the most affordable project management option that I've used when it comes to paid project management software (including a free version). Instead of running on a per user, per month structure, Podio opts for flat monthly rates, with its most expensive option topping out at $24 per month.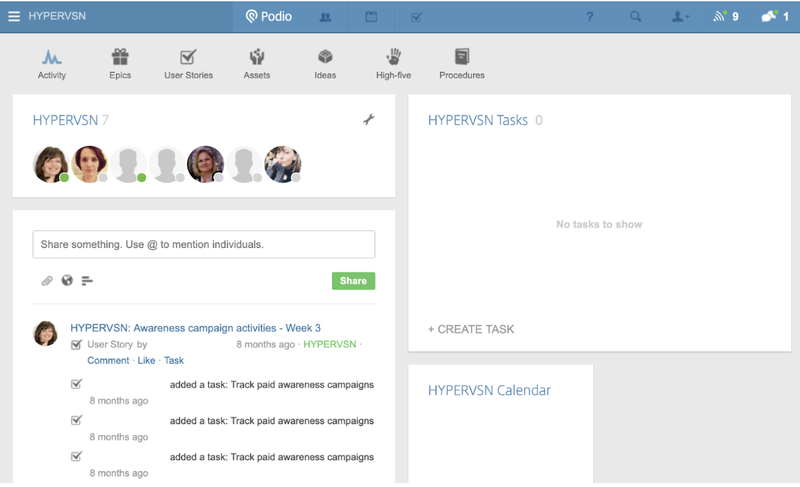 Despite being the cheapest paid option on this list, Podio is also extremely functional with a sizable features list and an application builder for addressing unique needs.
You can do nearly anything with this tool, including manage and schedule your tasks, track your time, create reports, develop budgets, create shared calendars, and share project files with your teams.
However, the one downside to using Podio is the steep learning curve that comes with adopting this platform. Podio is not for beginners and will require training, especially for those without any prior experience with project management software.
Read The Ascent's full Podio review
6. Best for creative projects: Airtable
I believe we need a "best user interface" superlative here at The Ascent because Airtable definitely takes the cake in this category.
In my opinion, Airtable is the most visually appealing project management software on the market today based on its use of interesting colors and images to contextualize and categorize projects and tasks throughout the project life cycle. This is just one of the ways Airtable surpasses Jira.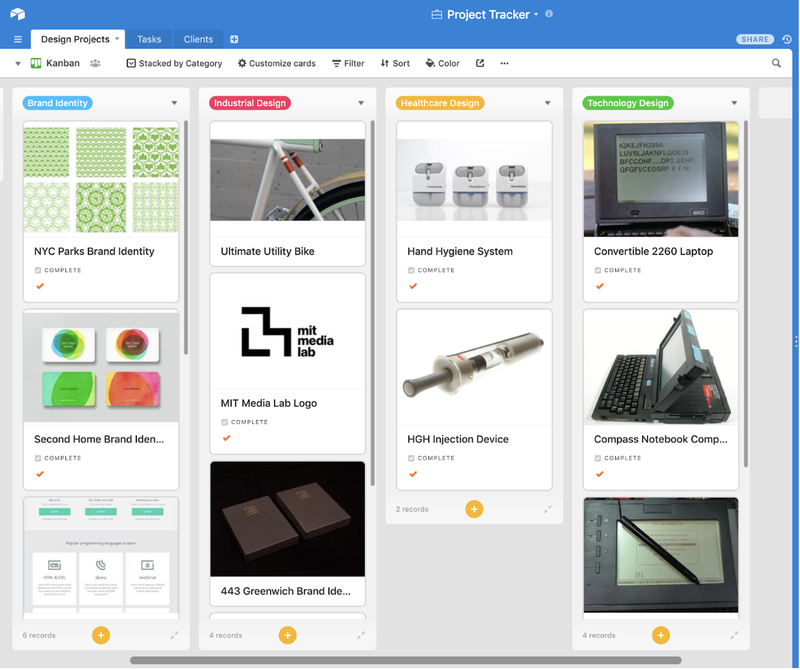 Airtable offers several different task management options, including kanban boards, task lists, project schedules, and its own proprietary gallery view (shown above). This platform even allows you to create budgeting tables using its own templates, which is a function Jira definitely lacks.
As for pricing, Airtable only offers one price: $20/month per user. This exceeds Jira's cost, but luckily you get more functionality and a better user interface to make up for that price difference.
Read The Ascent's full Airtable review
7. Best for free software: Freedcamp
If you're looking for a free Jira alternative that'll cover all of the project management basics, then Freedcamp is a fantastic alternative. This platform does offer paid options to choose from, but when it comes to functionality, it isn't much better than Jira, and is more expensive to boot.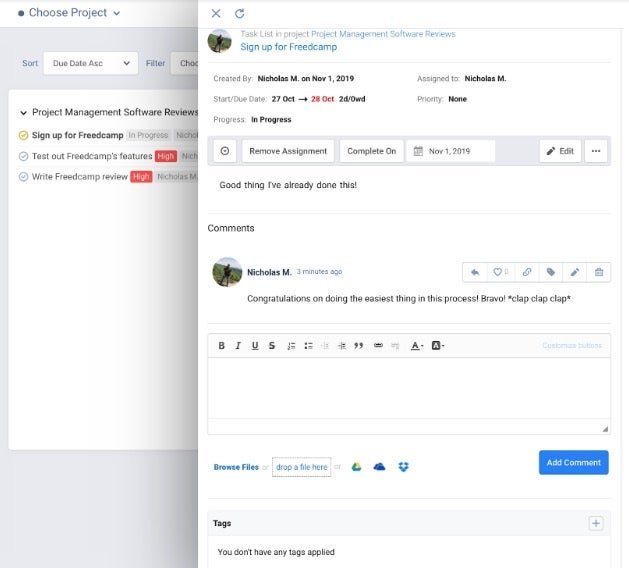 The free tier for Freedcamp offers all of the basic necessary functions you'll need to manage the project management steps, like task management, reporting, and time tracking, as well as unlimited projects, storage, and users.
This alone makes Freedcamp an extremely viable alternative to Jira, but keep in mind that if you move into the paid options, you may quickly begin to feel that the benefits are outweighed by the cost.
Read The Ascent's full Freedcamp review
8. Best for enterprise: Scoro
If your business or organization is looking to tackle massive projects with sizable budgets, then you might need something a little bigger than Jira to manage it all.
Scoro is the best corporate-minded project management software that I've reviewed to date and it'll handle nearly any giant project you throw at it.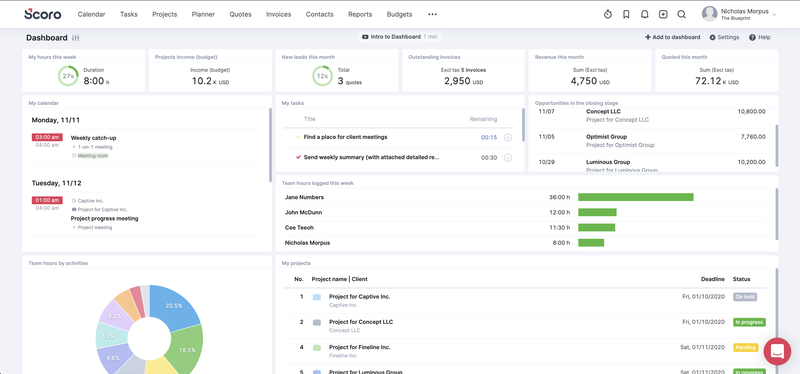 Scoro covers all of the typical project management needs, including task management, project calendars, project quotes, invoicing, team workloads, budgets, reports, and so much more.
What makes Scoro different from other options like Jira, besides the comprehensive list of features, is the emphasis on all kinds of project data. All of this makes Scoro a fantastic option for managing your tasks, creating a project management plan, dealing with your project finances, and encouraging team collaboration.
Of course, all of this functionality does come at a cost. Scoro is much more expensive than Jira, with its cheapest option clocking in at $26/month per user and an additional $899 onboarding fee tacked onto it all.
Read The Ascent's full Scoro review
This alternatives list doesn't have to be the final word
These are only eight alternatives to Jira, but there are plenty of other options out there, many of which I've reviewed here on The Ascent.
Be sure to check out those tools as well as our numerous other aritcles on software alternatives, comparisons, project management principles, and how-to guides if you're looking for additional information.
We're firm believers in the Golden Rule, which is why editorial opinions are ours alone and have not been previously reviewed, approved, or endorsed by included advertisers. The Ascent does not cover all offers on the market. Editorial content from The Ascent is separate from The Motley Fool editorial content and is created by a different analyst team.
The Motley Fool has no position in any of the stocks mentioned. The Motley Fool has a
disclosure policy
.