A Step-By-Step Guide to Marketing Project Management
Many or all of the products here are from our partners that pay us a commission. It's how we make money. But our editorial integrity ensures our experts' opinions aren't influenced by compensation. Terms may apply to offers listed on this page.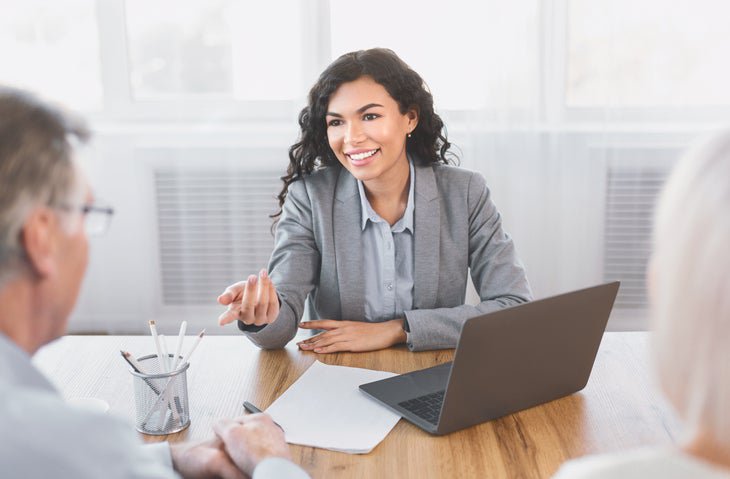 The marketing profession is replete with projects. From executing a customer survey to planning a new product launch, marketers are frequently involved in a new venture.
Sooner or later, you'll be required to dive into the project management process even if you're not a project manager.
So let's take a look at how to apply project management best practices to succeed at project management for marketing.
Overview: What is marketing project management?
The essence of project management for marketing is generally identical to the project management principles used by other teams and industries. Two elements differentiate marketing projects:
Research: Marketing project management tasks incorporate a research component. Whether that research was done before the project and is used to inform the initiative, or research is part of the project management plan, it plays some role. For instance, if the project is to roll out a new product, apply the results of customer segmentation research to understand how best to reach product buyers.
Data: Every marketing project contains a data component. Data is collected to validate a project has met its goals and to confirm return on investment (ROI) of the marketing initiative. It's administered to make business decisions, such as whether or not a project should be undertaken in the first place. Those outside the marketing profession may think marketing is mostly a creative field, and there is a lot of creativity involved. Yet today's successful marketing teams are principally data-driven in their decision-making.
If your project does not include both of these elements, it's probably not a marketing project, such as moving into a new office space.
Research and data are key components for marketing initiatives, whether it's building buyer personas, naming a new product, running an advertising campaign, or the countless other projects spearheaded by marketing.
What are the key responsibilities of a marketing project manager?
Every project manager is responsible for four primary project areas. If you're heading up a new product launch, for example, you've got to figure out the tasks required to roll out the product, who will help and what materials are needed, the budget constraints, and the timing of the launch.
So let's break down each of these four areas in detail.
Project scope
The first step to tackling a project is to understand its scope. The scope encompasses the intended project objectives as well as the size and project management tasks required to complete it. Project managers are in charge of achieving the project scope.
Resources
Resources are the people, equipment, or other items needed to complete a project, like the creation of signage for a trade show. Resources are part of every project, so the project manager must ensure resources are used efficiently and effectively.
For example, tasks should be assigned so that team members are not overlapping in their work.
Timelines
One project manager responsibility includes project scheduling. All projects have a timeline for completion. The project manager's role is to plan task execution and resource allocation to meet those timelines.
Budgets
Since every project has a cost, usually a budget is assigned to the project. The project manager is responsible for overseeing and controlling costs to ensure projects come in within budget parameters.
How to successfully manage marketing projects
Every project has a project life cycle. A project manager's responsibilities are to drive projects through this life cycle to closure.
Here's how to do that for marketing projects.
Step 1: Identify tasks leading to the project goal
Once a project is conceptualized and the required approval obtained, it's time to figure out how to achieve the project objectives.
To do so, identify the components needed to achieve your goal. This includes determining the tasks that contribute towards project completion, as well as the required resources, timelines, and budgets.
How to put task identification into action:
These are steps taken before assembling the actual project plan and represent the pieces comprising that plan.
Quantify the goals: Start by making sure project goals are clearly outlined and quantifiable. As part of that, determine the key performance indicators (KPIs) the project will use to define what success looks like. Here is where data starts to come into play. For instance, when launching a new advertising campaign to build brand awareness for your company, the goal might be to achieve a certain percentage increase in brand lift metrics, and these metrics are the project's KPIs.
Collect feedback: Talk to stakeholders and any teams working on the project or affected by it to collect input into the tasks and materials comprising the path to the project goal. They should also estimate how much time and effort is required to get the work done. This feedback is used in the next phase of the project to construct a project plan.
Incorporate research: Research is essential to every marketing project. Therefore, determine if existing research can be applied to meet project goals, or if conducting research must be part of your task list. In the earlier example of launching an ad campaign to build your company's brand, a buyer persona is necessary to determine the types of customers to target. If such persona documentation exists, you can use it. Otherwise, you may need to perform the research as part of your project.
Step 2: Build a project plan
A project plan is invaluable to keep track of the tasks, resources, and budgets involved while adhering to the required timeline for completion. The plan also communicates project status to people across the organization.
How to put building a project plan into action:
For this stage of the project, it's ideal to use marketing project management software to build your plan and track progress.
This software enables you to focus on project execution rather than spending time making updates to the plan, which happens when using a tool, such as a spreadsheet, that isn't designed for this work.
Here are the steps involved in building your plan.
Assemble the tasks: Add the list of tasks to your project plan using a marketing project management tool. Identify tasks that have dependencies and note this on the plan. For instance, if one task must be completed before another can begin, state that explicitly.
Add other pieces: Assign resources and estimated time to complete each task.
Set milestones: Denote milestones along the path to completion. These should be akin to project mini-goals that, when reached, show clear progress towards completion. If some tasks will take a long time to complete, it may be necessary to include milestones for these individual tasks as well.
Prep the team: Before moving to the next phase of the project life cycle, hold a kickoff meeting to present the plan and ensure team members are motivated and prepared to tackle the project.
Step 3: Execute the plan
Now it's time to tackle the tasks associated with the project. The project manager oversees the work to be sure it gets done on time and on budget.
How to put project plan execution into action:
While communication with team members is important throughout all phases of the project, it's particularly critical during the execution phase.
The project manager needs to know if completing a task is blocked, deadlines are at risk, or budgets may be exceeded. This all requires regular communication with the team and tracking progress on the plan.
Monitor progress with data: Since every marketing project has quantifiable KPIs, you can collect data and analyze it to validate progress on the plan. If, for example, you're implementing a customer survey, track how many people responded to the survey to determine if your goal for the number of responses is moving in the right direction. If not, you'll know changes to the plan are required, such as sending a reminder email.
Perform team check-ins: Regular check-ins with the team helps to monitor project progress as well as provide opportunities to identify challenges and how to solve them. So schedule time for these check-ins, whether that means daily, weekly, or other frequency appropriate for your project.
Provide status reports: Stakeholders and the project team want to know how the project is progressing. A status report provides that information. If you're using project management software, the tool usually includes a report or dashboard to convey status.
Project completion: When you've reached the project goals, formally inform team members that the project is completed and review the outcome. Provide any required deliverables to stakeholders as well.
Step 4: Evaluate the results
Once you've met the project goals, one final step remains. It's important to analyze the project outcome to determine if improvements are warranted for future projects.
This is typically referred to as a postmortem, as in the medical term used to describe the autopsy of a dead body to determine the cause of death. Despite the macabre label, it's a fitting way to characterize this step of the process.
How to put project evaluation into action:
The postmortem does not need to be extensive. It's meant to be a simple method of continuous improvement that enables learning from each project experience so that successive projects can perform better than the last.
Compare results to KPIs: Evaluate performance relative to the KPIs. Did you barely meet the success metrics, easily achieve them, or miss them entirely? If you easily achieved the goals, you may have a winning plan to reuse in subsequent projects. If you failed to meet the KPIs, it's time to figure out why.
Collect insights for next time: Collect feedback from the team and stakeholders. What did they think of the project outcome? Which areas would they like to see improve?
Define next steps: Create an action plan of follow-up items or areas to improve for the next project. If there are no follow-ups or next steps, you've got a successful template to apply to future projects.
The best project management software for marketing teams
Because marketing projects rely on data, primarily customer data, you can expect to use customer relationship management (CRM) software in conjunction with a project management tool.
The CRM provides the data, and can even execute some of the work in your project plan, like sending out emails.
Marketing project management software helps you oversee progress toward project completion.
In fact, once the project is complete, you may not need the software until the next project. The same is not true for CRMs; you will leverage your CRM on a continuous basis.
Keeping these factors in mind, here is a list of the best project management software for marketing projects.
1. HubSpot CRM
HubSpot CRM is primarily known for its CRM designed around the needs of marketing teams, but it also offers project management capabilities.
Since a CRM is a critical tool in the marketing team's arsenal, a solution like HubSpot is great in that it gives you both the CRM and project management pieces.
Because HubSpot was built with marketing teams in mind, its built-in features, like email marketing capabilities, make it an all-in-one solution for marketing projects. HubSpot even offers a free basic version.
Another HubSpot strength as a marketing project management tool is its template library. These are designed for common marketing projects. So if your project is to create a new email newsletter, simply pick the corresponding template to get started.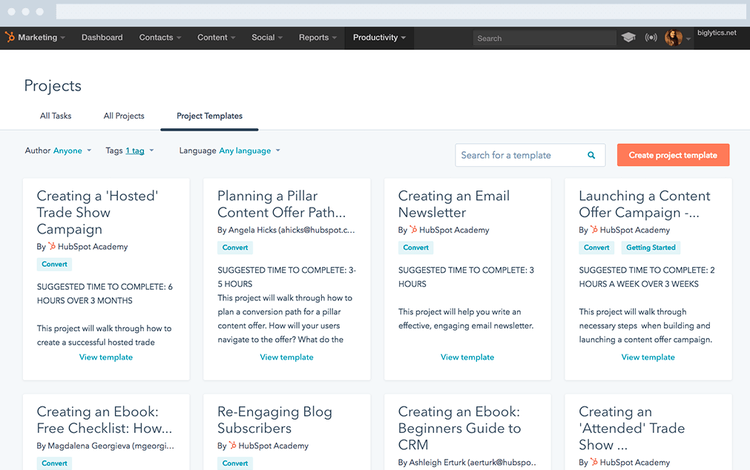 2. Airtable
On the flip side from HubSpot, Airtable is project management software that provides lightweight CRM capabilities through its own template library. Airtable offers the capabilities required for any project, such as task lists, tools to facilitate team collaboration, dashboards, and budget reports.
Moreover, Airtable integrates with other marketing software your company may be using, such as Mailchimp, which simplifies the execution of marketing initiatives.
The software also employs a visual task management style uncommon in other project management software, which can be a more enjoyable user experience for the creative-minded members of the marketing staff.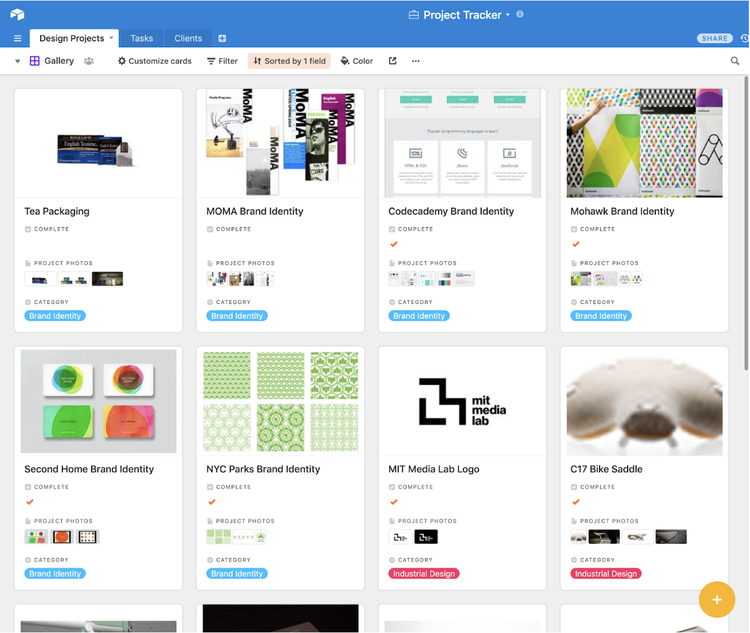 3. monday.com
Since we're discussing marketing projects, let's conclude with another project management software option, monday.com.
This software provides a wide feature set in terms of managing projects, such as the ability to view your project tasks as a list on a board or in Gantt-like charts, a popular type of project management bar chart that illustrates a project schedule.
In addition, monday.com, like the others on this list, offers templates to easily switch between project types as well as to create a CRM.
In this way, monday.com allows you to build the customer data repository necessary for marketing initiatives.
And like Airtable, monday.com integrates with other software tools used in marketing initiatives. Consequently, monday.com is a robust solution capable of meeting diverse needs.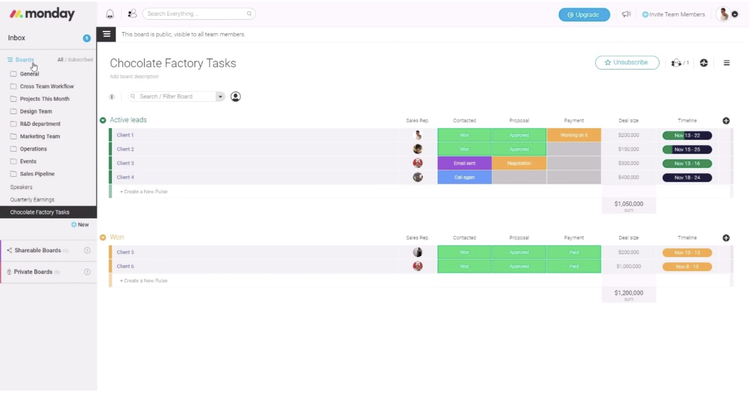 A last word about marketing project management
One key piece of advice about tackling projects. It's not always easy to define a marketing project's goals in quantifiable terms, making it tempting to jump into the project without setting KPIs. This is especially true when team members cannot agree on which metrics to use or what numbers to hit.
But without KPIs, you lack the ability to clearly determine whether or not you've achieved the project objectives, or even if you're headed in the right direction in the midst of project execution.
So embrace the short term pain of creating KPIs with highly measurable outcomes. They will guide the project to success.
monday.com
If you want to plan, track, and complete your projects with ease, be sure to try out monday.com!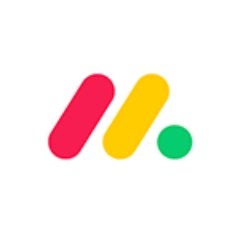 We're firm believers in the Golden Rule, which is why editorial opinions are ours alone and have not been previously reviewed, approved, or endorsed by included advertisers. The Ascent does not cover all offers on the market. Editorial content from The Ascent is separate from The Motley Fool editorial content and is created by a different analyst team.