A Small Business Guide to Program Management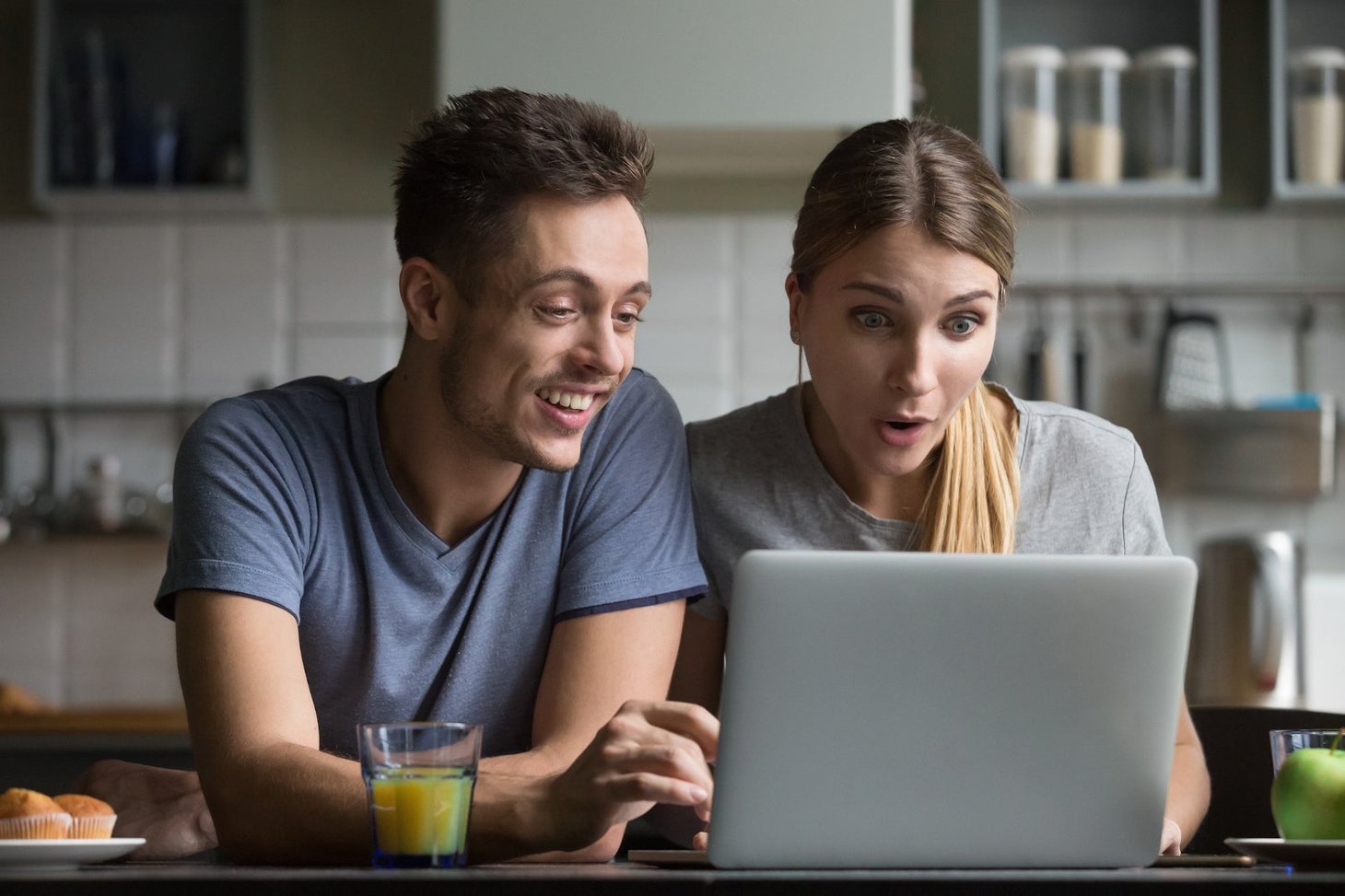 Many or all of the products here are from our partners that compensate us. It's how we make money. But our editorial integrity ensures our experts' opinions aren't influenced by compensation. Terms may apply to offers listed on this page.
Managing a program is a lot more complicated and involved than simply managing a project. This guide will help you understand what's involved and how to succeed.
Managing a project is a balancing act, trying to keep people, deadlines, outside vendors, and governmental regulators all in lockstep. Multiply that act by three, four, five, or more, and you'll understand what program management is all about.
It takes a person with special talents to run a program -- and a lot of know-how to do it well. There are nuances to program management that make it more complex than simply executing a project, and that's why it's important to understand the differences.
Running a program goes well beyond typical project manager responsibilities, which are focused on a narrow set of deliverables and a finite time frame.
This guide will help you understand your role as a program manager, and what practical things you can do to increase your chances of success.
Overview: What is program management?
A program manager is responsible for the success of interconnected projects within an organization. They focus on long-term benefits for the organization, and have to deal with a network of interconnected pieces.
The program manager is primarily concerned with making sure that the program is generating outcomes in line with the strategic vision of the organization.
Program manager vs. project manager: What's the difference?
There are similarities, but here's the one big difference between program managers and project managers: Projects are time-bound events that crop up and then disappear when the task is finished, while a program is ongoing, with no end date, and involves several projects that build off one another.
As a result, program managers have more of an eye for long-term results and deal with more complexities than a project manager focused on the narrow goal of an individual project.
5 roles and responsibilities of a program manager
A program manager's roles are varied and complex. However, you can generally boil it down to five main responsibilities:
1. Identifying long-term objectives
A program manager must have a long-term outlook, and that means putting together a vision or a list of objectives that will focus the team and guide the creation of projects within that program.
Sample tasks include:
Meet with all stakeholders to brainstorm objectives. First activity: interview and analyze to determine their priorities
Review objectives regularly and course-correct as necessary
2. Organizing personnel
A program manager exercises leadership and gathers personnel to the organization. By amassing your team, inventorying their skills, and what roles they need to fill, you will know who needs to staff specific projects, maximizing your chances that each project will be a success.
Sample tasks include:
Identify roles within the organization, and the skills necessary to perform them
Fill those roles with people with the right skills
3. Developing an operating plan
The first responsibilities will allow the program manager to draft an initial operating plan. With it, they can take a comprehensive look at what kind of actions it will take to achieve those objectives with the personnel at their disposal.
Don't be vague here. You need to get specific and detailed about outcomes and spell out specific steps to be taken.
Sample tasks include:
Use objectives to come up with projects that will move the program toward those goals
Determine who will staff those projects
Map out a schedule on when and in what order those projects will be executed
4. Creating and managing a budget
With objectives laid out, personnel identified, and an operating plan in place, it's now time to price everything. How much will the plan cost? What resources will be needed?
By answering these questions, you can explain to the organization's leadership how much it will cost to effectively run the program. You might also provide scenarios of outcomes based on how much funding is approved, to give leadership a range of options.
Sample tasks include:
Use past project data to mock up a draft quarterly and annual budget for the program
Discuss the proposed budget with all key stakeholders to identify blind spots
Finalize budget and review regularly
5. Implementing accountability measures
The operating plan and budget need to be reviewed constantly to ensure they are both enabling the organization to achieve its long-term objectives. Make sure each activity is attached to an employee accountable for results, and clearly communicate those expectations to the employee.
Sample tasks include:
Identify who is responsible for which outcomes
Determine benefits and consequences for meeting or failing to meet those outcomes
Use project management software to monitor your program's performance
How to develop your own program management plan
Drafting a program management system is a very top-down approach compared to a project management plan. You start with the overarching goals of the organization and then break it up into projects that can help achieve those goals.
Step 1: Call a meeting with all stakeholders
The very first step is to get everyone together and figure out what kind of objectives you will try to achieve. Perhaps it's a 20% increase in output in the next five years, or maybe 40% increase in name recognition in your target market. This is where you lay out exactly what you want your program to achieve.
Tips for meeting with stakeholders
This critical first step will set the tone for the program for years to come, so it's important to do it right. Here's three things to remember:
Involve all stakeholders: If you're meeting with just one or two people, that's probably not good enough. You must involve the people who have interest or influence in your program. They'll help you catch blind spots.
Be specific: Vague, non-specific goals are unhelpful to a program manager. You need to develop specific and achievable objectives. Using actual numbers is helpful, but just make sure it's a defined objective with a clear path for achieving it.
Be flexible: Goals can change quickly, so it's important to be flexible. Perhaps you need to shift focus to increasing sales close rate and less on marketing outreach. You should try to build in some margin to allow for these adjustments to objectives without upsetting the whole program.
Step 2: Develop a scope statement
With objectives laid out, now it's time to draft a scope statement. This document will get more specific about what you hope to achieve over a certain time frame and identify potential projects that will help you get there.
This statement will identify all deliverables in the project, and will implement the measurable criteria you identified when you listed objectives in the previous step.
You may want to develop an executive summary for C-level stakeholders that nets out your goals and implementation path.
Tips for creating a scope statement
A scope statement is when you break down the objectives into a path forward for the program. There's a few things you should do to make sure you do it right:
Identify milestones, and associate them with deliverables: This is where you get specific. Milestones are a good way to chart a path forward to success for your program, and it serves as a motivator to everyone involved.
Identify obstacles: List potential obstacles you foresee and mitigation strategies that could help you and your team deal with them.
Do a sanity check: Once you've mocked up the scope statement, have another meeting with stakeholders so they can look it over and offer feedback.
Step 3: Identify projects, assign personnel, and draft a plan
Now is the point where you get into the details by drawing up an implementation plan. You will create specific projects that will move you closer to your objectives and ensure you hit the milestones described in the scope statement.
You will identify roles needed to accomplish these projects and assign personnel to fill them based on their skills. And then you will begin execution of the plan.
Tips for drafting a plan
Getting into the details is always challenging, so this might be the step that involves the hardest work. Here are a few tips to keep you on track:
Map it out: Try to show how each project moves toward each milestone in a visual way. You might use a chart that shows each project as a step toward the goal, and identify what specific task each project will achieve toward that goal.
Use OKRs to keep your team on track: OKRs (objectives and key results) are documents that identify overarching objectives and then outline specific steps a person must take to achieve that goal. It's a great way to keep your team focused and working on the right tasks.
Step 4: Monitor progress and make adjustments
No matter how good your plan is, you probably will encounter a few surprises along the way and figure out better ways to do things. That's why it's important to effectively monitor the progress of the program and determine whether you are moving toward the goals you've set at the right pace.
You need to have a system in place that can monitor your progress toward your goals so you can make adjustments when necessary.
Tips for making adjustments
It's tough to stay on top of the program if you don't know what's going on. Here's some tips on gathering information and then acting on it:
Use program management software: You can purchase excellent software that tracks project life cycles and crunches data so you can monitor multiple performance points. Armed with the right info, you can then make adjustments that will enhance the efficiency of the program.
Involve the team: Set up a meeting to go over the data with your team and brainstorm ways to improve the effectiveness of the program. Should certain projects be scrapped because of disappointing output? Should people move to different roles? Should new roles be added? Your team can help you here, so take advantage of their different perspectives.
Project management software can help
You're focused on managing a program and not merely a project, but most project management tools will help you do the job. Regardless of your program management approach, these tools will organize several projects and give you the data you need to make the proper adjustments along the way.
Most software options offer free trials, so it's a good idea to try a few and see which ones fit your management style. Once you've settled on a solution, you can use it to manage your entire operation.
Alert: highest cash back card we've seen now has 0% intro APR until 2024
If you're using the wrong credit or debit card, it could be costing you serious money. Our experts love this top pick, which features a 0% intro APR until 2024, an insane cash back rate of up to 5%, and all somehow for no annual fee. 
In fact, this card is so good that our experts even use it personally. Click here to read our full review for free and apply in just 2 minutes. 
We're firm believers in the Golden Rule, which is why editorial opinions are ours alone and have not been previously reviewed, approved, or endorsed by included advertisers. The Ascent does not cover all offers on the market. Editorial content from The Ascent is separate from The Motley Fool editorial content and is created by a different analyst team.