The 5 Project Management Principles of Planning
by Nicholas Morpus | Updated Aug. 5, 2022 - First published on May 18, 2022
Many or all of the products here are from our partners that pay us a commission. It's how we make money. But our editorial integrity ensures our experts' opinions aren't influenced by compensation. Terms may apply to offers listed on this page.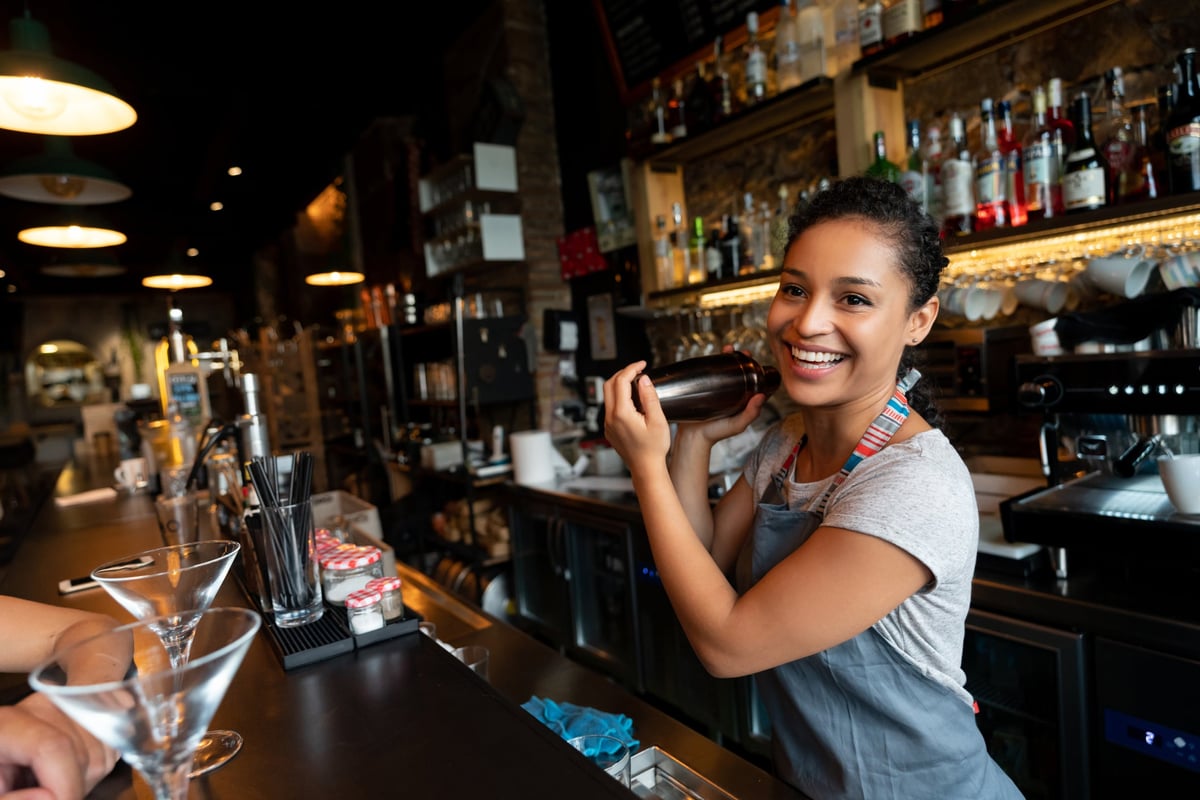 The toughest challenge of project management is achieving all of your tasks and goals within a set of planned-out scope, time, and budgetary restraints -- there are a lot of moving parts.
Meeting these challenges can be a lot easier said than done, but there are some universal principles that guide the procedure of planning out a project to ensure success.
Whether you're managing projects for IT or juggling tasks for a marketing team, every project manager ought to follow these five core principles when planning out a new project.
At a glance: Principles successful project managers should follow
Create clear and concise project goals.
Manage your risks.
Establish a performance baseline.
Establish and maintain healthy communication.
Clearly define team responsibilities.
What is project management?
Project management is the process that makes a business work. It's the coordination and direction of personnel, money, resources, schedules, the scope of work, and deliverables for the purpose of achieving a business goal.
The great thing is, project management isn't limited to certain industries.
Whether you're working in the for-profit, nonprofit, or governmental sector, project management is crucial for accomplishing tasks. However, because there are so many different types of projects, there isn't a one-size-fits-all approach for reaching these goals.
There are all kinds of project management techniques, styles, and software available, and it's up to you to find the system that works best for your organization.
What are the steps (or phases) of project management?
Before we jump into the main focus of this guide, let's run through a refresher of the project management process that governs all projects. Many of these terms will help you better understand the core project management principles I've laid out in this piece.
Step 1: Project initiation and conception: Initiation is your launchpad for your project. Either you've received a request from a client or discovered a business need, and it's up to you and your stakeholders (those affected by the project deliverables) to determine whether or not accomplishing this project is feasible and valuable for your business.
Step 2: Planning and ideation: If you've decided your project is viable, the next step is to put together a project management plan that'll guide you through the execution process.
Step 3: Project launch and execution: Once your plan is in place, it's time to put it into action. Don't be afraid to amend your plan based on changing circumstances.
Step 4: Project monitoring: Throughout the execution process, you'll need to monitor, measure, and report project management metrics so you'll have everything you need to inform your stakeholders about your progress.
Step 5: Closure and presentation: Time to tie up all of the loose ends by developing final project reports and presenting your deliverables to your stakeholders.
Now that you understand project management basics, here are the five principles you need to remember when developing your plan.
Project management principles to follow as you develop a plan
No two project plans are the same, but all successful ones are guided by core principles. In order to help guide you through your planning phase, I've put together five project management principles that'll help you develop goals, set milestones, and assign the right roles for each task.
Let's get started.
Principle 1: Create clear and concise project goals
Every project needs goals that are clear, concise, and most importantly, measurable. Without these goals, a project becomes an aimless endeavor that'll never reach any worthwhile conclusion.
The best way to create project goals is to use the S.M.A.R.T. criteria, which stands for:
Specific: Make sure your goal has a specific endgame.
Measurable: Quantify your goals using KPIs (key performance indicators).
Assignable: Make sure this goal is assigned to a specific individual or individuals.
Realistic: Create attainable goals that are achievable in a reasonable timeframe.
Time-related: Set a specific timeframe for your team members to achieve this goal.
This is one of my favorite project management concepts. If your goals don't meet every aspect of the S.M.A.R.T. criteria, they are likely not fleshed out enough to ensure successful delivery.
Pro tip: Setting clear goals serves the dual benefit of tracking progress and also increasing team morale by calling out team member achievements. This morale boost provides motivation for working harder in the future.
Principle 2: Manage your risks
All projects face risks no matter how simple or complicated they might be. The unexpected always happens at some point or another, so it's important to create fail-safes, schedule buffers, and even team backups to ensure you are managing and anticipating risks.
This can be accomplished through team brainstorms, risk assessments, checklists, and response planning.
There are even different types of risk management software options on the market that can help you increase the resiliency of your projects and your company.
Pro tip: If your goals meet all aspects of the S.M.A.R.T. criteria, you are already ahead of the curve when it comes to managing your project's risks since your goals are realistic and tied to a reasonable project time schedule. Always rely on the S.M.A.R.T. criteria.
Principle 3: Establish a performance baseline
There are three basic components of a project plan:
When planning out these three components, it's crucial to set baselines, also known as KPIs (key performance indicators), to measure them against.
These three components all affect one another, so if your scope must change, so will your costs and your schedule in order to make room for that adjustment. Having a baseline will help you keep these three components in check during the execution phase of your project, even when you need to make changes to your plan.
Pro tip: Always involve your stakeholders in defining your baselines so they are aware of what needs to change down the road if problems occur. It's always better to include your stakeholders rather than keep them in the dark.
Principle 4: Establish and maintain healthy communication
Communication is one of the most crucial necessities for project success. Not only should your team feel comfortable communicating with each other as well as you, but you must also maintain a healthy line of communication with your project stakeholders as well.
Encouraging open and consistent communication will help you avoid issues, anticipate risks, resolve project conflicts, and coordinate tasks and schedules in a timely manner.
Pro tip: The project manager is responsible for using your weekly or bi-weekly team meetings to encourage communication between your team members. Use clear examples of issues that could've been avoided had they simply communicated their needs or concerns amongst each other as well as with you.
Principle 5: Clearly define team responsibilities
When you define and outline the responsibilities of your team members, you are actively engaging in risk management that will avoid confusion later on during the execution phase of the project.
RACI charts are an effective means for organizing your team and tracking tasks, milestones, or project decisions.
RACI stands for:
Responsible: Who is responsible for the task?
Accountable: Who will delegate and review the task before it's complete?
Consulted: Who will help review and consult about how current tasks will affect future ones?
Informed: Who will you keep in the loop about overall project progress?
Using a RACI chart will help you set clear expectations so no one is left in the dark about who needs to do what, where, and when.
Pro tip: Build your RACI charts around primary project tasks that affect the deliverables rather than administrative to-dos such as meetings or developing project reports.
Should you utilize project management software?
Now that you know the steps and principles of project planning, let's move on to the tools and software that might help you better execute your plans.
Before you decide to purchase a new project management software, I've laid out a few benefits and considerations for you to keep in mind while making your selection.
Benefits of project management software
Project management software can help amplify the best aspects of your team through these four key benefits:
Improves project communication: If your team shows a willingness to communicate with you as well as among each other, then project management software can streamline this communication through a centralized system.
Helps bring multiple teams together: Make order out of chaos using project management software to help you bring teams together who would otherwise talk right past each other.
Aids in managing project budgets: Not all projects have budgets, but most large projects do. Keep track of all of your project financials in one spot using project management software.
Helps track specific project data: Project management software will help you track, document, and report all of the data you need to make informed future decisions.
Things to consider before using project management software
Project management software is perfect for streamlining the project management process, but that doesn't mean it's always right for everyone. Keep these considerations in mind before jumping the gun and purchasing a new tool.
It will not fix your core issues: Project management software will help streamline your communication, but it won't fix fundamental communication issues between your team members. Before you hand over a hefty sum for the latest and greatest project management tool, be sure to work on the foundations of team communication first.
It can be pricey: Don't buy what you can't afford. Project management software can be an expensive investment for your team, and if you're not sure if you can stretch the budget for a new tool, don't.
It takes time to adopt: Give your team time to work through an onboarding and adjustment period. Don't purchase a new tool right as you're about to launch your latest project.
Need help picking out the right software for your project?
If you've decided you want to invest in project management software, we at The Ascent can help you make an informed choice with our in-depth product reviews and comparison pieces.
I've covered some of the most popular and critically acclaimed software options, including:
Expert-picked business credit cards with rich rewards and perks
Cash back, travel rewards, 0% intro APR financing: all of these can be great credit card perks for business owners. But how do you find the right business credit card for you? There are tons of offers on the market today, and sifting through them to find the right one can be a big hassle. So we've done the hard work for you.
Get started with one of our top business credit card picks of 2022 today.
We're firm believers in the Golden Rule, which is why editorial opinions are ours alone and have not been previously reviewed, approved, or endorsed by included advertisers. The Ascent does not cover all offers on the market. Editorial content from The Ascent is separate from The Motley Fool editorial content and is created by a different analyst team.
Discover Financial Services is an advertising partner of The Ascent, a Motley Fool company. The Motley Fool recommends Discover Financial Services. The Motley Fool has a
disclosure policy
.