5 Project Management Techniques for Tackling Your Next Project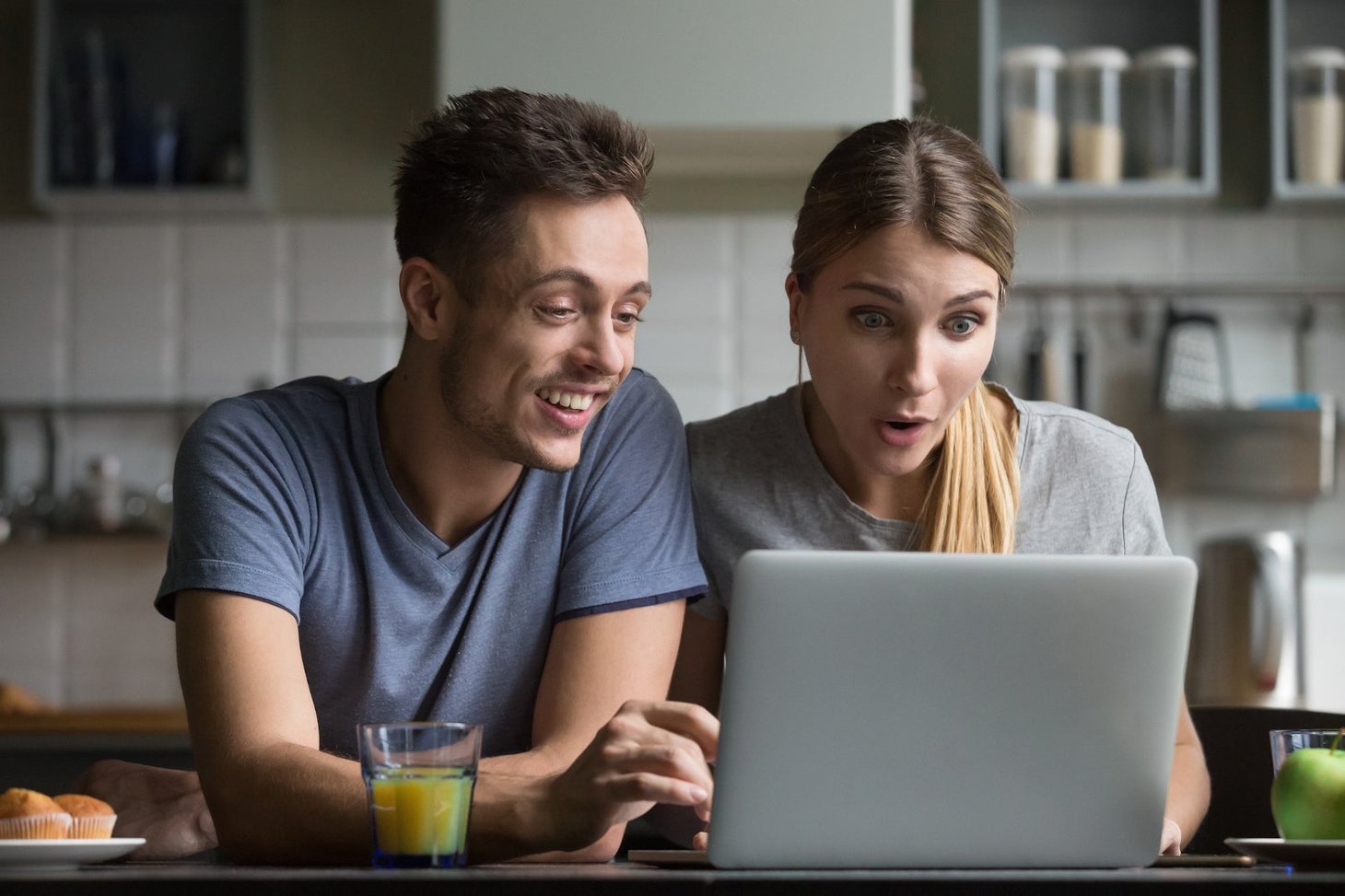 Many or all of the products here are from our partners that compensate us. It's how we make money. But our editorial integrity ensures our experts' opinions aren't influenced by compensation. Terms may apply to offers listed on this page.
Managing a new or existing project can feel overwhelming. Control the chaos with these top five project management tools and techniques.
As with many things, there are a number of ways to approach the project management process. These five techniques are tried-and-true and cover many types of projects. There's no one-size-fits-all, so each method brings something unique to your project.
5 top project management methods you can use:
What are project management techniques?
Project management techniques take raw project management skills and apply them to a system to make completion easier, achievable, and more realistic. Think of them as your roadmap or game plan. You have an end goal, and project management techniques are how you're going to get there.
Just like any map or strategy, there is always more than one way to do things. Because of that, there are multiple project planning tools that can be applied to different projects.
To determine which method is right for your project, you should first establish your project's goal and variables. This can include the end date, industry, budget, project timeline, number of teams, project life cycle, etc. After that's decided, you can assess different methodologies to see how well your existing variables fit into a method.
The best project management techniques to try
These five methods are diverse and can be applied to various circumstances, some being better fits in some cases than others. No matter the specifications, though, these five project management techniques are used time and again for a reason.
1. Program Evaluation and Review Technique (PERT)
The PERT technique is widely favored because of its visualization component.
The charts are used to represent a project's timeline in a graphical fashion and provide at-a-glance understandability. The PERT method lets you create a detailed plan and then track milestones and progress visually in a chart form.
The PERT method is best suited for long-term projects, where seeing a physical timeline is helpful, or for larger projects that have unique challenges. These charts allow you to more easily evaluate time, resources, and plans as a project progresses.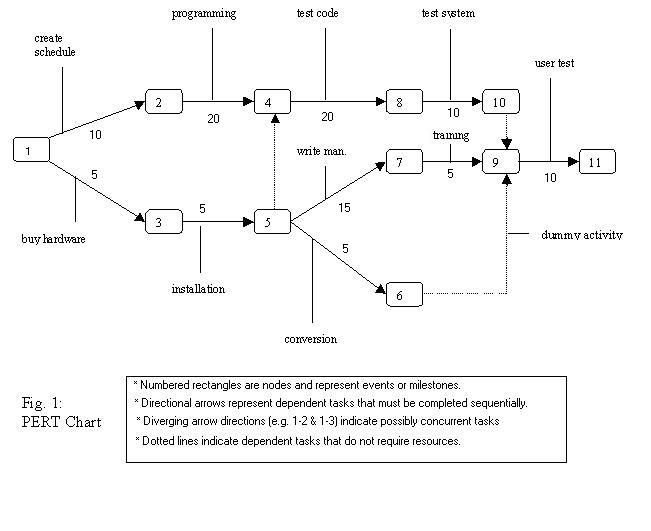 How to use a PERT chart
PERT charts, since they're detailed and specific, have some rules you should follow to ensure accuracy.
Pay attention to the visuals: Arrows indicate the flow of events, while dotted lines represent activities occurring outside of the main timeline on a separate path. Numbers and timing are recorded inside each segment.
Timing: Create deadlines and timing with specific vocabulary: "Optimistic time" is the shortest possible time a project will take, while "pessimistic time" is the longest possible time. "Most likely time" estimates best-case completion, while "expected time" takes into account possible problems that might delay completion.
2. Waterfall
The Waterfall technique is an offshoot of classic, straightforward planning with project management basics, but takes it to a new level. A project is split up in sequential stages where each stage depends on the completion of a prior one. It's linear, meaning it's intended as "1, 2, then 3…" and doesn't allow much room for unexpected changes.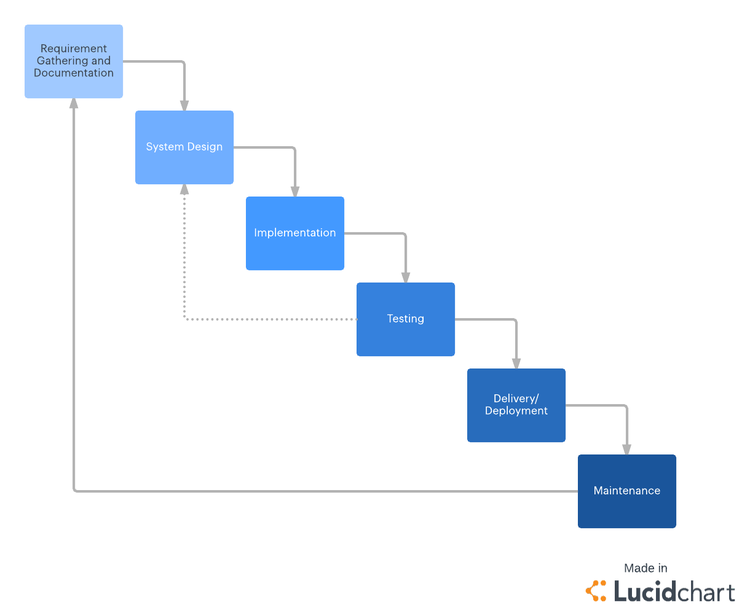 This project management methodology is ideal for straightforward work breakdown structures or projects where you anticipate a few obstacles.
You plan out the entire lifecycle of a project, step by step, and follow it through. Waterfall is similar to Agile in its linear nature but differs in being a complete plan, rather than a shorter time frame to revisit.
The Waterfall technique keeps project planning simple and allows you to easily show progress, though it's not the best choice for more complex projects or ones with many outside variables.
How to use Waterfall
To implement the Waterfall project management technique, you should put yourself in a "this then that" mindset. It's a relatively straightforward practice, but can be best applied with some simple steps.
Proper planning: Before you apply steps to a project with Waterfall, thoroughly plan out your project's goals and requirements. Once roles are assigned and milestones planned, breaking up the steps is much easier.
Closure: Thanks to its software roots, Waterfall planning requires full completion of one phase before moving onto the next. Once a step is completed, you can't revisit it, so make sure you're clear about the project scope and that revisions shored up before advancing.
3. Kanban
Developed by a Toyota engineer to improve the manufacturing process, the Kanban project management technique is rooted in teamwork and basic project management principles. It's a visual workflow, like PERT, but is set up as a series of task cards, unlike the graphical nature of PERT.
Kanban is an ideal project management technique for overarching management, as it encourages continuous delivery and less stress for individual members. It places emphasis on working together efficiently as a team and is designed as a visual project board, perfect for plans requiring many steps with many teammates.
How to use Kanban
You can manage projects with Kanban efficiently with individual action items.
Make a to-do list: The first requirement for tracking the completion of steps is to determine every task that needs to be done. Write down each task on a separate card so that the entire project's tasks are recorded.
Divide the process: Kanban's flow is simple: To Do, Doing, and Done are the only three categories you need. Assign each task under the correct column, and prioritize the steps that need to be done, so they're completed in sequential order.
4. Critical Path
The Critical Path method has been a cornerstone project management plan since the 1940s. It involves first mapping out the most important tasks and then using those to estimate the total amount of time the project will take to complete. Because an end date is influenced by each task, this project management methodology requires listing all tasks needed, how long they will take, and any outside factors that may affect each milestone.
This concept lets you determine the "critical path" in easy steps. First, you determine the longest stretch of activities that are linked dependent upon each other and use that to project the length of completion time for the project.
How to use Critical Path
Critical Path is a rather straightforward project management technique, but it should still be executed with exacting standards.
Define scope: Before you begin to implement Critical Path, you need to define all tasks that need to be completed for a project to be complete. Then, from that list, identify which ones are dependent upon others being completed first.
Accept multiple paths: You may have more than one critical path in a project. Some activities may not rely on others within a critical path, and instead lie outside the main plan, but they are still relevant to track and complete.
5. Extreme
This project management technique sounds more intense than it is. Despite its hardcore name, it emphasizes planning flexibility, openness, and collaboration. Extreme puts the focus back on the human element and potential for change over rigid methods or stages, making it ideal for larger and more complex projects, especially where there are many outside factors and uncertainty.
How to use Extreme
Before you dive into Extreme project management, you should shore up a few things first.
Schedule cycles: Because the focus is fast-paced and open to change, you should plan your work in short cycles.
Follow-up: At the end of each cycle, you should plan for time to check-in, assess the status, and adjust where needed.
Should you use a project management software for these techniques?
Often, a project is simply too complex to keep track of on your own. That's where project management software can be a blessing, depending on the needs of your work.
You may need project management software for these techniques if:
Your project has many tasks and teammates: A visualization software may be useful if you're using a project management technique such as kanban and need to see a project's multiple action steps and contributors. Software such as Asana is an excellent option for not only viewing individual actions but "prioritizing the team as well as the project manager," according to The Ascent's project management expert Nicholas Morpus.
You anticipate outside influences: The best-laid plans are easiest to complete when you control everything. So if factors outside your control may influence your project, this can help you track the whirlwind.
You're managing multiple projects: One project can be a lot to keep track of, but if you're leading more than one, software can help you stay on top of each project.
You can forego the software for these project management techniques if:
Your project is simple: If you have a project that fits easily into a short, straightforward waterfall-type method, software might be overkill.
Your team is small: If you don't have several people to keep track of, you might not need software to keep tabs on people or projects.
Picking the right project management method
Throughout your career, you'll surely have a number of different projects to manage. Mastering a few of these techniques means you'll be able to adjust and conquer any challenge.
Alert: highest cash back card we've seen now has 0% intro APR until 2024
If you're using the wrong credit or debit card, it could be costing you serious money. Our experts love this top pick, which features a 0% intro APR until 2024, an insane cash back rate of up to 5%, and all somehow for no annual fee. 
In fact, this card is so good that our experts even use it personally. Click here to read our full review for free and apply in just 2 minutes. 
We're firm believers in the Golden Rule, which is why editorial opinions are ours alone and have not been previously reviewed, approved, or endorsed by included advertisers. The Ascent does not cover all offers on the market. Editorial content from The Ascent is separate from The Motley Fool editorial content and is created by a different analyst team.
The Motley Fool has positions in and recommends The Graph. The Motley Fool has a
disclosure policy
.