The 7 Best Project Management Tips for Beginners
by Mark Roy Long | Updated Aug. 5, 2022 - First published on May 18, 2022
Many or all of the products here are from our partners that pay us a commission. It's how we make money. But our editorial integrity ensures our experts' opinions aren't influenced by compensation. Terms may apply to offers listed on this page.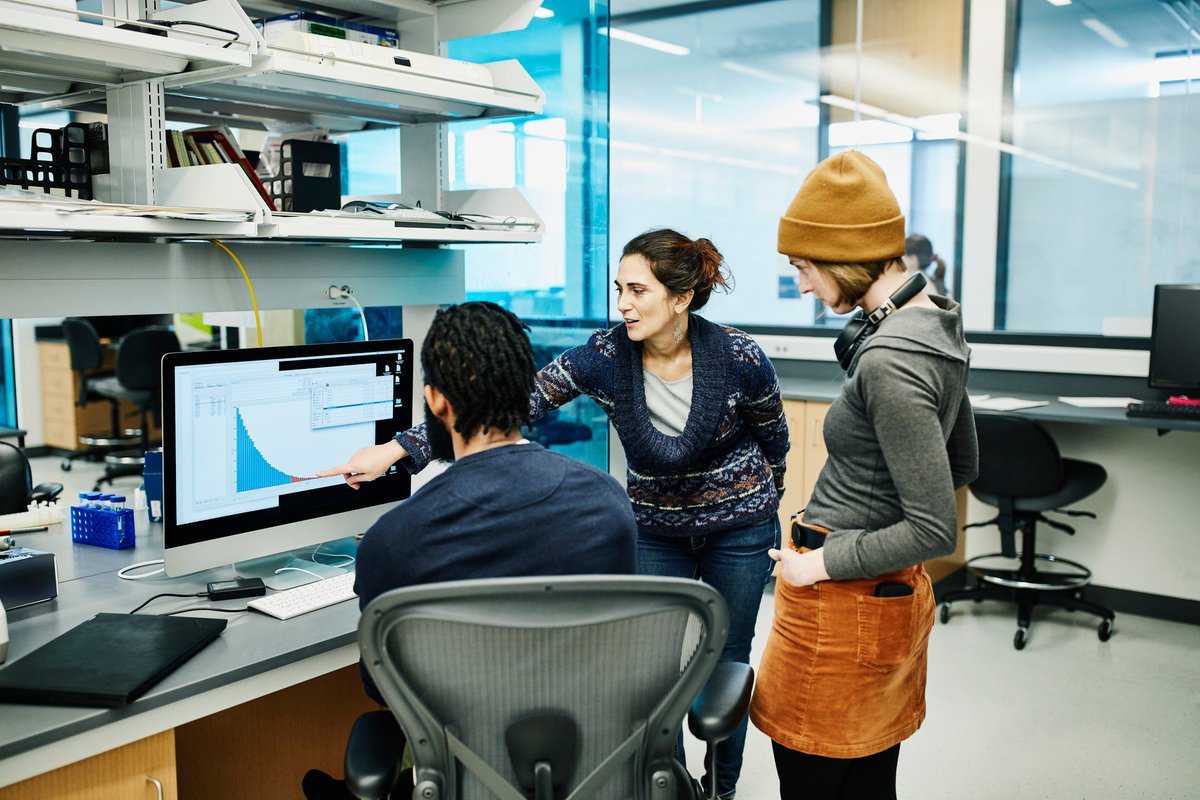 Your first project can be overwhelming as you figure out how to manage people and workflow to meet objectives. The Ascent covers seven tips to keep your projects on schedule and under budget.
Managing your first project brings one realization into stark relief: the chasm between theory and practice. All the information you learned from project management examples, courses, and books seems a million miles away in the face of your initial real-world project.
The most important thing is to stick to the project management basics even as you feel like you're herding cats.
Here are our seven effective tips to succeed at project management:
Define project scope
Assemble a cross-functional team
Establish a work breakdown structure
Use project management software
Communicate, communicate, communicate
Test your deliverables
Perform a project post-mortem
1. Define project scope
Our first tip for project managers is to define the project's scope: its deliverables. If project scope is not clearly defined, project creep will likely result from ongoing changes and/or expansion of the project's deliverables.
Excessive scope creep kills many projects as they go over budget and miss deadlines due to an ever-moving deliverables target.
Changes to any corner of the project management triangle -- the schedule is shortened, the scope is redefined, or the budget is reduced -- affect the other two corners and the quality of the final deliverables.
How to define project scope
Write a project scope statement up front to define the project's scope, time, and budget. A project scope statement should identify:
Project objectives
Deliverables
Milestones
Resource requirements
Existing issues and potential risks
Limits and exclusions
Other actions to take include:
Consult with stakeholders: A project can be successful only if all stakeholders provide input on the final deliverables. The project manager does not identify a project's high-level goals; instead, the project manager oversees the process to meet those stakeholder-defined goals.
Use your project scope statement: Scope creep can happen within your project team or from external stakeholders. Use your project scope statement to stay focused on earlier defined objectives and deliverables. Some creep is inevitable, but minimize it.
2. Assemble a cross-functional team
A cross-functional team, composed of people from multiple departments or with varying skill sets, will contribute to your project's success. Team members with different backgrounds and perspectives will help you avoid groupthink and siloing while increasing innovation.
How to assemble a cross-functional team
Project manager responsibilities include defining the key roles, responsibilities, and functions of each team member. Then, identify people with the hard skills set to fill each team position. There is more, however, to assembling an effective cross-functional team than technical skill sets.
Evaluate soft skills: You need people who work well with others. Evaluate the different soft skills of each potential team member to assemble a group that complements each other's strengths and weaknesses.
Choose the "best" people: Selecting the best team members doesn't mean the people you find the easiest to work with. "Best" is determined by the project's needs, not yours, so don't be afraid to choose people with points of views and ways of working that are different from your own.
3. Establish a work breakdown structure (WBS)
The more complex a project, the more critical a work breakdown structure (WBS) is for workload management. Once this is established, you can incorporate it into project tracking software as we'll discuss in the next step.
How to establish a WBS
A WBS begins with the final deliverables and works backward by subdividing them into smaller components regarding time, responsibility, and size to create a project roadmap.
Use the 100% rule: The WBS must include 100% of project-defined work and deliverables as defined by the project scope statement. It should not include any no work outside the scope of the project.
Plan outcomes, not actions: Defining actions -- how things will be done -- in a WBS makes it prescriptive instead of descriptive. Give your team members the ability to do work as they see fit if they reach project milestones as scheduled.
For example, if you were designing a training course, first identify the outcomes: the knowledge/skills people will learn. Then, identify the individual content blocks that lead to those outcomes.
Finally, schedule time for each content block based on the total time allotted for the course. This WBS doesn't mandate how material is taught, only the content necessary to reach those outcomes.
4. Use project management software
One boon for project managers over the last 20 years is the development of project management software. Successful project managers use software such as Basecamp or Trello to organize projects, communicate with their teams and stakeholders, and produce progress reports.
How to use project management software
Make the time to learn your project management software's ins and outs before you and your team begin working on a project. This software can have a steep learning curve, so signing up for formal training will save you time later.
If that's impossible, work through available online training materials, documentation, videos, webinars, and user forums until you're familiar enough with it to be a resource for other team members.
Choose appropriate software: Project management tools such as Trello are good for more informal projects where you're creating your own workflow. But Jira was designed specifically for software development even though its use has expanded beyond that.
Create visual task schedules: Another benefit of most project management software is the ability to create visual schedules and WBSs for project planning. Whether it's drag-and-drop kanban style lists or Gantt charts, visualizing workflow is helpful when you have overlapping tasks.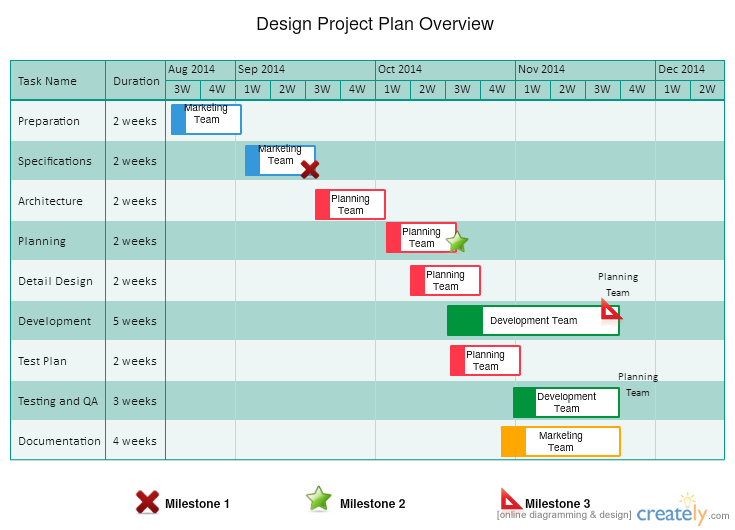 Most project management software will adjust the due dates of all upcoming tasks in your project schedule if an earlier task's date is changed.
5. Communicate, communicate, communicate
Managing projects requires effective communication with your team and external stakeholders. Face-to-face and electronic communications should follow the Goldilocks Rule: frequent enough to keep everyone informed without becoming a time drain for anyone.
How to communicate
Everyone must know and use the same project management terms to ensure clear communication. Most project management software also allows you to archive project-related emails and meeting minutes to refer to and share as needed.
Use one-minute meetings: Keep meetings to a minimum because your team members have front-line work to do. Try one-minute meetings where each person has one minute to give a status report.
Be concise: Keep each email or online note/comment brief by making its purpose and any related requests direct and to the point.
6. Test your deliverables
Test your deliverables at each critical milestone before moving forward. You must discover problems sooner rather than later to avoid taking several steps backward.
Effective testing also:
Ensures operational requirements are satisfactory
Verifies project deliverables function according to design
Validates "proof of concept"
How to test deliverables
Multiple testing methods exist, and the specific testing situation will dictate which one(s) to use, such as automated, compatibility, functional, integration, manual, regression, stress, or others. All testing, no matter which methods you use, has three steps:
Create a test plan: Outline the overall testing process, including personnel, resources, logistics, risks, and tasks.
Determine the test specifications: Identify testing purpose, methodology, and expected results.
Implement the test script: Follow the instructions for each step of the testing method and the process for recording test results.
7. Perform a project post-mortem
You'd love to move on to your next project -- after a brief break -- once you hand off the deliverables. Before you do that, however, conducting a project post-mortem, also known as an after-action review (AAR), is essential. A post-mortem captures what worked well and what could be done better for future projects.
Post-mortems ask open-ended questions:
What was supposed to happen versus what did happen? Why the difference?
What worked, and what didn't work? Why?
What would you do the same, and what would you do differently? Why?
How to perform a project post-mortem
An effective post-mortem has two response components: individual and group. Individual responses, which can be via survey, questionnaire, or interview, encourage team members to speak candidly. A group meeting after you've collected individual responses allows everyone to share their thoughts and respond to others' remarks.
Focus on team performance: Post-mortems are not about individual performance. Instead, concentrate on overall team performance and workflow, which will also prevent last-minute finger pointing.
Identify lessons learned: The post-mortem looks to the future. The things that worked well and you should do again are as important to identify as the issues to avoid, especially as they impact project budget.
Take charge of project management
Your first few projects will always be nerve-wracking as you develop successful project management skills. Stick to the basics and the project manager tips above to meet all your project management goals on schedule and under budget.
We're firm believers in the Golden Rule, which is why editorial opinions are ours alone and have not been previously reviewed, approved, or endorsed by included advertisers. The Ascent does not cover all offers on the market. Editorial content from The Ascent is separate from The Motley Fool editorial content and is created by a different analyst team.
Discover Financial Services is an advertising partner of The Ascent, a Motley Fool company. The Motley Fool has positions in and recommends Target. The Motley Fool recommends Discover Financial Services. The Motley Fool has a
disclosure policy
.