Resource Management 101: Benefits and Best Practices
by Maricel Rivera | Updated Aug. 5, 2022 - First published on May 18, 2022
Many or all of the products here are from our partners that pay us a commission. It's how we make money. But our editorial integrity ensures our experts' opinions aren't influenced by compensation. Terms may apply to offers listed on this page.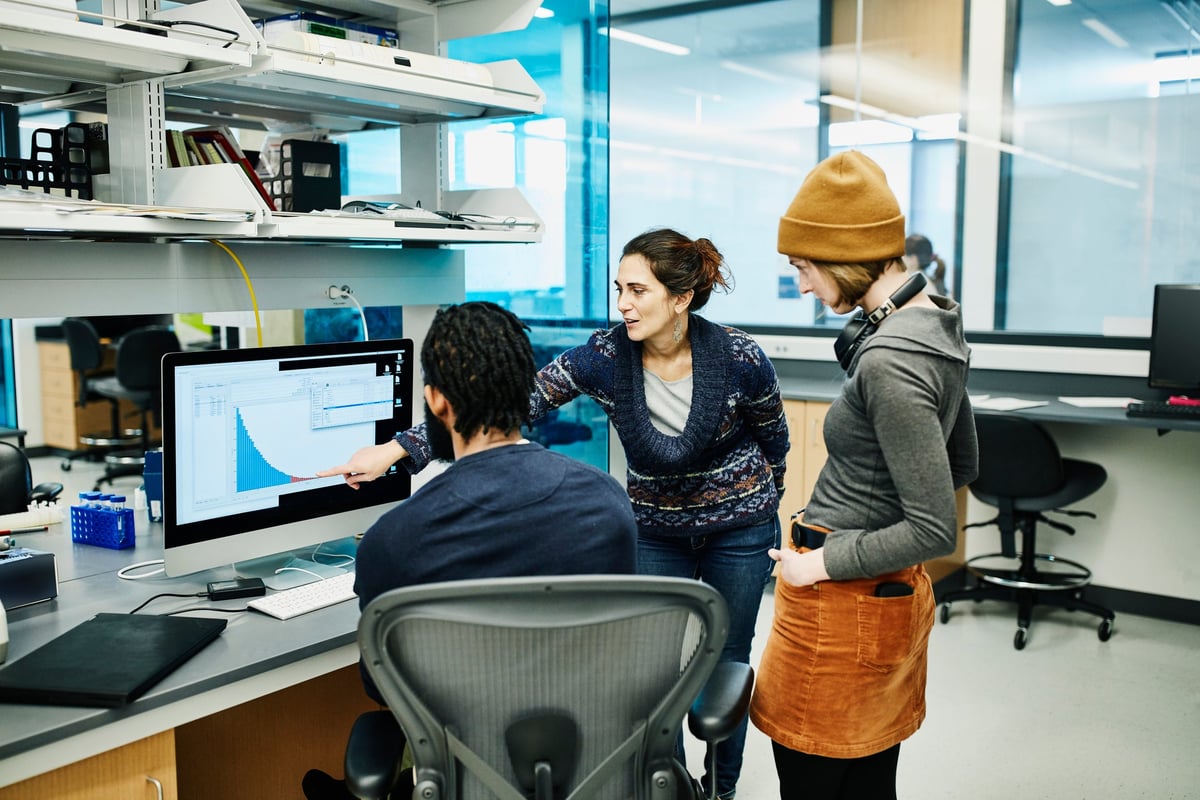 Having the right resources at the right time is critical for projects to go as planned. Here, we discuss what resource management is, its benefits, and some practical tips you can implement today.
A project without resources is a project that's going nowhere. By resources, we mean people, equipment, facilities, tools -- anything necessary to get a project from point A to point B.
If you're setting up a website for a newly launched business, for example, you need people and tools to get things done. You'll have to allocate funds for web hosting, a domain name, SEO apps, and other related widgets.
But a website isn't all a new business needs to create or amplify its online presence. There's also social media, email marketing, branding, online advertising, and making use of various other marketing channels.
For all of these different activities to go off without a hitch, or at least with manageable difficulty, you need to effectively manage your resources.
Overview: What is resource management?
Resource management is a broad management category. Resource management examples or types include:
Human resource management
Project resource management
Financial management
Infrastructure management
Inventory management
Facility management
Digital asset management
In this guide, our focus is on project resource management.
The primary objective of a resource management system is to have on hand the right resources at the right time.
Resources are essential ingredients to success, no matter the stage your project is in. Not having them -- or not having enough of them -- may affect the project's budget, schedule, scope, and chances of success.
Project resources can be:
Human: The people or human resources necessary to perform tasks.
Physical: Non-human resources such as equipment, facilities, materials, supplies, infrastructure, tools, etc.
Resources can also be:
Internal: Resources available within the organization and assigned by either a resource or functional manager.
External: Not available within the organization and must be obtained via a resource procurement process.
The resource management processes
Effective resource management involves the following six processes.
1. Plan resource management
An operating resource management plan summarizes how you intend to estimate, acquire, manage, and control the required human and physical resources for the project's various tasks and activities. It also provides insight into how much effort is necessary to manage resources.
2. Estimate activity resources
Estimating resources is assessing or appraising the nature and quantity of the resources you need. What skills should team members possess? What types of tools or equipment should you acquire or procure?
Once you figure out what and how many, determine resource availability. Some resources may have to be scheduled in advance, such as convention halls, training rooms, and even the subject matter experts to onboard as project consultants.
3. Acquire resources
Resource acquisition involves selecting and obtaining the resources your project requires as well as assigning them to the different project activities involved.
So, if your project needs developers adept in Java programming, how do you make sure the right person is assigned to your project at the right time? Do you have the resources in-house? If not, which avenues will you tap to get them?
As for equipment, infrastructure, or facilities, as a project manager, do you have the authority to choose a vendor? Or is your organization already in partnership with certain providers?
4. Develop the team
It's the project manager's duty to build, lead, and motivate the team. The goal is to grow team members' skills and competencies, improve team communication, and create an environment of trust conducive for team collaboration.
Team development is particularly important if team members come from various backgrounds, speak different languages, and possess diverse skill sets and experiences.
5. Manage the team
Team management includes tracking team performance, resolving issues and conflicts, managing changes in the team's composition (i.e., new people joining, team members leaving to do other projects, etc.), and providing feedback as needed.
6. Control resources
This process entails three things:
Ensuring the necessary resources are available and deployed as planned.
Tracking planned vs. actual resource utilization (i.e., monitoring expenses).
Making the appropriate adjustments to address resource surpluses or deficits.

Each of the above resource management processes usually has to be done repeatedly throughout the project life cycle in response to changing resource needs and availability.
If a team member can't report for work because of an emergency, you'll have to find someone to pick up the slack.
If no one with the required skills or expertise is available, and the role is critical to keeping the project on schedule and within budget, a meeting with the change management board for a change request may be necessary.
Benefits of resource management
Why exactly should you manage resources? The short answer: Because there's much to lose if you don't.
1. Better planning and scheduling
Resource management lets you create a project schedule that revolves around the availability of critical resources.
If your project involves the use of special equipment, for example, and your team is authorized to use the equipment only on certain days, then activities involving that equipment should be scheduled on the days it's available.
2. Availability of necessary skills and resources
With a system that enables you to estimate, obtain, and manage third-party and organization resources, chances are good that the right people and tools are in place when and where you need them.
But if that's not the case because of circumstances beyond your control, your resource management plan should tell you which person or group to approach for help.
3. More efficient resource usage
Resource overutilization and underutilization both have negative consequences. Assign too much work to certain team members, and you run the risk of overworking them.
Burnout can be extremely demotivating. Or, if you book a venue that charges for services or facilities you don't need, you're wasting money better spent on other aspects of the project.
Resource management best practices
Now that we know what resource management is and why it's important, let's take a look at a few best practices for managing your resources.
1. Use resource management tools
A work breakdown structure divides large projects into digestible chunks, making it easier to identify, estimate, and assign resources to each task in your activity list.
For complex projects or matrix organizations that share resources across projects, a resource tool like the RACI matrix clarifies roles, duties, and responsibilities.
Project management software such as Mavenlink and monday.com come with resource planning tools for tracking, managing, and reporting resources, allowing you to make adjustments as necessary so your projects follow timeline requirements.
Not only that -- a project management software system also offers anytime, anywhere document storage capability, so you can upload critical resource documents that team members and key stakeholders can access on demand.
2. Create a proper plan
A project plan contains several ancillary plans, and the resource management plan is one of them. Other secondary plans are the financial plan, the communication plan, and the risk management plan.
A resource plan is a summary of the required project resources and how you intend to acquire and manage them. It includes a resource schedule and a contingency plan.
Note that your resource management plan should be reviewed and approved by people and entities that own or manage resources. This is one way to ensure you obtain the resources you need.
3. Regularly review resource usage and forecast
In most cases, resources are a project's biggest expense, so you want to make the best use of them. When you routinely review resource forecast and usage reports, you'll be better able to predict -- and, consequently, address -- resource problems that can affect your project's success.
Manage your resources more efficiently
Resource management is, without a doubt, a vital project management component. Done right, it keeps projects on budget, on time, and within scope. It allows teams to foresee problems before they happen and project managers to maintain control over their projects.
When you're ready to assign resources to your projects, check out our resource allocation guide.
Expert-picked business credit cards with rich rewards and perks
Cash back, travel rewards, 0% intro APR financing: all of these can be great credit card perks for business owners. But how do you find the right business credit card for you? There are tons of offers on the market today, and sifting through them to find the right one can be a big hassle. So we've done the hard work for you.
Get started with one of our top business credit card picks of 2022 today.
We're firm believers in the Golden Rule, which is why editorial opinions are ours alone and have not been previously reviewed, approved, or endorsed by included advertisers. The Ascent does not cover all offers on the market. Editorial content from The Ascent is separate from The Motley Fool editorial content and is created by a different analyst team.