Market Cannibalization: What Is It, How to Avoid It, and Why It's Sometimes the Right Strategy
Many or all of the products here are from our partners that pay us a commission. It's how we make money. But our editorial integrity ensures our experts' opinions aren't influenced by compensation. Terms may apply to offers listed on this page.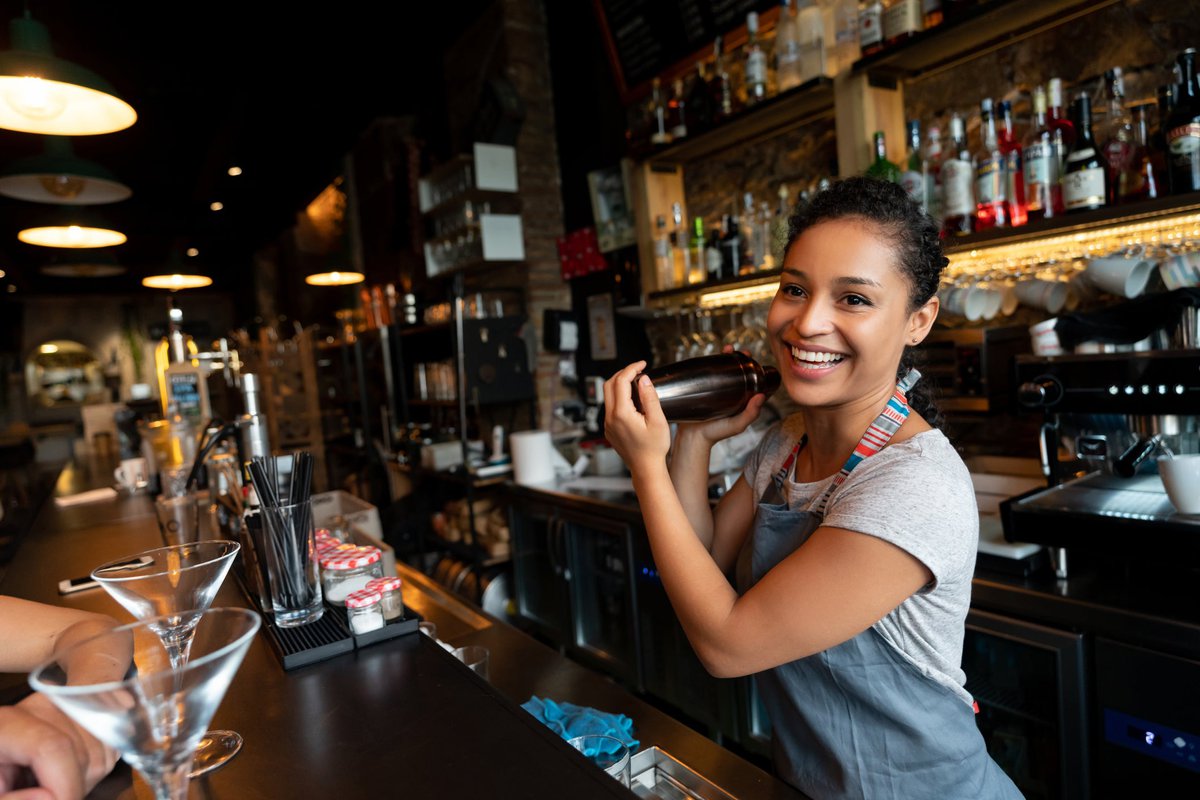 Why would a company want to cannibalize its own sales? Learn the risks, rewards, and things to avoid when positioning new products in the market.
In the animal world, cannibalism isn't that uncommon. Species eating their own can be a matter of survival. For humans, of course, the idea makes us cringe. In business, however, there are times when market cannibalization makes sense. At other times, it can be a profitability killer.
Overview: What is market cannibalization?
Market cannibalization happens when a company introduces a new product that diminishes demand for its existing products. Rather than create new demand, it appeals to its current market and -- in effect -- competes with existing product lines for the same dollar.
Even if the new products garner high sales volume, the net result can be a loss because of reduced sales for the existing products.
4 market cannibalization examples
Market cannibalization can produce positive results or negative ones depending on your strategy.
Positive: Developing new markets
There may be no better market cannibalization example leading to positive results than what happened at P&G in the 1940s. Until then, the company was best known for its soap products. That was until they launched the first synthetic detergent (Dreft, and later Tide). While it eventually killed an entire product line (soap-based laundry products), it opened up a new market.
Positive: Planned cannibalism
Corporate cannibalism can be additive when done right. For example, Apple introduces new iPhones and iPads regularly. Each diminishes the market for the now outdated product. However, it keeps users within the Apple eco-system which supports other compatible products.
Negative: Constant discounting
Retailers regularly put products on sale. It can be an effective strategy to stimulate demand, move products, and increase cash flow. It can also lead to price cannibalization. Consumers get used to buying at a discount and stop purchasing unless there's a sales price. Over time, they may demand increasingly higher discounts to buy the same products.
Take the example of JCPenney, which relied on heavy discounts to attract customers for years. Unfortunately, it cannibalized its own profits. When it could no longer support the practice, they stopped the discounting, lost more than $4 billion in sales in the first year that they changed strategies, and have never recovered.
Negative: Product replacement
When Alka Seltzer launched Alka Seltzer Plus, it hoped to open up a new market for those wanting an even better product. Consumers did indeed choose Alka Seltzer Plus when they needed a remedy for their cold symptoms.
Unfortunately, the sales growth came at the expense of their existing product and not their competitors. Why choose plain Alka Seltzer when you can get the benefits of the "plus" version? The company spent a lot of marketing capital to replace a product that was selling just fine.
Four advantages of market cannibalization
We've seen situations where market cannibalization is necessary to protect a business, shore up a lagging product line, fight off competitors, or increase bottom-line revenue.
The sum is greater than the parts
When Coke launched Coke Zero, Cherry Coke, and Vanilla Coke, it did cut into sales for its flagship Coke and Diet Coke soft drinks. However, the combined share from the legacy products and the new product extensions produced more revenue overall.
Protect your business
When bookseller Barnes and Noble started selling online and priced some products lower than they could be found in their stores, it hurt in-store sales.
However, no amount of retail promotion was going to bring people back to the store if they wanted to buy online. Without selling online, their business model was at risk. It becomes a defensive posture to protect what they had even if they knew it could hurt their brick-and-mortar business.
Reinvigorate struggling product lines
Another product cannibalization example comes from Nestlé. When sales of its Kit Kat bars sagged by 5% and showed a continuing downward trend, the company did a product launch of a thicker and chunkier version. While stealing market share from its predecessor, it also took a lagging product and turned into a consistent performer.
Fight off competitors
When competitors come up with a good idea and start siphoning off your market share, market cannibalization may be the right strategy. When Airbnb and other home-sharing companies started to make a sizable dent in the hotel business, Marriott launched its own home-rental business. While this may impact revenue from its hotels, it also means Marriott is gaining a foothold in a new marketplace.
Three risks of market cannibalization
The risk, of course, is that launching new products kills sales for your existing products, stops you from innovating and disrupting markets, or damages your existing brand.
Oversaturate a market
Starbucks had an amazing growth spurt and has opened nearly a thousand new stores annually since 2014. In major cities, it's not uncommon to see Starbucks stores on opposite corners of an intersection. Each new location cuts into the profitability of nearby stores. If they increase revenue together, that's great -- but that's not always the case. Oversaturation can cannibalize sales. Starbucks is now closing more than 500 stores.
Brand extension rather than innovation
Businesses often default to cannibalizing by launching product extensions hoping they'll gain overall market share. They often do this at the expense of innovation. Do you think Kodak now wishes it had cannibalized itself by launching the digital camera it invented rather than killing it over concerns about what it would do to its film business?
Instead, they put marketing efforts behind a different line of film products, which didn't help them hold on to their customers.
Damage to the existing brand
There's also the risk of doing damage to the core brand. High-end retailers that create low-priced alternatives may dilute their brand or confuse customers. They may also suffer retail cannibalization of their high-end product lines because consumers now believe they can get high-end quality at low-end prices.
Five ways to avoid marketing cannibalization
By you implement any cannibalization strategy, there are five things you need to assess:
1. Analyze the current market
You need to understand your current marketplace and existing products, your target customer, and the potential for disruption. Do a deep dive into your marketing analytics.
2. Analyze product demand
Is there enough demand for a new product line that any loss to the existing revenue base will be improved by the combined revenue for both products? Also, will it still provide the ROI you need when you add in production, development, and cannibalization marketing costs?
3. Assess your competition
The goal is to exploit a weakness in a competitor's offering and cannibalize its sales rather than your own.
4. Identify opportunities
This includes potential product features that can distinguish your new product from your competitors and your existing product lines.
5. Create marketing strategies
Based on your assessment, you should be able to create marketing strategies for product positioning to avoid cannibalization.
Cannibalization: Avoid or embrace?
The best way to avoid market cannibalization is to innovate and create products that are complementary to rather than competitive with your products. This can grow your customer base and connect them to your brand in deeper ways.
Sometimes, however, there's no choice but to cannibalize yourself. Products may have a defined life cycle. Innovations may make products obsolete. New entrants to a market can disrupt the status quo. Cannibalization may be the better alternative rather than watching your revenue or market share dwindle.
As Steve Jobs once said, "if you don't cannibalize yourself, someone else will."
We're firm believers in the Golden Rule, which is why editorial opinions are ours alone and have not been previously reviewed, approved, or endorsed by included advertisers. The Ascent does not cover all offers on the market. Editorial content from The Ascent is separate from The Motley Fool editorial content and is created by a different analyst team.
Citigroup is an advertising partner of The Ascent, a Motley Fool company. The Motley Fool has positions in and recommends Apple and Starbucks. The Motley Fool recommends Marriott International and recommends the following options: long January 2023 $115 calls on Marriott International, long March 2023 $120 calls on Apple, short July 2022 $85 calls on Starbucks, and short March 2023 $130 calls on Apple. The Motley Fool has a
disclosure policy
.