4 Tips for Successful Cross-Merchandising
Many or all of the products here are from our partners that pay us a commission. It's how we make money. But our editorial integrity ensures our experts' opinions aren't influenced by compensation. Terms may apply to offers listed on this page.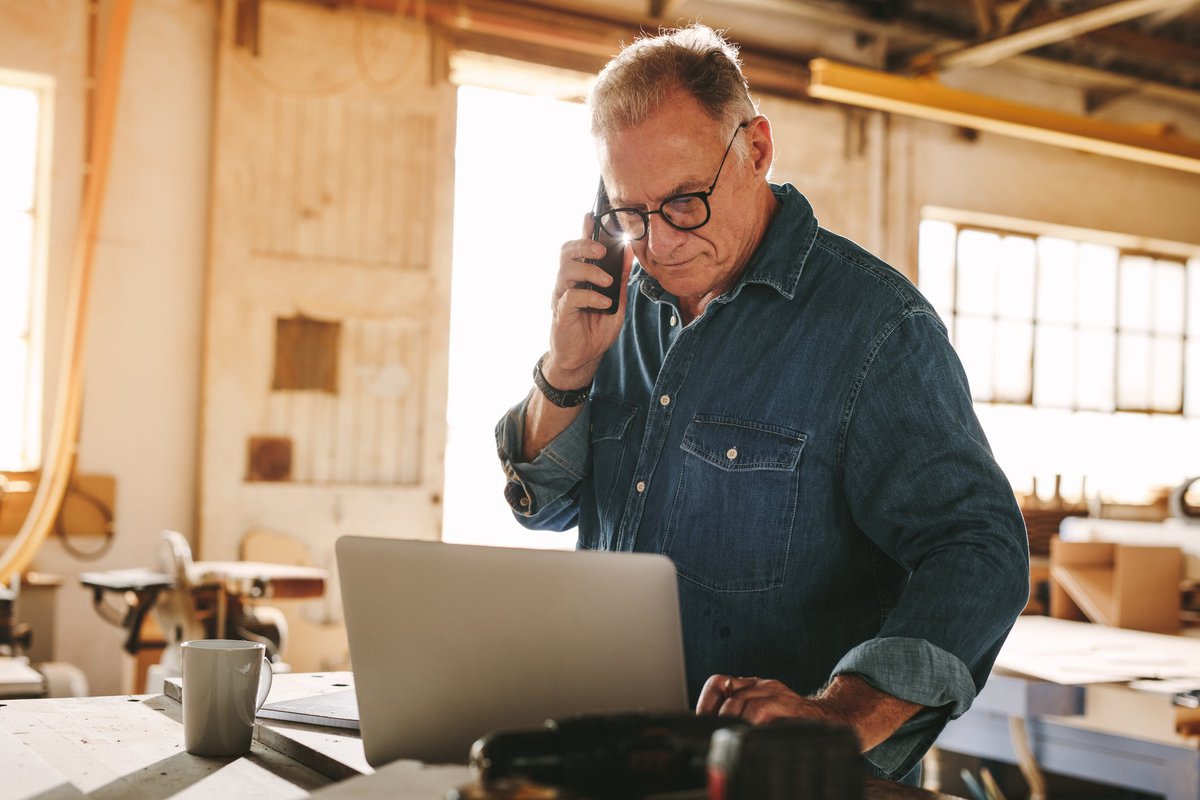 Cross merchandising boosts sales and builds customer loyalty. Learn the benefits and best practices of cross-merchandising strategies in this small business guide.
As a retailer, you're always looking for low-cost ways to boost sales. Cross-merchandising is a tried and tested retail management strategy that helps increase sales using tools you already have at your disposal -- your products.
In this article, we'll look at some examples of cross-merchandising, examine the benefits of this practice, and dive into some best practices to keep in mind when using cross-merchandising as a sales technique.
Overview: What is cross-merchandising?
Cross-merchandising is a retail strategy, commonly used in brick and mortar stores, that attempts to maximize revenue by displaying complementary products together to influence customer purchasing decisions.
Mannequins in clothing stores are a common example of cross-merchandising. Fashion retailers use mannequins to build outfits using clothing and other accessories to highlight how well the products look together.
In grocery stores, retail managers will often place food items alongside other products commonly bought together, such as placing baking pans next to cake mixes. This prompts the customer to consider making a complementary purchase that they didn't know they needed in the first place.
Retailers make cross-merchandising decisions based on several criteria:
Seasonal trends
Demographics of target market
How products can create a theme
Examples of cross-merchandising
Let's consider some cross-merchandising examples that demonstrate how to use the strategy to your business's advantage.
Staged rooms
IKEA is the master of great cross-merchandising practices. Some IKEA showrooms are perfect examples of cross-merchandising. Similar to realtor practices, IKEA stages entire rooms with their products to demonstrate how each item complements the other. Many customers leave the store with the items they need to make near replicas of IKEA's living rooms, bedrooms, and bathrooms.
IKEA also uses point-of-purchase and point-of-sale displays to maximize sales -- who hasn't left IKEA with more tealight candles and decorative vases than they know what to do with?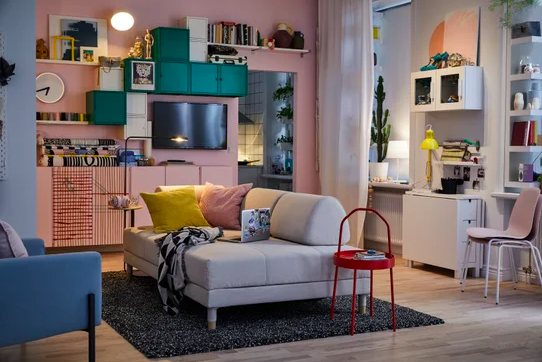 Complementary items
A common theme in cross-merchandising strategies is aligning core products with complementary products. For example, this store's main product is tea; however, the retailer has displayed teapots, mugs, and milk jugs alongside boxes of tea to draw customers' eyes to supplementary items.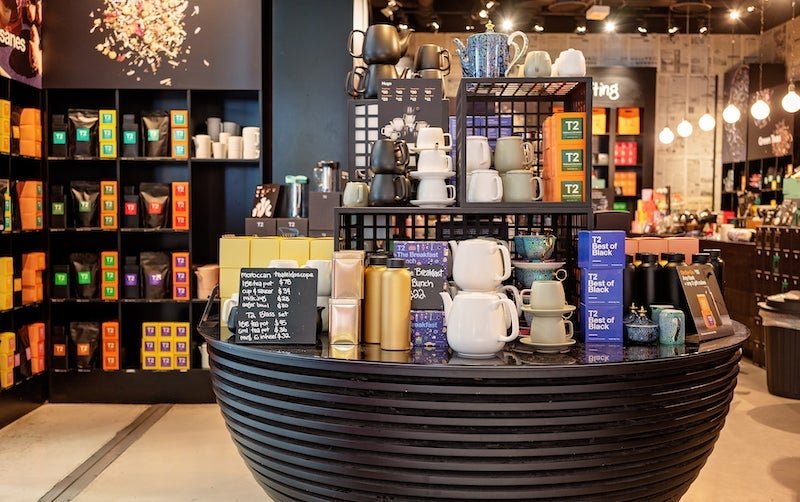 3 benefits of cross-merchandising
Below, we explore the benefits of implementing a cross-merchandising strategy in your store.
1. Encourages impulse purchases
Impulse purchases maximize revenues. Customers often don't know they need an item until they've seen it -- especially when they've seen it next to a product they've already committed to buying, and especially when it's part of a retailer promotion.
For example, placing batteries next to toy displays encourages people to pick up a couple of packets -- just in case that birthday gift needs extra batteries.
I encountered a great example of cross-merchandising when I was hunting for sunscreen last summer. Right next to the sunscreen was a product I'd never come across before -- sunscreen specifically for your scalp. Did I head to the store specifically for scalp sunscreen? No. But I bought it, used it, and will buy it again.
2. Makes purchase decisions easier for the customer
Placing complementary products together in a logical way makes for a smoother, more convenient, and more enjoyable customer experience.
Cross-merchandising doesn't always have to mean placing products from the same category together. Cross-category merchandising involves telling a story -- for example, someone shopping for protein powder could either be on a health kick or committed to fitness. Placing vitamins and workout equipment together on a display with protein powder can benefit the customer by reducing the time searching the store for related products.
3. Increases overall sales
Cross-merchandising is essentially the art of putting great ideas into your customers' minds. Whether they were planning to buy the item but had forgotten, were reminded that they'd run out of a certain product, or were influenced by you to make a purchase they hadn't thought about beforehand, buying more products leads to higher sales.
4 best practices when cross-merchandising
Maybe you're not a born creative, and cross-merchandiser isn't listed on your current resume. We're here to help. Let's have a look at the best practices to remember when exploring cross-merchandising ideas.
1. Use customer and inventory data
Some product placements you make will be based on common sense, but it's important to go one step further and use the data you have at your disposal to create cross-merchandising displays that benefit your customers.
Customer data collected by your point-of-sale system (POS) and your retail management software will reveal unexpected shopping patterns that can influence cross-merchandising decisions.
For example, if you've already created customer profiles within your POS system, you can tie demographics with certain products -- if women in their twenties are the main purchasers of two products in separate categories, you can create a cross-merchandising display that includes both products, and add in other relevant items.
2. Highlight new products
You can easily introduce customers to new products using cross-merchandising by placing these new items next to relevant core products.
This aims to boost sales of your core products while drawing attention to new products.
3. Promote products that aren't doing so well
Merchandising is not just about highlighting your best selling items but making sure your not-so-popular items receive visibility, too. Full shelves will show you which products aren't hitting it out of the park, but you can also check the reports within your retail inventory management tool to help you identify which products need a boost.
For example, if you have a new artisanal mustard in stock that's not selling well, try creating a display that involves the mustard, such as a display including the ingredients needed to create the perfect hot dog.
4. Make it seasonal
Don't miss the opportunity to make the most of the seasons. Whether it's summer, Christmas, Halloween, or Valentine's Day, there's a good chance you can align cross-merchandised products into a promotional display to capture the attention of customers.
Increase sales with cross-merchandising
Cross-merchandising is a simple, low-cost, and effective strategy to help you boost sales and make shopping more convenient for your customers. Take time to experiment with different cross-merchandising displays, and note what works well to help inform future merchandising decisions.
We're firm believers in the Golden Rule, which is why editorial opinions are ours alone and have not been previously reviewed, approved, or endorsed by included advertisers. The Ascent does not cover all offers on the market. Editorial content from The Ascent is separate from The Motley Fool editorial content and is created by a different analyst team.
The Motley Fool has no position in any of the stocks mentioned. The Motley Fool has a
disclosure policy
.