Social Commerce Strategies to Expand Your Business
Many or all of the products here are from our partners that pay us a commission. It's how we make money. But our editorial integrity ensures our experts' opinions aren't influenced by compensation. Terms may apply to offers listed on this page.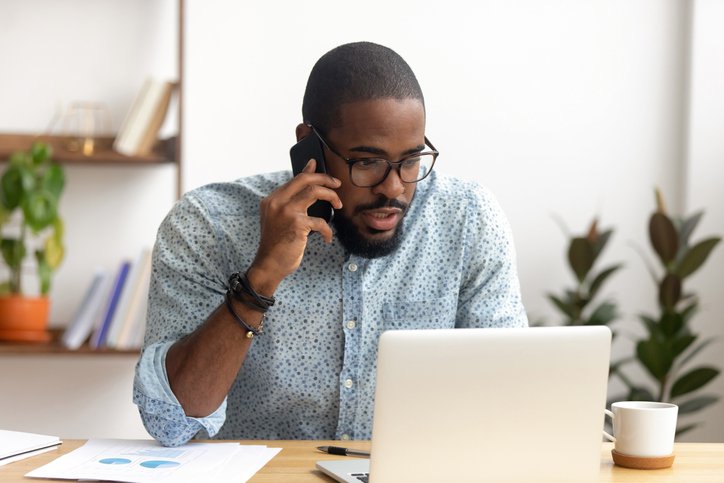 A successful social commerce strategy requires influencers, inspiration, reach, and social proof. The Ascent shows how to boost social sales with the right mix of each.
Whereas the concept of social commerce is said to have been invented by Yahoo, now part of Verizon, back in 2005, online platforms have yet to crack the code for it.
All the big players in the online media sphere are addressing it, resulting in: e-commerce enabled social media or social media extensions to existing e-commerce, rather than social e-commerce.
Social media giants are adding a commerce dimension to better monetize their audience. E-commerce players are adding social mechanisms both to improve conversion rates and to play a larger role in the consideration stage of the user journey.
Overview: What is social commerce?
Social Commerce is e-commerce powered by social interactions, recommendations, and influence, and using the power of social media platforms, such as Facebook, Pinterest, Snapchat, and others for reach and targeting.
For a business owner, social commerce can be a huge opportunity but the platform and the approach that works for a high-priced B2B product with long sales cycles is very different from an efficient approach for a low-priced impulse-buy fashion item.
Social media allows the business owner to showcase their offering to a wide audience and engage with it. Social mechanisms can add a new dimension to the product in the form of reviews, ratings, recommendations, and even inspiration.
But is social media shopping really a natural phenomenon? If only a fraction of social media users are interested in "buy buttons," then maybe it doesn't make sense as a step in the user journey.
Certainly, social media has proven that it has its place in any marketing plan and has the potential to expand a business. Let us look at where social commerce is the most advanced.
What social media platforms support social commerce?
Practically all online platforms have a social commerce strategy. In some cases, the e-commerce functionality of the social media platforms will be tied into social media campaigns whereas, in others, they can be added to your ordinary social media management without having to spend media budget.
A social media audit can show you in which of your existing channels you may have an opportunity to add social shopping. Perhaps you are already active on one of the advanced social commerce platforms: Pinterest, Facebook, Instagram, and Snapchat. Or perhaps you can be a pioneer on a rising platform.
Pinterest
Pinterest is the most advanced social commerce platform. The content on Pinterest is visual and information-rich. Pinboards play an inspirational role for their audience and users are more in a shopping mindset on Pinterest than on other social media platforms.
For a group of U.S. retail brands, research has proven return on ad spend to be double on Pinterest compared to other social media platforms.
Pinterest provides its merchants with "Buyable Pins," "Catalog upload," "Shopping ads," "Retargeting ads," as well as an entire partner program of service providers who can help with e-commerce functionality, product feed, inventory management, and check-out functionality.
Facebook
Facebook is the incarnation of social media for a lot of people and also the strongest and most advertising-enabled social media platform. It is the starting point for social commerce for many.
It provides the highest number of e-commerce referral links to merchants, and while you cannot generate a purchase directly on Facebook, you have the power of a sophisticated targeting machine for advertising, applied to an immense volume of users to drive clicks to an e-commerce fulfillment site.
Facebook is also the shopping backbone for its subsidiary, Instagram, as we will see below.
Instagram
Instagram probably has the most promising positioning in the social commerce space. It is an eminently visual platform like Pinterest, driving inspiration and buying intent on one hand, and on the other, plugging into the strength of the Facebook advertising machine, allowing it to target audiences in an efficient manner.
Instagram has a system of stickers with e-commerce enablement that the user can put in a story or in an image. It has also launched a social commerce feature called Instagram Shopping which is like a storefront for a brand.
It allows users to browse through the brand's products and click a purchase link that redirects to the product page in the e-commerce site. The products can directly integrate into Instagram via a Facebook catalog.
There is also an e-commerce integration with Shopify or BigCommerce, and Instagram has an ambitious plan to become entirely e-commerce enabled so visitors can complete their purchase within the app.
Snapchat
Snapchat has gained a large adoption among younger generations and is eminently visual and entertainment-oriented. It has partnered with Amazon to allow users to "snap" things they like, which can then be bought via Amazon.
It has also launched both a product catalog functionality and shoppable ads showcasing a brand storefront.
Snapchat's current weakness is probably the nature of its audience. The majority of its user base is under 25 and probably doesn't have a lot of buying power.
Other platforms to keep an eye on
Amazon is a leading e-commerce force and already has various social integrations, the main one being the ratings and reviews its users provide.
It also launched a partner program for influencers as well as the Snapchat integration already mentioned. At the Google Marketing Live conference in 2019, it was announced that Google's vision was to provide shopping opportunities everywhere: on Google images, within YouTube videos, and in search results.
Google My Business is also a strong social commerce product for businesses with a physical location. TikTok is also testing social commerce functionality and will have the same type of positioning as Snapchat in the future.
And e-commerce and shopping platforms like Etsy, Shopify, and WooCommerce are all potential players in the space.
Social commerce strategies you can use
Social media is great for inspiration and influence and has taken the role of traditional mass media for many. The reach, the influence, the social proof and the inspiration they offer are the foundations for the social commerce strategies we will now look at:
1. Reach strategy
The ultimate strength of social media is its capability to reach audiences. A reach strategy is one in which social media exposes your product to a wider audience. It involves these three activities:
Building social media following
Optimizing product visibility
Campaigning to boost the reach
How to get the most out of the reach strategy:
In order to maximize reach strategy on all your marketing KPIs, it is essential to start with as large a following as possible, so focus on the network where your following is the highest.
Next, your product or service offer should be visible and linked from your social network profile page at all times, and not simply appear in campaign posts.
For a reach strategy, you will launch marketing campaigns on social media. These can be organic in nature or benefit from the multiplication factor of advertising.
If your offering is attractive and has little competition, the reach strategy is ideal, as it will get the word out to your target audience. In most cases, it will be useful to use social media management software to organize a campaign.
Organic before paid: Create as much reach as you can before spending any money on advertising.
Use conversion tracking: Once you start spending money, make sure all tracking and especially conversion tracking is set up, so that you can track and measure every dollar you invest, and figure out what works for you.
2. Social proofing strategy
A social proofing strategy focuses on a product's conversion rate. In that sense, it is similar to other marketing tactics where the value proposition of the product is addressed.
Where your product documentation will make claims about the value and characteristics of your product, third-party endorsement of this information, for instance in online forums or social media, is a powerful marketing mechanism.
A product recommendation on an e-commerce or social platform is a double win: On one hand, good reviews play positively into online platform algorithms, and on the other hand, they increase a prospects' readiness to buy your product or service, thus improving conversion rate.
How to get the most out of the social proofing strategy:
Social proof is an external endorsement of your offering. It takes the form of reviews, ratings, and recommendations. A recommendation will be more important, or less, depending on your product or service's business sector, but it will always be beneficial.
In a social proofing strategy, you start by mining reviews. Look through existing reviews for your product or service and those of competitors on platforms like Google, Facebook, and Amazon. Next, build more reviews from existing platforms.
This typically requires some form of solicitation, as most users don't automatically leave reviews after a purchase. In some cases, thank you emails or thank you pages and receipts can be used for soliciting ratings.
It will be essential to monitor your social shopping results simultaneously with your focus on reviews in order to optimize overall output.
Don't overdo the solicitation: There is a moment to ask for reviews When it has passed, you need to let go. Over-solicitation can backfire and generate negative reviews.
Review mining: Mining consumer reviews is one of the best ways to understand what counts for them and how you can improve your social fit or even your product itself.
3. The influencer strategy
In recent years, social media influencers have risen to take a mass media role which used to be reserved for television. These creative minds and strong personalities have built massive captive audiences via social media.
The most ambitious social commerce strategy is to leverage these social media influencers. It can be a difficult and expensive strategy to carry out.
One of Kylie Jenner's advantages was that she didn't have to hire expensive influencers, she used her own influence, and that of her Kardashian sisters to launch and promote her products.
You likely don't have that advantage, and if you want to work with influencers, you must find the right ones, and establish a mutually beneficial working relationship.
How to get the most out of the influencer strategy:
In an influencer strategy, you must understand who your audience is and pinpoint your strengths and weaknesses. You need to find an influencer who is a good fit and who can reach and engage the right audience.
There are influencer platforms and agencies in the market, but perhaps the best place to start is in the circles close to you and your offering. Has your offering already been promoted organically by one or more influencers?
An influencer strategy can involve one or many influencers and be a one-shot or a long-term relationship. Be sure to evaluate what advantages you will have in each case and define objectives for the contract.
Win hearts: Everybody is an influencer for someone. Sometimes the impression you make on one single person can have an important and much wider impact. Focus on winning hearts rather than impressions.
Micro-influencers: Major influencers represent major risk where micro-influencers (influencers with a limited following) represent minor risk. Learn with micro-influencers before taking a major risk.
4. Inspirational strategy
If you are not convinced that social media will be the place people buy your product, you may prefer the inspirational strategy. You can influence users by using social media to inspire, showcase, tell a story about your offering
Pinterest, Instagram, Snapchat, and TikTok are great places for visual impact, and video is the best format for inspiration. And video can be used successfully on other platforms like YouTube and Facebook as well.
How to get the most out of the inspirational strategy:
Create your social media content calendar with inspiration as the guiding theme, and video as your preferred format. Make sure you have a clear view of the user journey from your content, all the way through to the purchase, so that your marketing analytics can track the outcome of the strategy.
Video is expensive, but: Nothing inspires like video. Video can be very expensive if you build storyboards, use actors, and use professional equipment. But stories can be created on a smartphone and be more authentic and a lot less expensive.
Post natively: It's possible to upload video once to YouTube and share on other social platforms. But you'll achieve better results by uploading a video natively to each social platform.
Get social proof, inspire and reach your audience via ads or influencers
Making social media and commerce walk hand-in-hand is a challenge for most online platforms and also for most users. Working with influencers and selling directly on a social media platform are attractive approaches, but other approaches may prove more effective for your brand.
A successful social commerce strategy can be focused on third-party endorsements, on reaching beyond your influence circles, and on inspiration.
Tracking social media impact all the way through to sales can sometimes be challenging, but with these strategies, you can never really go wrong because they reinforce your online presence.
We're firm believers in the Golden Rule, which is why editorial opinions are ours alone and have not been previously reviewed, approved, or endorsed by included advertisers. The Ascent does not cover all offers on the market. Editorial content from The Ascent is separate from The Motley Fool editorial content and is created by a different analyst team.
John Mackey, CEO of Whole Foods Market, an Amazon subsidiary, is a member of The Motley Fool's board of directors. Randi Zuckerberg, a former director of market development and spokeswoman for Facebook and sister to Meta Platforms CEO Mark Zuckerberg, is a member of The Motley Fool's board of directors. Suzanne Frey, an executive at Alphabet, is a member of The Motley Fool's board of directors. The Motley Fool has positions in and recommends Alphabet (A shares), Alphabet (C shares), Amazon, Etsy, and Meta Platforms, Inc. The Motley Fool has a
disclosure policy
.