How to Utilize Social Listening Within Your Small Business
Many or all of the products here are from our partners that pay us a commission. It's how we make money. But our editorial integrity ensures our experts' opinions aren't influenced by compensation. Terms may apply to offers listed on this page.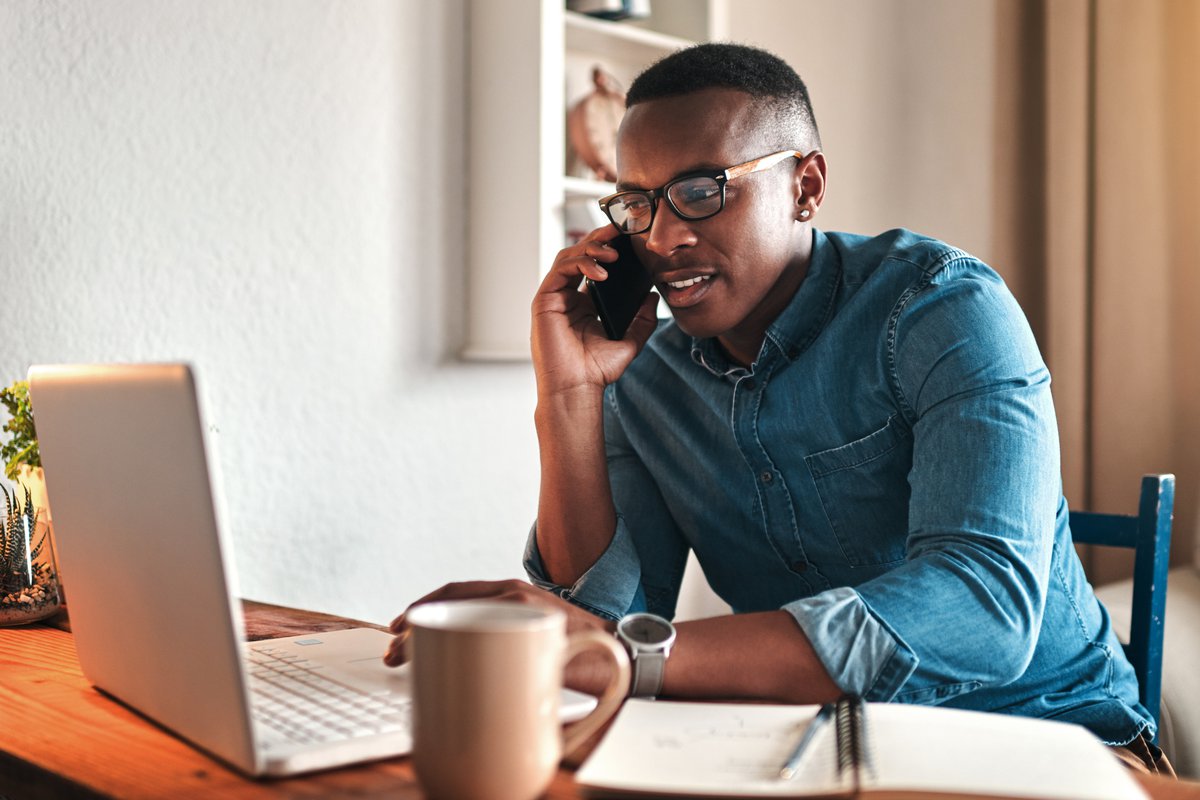 Social listening provides real-time feedback from your audience. Find out how you can use this highly powerful tool.
It is difficult to improve without reliable, honest feedback.
Businesses have always known this, of course. Over the past century, they have invested heavily in customer surveys, customer service, and focus groups.
These are effective ways to gather feedback, but they can be expensive and are inevitably limited in scope.
As Jeff Bezos so famously said, "Your brand is what people say about you when you're not in the room." If that is true, then social listening can let you in on the secret. Essentially, social media can act as the world's largest focus group.
That intelligence is invaluable to companies of all sizes. The insights you can gather from social media in the workplace can feed directly into your marketing plan and even your product development roadmap.
Below, we cover everything you need to know about this accessible, rewarding practice.
Overview: What is social listening?
Social listening is the process of collecting information from social media about a brand, topic, or event. It allows you to monitor and analyze conversations, then apply this new knowledge to your strategy.
In particular, social listening uses Natural Language Processing to identify common themes among social media posts and cluster these into useful reports. This process can identify positive and negative sentiment in relation to a business, which can directly influence customer service efforts.
Social listening is one of the most popular social media marketing tactics today, as it provides a real-time view of what customers are saying about a brand online.
'Social listening' is often used interchangeably with 'social media monitoring', but they do differ in subtle, significant ways.
Social listening focuses not only on gathering data, but also on using this information to inform marketing kpis and campaigns.
It aims to go beneath the surface of social media conversations to identify deeper consumer preferences and tastes.
This data can be incorporated into a marketing analytics dashboard to put these insights at your fingertips every day.
For its part, social media monitoring focuses on tracking what is being said about a brand or product online, with less emphasis on the ensuing actions a brand might take.
With social listening, the emphasis is always on turning insights into actions.
Benefits of social listening
There are some very persuasive benefits to social listening as part of a social media marketing campaign.
1. Trend discovery
Imagine you are planning to launch a new soda, but you aren't quite sure which flavors to choose. It would be very helpful to know which flavors are currently trending within your target audience groups.
Moreover, it would be interesting to know which flavors look likely to peak in demand within the next year.
That knowledge would inform your product development and also help you decide when and where to launch each product.
Social listening reports can provide this information.
There are other important uses of social listening, including its ability to alert users to emerging trends and increased competitor activity. As a result, you can add these alerts to your social media content calendar, to empower team members to amend their posts.
It's not a replacement for a sound strategy, but social listening can certainly act as a valuable strategic aid.
2. Customer service issue identification
The nature of modern networks is that anyone can share their thoughts instantly, with a large group of people.
That's fantastic, if your customers are happy. It can be devastating if they're not.
Through social listening, you can see how people are talking about your brand, whether it is positive or negative.
You, and your customer service team, can join the conversation with happy customers to increase their affinity for the brand further. Furthermore, you can use these interactions to attract new customers.
Significantly, you can also nip any issues in the bud with dissatisfied customers and show them that you take their opinions seriously.
Social listening is always about staying up to date with the present, but this should also feed into predictions for the future.
If there are common triggers that tend to lead to customer dissatisfaction down the line, you can work to address these preemptively, based on what you have learned from past customers. You can set up a report to alert you of these red flags, before they become a more serious problem.
If you are feeling crafty, you can also monitor your competitors' brand names to identify their dissatisfied customers. A timely intervention could persuade them to become your customers instead.
3. Competitive advantage
If everyone has access to the same technology and the same information, how do we derive a competitive advantage?
This is an increasingly pressing question today, as every business can access cost-effective marketing tools.
The same reservations apply to the practice of social listening. Any company can set up a report to monitor for new trends in their industry, which can level the playing field for everyone.
In truth, social listening can be the source of a sizable competitive advantage, for those who make it a central tenet of their strategy. The crucial point here is to set up reports that allow for accurate data collection, then use this information to take action quickly.
By incorporating social listening data into reports for multiple teams within the organization, you can democratize the use of this information. Rather than existing in isolation, social listening data can then have a real effect on the company's strategy.
Everyone might have the same information at their disposal, but you can gain a competitive advantage by turning it into knowledge.
Social listening strategies your small business should try
You can apply social listening in a variety of practical situations for your business.
Strategy #1: Brand monitoring
This is one of the fundamental strategies in social listening, as it allows you to set up your own, giant, ongoing focus group on social media.
Tips for brand monitoring:
You should bear a couple of important tips in mind when setting up your brand monitoring reports.
Add positive and negative terms to your report setup: Along with tracking your brand name, you should also track your brand name with some typical positive and negative terms. For example, adding "does not" will flag up occasions when a customer feels your company falls short.
Set up rules: You can automate the reposting of positive customer reviews, if they meet your set criteria. Conversely, you can create a rule to assign a team member to any negative reviews based on the content of customer social media posts.
Strategy #2: Campaign measurement
The residual effects of a marketing campaign are commonly seen on social media. Customers take to social networks to discuss their experiences with brands and their advertisements.
If you have recently launched a marketing campaign, however big or small, it is likely that people will share their thoughts online. This is particularly important for event marketing, as visitors will converse on social networks before, during, and after the event.
Tips for campaign measurement:
Setting up campaign measurement through social listening can help you go beyond the immediate results in your performance dashboard, to understand what your audience really thought of your strategy.
Set goals: It is tempting to use social listening as an open-ended source of information, but this often leads to confusion. Instead, define what you would like to know about your marketing campaigns and set up reports that will help you understand if these goals have been met.
Track competitor campaigns: You can learn a lot about what does or doesn't work for your rivals, and you should be able to turn this insight to your company's advantage.
Strategy #3: Find influencers
Social listening can help you identify popular voices in your industry. You can then work with these influencers to help spread the word about your company, if they are fans of your products or services.
Tips for finding influencers:
Finding and working with influencers can be tricky, so try to keep the following tips in mind.
Track new influencers: Everyone can think of a few influencers in their industry, but these are likely to be the most expensive people to work with. Instead, look for emerging influencers with a lower overall follower count and a high level of engagement from their audience.
Identify mutual benefits: When working with influencers, you need to think of how the partnership will benefit them. You could even share insights from your social listening to help your new partners plan their social media content calendar, for example.
Strategy #4: Tracking trends
We live in an age of constant information, but the challenge is to process and harness it for a positive cause. Social listening adds structure to trend analysis and keeps you up to speed with the news you need to know.
Tips for tracking trends:
To track industry trends on social media, you should apply the following tips.
Track topics and hashtags: This will cover the bases and ensure that your reports are not limited by the exact hashtags you have defined.
Use data from other marketing channels: For example, you could take your most important keywords from search marketing and set up reports to monitor these terms on social media.
Strategy #5: Audience insights
On social media, it is vital to understand how your audience prefers to communicate. The core purpose of a social network is to facilitate sharing and conversations, but your company will be left out if you do not know how to make these connections.
With social listening, you can monitor the language people use when discussing your industry and see the types of content they engage with most.
This means that when you choose to start or join conversations, you can do so in an approachable and authentic way. Too many brands fall foul of this consideration by imposing their own corporate style, rather than going with the audience's preferences.
Tips for audience insights:
You can truly understand your audience on social media by following these tips.
Incorporate a sense check: Before diving in and communicating based on your social listening reports, discuss the findings with your team. Not every linguistic trend will be appropriate for a brand, so think about whether the audience's tone is right for your company.
Test your messaging: Don't be afraid to send out two versions of the same message to different segments of your audience. This will ensure that you are constantly learning and improving your engagement rates.
The best social media management software for social listening
The following technologies will help your business tap into the power of social listening.
1. Sprout Social
Sprout Social came out on top in our review of the best social media management software and it tops the table for social listening, too.
It contains a wide range of useful templates that will help you track events, topics, and emerging trends in your industry. Sprout Social is also highly intuitive and customizable, so you can set up alerts for pretty much anything you would like to track.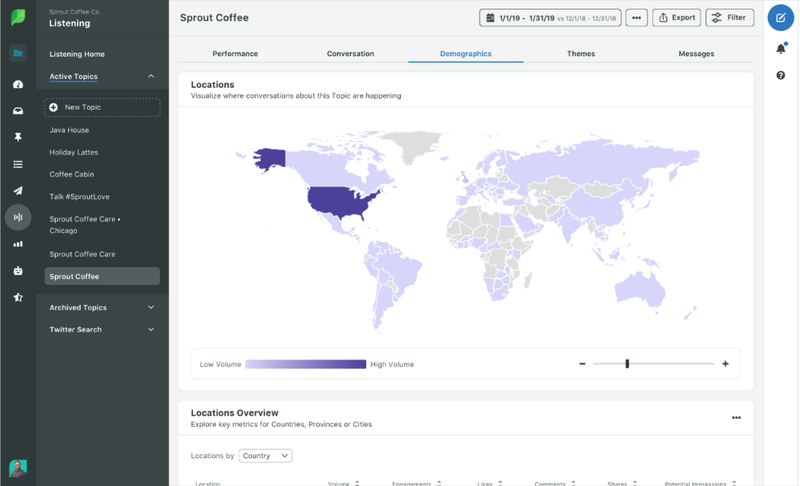 2. Hootsuite
Hootsuite is a very effective social listening platform.
It offers the ability to monitor conversations, keywords, and brand mentions, then respond to these directly from the Hootsuite streams interface.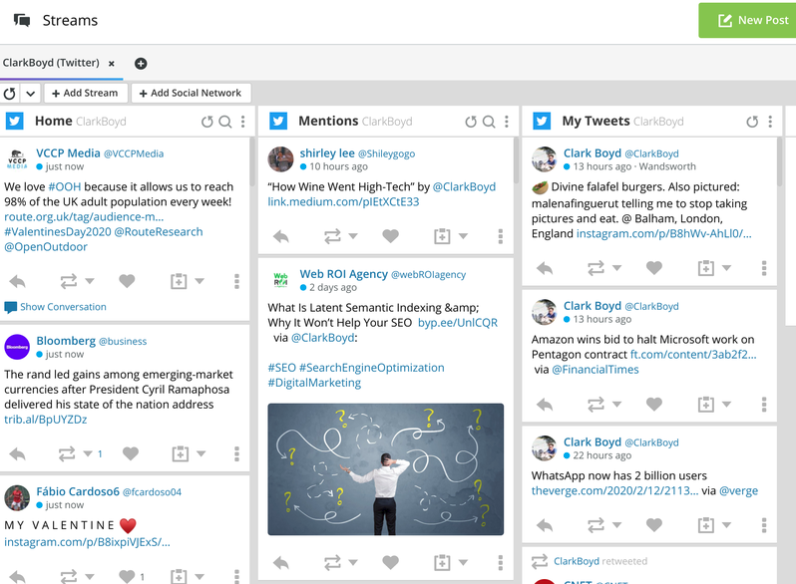 3. Buffer
Buffer provides some helpful social media listening tools within its new Buffer Reply product. You can set up tracking across a range of channels and then respond within the social inbox tool. Much like Hootsuite, Buffer's social listening capabilities are very practical, but lack some of the advanced features you will find on Sprout Social.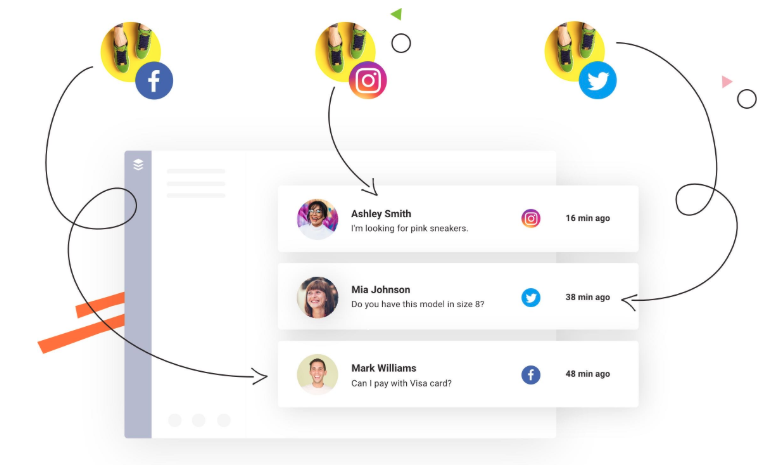 Your giant, online focus group
Social listening is now established as a cornerstone of digital marketing strategy. The insights it provides go beyond social media, providing input for everything from customer service to new product development.
Your customers are talking about your industry every day and they can inform your next strategy, if you know how to listen. These tools put that powerful capability at your fingertips.
We're firm believers in the Golden Rule, which is why editorial opinions are ours alone and have not been previously reviewed, approved, or endorsed by included advertisers. The Ascent does not cover all offers on the market. Editorial content from The Ascent is separate from The Motley Fool editorial content and is created by a different analyst team.
Discover Financial Services is an advertising partner of The Ascent, a Motley Fool company. The Motley Fool recommends Discover Financial Services and Intuit. The Motley Fool has a
disclosure policy
.