A Complete Overview of Social Media Advertising for Small Business
by Anders Hjorth | Updated Aug. 5, 2022 - First published on May 18, 2022
Many or all of the products here are from our partners that pay us a commission. It's how we make money. But our editorial integrity ensures our experts' opinions aren't influenced by compensation. Terms may apply to offers listed on this page.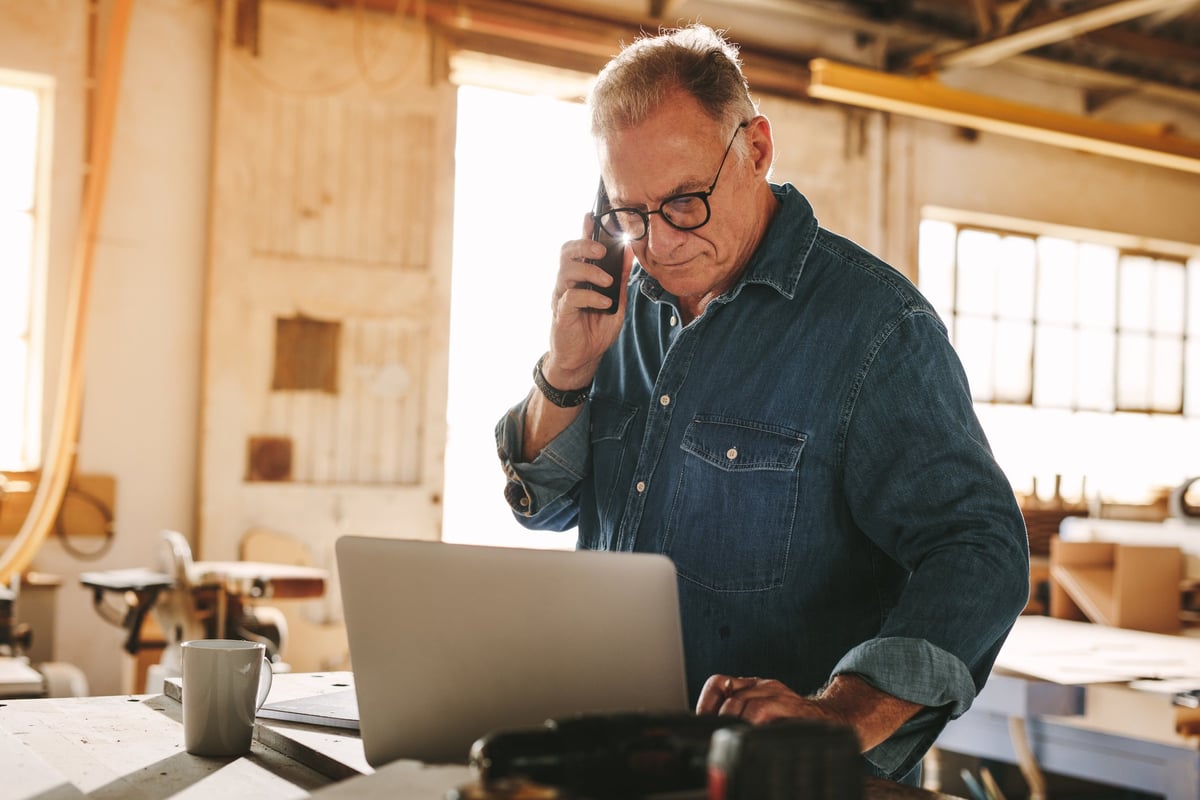 Social media advertising allows businesses to reach users during their prime time and in pleasant, entertaining and engaging ways. Find out which platform suits your needs.
Social media has become a mass media, but a personalized one. Remember that scene from the film Minority Report where Tom Cruise walks through a shopping mall and the interactive ad displays address him as a different person, because they scanned his new eyes and took him for someone else?
Social advertising is moving in that direction: No user experience is ever identical to another on social media.
Each screen a user sees comprises numerous elements, that are all optimized by algorithms, which in turn feed on data the user has declared, and on behavior the social network has detected. Some of these elements are advertising. Personalized to the user's profile, and designed to be a part of the experience.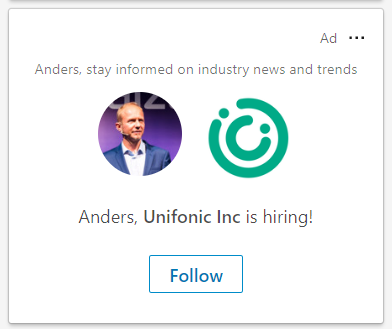 Overview: What is social advertising?
Social media provides a useful and entertaining experience to its members for free. In return, social media platforms monetize user data by providing powerful digital advertising solutions to advertisers.
Advertising through social media takes the form of banners, posts or videos. Social media ads, many very creative, blend in with the context and appeal to the user.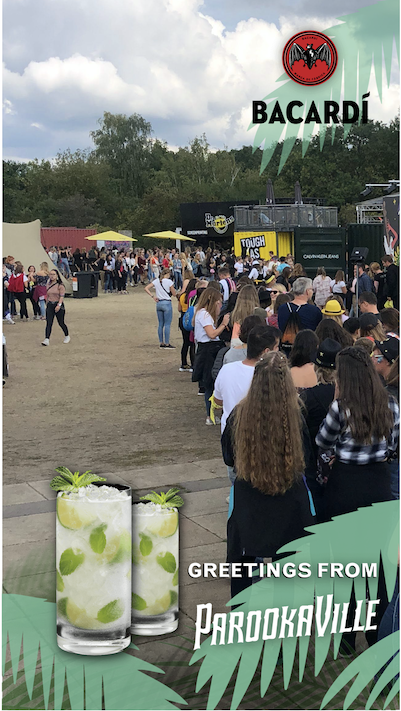 Benefits of advertising on social media
One of the great benefits social media provides to businesses is the establishment of a direct relationship between you and the user. Advertising through social media creates, extends and activates these relationships. Let's look at social advertising benefits for businesses.
1. Audiences can be precisely targeted
Users enter their data into social platforms: names, photos, job titles, location, marital status, friends, and much more. Social platforms monitor behavior and interest.
This data enables advertisers to reach the right audience and create targeted ads for it. If an advertiser has a well-defined target market, they can deliver it via social media advertising. Advertisers no longer target media channels, they target audiences via media platforms.
2. Social ads address "awareness"
The "hierarchy of effects" model, often used in marketing and advertising to describe the mental stages a user moves through before purchasing a product, contains three stages:
Cognitive (awareness and knowledge)
Affective (liking and preference)
Conative (conviction and purchase)
Social media advertising is good at addressing the cognitive and affective stages. This makes advertising on social media complementary to direct mail, search marketing, or retail media, which have their strengths at the conative stage.
3. Everything is measurable
Every social media ad impression leaves a digital trace. Every click can be tracked. User characteristics and user behavior can be related to each instance of advertising within a social platform.
So much data exists that it becomes challenging to figure out what is significant and what isn't. Once advertisers choose the right social media metrics, however, this data will be easy to track and optimize via the social platforms.
4. Social advertising is scalable
Social media advertising costs for a campaign can start as low as $10, and the advertiser has control over timespan, targeting and creative. It can also cost $10 million and cover the globe. Between the two, advertisers have ample room to test, learn and adjust.
Marketers, mainly using social media advertising to boost and enhance their content strategy, can monitor and manage it directly through their favorite social media management tool.
5. Social ads can trigger actions
Whereas social media advertising is often used for building awareness, it can also trigger actions. It generates likes and follows, and can also generate clicks to your website and create leads for your sales and marketing teams.
There is even a rising social commerce trend, where social media advertising feeds directly into the conative stage: users can buy products directly on social media.
The 5 best social media platforms to advertise your small business
The Facebook Ads platform is dedicated to social media advertising, and the Google Ads platform also spans other forms of digital advertising. We will focus on the social media advertising aspects of seven digital advertising platforms.
Platform 1: Facebook Ads: Facebook, Instagram, WhatsApp, Messenger
Facebook controls the most powerful advertising platform in the world, as it combines Facebook, Instagram, WhatsApp, and Messenger together on the same infrastructure.
Most advertisers, however, will consider Facebook and Instagram to be two advertising platforms, and WhatsApp and Messenger to be additional features.
Characteristics of the Facebook ads platform:
Massive reach
Very powerful targeting
Innovative and adaptive ad formats
Machine learning used to improve performance
Most controversial use of user data
Facebook Ads by, itself, is probably the strongest social ads platform and is now also the backbone for advertising on Instagram. Depending on your campaign objective, the platform can activate one or more of its advertising channels.
Platform 2: LinkedIn Ads
The LinkedIn advertising platform stands out for its strong business focus. It's increasingly integrating with the Microsoft Advertising platform and has access to a powerful technological backbone in its mother company, Microsoft.
Characteristics of LinkedIn Ads:
Clear business focus
Strong targeting of professional audiences
Maturing platform
Reputation for high cost
Platform 3: Twitter Ads
The Twitter advertising platform is not as powerful as the two above platforms, but a Twitter marketing strategy can serve as a great add-on for other social networks. The quality of its user data is not as good as the other platforms, but it is strong on topical and thematic targeting and for events.
Characteristics of the Twitter ad platform:
Lower volumes
Strong topical targeting
Specific communities and events
Reputation for low costs
Complementary to business activity on Twitter
Platform 4: Google Ads: YouTube and Google My Business
Google never created its own social network despite the efforts put into Google Plus and other initiatives. However, many consider YouTube to be a social media platform and the more recent Google My Business platform also has some social media resemblance.
Characteristics of the social media dimension of Google Ads (YouTube and Google My Business):
Massive video reach on YouTube
Low cost per view on YouTube and innovative ad formats
Strong integration with the Google advertising technology stack
Effective social-local advertising on Google My Business
Emerging platforms: Pinterest, TikTok, Snapchat
The social media landscape is constantly changing. Recently the video-driven social media platform TikTok has entered the scene in a significant way. Its closest competitor, Snapchat, had experienced spectacular growth.
The emergence of new players like TikTok and Snapchat makes it hard for existing players like Pinterest or Twitter to keep growing because they are all fighting for the attention (and dollars) of the same audience.
Emerging social advertising platforms:
Pinterest: The creator of pin boards where users can gather images from around the web thematically and share with others, is still going strong. It's finding itself a positioning on social commerce, as it has the power to inspire users for their purchases. If the platform can generate sales and connect to its advertising, it has strong arguments for attracting more advertisement.
TikTok is reaching a young audience massively and strongly influences this group. Its recent advertising offering is creative, including formats like stickers, filters, and overlays.
Snapchat has also seduced a large young audience which can be difficult for advertisers to reach. Its creative, innovative, and fun use of digital media shines through in its advertising formats.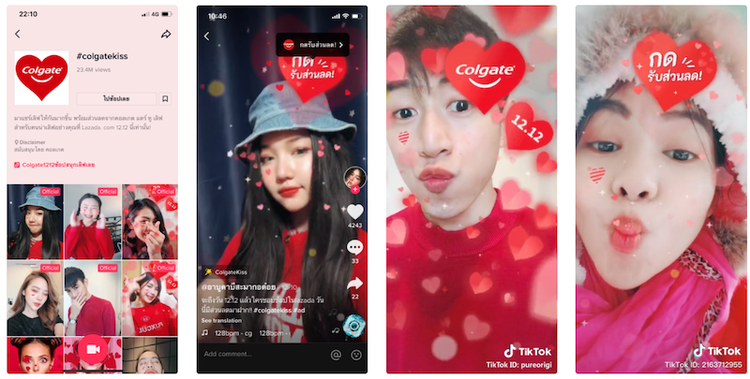 Social ads are a world of opportunity
Social media advertising is a mass media that can entertain, influence and seduce its audiences. Social media platforms provide powerful targeting capabilities and innovative ad formats.
Advertisers can start small and scale infinitely, but need to be very clear about their objectives, to reap the benefits of social ads. Finding the right social network and reaching the right audience can be challenging, but the opportunity is huge and the benefits can be significant.
Expert-picked business credit cards with rich rewards and perks
Cash back, travel rewards, 0% intro APR financing: all of these can be great credit card perks for business owners. But how do you find the right business credit card for you? There are tons of offers on the market today, and sifting through them to find the right one can be a big hassle. So we've done the hard work for you.
Get started with one of our top business credit card picks of 2022 today.
We're firm believers in the Golden Rule, which is why editorial opinions are ours alone and have not been previously reviewed, approved, or endorsed by included advertisers. The Ascent does not cover all offers on the market. Editorial content from The Ascent is separate from The Motley Fool editorial content and is created by a different analyst team.
Suzanne Frey, an executive at Alphabet, is a member of The Motley Fool's board of directors. The Motley Fool has positions in and recommends Alphabet (A shares), Alphabet (C shares), Microsoft, and Target. The Motley Fool has a
disclosure policy
.