A Guide to the Successful Use of Social Media in the Workplace
Many or all of the products here are from our partners that pay us a commission. It's how we make money. But our editorial integrity ensures our experts' opinions aren't influenced by compensation. Terms may apply to offers listed on this page.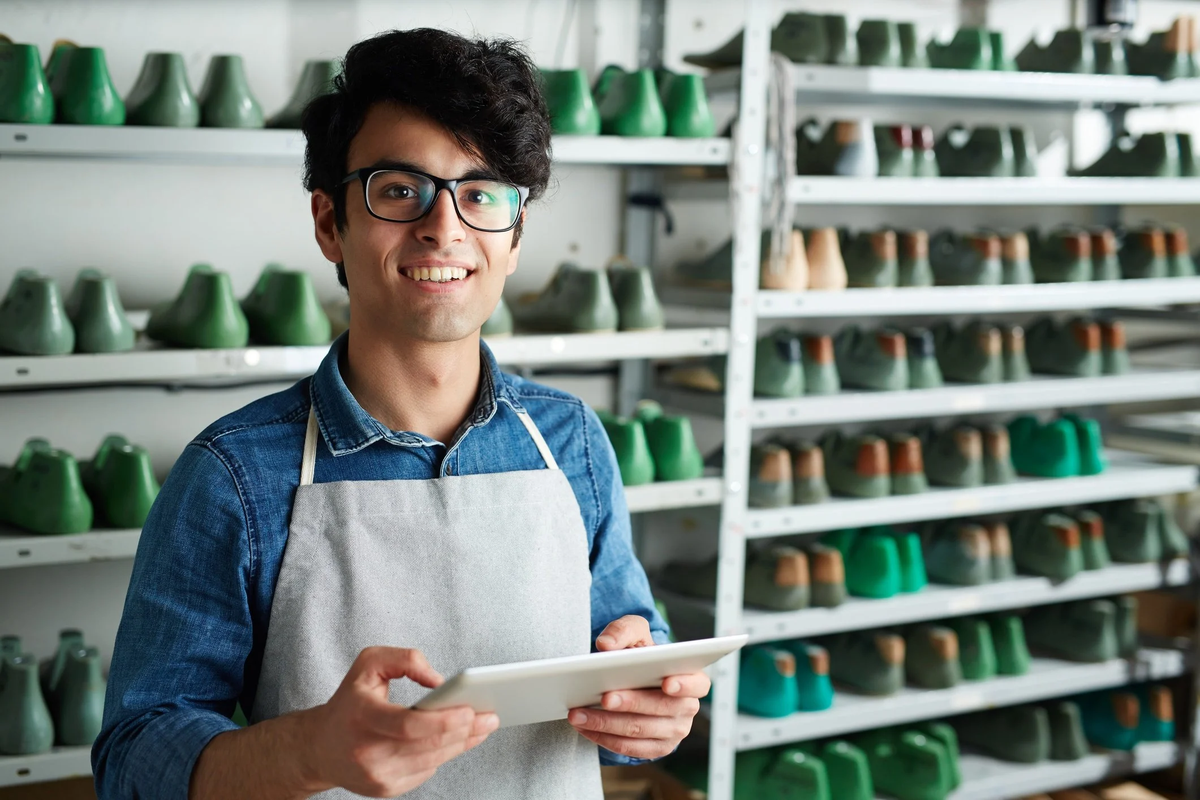 If channeled correctly, social media can benefit individual employees and the organization. There are challenges to navigate, however, to create an effective workplace strategy for social media use.
The use of social media in the workplace seems paradoxical.
After all, social networks are for communicating with friends and planning fun events, right? That hardly seems in line with the purpose of a serious workplace.
Employees know they are at work to, well, work.
And yet, social media is interwoven with every aspect of modern life.
Statista reports that the average person spent 144 minutes per day on social networking sites in 2019, a number that has increased steadily every year since 2012.
That includes the workplace, of course. During the day, many people continue their private conversations on messaging apps and scroll through their news feeds to keep up with their friends' latest posts.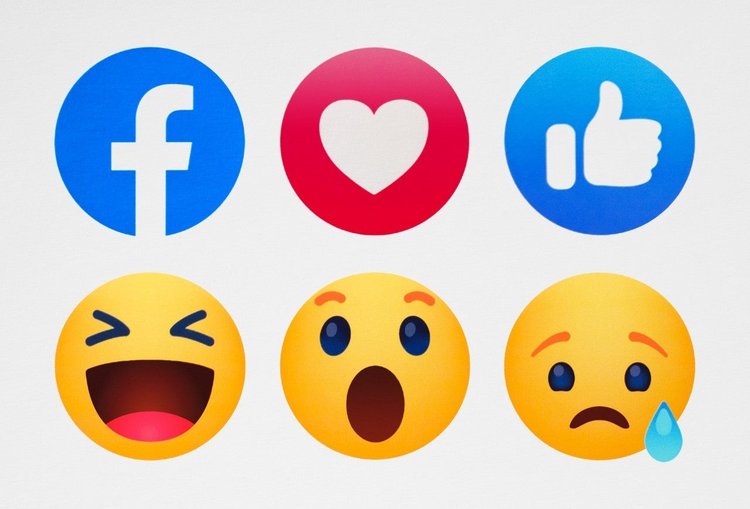 There is more to social media than mindless scrolling, however.
Today, social media spans everything from professional networking site LinkedIn, through to the ubiquitous Facebook family of apps, and newcomers such as the video-sharing app, TikTok.
As such, the notion of social media in the workplace is more nuanced than it appears. If channeled correctly, it can be a positive for individual employees and the company as a whole.
There are important pitfalls to avoid along the way and a coherent strategy is a must, but businesses can navigate these challenges to use social media as a positive force.
If nothing else, your employees will be on social media during the day anyway, so it is better to tackle this reality head on than to ignore it.
Below, we take a deeper look at how you can use this digital toolkit to your advantage.
Advantages to social media in the workplace
Businesses that encourage and guide social media use in the workplace can avail of a number of benefits. These relate to everything from employee satisfaction, through to new business generation and recruitment.
1. Employee engagement
The Pew Research Center finds that the most common reason people use social media in the office is to take a mental break from their work. Taking regular breaks can increase overall productivity, so social media use can be a simple outlet for brief periods of respite.
Moreover, while they are on social media, your team will encounter new ideas that can aid their professional development and creativity. They will also feel trusted, as adults, to make proper use of this time, in the knowledge that they are still on the clock.
Of course, there are many different ways to use social media. The Pew Research Center also found that 20% of workers have used social media to help them work through a challenge at work. Therefore, social media is not just a place to while away the hours until it is time to go home.
As a business, you can use social media to celebrate your employees' achievements, too. This makes people feel appreciated, which will increase their affinity for the organization.
Draconian measures to prevent private use of social media in the workplace may have a positive short-term effect on productivity, but they will harm employee retention in the long run.
It is much better to provide guidance and allow people to make their own decisions.
2. Company branding
Businesses should encourage staff to share updates from within the company as part of a marketing campaign. It is important to show the human side of a corporation, and your employees are in the perfect position to help you do so.
This could mean HR managers using social tools to share updates on LinkedIn, or it could be team members sharing each other's success on Facebook.
This works best when it is spontaneous, but you can also create a social media content calendar to add some structure to proceedings.
Social media can also help you hit your marketing KPIs, as it is a highly effective tool for attracting new business and new recruits. It even aids event marketing efforts, by showcasing the company culture and generating interest in your upcoming occasion.
The authenticity that employees can bring will set you apart from the banal messaging so many companies choose.
If you know how to brand yourself and you empower your social media teams to publish content, your business will reap the rewards.
3. Better communication
Harvard Business Review finds that 82% of employees believe social media improves work relationships. Left to their own devices, your teams will connect and communicate on social networks, both inside and outside the office.
You can work with this by creating groups on social networks to facilitate communication across teams and offices.
The email-based communications so many companies rely on can be cumbersome, but social media enables instant interaction. Moreover, social media can provide some visibility into employee issues before they escalate, so you can address these concerns preemptively.
Problems with social media in the workplace
Inevitably, social media in the workplace can create headaches. After all, social media is a blank canvas upon which we paint the human story, for better and for worse.
Companies should be aware of the following challenges before implementing a social media strategy for their business.
1. Decreased productivity
The assumption that social media decreases employee productivity is based more on gut feeling than hard evidence.
Nonetheless, there are instances when employees will take advantage of a lenient approach and spend too long on personal concerns during the working day.
There is a careful balance to be struck here, as the focus must remain on professional tasks, with personal breaks used to reinvigorate the mind. Spending too long perusing social media will lead to distractions and a lack of concentration.
It is for this reason that so many companies ban social media use on their network altogether. Responsible employees will take the luxury of personal time at work as it is intended, rather than as something to maximize.
2. Communication with other employers
While permitting social media in the workplace can have a positive effect on employee satisfaction, it can also put employees in direct contact with other organizations.
To further their own careers and develop new skills, your team will follow people from rival companies. Social media platforms are built on networking, after all.
A study for Harvard Business Review surveyed 277 people about their social media use. It found those who used social media at work were more likely to move companies than those who used social media in their private time only.
There is no inevitability about this, and happy workers will have little reason to seek employment elsewhere. However, businesses should be aware of the risks social media can pose to employee retention.
How you can use social media to benefit your workplace
Bearing in mind how vast the social media world is, businesses must take purposeful steps to ensure that they create some order.
Select a platform
It is advisable to keep a company's online communications within as few channels as possible. Otherwise, the whole enterprise becomes unwieldy and you lose sight of how well your employees are working together.
There are some excellent social media management software options out there for larger businesses, such as Workplace by Facebook and Slack.
Within both of these platforms, you can create your own workplace network that enables quick communication between teams and groups that foster a sense of community.

For smaller businesses, it's still a good idea to add some structure to your company's use of social media, by recommending a communications channel and inviting people to join groups.
Best practices for selecting a platform:
There are some key points to bear in mind when selecting a social media platform.
Set out your expectations: It is vital to know what you want a workplace social network to help you achieve. The more time you spend figuring this out, the more successful the vendor relationship will be.
Assess security features: Make sure your customers' data is safe, should you plan to share documents through a social network.
Develop a clear policy
The line between personal and professional social media use is porous, at best. If you plan to permit personal use of social media within the office, you should make clear what this means for your organization. Otherwise, it will be left up to each individual's interpretation.
This should be documented and shared with all employees, so they are accountable for their own online behavior.
Best practices for developing a clear policy:
To create your social media policy, you should bear the following points in mind.
Define private and business use: Put in succinct terms what each of these means for your company and communicate the contexts in which you expect each type of behavior.
Use clear examples and scenarios: Make your concepts concrete by providing real-life scenarios with suggested courses of action.
Share a messaging approach
If your team members are going to represent your company on social media, what image would you like them to project?
Of course, this should be a natural by-product of your company culture. If you create the right working environment, your team will simply reflect this in their social media posts.
Equally, an overly stringent policy will stymie the spontaneity that social media audiences crave. People can usually spot pushy marketing tactics from a distance.
With those points in mind, it is still worth documenting and sharing the company's values and objectives with all team members. After all, professional use of social media should contribute to the company's goals, even in an indirect manner.
Best practices for sharing a messaging approach:
There is a subtle art to communicating a company's vision. You should follow these tips to help guide your approach.
Keep it brief: You want to share some pithy points that will help guide your team, not bore them with a totemic list of corporate slogans.
Leave out the orders: Appeal to the good sense and professionalism of your colleagues. Giving orders will only have a counterproductive effect on how they speak about the company online.
Create a communications framework
Employees act as ambassadors for the company when they communicate in a professional context. That has many benefits, but can bring its own challenges too.
For example, what happens if they receive negative feedback on a post that could damage the company's reputation?
What if a new business prospect contacts a team member directly? Should they respond, or pass the message on to a colleague?
This will differ based on the individual's role, so it requires careful planning and communication. You cannot account for every eventuality, but you should create general guidelines for common outcomes.
You can incorporate this within your marketing plan, by sharing scenarios in which new business opportunities arise on social media, and detailing how your team should respond.
Best practices for creating a communications framework:
If you want to take full advantage of social media for your business, the following tips will help in crafting a successful communications framework.
Involve your team in planning: This framework should not be an idle object that is passed from person to person. It should be dynamic and your team should have direct input on how it functions in practice.
Develop contingency plans: Anything can happen online, so you can't prepare meticulous plans for all possibilities. Should your first approach fall short, make clear what team members should do next. Don't leave people feeling stranded in an emergency situation.
Training
The social media world is always changing, as are the copyright and data laws that govern how we communicate. If staff are not aware of these laws, they can easily make a costly mistake by sharing sensitive information. Moreover, they can cause damage to the organization's reputation in the process.
If team members are to have this responsibility, ensure they are equipped to manage it appropriately. That all begins with social media training.
Best practices for social media training:
Social media training is a worthy investment, when you consider the cost of any potential transgressions.
Find a trainer with experience in your field: Depending on your industry, the points to take into account for social media use may differ. Seek out a trainer that can convey the relevant considerations to your team.
Run sessions on an ongoing basis: As new laws are put into action, keep your team up to speed. This doesn't mean taking everyone away from the office for long periods. It can be a short session that communicates important information.
Is it worth permitting social media in the workplace?
The challenges of introducing social media in the workplace may make it seem like it's not worth the effort, but the benefits will show clearly in your marketing analytics dashboard.
Permitting some personal use of social media at work can have a positive impact on employee engagement, while also making them feel trusted.
In addition, your employees' social media posts can bring your company culture to life, showcasing what is best about the business to potential clients and recruits.
With a clear policy on acceptable use and helpful training on data privacy regulations, you can turn social media to your advantage.
A blanket ban will serve only to create resentment. Your teams will still be on social media during the day, anyway.
We're firm believers in the Golden Rule, which is why editorial opinions are ours alone and have not been previously reviewed, approved, or endorsed by included advertisers. The Ascent does not cover all offers on the market. Editorial content from The Ascent is separate from The Motley Fool editorial content and is created by a different analyst team.
Randi Zuckerberg, a former director of market development and spokeswoman for Facebook and sister to Meta Platforms CEO Mark Zuckerberg, is a member of The Motley Fool's board of directors. The Motley Fool has positions in and recommends Meta Platforms, Inc. The Motley Fool has a
disclosure policy
.