Creating a Marketing Strategy to Tame Twitter
by Anders Hjorth | Updated Aug. 5, 2022 - First published on May 18, 2022
Many or all of the products here are from our partners that pay us a commission. It's how we make money. But our editorial integrity ensures our experts' opinions aren't influenced by compensation. Terms may apply to offers listed on this page.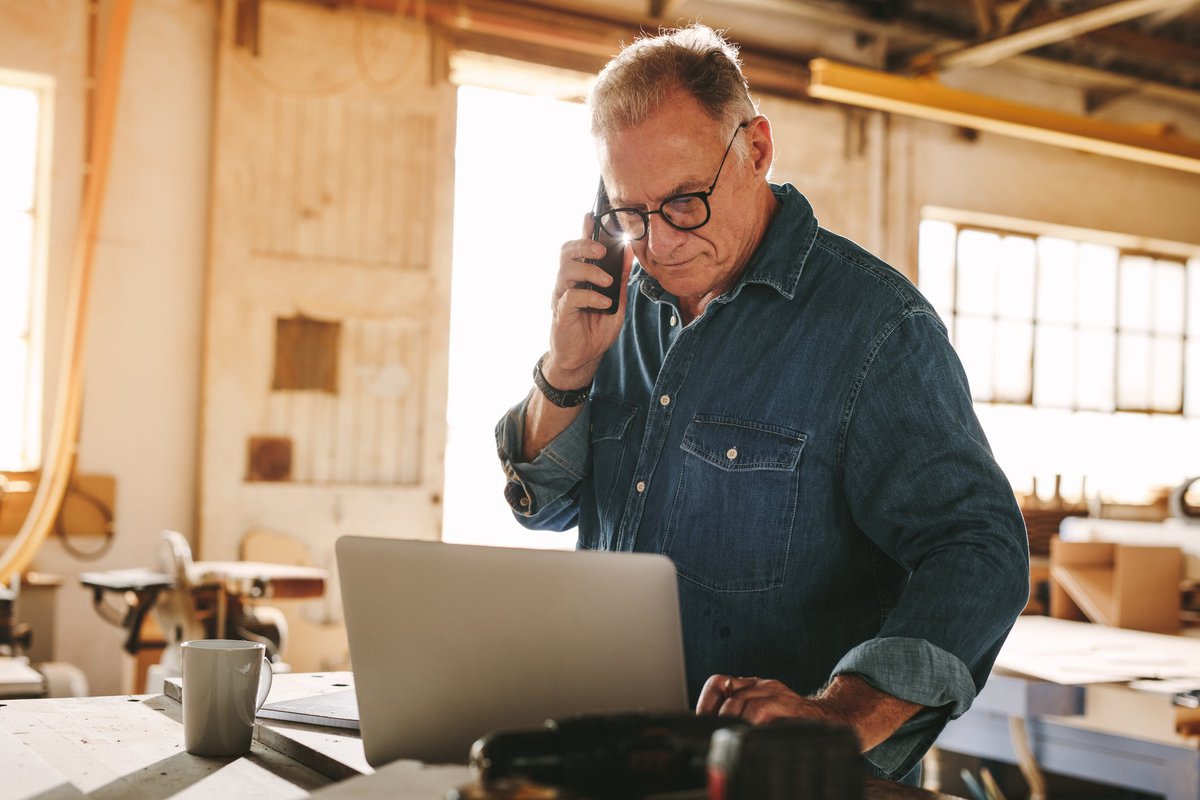 Twitter has a special status among social networks. Discover how to include it in your marketing strategy with these seven steps and some additional tips.
Twitter is an outstanding social network. Posts are short, the platform is fast, and it probably has the simplest algorithm of all social networks, yet it's among the most complex to master. This can make marketing on Twitter a challenge for businesses.
Twitter is famous for the role it played in the Arab Spring, for being the preferred communication channel of Donald Trump, and for limiting the length of posts, forcing brevity upon us.
It's a distant runner-up to Facebook and no longer experiences the hyper growth of challengers like Snapchat and, more recently, TikTok. Twitter caters to causes: politics, events, journalism, and business. It has a place in any digital strategy and is a choice social media platform for small businesses.
Let's look at how the shortest distance between topics and people will pan out in your Twitter strategy.
7 steps to creating the perfect Twitter marketing strategy for your small business:
Set SMART objectives
Research hashtags and handles
Define content and curation
Establish publication frequencies
Grow your following and reach
Automate extensively
Engage and expand
Step 1: Set SMART objectives
A strategy is a plan to take you from point A to point B at a future moment in time. In order to steer that process, you first need to set objectives that are specific, measurable, achievable, relevant, and time-bound -- we abbreviate these into SMART objectives.
In order for objectives to be specific and measurable, it is a good idea to make them entirely compatible with these four social media metrics: activity, connections, engagement, and reach. You may need to create an initial set of objectives and review them again at the end of the strategy process.

Step 2: Research hashtags and handles
The three top criteria for being visible on Twitter are to be seen by one's followers, to be found on a hashtag search, and to have a post be recommended algorithmically to a wider group of users due to its level of engagement.
This is why topics and users are important for your Twitter marketing approach. We start researching hashtags, which indicate the topics we expect our target audience to be interested in.
Hashtags can have three functions: theme, brand, and context. Focus on the thematic function of the hashtag, and look up usage statistics for each hashtag in order to outline the territories you'd like to appear in. For this purpose, a tool like Hashtagify.me is ideal.
Once the hashtag territories are defined, research them to find users who can play a role in your strategy, from ambassadors for your brand to influencers with whom you can exchange or partner.
Step 3: Define content and curation
Now that you know your content territories, you need to complete the social media content strategy by defining specific content. This can involve newly created social media content, repurposed images, videos or articles, and curated content from external sources.
Twitter is an excellent component of an integrated marketing approach as it connects easily with other social networks and content sources.
Step 4: Establish publication frequencies
One of the challenges with Twitter social media marketing is the need to keep up the pace. On Twitter, you're expected to tweet every day, and even several times a day. Some accounts tweet several times per hour, but you'll notice that this can reduce the level of engagement for each tweet.
That's something to keep in mind as you decide how often you want to send out tweets.
When you establish your objectives in Step 1, you set goals for the reach and number of impressions for your activity. In order to estimate the monthly reach of a campaign, you need to base it on your number of followers and an estimated engagement rate.
Each tweet will reach a certain number of impressions, and to reach a number of monthly impressions, you can divide this number by each tweet's average number of impressions. In this way, you calculate the number of times you need to tweet per month to reach that goal.

Your publication frequencies should be implemented into a social media content calendar which you can use to steer your social media strategy. In the calendar, the topic, the content, and the publication frequencies come together to form a detailed plan for your social media activity.
Step 5: Grow your following and reach
By increasing your following, you can also grow your reach. It is one of the biggest challenges on Twitter and requires a lot of persistence.
A Twitter business account is not much different than a personal account, except that once you enter your credit card information and buy advertising, you get access to reporting on your ad activity.
Creating a social media campaign can be a solution to increasing your following. It is also a direct way to increase the reach of tweets. Other ways to increase your following on Twitter are:
Sharing your Twitter handle on other social media platforms and on your website
Using your Twitter handle as part of your signature
Following people in the hopes that they follow back
Step 6: Automate extensively
With Twitter, you may have to go through a number of time-consuming and repetitive tasks. The good news is that Twitter integrates well with a host of social media tools.
Some of the larger social media management suites allow you to research, schedule, review reports, and manage your other social networks all in one place.
Beyond those, a wide range of stand-alone tools can also do one or more tasks just for Twitter. It's worth trying out and testing a few, as you should automate as much of the process as you possibly can.
Step 7: Engage and expand
With your content calendar and automation set up, you have freed up your time for spontaneity and engagement. The more you engage with people, the more visible your content will become. And in order to genuinely engage, you need to be available and prepared.
Firstly, you should react quickly when someone responds to a tweet. To get the most out of those exchanges, craft short and clever responses that lead to more questions.
You should also monitor your notifications closely and occasionally check on new followers. When an interesting user follows you, you can send a welcome message and engage in a conversation. If users retweet or favorite your tweets, consider doing the same for them.
Another good place to engage is in Twitter chats. While doing your hashtag research, you may have run into hashtags with the word chat in them. Chats have become popular on Twitter as they gather a community around a set of questions once per week.
For example, there is a #socialchat, a #ppcchat, an #ecomchat and a #contentwritingchat where you can learn and exchange with professionals.
In your business area, maybe there are relevant chats where you can get to know influencers, ambassadors, and potential followers as well. If not, perhaps you should create one.
There are many Twitter best practices to keep in mind, such as the use of abbreviations and hashtags that are useful to convey a message or meaning without cutting into the precious character count. They can be surprising, useful, and fun.
Twitter marketing tips to help your small business succeed
We've detailed seven steps to create a Twitter strategy, but truly mastering this social network takes both time and effort. Perhaps some of the following Twitter for business tips can be useful along the way.
Tip 1: Give to get
On Twitter, as on most social networks, there is a notion of a direct person-to-person contact, and users can get upset with or become put off by solicitations.
Generosity can be a much more effective approach: Consider following users on Twitter rather than simply asking them to follow you, or interact with users' tweets by favoriting and retweeting to encourage them to do the same with your posts.
Tip 2: Use video
Video is booming on social networks. On Twitter, video posts tend to generate a much higher reach than images or links do. The easiest way to create video content is by filming yourself presenting your company.
Many people may feel camera-shy and will need to overcome this fear, but in terms of reach and engagement, video content can be very rewarding.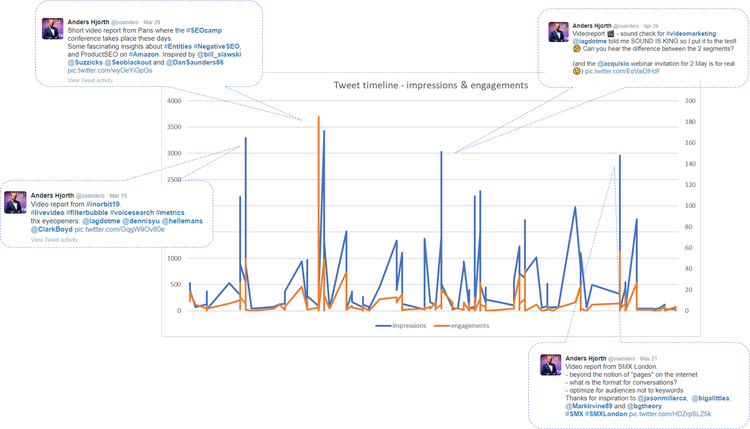 Tip 3: Tag people
Followers of your account, also called tweeps, are likely to see your post, but if a post is specifically relevant to one or more people, tag them directly in the post by mentioning their handle.
In this way, they will be sure to be notified about your post and can easily respond, retweet, or favorite it. These actions improve the engagement and therefore the reach of your tweets.
Tip 4: Measure what you do
Learning on Twitter is about trying and testing and then measuring how it went. It's a fast-moving social network, volumes are high, and there are many tools available to help you make the most of it.
Twitter's own analytics tools are quite basic, but if you want to get a good benchmark on your own or other people's activity, try the free SparkScore tool.
Stand out among the flow of messages
A good Twitter strategy is work-intensive, semi-automated, and involves a high number of small moving pieces. It generates lots of data. To master Twitter, you must excel at its jargon, engage with tweeps, keep up the pace, and make sense of the data.
Then you can take on the challenge of making your business account stand out among that massive flow of communication.
We're firm believers in the Golden Rule, which is why editorial opinions are ours alone and have not been previously reviewed, approved, or endorsed by included advertisers. The Ascent does not cover all offers on the market. Editorial content from The Ascent is separate from The Motley Fool editorial content and is created by a different analyst team.
Discover Financial Services is an advertising partner of The Ascent, a Motley Fool company. The Motley Fool has positions in and recommends Target. The Motley Fool recommends Discover Financial Services. The Motley Fool has a
disclosure policy
.