URL Shorteners: What They Are and Why You Should Use One
Many or all of the products here are from our partners that pay us a commission. It's how we make money. But our editorial integrity ensures our experts' opinions aren't influenced by compensation. Terms may apply to offers listed on this page.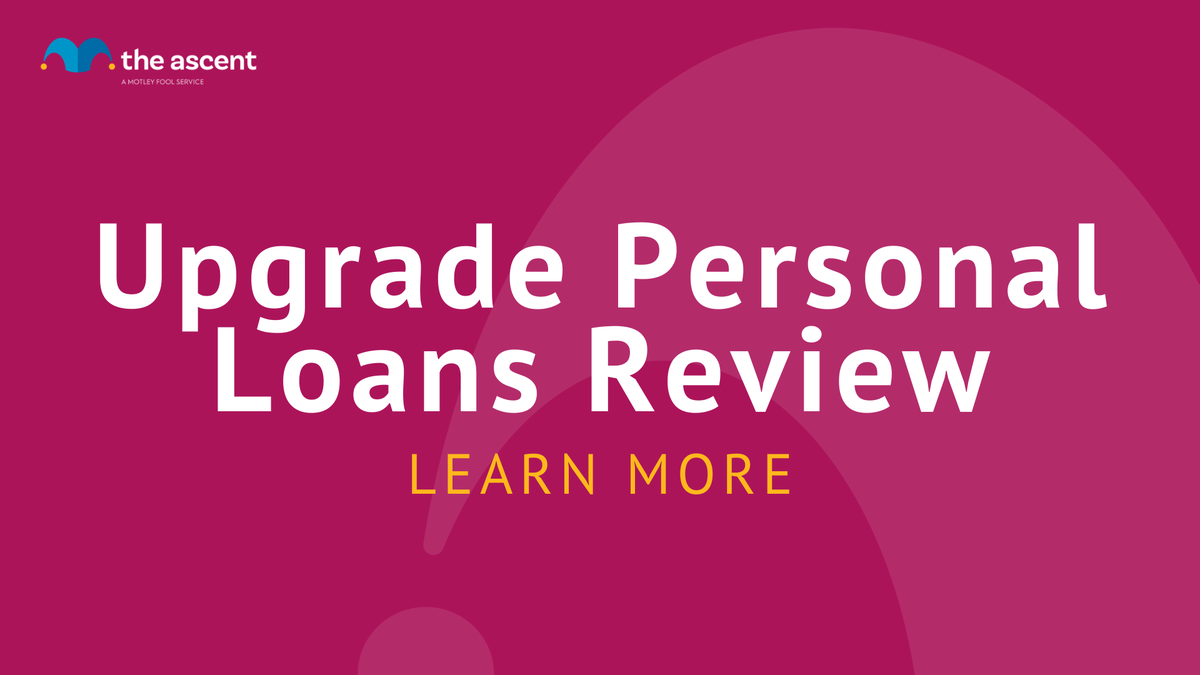 If you're looking for a different way to use social media marketing and track your efforts, a URL shortener can help streamline your links, add legitimacy, and so much more.
It's interesting how the length of a URL, or the characters seen in one, can really impact the legitimacy of how that URL comes off. It could be a perfectly fine URL, just long and intricate. But when someone sees a URL like that, they can be put off and start to question if it's one they should visit or send to a friend.
A simple way around this situation is to use a URL shortener.
Overview: What is a URL shortener?
A URL shortener is an online tool that allows you to enter a long URL and receive a shortened version in return. It seems overly simple, but that's the reality. There are some free link shorteners and some that you would have to pay for, but, either way, short URLs will work in your favor.
How URL shorteners work
Once you decide which custom URL shortener you're going to use, if it's a free tool, you will most likely only have to create an account to get started. However, sometimes all you have to do is paste the long URL into the allotted space on a website.
If it's a paid tool, you'll have to purchase a subscription before being able to utilize the URL shortener and access all of the extra features. Once that's taken care of, the process is fairly straightforward.

Benefits of using a URL shortener
Aside from just being more pleasing to the eye, shortened URLs can have the following added benefits.
More streamlined in appearance
All URLs start out the same way, but after that initial similarity, they can go many different ways. If you're trying to build a brand and are doing so through a social media campaign, having all your links be the same length and appear very similar is crucial.
Shortened links look better in Instagram bios, as well as in Twitter bios. They provide a clean look to a page that can otherwise be overwhelmed with photos and other types of content.
Easier to replicate
This doesn't happen much anymore, given the ability to copy and paste a link from pretty much any device. But if someone has chosen to share a URL by typing it out into a message, having to then type in 45 different numbers, letters, and characters isn't efficient. There's too much room for error, and a would-be sharer could end getting frustrated and quit before sharing your link with anyone.
Tracking capabilities
Another asset of using an online tool to shorten a link is that clicks on the link can be tracked. This is not only beneficial for your business as a whole but for whoever handles your social media management.
When that person or team goes to put together reports, having the metrics for links is just as important as tracking likes, comments, follows, etc.
More legitimacy
A shortened link matching other links on your digital marketing materials and social media content lends legitimacy to you as a business. Long URLs with random characters and numbers can look shady, especially to someone who's a new customer. If you're aiming for high social media engagement, using shortened URLs might be just what you need.
Downsides of using a URL shortener
While this tool is a great option for many reasons, it's important to be aware of the possible downsides as well.
Security issues
You have no idea where a link is sending you when it's in a shortened form. This can be helped by using a custom domain, but even then, it could seem suspicious.
Say you wanted to visit a website for the latest information on COVID-19 vaccines. The link to the U.S. Food and Drug Administration (FDA) website with related news and updates looks like this:
https://www.fda.gov/emergency-preparedness-and-response/coronavirus-disease-2019-covid-19/covid-19-vaccines#news
You know it's taking you to an FDA page, and, from the rest of the link, you get a good idea of what's going to be on that page. Here's the same URL after being shortened:
You have no idea what this is a link for, and, if someone just sent it to you with no context, it would either be blocked or you would find it suspect and not click on it.
Unreliable service
If you're using a link shortener, like the ones listed in the next section, and one of them goes under or makes major changes, your links could become defunct. You might not even realize your links don't work for weeks or even months.
Obviously this could be bad for business because, if your links consistently don't work and time goes by without them being updated, it can be a sign that your business isn't reliable either.
The 8 best URL shorteners to try
Aside from the benefits listed above, URL shorteners are vital social media tools that businesses should be using.
1. Bitly
With Bitly, not only can you shorten your URLs, but the tool offers features specifically for businesses that want a custom link experience. Here is a sampling of what you can do with Bitly:
Replace bit.ly with your brand
Easy link redirecting
Insights such as geographic data and referring channels
More than 700 integrations
Create secure links
Bitly isn't a free tool, although you can try it out for free before signing up for a package. The basic package will run you $29/month, but you can also get a custom quote based on your specific needs.
2. TinyURL
TinyURL is a much less intensive URL shortener than Bitly. When you visit the website, you're immediately met with a simple webpage, and you can enter your long URL right on the main page and have it shortened in a matter of seconds.
Due to its simplicity and no cost, you don't get any of the bells and whistles you do with some of the others, but if you're strictly looking for a URL shortener, TinyURL is a great option.
3. BL.INK
BL.INK comes at a price, but it offers so much more than just link shortening. A few of its features are:
Link management: Track clicks on a specific day or over a period of time.
Analytics: Track clicks by country, city, or region.
Integrations: Connect with other tools, such as Google Chrome, Zoho, and Zapier.
Data privacy and security: BL.INK is Privacy Shield-certified and GDPR-compliant.
Customer service and support: Get help with best practices, FAQs, and general guidance with a prompt customer service team.
There are five tiers of pricing for BL.INK that range from $12/month to $599/month, with custom pricing available. Each tier comes with different levels of redirects, active links, clicks tracked, users, domains, dynamic links, and GDPR compliance for data protection and privacy.
4. Rebrandly
Another paid link shortening and management tool, Rebrandly offers:
Workspaces and teammates: Create separate folders for those on the same team for collaboration.
Multiple domain names: If you don't already have one, you can get one through Rebrandly.
Customized analytics: Pick and choose what you want to track and report, like social media clicks, peak click times, and top devices.
Traffic routing and deep linking: There the option to send people to certain landing pages or social media pages based on location, device, browsing habits, etc.
Dedicated onboarding: A team member from Rebrandly will run you through everything you need to know.
Account management: A dedicated manager will handle your account, any service issues, or requests.
Rebrandly is mostly a paid tool, but there is a free option, as well as three other tiers of pricing ranging from $29/month to $499/month. There is also custom pricing available.
5. T2M
With more features than can be listed here, T2M is yet another URL shortening tool. It offers all the typical link shortening options you'd expect, such as customized short URLs, link redirects, and QR codes, but it also has more than a dozen other features that could be beneficial to you.
As far as pricing goes, there are five tiers, starting at $5/month and going all the way up to $89.99/month. There is custom pricing after that.
6. Cutt.ly
Like T2M, if all you're looking to do is shorten a URL, you can do so for free right on the homepage of Cutt.ly, but if you're looking for full link management, it can do that, too. Here are a few features it offers:
Branded URLs
Links and redirects
Link analytics history
A/B testing
Team members
Cutt.ly has four levels of pricing, starting out at free and going up to $149/month.
7. Clkim
Clkim works much the same as the other URL shorteners above, and it offers the following features:
Branded domains
Daily traffic reports
Account manager
QR codes
Geo redirects
Detailed analytics
Monetization
Integrations
Of course, there can be more or fewer features, depending on which package you go with. Each of the three options starts with a 14-day free trial and will then run you anywhere from $10/month to $100/month.
8. Ow.ly
If you're already a Hootsuite user, Ow.ly will be built right into your dashboard. It used to be available to everyone, with or without a Hootsuite account, but now it's only available to Hootsuite users.
The good news is that the free version of Hootsuite gives you full access to Ow.ly, but you can upgrade as well if you want to. With Ow.ly, you'll be able to shorten links, measure traffic, and track social media return on investment.
A final word
URL shorteners don't have to be used as a social media marketing tool, but one of the best social media marketing tips you'll find is to shorten your links. As noted, there are many reasons for this, such as streamlining your links and tracking clicks and other analytics.
Any of the eight URL shorteners listed above are going to benefit your business, so don't hesitate to sign up with one of them.
We're firm believers in the Golden Rule, which is why editorial opinions are ours alone and have not been previously reviewed, approved, or endorsed by included advertisers. The Ascent does not cover all offers on the market. Editorial content from The Ascent is separate from The Motley Fool editorial content and is created by a different analyst team.
Suzanne Frey, an executive at Alphabet, is a member of The Motley Fool's board of directors. The Motley Fool has positions in and recommends Alphabet (A shares) and Alphabet (C shares). The Motley Fool has a
disclosure policy
.