How to Improve (and Shorten) Conference Calls by Preparing an Agenda
Many or all of the products here are from our partners that pay us a commission. It's how we make money. But our editorial integrity ensures our experts' opinions aren't influenced by compensation. Terms may apply to offers listed on this page.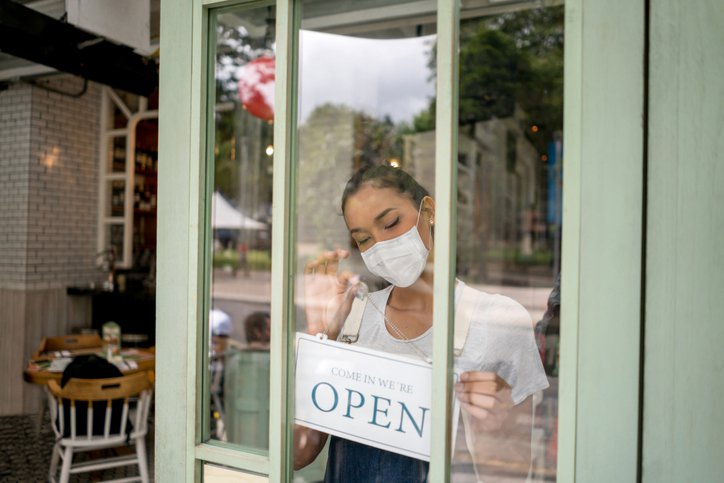 Conference calls are useful for helping your remote team collaborate, but they can waste your time as well. This guide will help you set a good agenda for your next call to improve efficiency.
Conference calls are helpful in getting everyone on the same page when you can't all be in the office together. But they are also recipes for time-wasting. Raise your hand if you've ever been stuck in a conference call that dragged on for way too long as people chatted about stuff that wasn't relevant to you. I know I have.
But they don't have to be that way. Conference calls can help keep your team focused on the things that matter, and they can be shortened to their absolute bare minimum. But it takes some preparation on your part.
Real-time communication creates all sorts of challenges you must navigate in order to ensure the meeting accomplishes its goals and doesn't go on too long, and an agenda is the key to ensuring that's the case. This guide will help you understand the importance of an agenda and how to put together one that will make future conference calls more effective and efficient.
Why is it important to have an agenda for your conference calls?
Should you just ditch conference calls altogether? Not so fast. While we've come to rely on email and texting to communicate, and that works most of the time, there are situations where a conference call is necessary. An agenda will help you make the most of these calls so you don't have to schedule more than one. This agenda is necessary for four main reasons.
1. Focuses the meeting
An agenda keeps your meeting focused. It outlines the content of the call and prevents the meeting from veering off on tangents. It helps avoid distraction, and it communicates to attendees what the purpose of the call is. Attendees are more invested as a result, and the call is more productive.
2. Keeps everyone accountable
With an agenda outline, everyone is able to prepare in advance and bring their A-game. There's no excuse for not being prepared, since attendees know exactly what will be discussed. The call organizer is responsible for ensuring that the points are addressed and the discussion does not veer off-topic. This engenders greater organizational confidence in the team.
3. Increases team cohesion
With goals defined and the right attendees invited, there's greater cohesion in the meeting. Time isn't wasted on things that don't need to be discussed, and this reduces this risk of having an unproductive meeting that drags on. The individuals who participate are more likely to buy in, rather than zone out as others discuss things that aren't relevant.
4. Saves time
An agenda prevents meetings from going for too long, which saves everyone time. Nobody likes a meeting that drags on for an hour and a half when it could have been completed in 15 minutes if there had only been an agenda. Agendas identify what needs to be discussed, allowing the organizer to spot unproductive conversation that adds time to the meeting and steer it back to the original topic.
3 things to consider when creating your call agenda
When creating a call agenda, take into account video conferencing best practices to ensure everything goes smoothly, and implement these further three actions.
1. Define the purpose
The first question to ask is, what is the purpose of the meeting? It could be to hold a virtual brainstorming session, or perhaps you want an update on a specific project. As long as you can identify a central purpose, it's a lot easier to lay out aims and objectives and decide who needs to attend and who doesn't. You'll also be able to estimate the time needed for the meeting based on what you hope to accomplish.
2. Get input from attendees
In order for a conference meeting to be productive, you need buy-in from all attendees -- and part of getting buy-in is asking for their input. Make it a collaborative effort and see what others think. Find out what they want to address.
This further facilitates better preparation on their part and ensures everyone is on the same page. It also ensures you are not forgetting any important elements that should be considered, and therefore reduces the risk that you will need to schedule a follow-up meeting that takes up more of your team's time.
3. Craft an outline
Get a little more specific in your agenda and draw up a structure for the meeting. An outline will organize the meeting better and help everyone visualize the content and direction. Send it out to the attendees and ask if any adjustments are necessary. Tweak it as necessary -- your team may be more productive addressing some parts first and others last.
Whatever order helps you address all the issues in the shortest amount of time, go with that.
What to include in your agenda for your conference calls
While meeting outlines differ greatly, they should generally include the following items.
1. Information items
Every agenda should include information items that provide details to help your team understand what you're discussing. This includes topics to be discussed on the call, updates to projects, any challenges you're facing, any concerns you have, and any additional information related to project milestones.
2. Action items
These are items you want your team to act on after the call. During the meeting, you designate ownership of specific tasks and give them a deadline to meet. Provide additional resources if necessary to help them accomplish it.
3. Discussion items
If there's anything you've missed, discussion items will help you identify them. Team members can use these to provide input that can inform the project. You must be careful during this session, as this is where a meeting can go off on tangents, so gently steer the conversation back to the topic at hand if need be.
You might consider setting time limits to each discussion item, after which there is a hard stop and you move on to the next item.
An example agenda for a conference call
So what does a good conference agenda template look like? Here's a quick one that hits the basic points.
Sales Team Weekly Meeting (45 minutes)
Date: Thursday, Feb. 12
Time: 1:00 p.m. EST
Attendees:
Roger Smith
June Timmons
Linda Rosner
Steve Akner
Meeting objective: Discuss accomplishments this week and any challenges that need to be resolved.
Agenda:
Information items (10 minutes)
Weekly sales target update
Current status of sales this quarter
Action items (10 minutes)
Onboarding of new hire (Smith)
Set aside more time for prospecting (all)
Discussion items (20 minutes)
How to close on ACME Inc.
Latest report shows declining conversion rate in recent weeks
Recap/next steps (5 minutes)
Even the best agenda needs software to help it go smoothly
In addition to coming up with your own conference itinerary template, you'll need video conferencing software to ensure that the meeting runs well without technical glitches. After all, what good is a meeting agenda if you're constantly running into dropped calls and bad reception?
The Ascent has reviewed a number of the top software options in this category, and many of them are free to try, so you should experiment with a few software options before settling on one that works not only for you, but also for the rest of your team.
We're firm believers in the Golden Rule, which is why editorial opinions are ours alone and have not been previously reviewed, approved, or endorsed by included advertisers. The Ascent does not cover all offers on the market. Editorial content from The Ascent is separate from The Motley Fool editorial content and is created by a different analyst team.
The Motley Fool has no position in any of the stocks mentioned. The Motley Fool has a
disclosure policy
.