Entering the workforce in the 1980s, I didn't believe that being a woman or having an ethnic last name would — or could — stand in my way. The civil rights movement was ancient history, right?
Fast-forward a few decades, and I'm a lot less naive about the business world my daughters are entering. Whether marketing a new business or climbing the corporate ladder, they'll face unique hurdles because of their sex. Losing Supreme Court Justice Ruth Bader Ginsburg really drove that home.
Ginsburg stepped into a professional world that seems unimaginable to me. She graduated from Columbia Law at the top of her class, yet struggled to get a job. In a speech before fellow Harvard alumnae, she put it down to being "Jewish, a woman, and a mother."
I never experienced the kind of overt sex discrimination Ginsburg endured early in her career. Reading some of her decisions over the past week, I came to appreciate how much of that I owe to the "Notorious RBG."
---
The long road toward equality
The Fourteenth Amendment guarantees equal protection to all people under the law, but still allows some differential treatment. Laws that treat people differently based on race or national origin are subject to "strict scrutiny," but laws that differentiate based on sex are OK as long as they aren't arbitrary or unreasonable.
Ginsburg viewed this lighter standard as absurd. In one of her first briefs on the subject, she wrote: "The time is ripe for this Court to repudiate the premise that, with minimal justification, the legislature may draw 'a sharp line between the sexes.'"
Here are just a few examples of legislation she successfully challenged as a lawyer early in her career:
It was Ginsburg's passionate arguments in this last case that prompted Justice William Rehnquist to famously joke, "You won't settle for putting Susan B. Anthony on the new dollar?"
But Ginsburg was just getting started in her quest to help women grow their businesses, lead them through any phase of development, and advance their careers.
---
6 ways Ruth Bader Ginsburg changed business for women
Here are some of the ways Ginsburg leveled the playing field for women at work.
1. Equal opportunity to achieve
Ginsburg wrote the Supreme Court's majority opinion in U.S. v. Virginia, which granted women admission to the Virginia Military Institute (VMI). The decision noted that women should have "equal opportunity to aspire, achieve, participate in and contribute to society."
U.S. v. Virginia ensured equal access to VMI's elite training and leadership programs and the career opportunities they afforded men. That advanced the position of women in all aspects of business.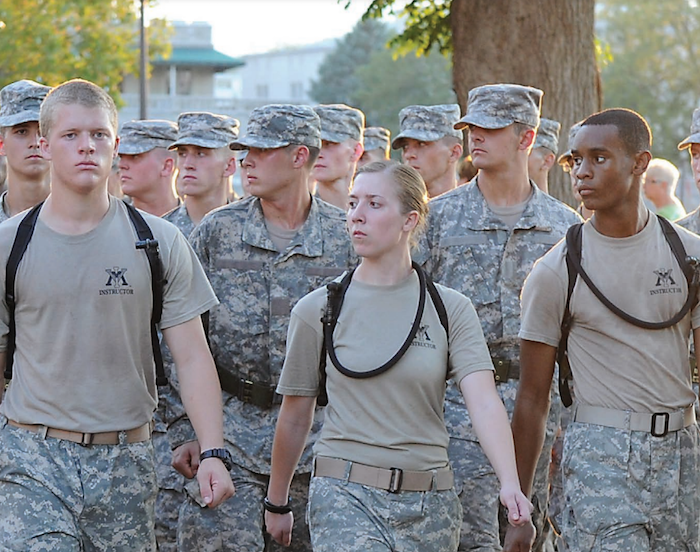 2. Equal pay
Ginsburg wrote the dissent in Ledbetter v. Goodyear Tire, which denied Lilly Ledbetter's request for back pay to correct years of lower pay than her male colleagues. The Court found that Ledbetter's claim was untimely because she had failed to challenge her salary within 180 days of getting her first paycheck at that pay level.
In a rare move, Ginsburg read her dissent from the bench. She noted that pay disparities are more like hostile work environments than single discriminatory acts. Often, she wrote, a woman has "little reason even to suspect discrimination until a pattern develops incrementally and she ultimately becomes aware of the disparity." She urged Congress to pass legislation to remedy the issue.
Two years later, the Lilly Ledbetter Fair Pay Act was signed into law. The Act resets the 180-day limit for filing a claim with each discriminatory paycheck, making it much easier for women to challenge long-standing pay disparities.
3. Partner rights
Ginsburg cast a deciding vote in Obergefell v. Hodges, which granted full marriage equality to same-sex couples in every state.
As a result, same-sex spouses can claim access to a wealth of rights and privileges, including employee benefits, previously reserved for heterosexual spouses.
4. Right to sexual identity
In Bostock v. Clayton County, Ginsburg helped notch another victory for LGBTQ rights. In its landmark decision, the Supreme Court ruled that employers cannot fire someone for being gay or transgender.
The decision guarantees equal protection to LGBTQ workers under Title VII of the Civil Rights Act of 1964 (Title VII).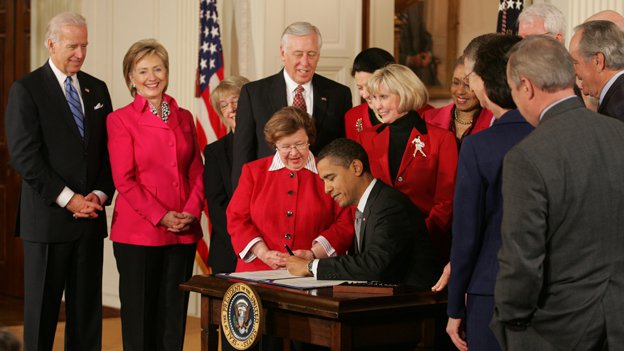 5. Pregnancy rights
Ginsburg's fight for pregnancy rights goes back to her days as a litigator in 1972, when she took up the case of Struck v. Secretary of Defense. Susan Struck, an Air Force captain, had become pregnant. The Air Force gave her a choice: have an abortion or quit.
Ginsburg argued that the Air Force's policy constituted sex discrimination, but before the case advanced to the Supreme Court, the Air Force reversed course and agreed to let Struck keep her position.
Several years later, the Supreme Court ruled in General Electric v. Gilbert that pregnancy discrimination is not sex discrimination because pregnancy is often a "voluntarily undertaken and desired position."
In response, Ginsburg helped draft the Pregnancy Discrimination Act of 1978. The Act stipulates that Title VII's protections against sex discrimination include pregnancy.
6. Contraception benefits
In Burwell v. Hobby Lobby, a group of employers sought an exemption from the Affordable Care Act's (ACA's) mandate to provide paid preventive care and screenings to women, including birth control. The employers argued that certain contraception methods violated the owners' religious beliefs.
The Supreme Court agreed, but Ginsburg's fiery dissent moved the conversation forward. The Obama administration later amended the ACA to restore access for women whose employers sought a similar exemption.
---
To aspire and achieve
I really admire the grace, patience, and persistence Ginsburg showed in the face of overwhelming resistance as she made her case for equal opportunity.
While women have a long way to go — we haven't even cracked the number-two chair in the White House, let alone the presidency — we have a lot more power to take on the challenges of being women in business thanks to the notorious RBG.