The goal of absence management isn't zero absences. Sick leave is an important benefit that protects employees, their families, and their coworkers, and a certain level of usage is healthy. Yet abuse of leave can put a hidden drain on your company's profits, productivity, and even morale.
How can you tell if you have an absenteeism problem? This article walks you through everything you need to know to create an effective absence management program.
---
Overview: What is absence management?
Absence management involves tracking and managing employee absences to promote corporate well-being. This includes financial strength as well as employee wellness, workplace safety, employee satisfaction, and employee engagement.
The U.S. Bureau of Labor Statistics (BLS) defines absences as unscheduled absences for illness, injury, family care or other personal obligations, military duty, and parental leave. It doesn't include vacation, personal days, and other scheduled leave. This is a good working definition for the purposes of an absence management system.
To manage absences, you need to be able to measure employee absence rates. You can calculate absence rates at the individual, team, and company levels. To calculate an employee absence rate, take the total number of absences in a given period and divide it by the total number of working days.
For example, in the first quarter of 2020, there are 62 working days. Consider a four-member team with a total of seven absences during the quarter. The absence rate for that team would be 7 divided by 248 (62 days times 4 employees), or 2.8%. You can also perform the same calculations by hours instead of days.
---
Why should your small business have an absence management program?
Employee absences are an important performance measure with a direct impact on your company's well-being. On average, employers lose 2.8 percent of employee hours to absences, according to the BLS. Based on the Bureau's most recent wage data, that equates to an average of $1,363 per employee each year.
Your absence rate doesn't just influence your company's health — it reflects it as well. A high absenteeism rate can be a symptom of underlying pathologies. Absence management is therefore an important diagnostic tool as well as a direct contributor to your company's health.
The following reasons highlight the importance of absence management:
1. Direct costs
The biggest reason to include absence management in your company's HR management efforts is the high cost of absenteeism. Based on the figures above, each percentage point in your absence rate represents nearly $500 per employee in wages and salary alone.
2. Indirect costs
Unscheduled absences cost you more than wages. You may have to pay overtime or hire temporary workers to cover for missing employees. Frequent absences can damage morale, quality, and productivity. They also tie up human resources (HR) and front-line managers, resulting in administrative costs.
3. Critical insights
Absence rates are also worth tracking because they can reveal deeper issues within your business. Gallup reports that highly engaged business units have 41% less absenteeism than less engaged units. A high absenteeism rate can indicate problems with engagement and morale within a team or across your company. This data can inform workforce planning and other strategic initiatives.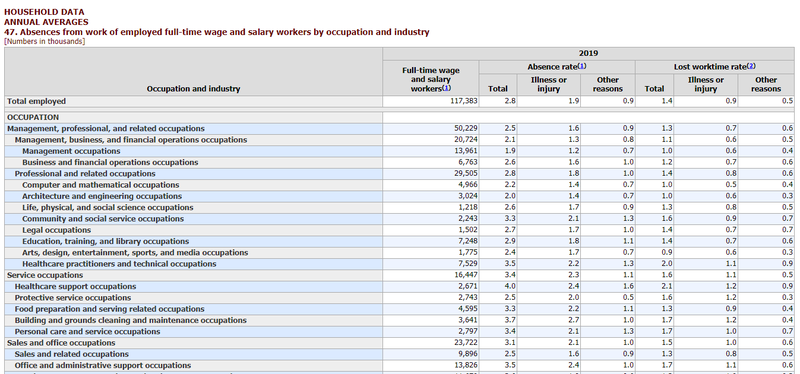 ---
How to establish an absence management program within your small business
Use the following steps to incorporate absence management into your talent management strategies.
Step 1: Track
The first step to implementing absence management in your business is to adopt tools and processes for tracking it.
Tips for tracking absences:
The following practices will make tracking absences easier:
Automate: HR software is essential to tracking employee absences. Look for software that automates the entire process of requesting leave, tracking absences, and analyzing usage.
Define: Define the types of absences you will include in your absence management program. For example, you may choose to exclude parental leave that is requested in advance. There's no hard rule for defining absences for management purposes. Choose the parameters that are relevant for you.
Calculate: Calculate and track leave rates per unit and company wide. Assess your rates along with other key metrics periodically to measure your company's strength and performance.
Step 2: Diagnose
Once you've created a system for capturing and tracking absence rates, workforce analytics can help you identify problem areas and diagnose underlying causes.
Tips for diagnosing absences:
Consider these best practices for evaluating your absence levels:
Benchmark: You can benchmark your absenteeism against other businesses in your industry using

BLS data

. How do your rates compare? If you're beating the industry, you're doing well.
Diagnose: Once you have benchmarks, you can gain insights into the health and engagement of your workforce. Is your company's absenteeism rate outstanding, or could it use some work? Are some units outperforming others? If so, can you determine why? Can you connect the data to people analytics such as employee retention and turnover rates?
Set Goals: Based on your analysis, set realistic attendance goals for your company.
Step 3: Create or adjust policies
Now that you have a high-level picture of absenteeism across your business, you can create or adjust your attendance policies to reach your goals.
Tips for creating absence management policies:
To create effective attendance policies, consider the following areas:
Sick leave: Do you have a written sick leave policy? Does it specify acceptable reasons for absences and specific guidelines for requesting leave? Do you require documentation for certain absences? Does your policy prescribe progressive discipline for employees who abuse their sick leave?
Safety: Do your absences include time lost for work-related injuries and accidents? If so, you may need to strengthen workplace safety and accident reporting measures.
Wellness: Can you connect absences to unhealthful working conditions? Employee wellness programs can contribute to a healthy, motivated workforce.
Employee engagement: If your absenteeism rates are high, do you have an underlying morale problem? If so, can you root out the causes and address them through measures like employee committees or management training?
Step 4: Engage managers
Managers are crucial to implementing your absence management plan and driving its results. Gallup reports that "managers account for at least 70% of variance in team engagement and heavily influence employee well-being."
Tips for engaging managers:
Following are tips for engaging managers in absence management:
Get buy-in: With so much influence on your HR outcomes, managers are the ambassadors of your programs. Absence management training might be needed to get managers on board.
Provide resources: Your managers will need access to data and tools for managing absences within their own teams. You may also want to provide resources to employees regarding organizational changes regarding attendance, safety, and wellness.
Address underperforming teams: If you see absenteeism spikes in certain areas of your business, you might have a management problem. Training or other performance improvement measures may be required to address the issues.
Step 5: Measure results
As time goes on, you can evaluate trends to see if the measures you've taken are working and adjust them as needed. Examine absenteeism as part of regular HR planning sessions at least quarterly.
Tips for measuring results:
Consider the following practices for measuring results:
Measure improvements by absence type and team: Break down absence data by area and type of leave to identify which policies are having an impact.
Adjust strategies: Based on your findings, you may need to try new tactics and tweak your policies. The important thing is to keep tracking results and refining your approach.
Enlist employees: If you're having problems connecting results to policies, employee surveys can provide helpful insights. Employee committees for initiatives such as safety, wellness, and benefits packages can also provide helpful feedback and employee buy-in.
---
The best HR software for full cycle recruiting
All of these tasks will be infinitely easier with appropriate HR software. The following programs provide powerful features for absence tracking and management.
1. Zenefits
Zenefits is a great resource for all aspects of human capital management, and time and attendance are among its greatest strengths. It provides full visibility into employee hours and attendance by employee, role, and department. You can pull custom reports with all the data you need to manage absences at every level in your company.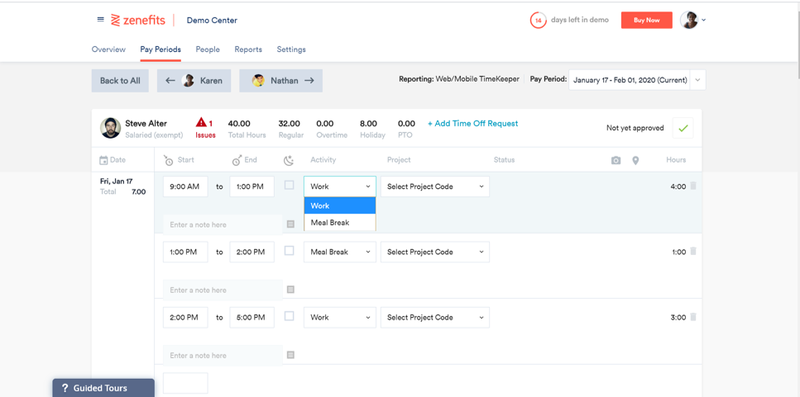 2. Workday
Workday is another great choice for handling a wide range of HR tasks, from the hiring process to attendance. It allows employees to track time from any device or location and enter details such as reasons for an extended break.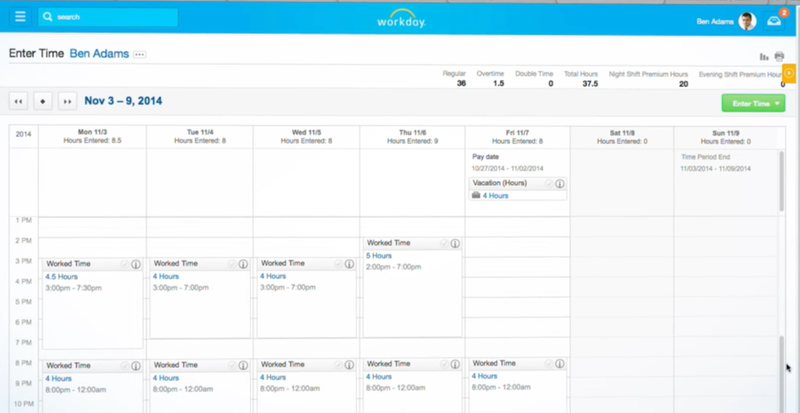 3. SentricHR
SentricHR automates many HR functions including attendance. While its absence management features are less robust than the options listed above, SentricHR provides the data you need to manage absences. Managers can view team and department absences on a calendar or in a list.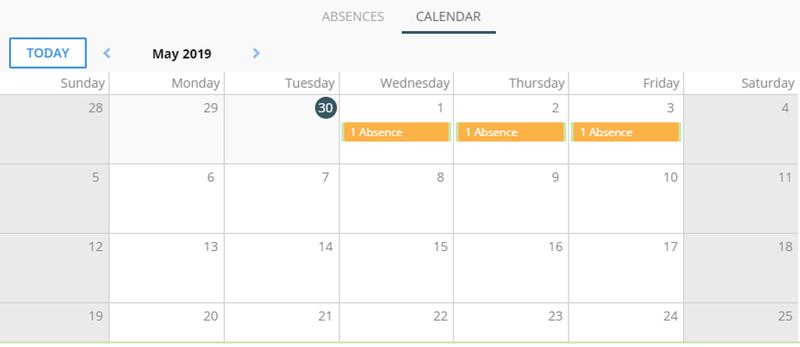 ---
Reap the rewards of absence management
You can't manage what you don't measure, and employee absences are costly enough to warrant close attention. A strategic absence management program lets you reap the benefits of a healthier, more engaged workforce.