Are you looking for a document management system? Ademero Content Central, a highly customizable platform, with many configuration options, has a loyal following in the digital document software world. A longtime vendor, it adheres to document management best practices.
It costs more than some options, such as Microsoft SharePoint. But its unique features set it apart from other software options, and it's easy to use and delivers quality results.
---
Who is Ademero Content Central for?
Ademero Content Central fits small and large businesses across all industries. However, it comes down to what a company values most in business document management that determines its fit.
It excels in classifying and organizing documents, and is often used by larger digitization projects or small businesses with minimal document management needs who track tasks externally, on organization apps.
If you need software that's top tier in workflow automation or extensive collaboration, Ademero Content Central may not be your best bet.
---
Ademero Content Central features
Delivering a reliable and essential product is table stakes. Ademero Content Central makes its mark with its extensive feature set in the hypercompetitive world of digital document archiving.
Flexible platform
The Ademero Content Central platform is flexible, meaning it can work with just about any device, on just about any system. However you browse the internet, you should be set up for success with Ademero Content Central.
Document scanning
You don't need to transfer your existing physical documents into digital form. Ademero Content Central's time-saving file scanner software lets you scan papers and upload them.
Zonal recognition
Aside from basic scanning and uploading capabilities, Ademero Content Central relies on its nifty zonal recognition feature. You can predefine document areas and populate those sections using common optical character recognition (OCR).
You set and define zones in Ademero Content Central by specifying placement or by specifying a selected area's height and width. And you can set up multiple zones and zone types for any set or document and scan to populate various data points.
QCards
Ademero Content Central supplements its zonal recognition with QCards.
They lighten the data collection process, one of the more tedious, unavoidable tasks when digitizing your document library. QCards are like document cover pages created internally in Ademero Content Central.
The system uses bar codes to quickly identify the document being created or stored, along with any important fields or data the user has added or created.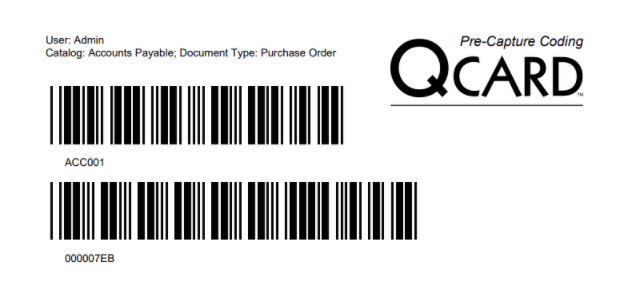 QCards are especially helpful when you need to capture additional information. Newly added documents are put directly into a queue, preserving their organization structure. Ademero Content Central then creates QCards using Capture Point software to efficiently capture document information in bulk.
Extensions and integrations
You can tailor and configure Ademero Content Central to work with your business needs using its many extensions and integrations. For example, you can use the Intuit QuickBooks add-on for your accounting needs.

Templates
Besides uploading documents, you can also create them internally using Ademero Content Central templates. If you need an invoice, you can select a built-in template to quickly generate one.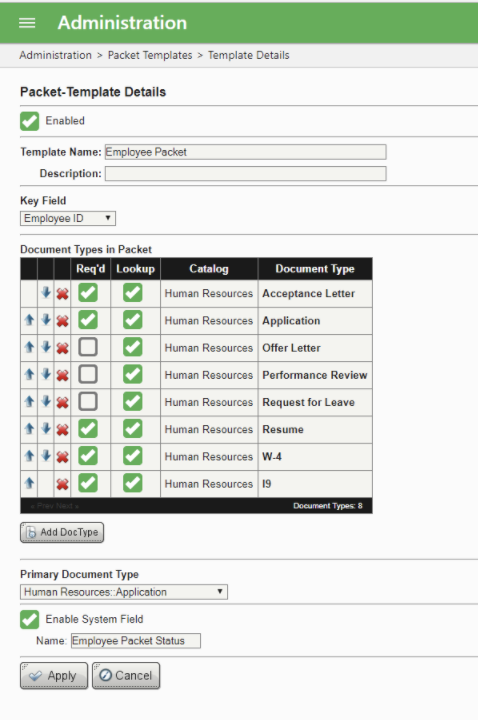 Search capabilities
Ademero Content Central is highly searchable and easy to navigate. Your documents are tagged and easy to find, thanks to the OCR features.

.
---
Ademero Content Central ease of use
Ademero Content Central's setup and look are dated, but it's not hard to use. It prioritizes function over aesthetics. The web portal resembles many cloud-based apps, so even the newer elements are not unfamiliar. Editing a document is easy and straightforward, with options for next steps clearly laid out.

Navigation toolbars are simple, the buttons large, and the dashboard modular, so you never feel lost. You can even customize the dash with your business logo.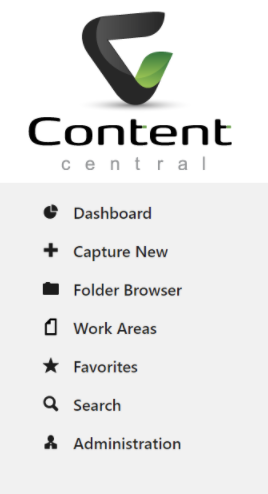 ---
Ademero Content Central pricing
More costly than some options, Ademero pricing starts at $35/month per user. But that price point includes a number of significant features: zonal recognition, QCards functionality, collaboration capabilities, custom permissions, third-party integrations, and much more.
---
Ademero Content Central support
Support is available 24/7, but some users report a slow or lagging response time. And answers are sometimes inconsistent, with various reps giving varying advice. You can usually find your answer, but many users feel frustrated waiting on hold and then getting incomplete solutions.
---
Benefits of Ademero Content Central
With a strong and extensive list of features, Ademero Content Central has a loyal following for a reason. Its powerful capabilities appeal to businesses and organizations who need document digitization.
Zonal recognition and QCards alone set it apart from many competitors. It's easy to navigate with powerful search capabilities to keep everything organized.
---
Ademero Content Central does core functions well
If you need customizable document management software that focuses on scanning, uploading, and advanced organization capabilities, Ademero Content Central will be a key contender.
---
Frequently Asked Questions for Ademero Content Central
Is Ademero Content Central free?
It offers an initial seven day free trial period, but Ademero Content Central has a $35/month per user price tag, so those looking for a free document management software would be best inclined to search elsewhere.
Is Ademero Content Central secure?
Ademero Content Central gets security. Its high-level encryption and security layers make it one of the most hack-proof systems on the market.
Can you collaborate in Ademero Content Central?
Ademero Content Central allows multiple authors, and you can set up varying permissions for as many as you like. Each new user will add $35 per month to your bill. Still, once they have access, more than one person can edit or view a document, based on their sharing permissions.

If you're interested in Ademero Content Central, try a free trial to test it out and see if it's the right platform for you.
If you're interested in Ademero Content Central, try a free trial to test it out and see if it's the right platform for you.
---
How Ademero Content Central Compares