Employees want to learn and grow at work. According to the most recent employee retention survey from The Work Institute, lack of career development opportunities is the No. 1 reason employees leave their jobs.
A global survey of office workers by software company UiPath found that 88% of employees would be more willing to stay at a company that offered upskilling and reskilling opportunities. Fifty-nine percent said they had taken a class or taught themselves a new skill in their personal time to use at their jobs.
Giving employees opportunities to learn and grow at work provides many benefits, including:
Enhancing your in-house skills and capabilities
Promoting employee satisfaction and engagement
Developing internal candidates for job openings
Allowing employees to learn on their own time and terms
Enhancing work-life balance for employees who want to learn new skills
When building an employee training and development program, it's important to tailor it to adult learning styles. Applying adult learning theory and principles to your program will enhance participation, engagement, and impact.
---
Overview: What is adult learning theory?
Adult learning theories describe how adults learn. One popular theory posited by lifelong educator Malcolm Knowles focuses on the differences between andragogy, adult learning, and pedagogy, childhood learning.
Understanding how adults learn can help you design training that captures your employees' interests and encourages them to continue learning. Recent developments in learning management systems make this task easier than ever.
Here are some principles from Knowles' adult education theory you can apply today to enhance your training programs.
---
The 5 assumptions of Knowles' Adult Learning Theory
Knowles posited five core principles of adult training.
1. Self-concept
As people mature, they develop a stronger sense of self. This makes adult learners more independent and self-directed than children.
2. Experience
Adults have a deeper set of experiences to draw on when learning.
3. Readiness to learn
As people mature, their readiness to learn is tied increasingly to social roles.
4. Learning orientation
As people grow, their learning focus shifts from mastering subjects to use at some future date to applying lessons immediately to problem-solving.
5. Motivation
Adult learners are more internally motivated than children.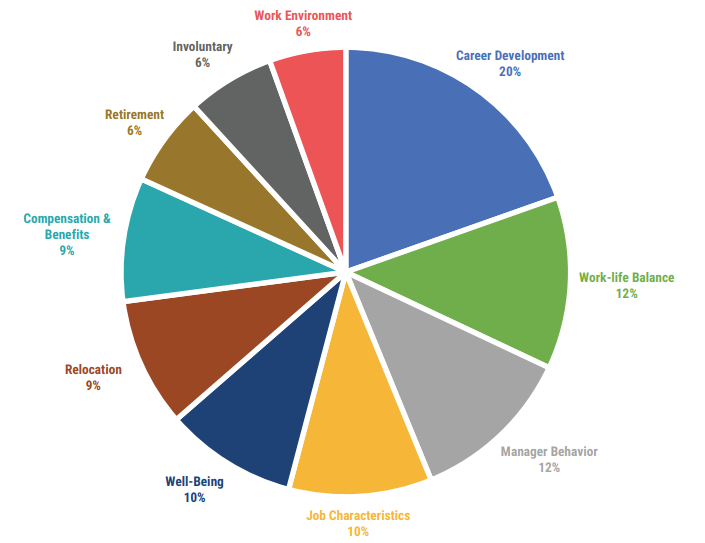 ---
4 principles of adult learning theory
From these assumptions, Knowles derived adult learning concepts you can apply in your business.
1. Self-directed
Adults need to plan and evaluate their instruction.
2. Focused on experience
Adult learning activities should be based on the learner's life experiences.
3. Relevant
Adults are most interested in learning about subjects that relate to their jobs or lives today.
4. Problem-centered
Adults are more focused on solving problems than mastering content.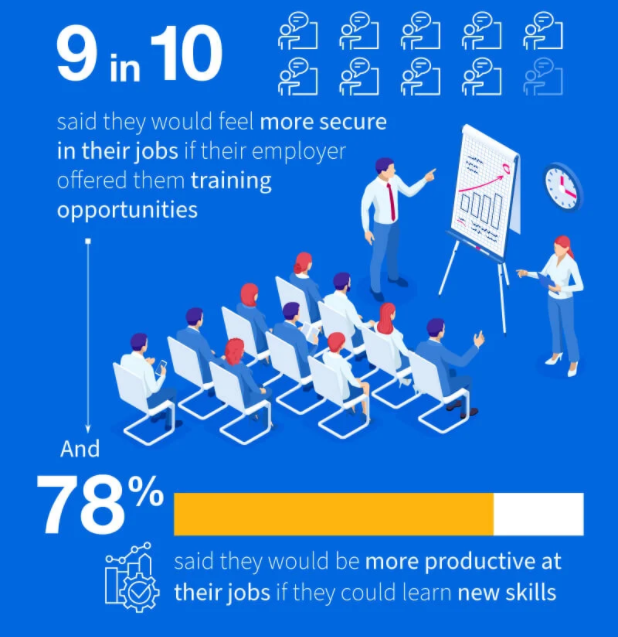 ---
How to apply adult learning theory to your employee training and development
How can you apply those adult learning techniques to better develop and train your employees?
1. Assess needs
Some training such as employee orientation is relatively static. You have certain content you need to share, and everyone completes it. But even with onboarding, for instance, you may want to back up a step and start with informal assessments to gauge baseline knowledge levels. This allows you to tailor training more closely to each employee's needs.
For example, it doesn't make sense to march an employee through training in your customer relationship management (CRM) software only to find the person is already an advanced user. Instead, identify gaps and prescribe training to close them.
It is much easier to manage these tasks with a powerful learning management system (LMS) such as Workramp or TalentLMS.
2. Involve employees in training plans
By assessing knowledge gaps, polling employees to see what they want to learn, and sharing the results, you can involve employees in their learning planning, a core aspect of the adult learning model. Understanding why they're taking a certain course and seeing before and after results will enhance employee engagement and satisfaction with training.
You may also find opportunities to involve employees in training design and instruction. For example, that CRM master might jump in as an instructor or provide input into the course content. Involving employees in this way underscores the fact they're adults with varied experiences and expertise — and you're eager to tap into those unique knowledge stores.
3. Include real-world problem solving
Use real-world problems to drive home abstract principles. Employees will learn faster and enjoy the training more if you engage them in problem-solving rather than simply absorbing content.
For example, don't just offer a slideshow on your ethics policy followed by a quiz. Include sample ethical dilemmas for employees to solve on their own or in groups. Use dilemmas your employees might face on the job.
4. Connect to experiences
As you create problem-solving exercises, invite employees to draw on their life experiences as often as you can. For example, rather than just posing hypothetical ethical dilemmas, you could include questions asking employees about problems they've solved in the past, how they solved them, and how they would solve them today.
Connecting to past experiences is critical to help adult learners connect to the materials and apply them to their current work.
5. Make it relevant
Besides experiences, connect training goals and results to each employee's personal career goals and the company's operational goals. The more you can tie learning progress to career goals, the greater sense of satisfaction the employee will derive from each training milestone.
For example, say an employee has a career goal of developing leadership skills. Maybe that skill is tied to concrete performance goals measured in annual reviews. You could assign leadership training (or better yet, give the employee a selection of courses to choose from) to help fulfill that goal. With each course, the employee moves closer to the goal.
6. Provide rewards
To reinforce the relevance of your training, try including certifications and other rewards for course completions. This further reinforces the value of training and provides a sense of accomplishment.
Gamification elements such as scoreboards and badges add an element of fun to your program. Some LMSes such as TalentLMS and eFront come with gamification elements built-in. Learning management systems also reinforce best practices such as microlearning.
7. Measure and share results
Course surveys give employees a chance to provide feedback on their training, further allowing them to participate in the process. Sharing the results shows employees they're a valued part of the development process.
You might also consider sharing company-wide training goals and progress with your teams along with your usual company performance goals and performance. This shows the relevance and impact of training at the company level.
---
Employee growth fuels company growth
Treating adult learners like adults is critical to creating a learning culture in your business. A sophisticated LMS can do much of the work for you, but you can apply these principles to any training program, large or small. You'll see the benefits not just in the skills you build internally, but in employee engagement, retention, and satisfaction.