Ideally, your bakery marketing plan (not to be confused with advertising) should be a section of your detailed business plan, but in the event that you didn't craft a business plan, or need to revamp your marketing plan, it's never too late to get that done. After following the tips below, you'll have a marketing plan that will guide you through rough patches in your business or, even better, prevent them.
---
What to consider when crafting a marketing plan for your bakery
Your marketing plan is going to be almost like an outline, albeit a very detailed one, that you can reference when your bakery business needs a little help. Let's take a look at the most important factors to consider when crafting your marketing plan.
1. Your audience
Defining your audience is the first step when developing any marketing plan, and your bakery's plan is no exception. There are a few helpful ways to figure this out. First, pay attention to who comes into your bakery on a daily basis. Then, notice who your followers are on social media. Finally, take a good look at the nature and locale of your business.
If you have regulars that come in every day, every Saturday, or something similar, then you know part of your audience is locals who view you as their go-to for a cup of coffee and a pastry.
Check your analytics on Instagram and Facebook to see who interacts with your bakery the most on those platforms, because that can be a whole other audience base, and that's okay. If you're based in a vacation spot, a good chunk of your customers, at least for part of the year, will be out-of-towners looking for the local vibe.
All of these people combined create your audience or audience groups, even though they all seem like separate customers.
2. How your audience interacts with your business
If you find that most of your traction has come from mouthwatering photos online, then you know what you're doing on those marketing channels works. You will want to include what you're currently doing online into your marketing plan but then add in other platforms or areas that don't get as much traction to ramp up engagement.
The bakery I was a pastry chef at and ran social media for didn't have a marketing plan per se, but I knew what worked on our social media and what didn't. That helped tailor the product we put out, which can also be a part of your marketing plan. If you feature a certain pastry or loaf of bread online, you'll probably need to up the production of that item.
3. Your budget
For a small business, especially a small food business like a bakery, your marketing budget doesn't have to be enormous. You just need to figure out what the most important aspects are to you.
If you want to focus more on a social media presence, maybe include a couple of professional photoshoots into your budget. If online ordering is something you offer, invest in a good web designer to really showcase what you offer and make ordering seamless for your customers. For your small business, maybe email marketing is the best approach.
You don't have to do it all right out of the gate, because your marketing plan can evolve as your bakery business grows.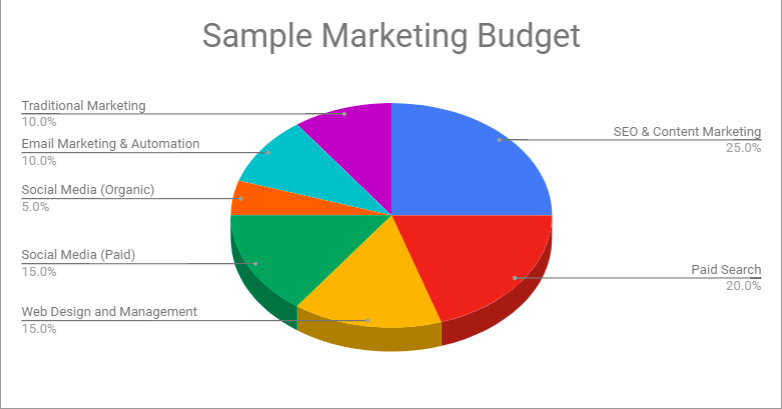 4. Who is doing your marketing
If you're looking to outsource parts of your marketing, that will have to be worked into your plan and budget as well. If another employee is doing it, their salary is already worked into your overall business budget, but sit down with them and see if there's anything they're looking to implement.
If it's feasible, that can be worked into the budget and marketing plan as well. That employee might have some useful insight to really boost your business, especially if they have a very hands-on position.
---
8 effective marketing ideas to promote your bakery business
Now that you've got a better idea of how to create your marketing plan, it's time to think about specific bakery promotion ideas that will help increase the visibility of your business and maintain customer acquisition.
1. Pastry of the day
Pick one pastry each day to feature and make it the Pastry of the Day. Anyone who comes in and orders that will receive, let's say, 10% off the regular price. This would be great to try out on items that usually don't sell out. It will bring in regular customers who might have been buying that item anyway, and new ones who have been wanting to try out your bakery, and a discount is what finally convinces them to come in.
2. Coffee and baked good bundle
Who doesn't love a cup of coffee with their morning pastry? Or an afternoon pick me up? This marketing tactic is gold for both you and the customer. The customer gets two items for a discounted price, and you have the potential to make more money. Plus, making it so the customer only has to go to one place to get what they need is a huge plus.
3. Buy a dozen baked goods, get the 13th free
You can call this idea The Baker's Dozen and offer baked good number 13 for free with the purchase of a dozen assorted items, or a dozen of a single item. That part is up to you. This is perfect for the customer who is picking up treats for the office or their kid's school but also deserves a treat for themselves for making the effort.
4. Buy 10 of X, get the next one free
This bakery marketing idea works in a similar way to a loyalty card but is actually a punch card. You can decide what the item is, and you can even have different ones for different items. You can make it buy 10 coffees, get the 11th free, buy 10 savory baked goods, get the 11th free ... you get the idea. This is a great way to ensure repeat business because people will keep coming back until they get that freebie, and then the process starts all over.
5. Photo contest
If social media is a big part of your marketing plan, this idea will be a hit. Have your customers take photos of your bakery items out and about, whether it's a selfie with a doughnut or a picture of a baguette on their dinner table. Then, choose a few of your favorites and have your followers vote on which one they think is the best.
The winner will get a prize of your choice and their photo hung on your wall of fame. Not only will people come in to buy whatever was in that photo, but the winner won't be able to help themselves from bringing people in to show them their photo on the wall.
6. Pay it forward discounts
Paying it forward has become a huge trend, where the person ordering their coffee or pastry will pay for the person behind them. It usually starts a huge chain for the remainder of the line. Why not make it even more worthwhile for your customers?
If they choose to pay for the person behind them, offer them 10% off the entire order. This will not only encourage the generous behavior to keep going, but you will become known as a business that supports and rewards the selfless act.
7. Seasonal/holiday giveaways
Giving away treats around the holidays is a no-brainer. It's a hit on social media and it emphasizes the festive feeling people already have. You have the choice of what you give away and how you do it.
One idea could be making a special cookie, and with every purchase, a customer gets one cookie on the house. Another idea could be to invite your customers to show off their favorite ugly sweater or other holiday novelty item when they come in, and they giving them something for free. The possibilities are endless.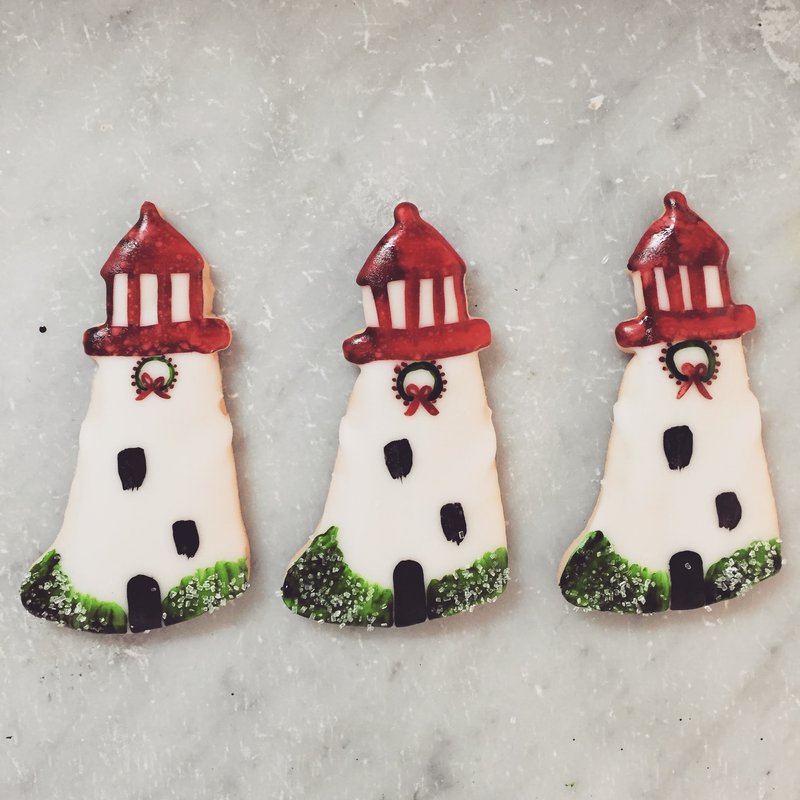 8. Day-old deals
Bakeries usually don't sell their day-old baked goods, as they try to reuse them for other items or simply throw them out. (Day-old croissants or cinnamon buns make for amazing bread pudding!) But you wouldn't believe the draw of selling those items the day after at a discount.
Day-old pastries are not of bad quality and can most times be brought back to life with a little trip to the microwave wrapped in a damp paper towel. Yes, I have done this many times working as a baker to keep me from eating all of the fresh stuff for the customers.
---
Final thoughts
Owning a bakery is one of the hardest businesses to go into. It takes specialized skills in baking, but also some business know-how. And on top of it all, you have to worry about marketing? It can seem overwhelming, especially tackling both bakery marketing and advertising ideas, but with this guide and promotion ideas, your bakery is bound to be the talk of the town.