In your search for the perfect e-commerce software, BigCommerce is a name you will most likely come across. The BigCommerce website builder is known in the community for its robust platform of features and abilities, as well as excellent support.
That's the benefit of a BigCommerce review: You will discover its many pros and many features, then you need to decide if they're the right ones for you.
---
Who is BigCommerce for?
BigCommerce is excellent for anyone, whether starting a new business or migrating an existing one since it offers plans for all company sizes.
Thanks to its many built-in tools and ability to scale with your business, it is an almost ideal match for larger businesses or online stores that anticipate fast growth.
From the solopreneur to the large enterprise, there's pretty much no outgrowing this platform.
---
BigCommerce's features
Features are an essential part of any software, as they dictate just what it is capable of. Fortunately, BigCommerce does not skimp in this department.
You may have a good base software, but features are what pumps it up into something great. With BigCommerce, they excel in the features department, offering a wide range of varying integrations and add-ons, so you can have your site shine and grow just the way you want.
In-depth analytics
BigCommerce wants you to succeed, and it knows that information equals action. That's why it gives you deep insight into all kinds of data, from sales analytics to marketing analytics, and even a closer look at the customer journey.
You can gain insights on not just top-level sales but also customer behavior, cart abandonment metrics, customer search histories, etc. to aid in marketing, inventory decisions, and even product positioning.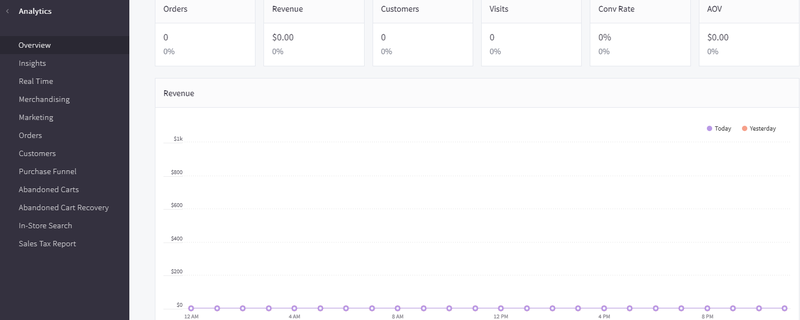 Hosting
No need to worry about hosting your site externally since BigCommerce offers top-notch, highly secure onsite hosting with unlimited bandwidth.
Your website is hosted on servers using Google Cloud technology to integrate multiple levels of security, super-fast loading speed, heightened bandwidth, and much more. It gives you an SEO and site performance advantage right out of the box.
Multi-channel sales
Sales opportunities are increased by visibility across platforms, which is why integrated selling has become so important in recent years. With BigCommerce, that functionality is a basic component of their offering, allowing you to link and sell on relevant external platforms, such as Amazon or Instagram, right from your dashboard.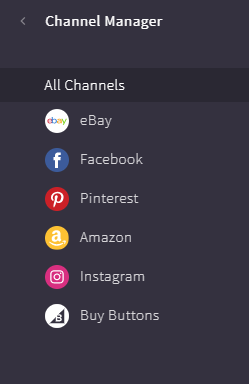 Device optimization
A huge part of not only ranking when it comes to SEO but also reaching and holding onto those valuable customer eyes is ensuring your site is optimized across platforms. Right from the builder, BigCommerce takes care of automatically optimizing your website and letting you see just how it will look on desktops, tablets, and phones.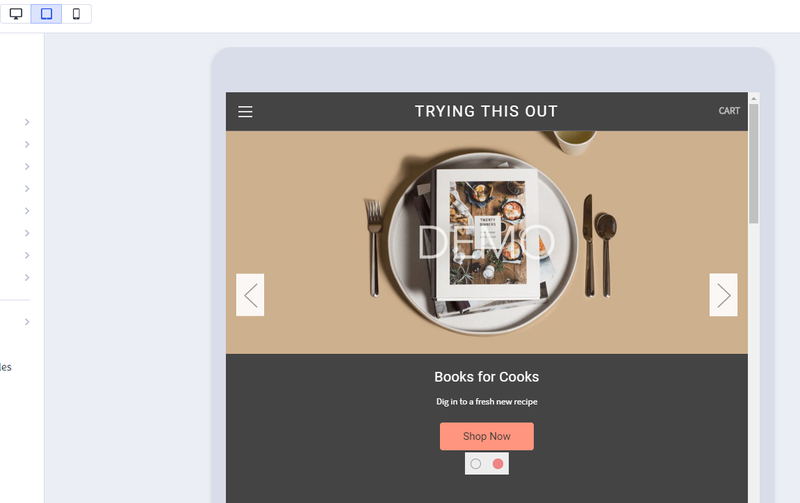 Payment options
BigCommerce doesn't limit you to just one type of payment option, unlike some e-commerce builders. And while others may charge transaction fees, BigCommece doesn't do that either. You can choose your payment gateway and not pay any additional fees outside of the standard credit card fees.
Professional designs
Although not all templates and themes are free, they all look very professional and are customizable to your brand's needs. Though the majority of themes must be purchased, they all look good. Plus, BigCommerce makes selection easy, allowing you to search by industry, price, layout, etc.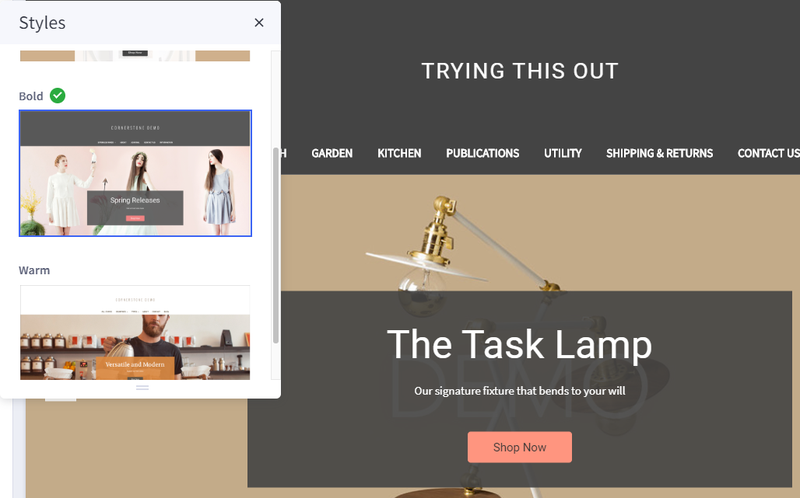 Shipping options
Sending out customer purchases is made easier thanks to the all-in-one shipping tool. It lets you track and ship products and even receive bulk discounts with major shipping companies such as USPS, FedEx, and DHL. And your customers are well informed about the shipping process and tracking options.
Security
Security is paramount when dealing with credit cards and finance. BigCommere can make the coveted claim of having the largest amount of security features of any e-commerce software. It includes multiple layers of protection and the SSL Security certification that guarantees payment data is encrypted.
---
BigCommerce's ease of use
From the very beginning, BigCommerce wants to make sure you are comfortable and get set up efficiently. The first step to creating your site involves answering a few simple questions which allows the system to guide you in building your perfect website.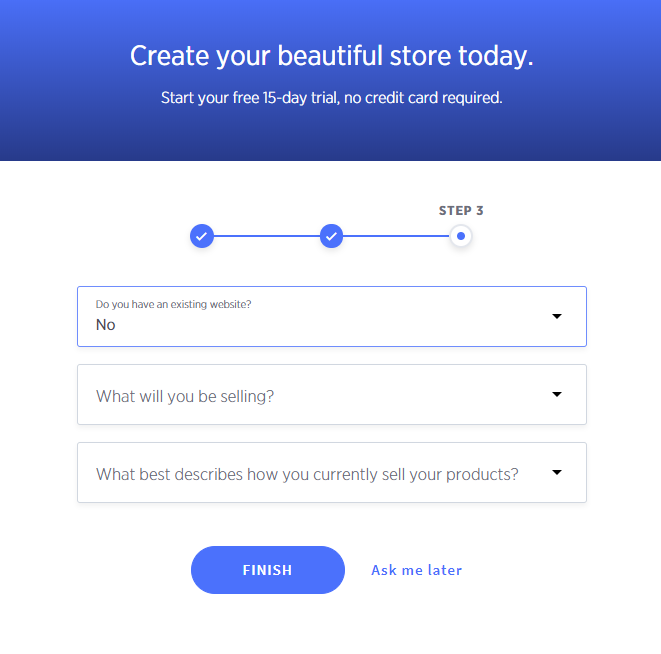 From there, the dashboard and side toolbar become your best friend, with intuitive and easy to understand settings and tools. Some of the vocabulary might get a little technical, but overall the platform is well-suited for even beginners. Plus, if there's something you don't understand, BigCommerce has resources and account representatives on hand to help out.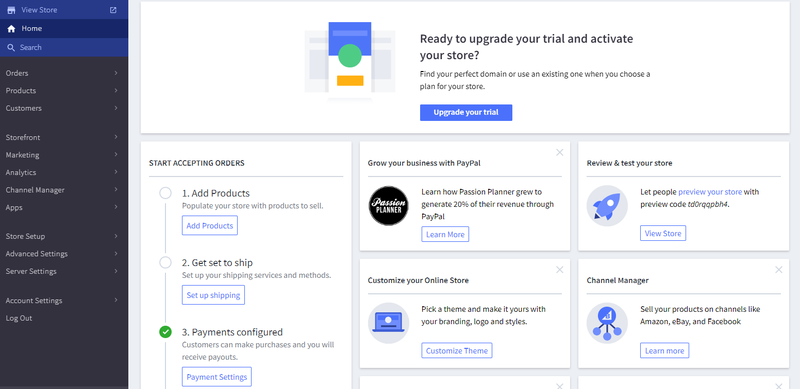 BigCommerce lists tips and suggested next steps to help you get started. It includes setting up shipping and payment options and even previewing your store before going live, as well as letting others preview it in testing mode.
---
BigCommerce's pricing
Pricing is on par with other e-commerce options, and you get decent features for your money. Plus, their free, 15-day BigCommerce trial lets you dig around before committing.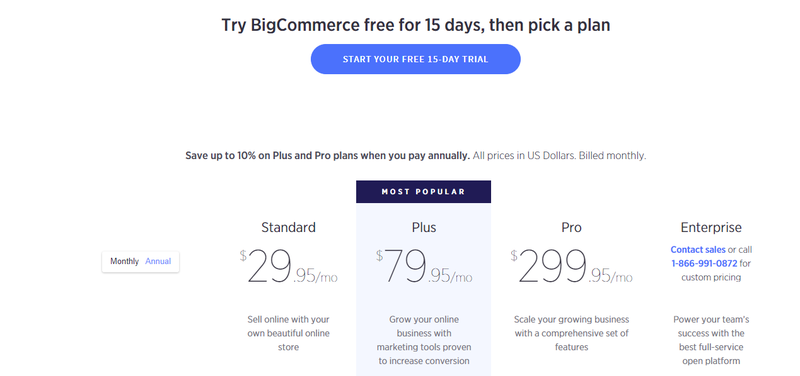 You can accomplish a lot with the lowest priced plan, which contains many options. On the other hand, large organizations with more complex needs will be well served with customized enterprise packages. Prices can be reduced with lump sum annual payments rather than monthly payments
However, do keep in mind that many integrations come at an additional cost. Even when it comes to theme selection, there are 12 free options, but over 100 options costing somewhere between $145 and $235.
---
BigCommerce's support
BigCommerce's 24/7 live chat and phone support is one of its highly attractive differentiators.
In addition to its excellent one-on-one assistance, BigCommerce has a huge library of online resources to help you with everything, not only BigCommerce platform-related questions, but a whole gambit of other business-related quandaries, from SEO to e-commerce strategy, to even registering for a business license.
---
Benefits of BigCommerce
BigCommerce comes ready to set you up for success. Out of the box, it is complete with a ton of features designed to help jumpstart your e-commerce site.
You get unparalleled security, hyper-available customer support, online resources galore, and a library of features and integrations, as well as some top-notch and highly detailed analytics.
While there are intuitive steps and dashboards, you can also fully customize a site to match your business and expand your capabilities as needed without ever feeling stuck or boxed in. For forward momentum and growing a business, BigCommerce comes ready to go.
---
BigCommerce for big wins and growing businesses
BigCommerce has a lot to offer, and it's designed to flex and scale along with your business and your growing needs.
Though its comprehensive nature means it's excellent for big businesses, don't let that scare you off, as the base plan is affordable, comprehensive, and well-suited to smaller businesses, especially if you are looking for some growth down the line.
---
Frequently Asked Questions
There is no free plan, but you do get a 15-day free trial to test it out. Plans are reasonably priced, so it fits well with most budgets. However, keep in mind that many features and themes will cost extra to use as well.
How easy is customer management?
When it comes to client management, BigCommerce takes a serious and detailed approach. You can add, delete, and edit customer accounts, export information, and look into a buyer's journey. You can easily implement targeted, segmented marketing, including email marketing, thanks to various integrated apps.
How well will a BigCommerce site rank?
While there is no guarantee for ranking, BigCommerce does set you up for success with optimization built right in, servers that prioritize speed and security, with additional SEO tools readily available.

If it's time to create your e-commerce site, consider BigCommerce for building and growing your online empire.
If it's time to create your e-commerce site, consider BigCommerce for building and growing your online empire.
The Motley Fool has a Disclosure Policy. The Author and/or The Motley Fool may have an interest in companies mentioned.