A new Finder survey estimates Black Friday and Cyber Monday sales will increase $285 million over 2019. However, packed stores and back-to-back lines are unlikely to happen.
Instead, small business owners must adjust their customer approach and find ways to delight shoppers hungry for a deal. Apply these Black Friday tips to ensure flawless experiences and hit your sales goals this year.
---
1. Enhance virtual shopping experiences
As big brands, such as Christian Dior, deliver virtual reality (VR) experiences, how can small businesses keep up? Start by looking for innovative ways to replicate in-store experiences digitally.
Invite consumers to enjoy your store and products in new ways:
Facebook event: Create an event on Facebook, invite your fans, and add content showcasing your holiday campaign.
Walk and shop: Offer video calls with consultants who move through your store to locate and show shoppers deals or gift choices.
Live chat: Provide a live chat option to answer questions about products, shipping, or curbside delivery.
Virtual consultation: Set up consultation services where your shopper can schedule a time or click to chat to review purchase options.
Video showroom: Develop a video series with long and short videos showing your store aisles, point-of-sale displays, and popular gifts.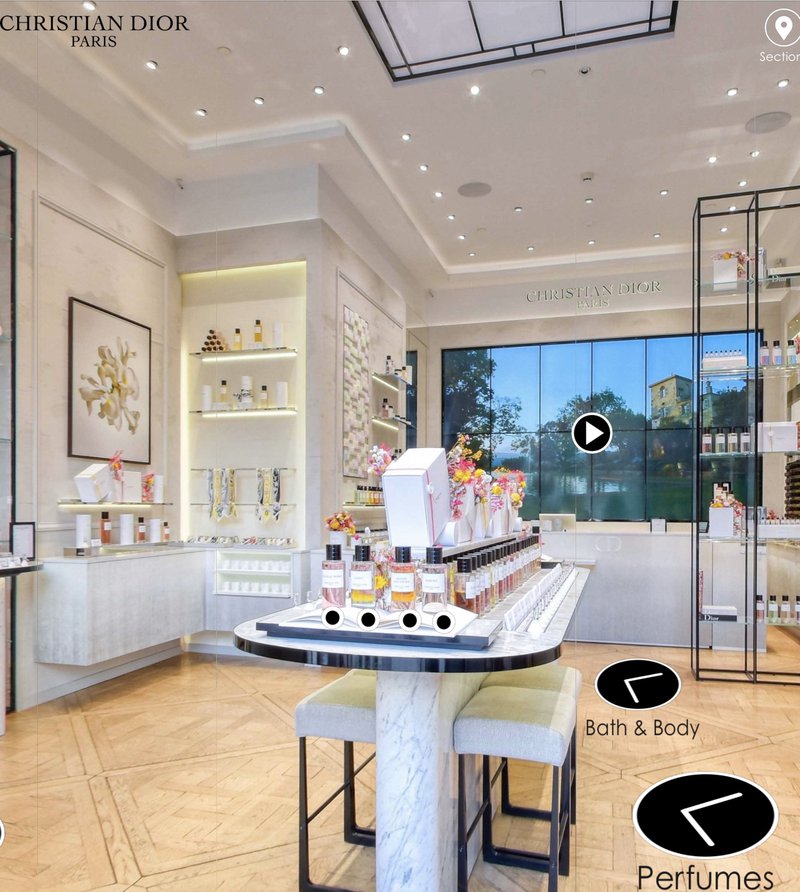 ---
2. Brainstorm Black Friday promotion ideas
Black Friday shoppers want deals. However, you don't need to give a storewide discount to grab attention, especially if you offer uncommon gifts or specialty items. Keep sales profitable by pricing items correctly and using tax strategies for holiday sales.
Consider offering consumers:
Bundled deals: Deliver convenience and savings by packaging a few products or services together.
Mystery boxes: Create giftable boxes for popular shopping categories like beauty and makeup products.
Buy one get one (BOGO): Offer mix-and-match deals so people can save while shopping for their favorite items.
---
3. Tweak your website for upselling and cross-selling
Shoppers head to stores for a specific item or deal. They often toss a few extra things in their basket, thanks to your well-designed point-of-sale displays.
Virtual Black Friday shopping works a little differently. Find ways to cross-sell or upsell products using these holiday promotions:
Give a discount or gift when customers buy a certain number of items or reach a designated dollar amount.
Add upselling features to your digital shopping cart to recommend similar items.
Promote your gift cards on product pages, during checkout, and as add-on items.
---
4. Focus on your small business status and location
Don't be shy about leveraging an emotional appeal this holiday season. Emphasize your small business status, connection to the community, and physical location.
Try these Black Friday small business ideas:
Partner with local companies: Team up with other small businesses to cross-promote your brands, host a shared giveaway, and offer incentives when customers purchase at both places.
Get involved with community groups: Many local Chambers of Commerce create special campaigns to showcase small, Black-owned, or women-owned organizations. Get involved and ask what your community is doing to support small businesses.
Tell your story: Send emails, use Instagram or Facebook Stories, and create social media posts talking about why you started your business. Share stories about how you helped the community or how the community helped you.
Add relevant hashtags: Common location-based hashtags include #CityState and #ZipCodeRetailer. Plus, use small business Black Friday hashtags such as #ShopLocal, #SmallBusinessSaturday, and #ShopSmall.
Use free resources: Take advantage of

Google's free tools

for highlighting your products and brand or the

American Express

Shop Small Studio to develop marketing materials.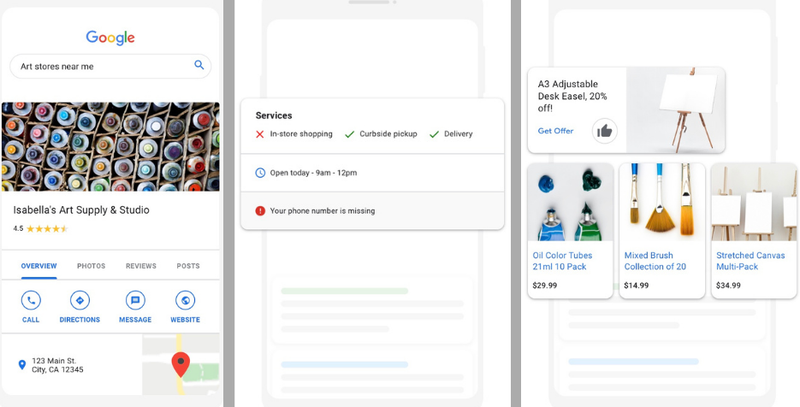 ---
5. Activate loyalty, email, and text subscribers
Targeted campaigns for your loyalty, email, and short messaging service (SMS) subscribers reach existing customers and highly qualified leads. First, segment your audience by location, purchase history or frequency, and engagement levels.
Then develop segment- and platform-specific promotions that reward loyalty program members or email recipients. Highlight exclusive offers, sneak peeks, and very important person (VIP) discounts.
---
6. Amplify Black Friday advertising tactics
Use sales tactics such as the fear of missing out (FOMO), urgency, or scarcity as you near Black Friday. Advertise your flash sales and hourly or daily specials on social media and your website.
You're likely to get a flood of calls or messages after introducing a new deal, so keep your process smooth by:
Lining up your sales, images, and messaging in advance
Automating social posts, emails, and text notifications
Setting reminders to change your homepage banner or pop-ups
---
7. Adjust and clarify your holiday shopping policies
Review your payment, shipping, and return methods to see if changes are necessary for 2020. For example, many companies offer buy online, pick up in-store (BOPIS) options or alternative payment methods.
Black Friday tips for shipping and payment include:
Expand your financing options: Give options such as contactless payment for in-store purchases, buy now, pay later financing, and Apple Pay or PayPal payments.
Explain your BOPIS options: Provide curbside or in-store pickup options, also called click and collect. Or offer doorstep delivery to local shoppers.
Accept pre-orders: Consider offering pre-orders by phone or email and allowing people to pick up their orders after Black Friday.
Adjust your return policy: With more people ordering online for the first time, reassure them by clearly displaying a flexible return policy.
---
8. Add hashtags to your holiday promotions
Include a broad mix of hashtags including ones that are brand-related, location-based, or identify attributes, such as your small business status. Trendy Black Friday business hashtags include:
#BlackFriday
#uncommongifts
#BlackFridaySales
#stockingstuffers
#BlackFridayOffers
#BlackFridayDeals
#christmasspirit
#BlackFridayWeekend
#BlackFriday2020
#BlackFridayUSA
#BlackFridayShopping
#BlackFridaySpecials
#handmade
Switch out any Black Friday hashtags with the term Cyber Monday or Small Business for cyber weekend events.
---
9. Reduce abandoned carts
Sometimes people need an extra nudge to complete a sale, and that's true on Black Friday. "In the United States, cart abandonment on a desktop was 71.12%. However, that number jumped dramatically to 85.81% on mobile, a 20.6% increase," according to Barilliance.
Along with a mobile responsive site, you can reduce cart abandonment by:
Wish lists: Encourage people to set up their wish list on your website, so they know what items they're looking for, plus make it shareable so others can shop for them as well.
Load your cart: Recommend people place their must-have items in their shopping cart early, then sign in on Black Friday to see discounts automatically applied.
Scratch cards: Share interactive experiences for those ready to abandon their cart, such as a scratch card or spin the wheel instant game for extra savings or offers.
Exit intent pop-up discount: Save your most desirable item or coupon for users who abandon their cart.
Reminders: Send out a marketing email or text notification to anyone who interacts with your brand before Black Friday.
---
10. Livestream your Black Friday event
Live videos capture attention on social media because users receive alerts when a page they follow has a live event and real-time content is prioritized by algorithms. Increase customer engagement by:
Livestreaming before Black Friday to address in-store safety concerns or boost excitement with a last-minute giveaway.
Set a time and promote your live video by announcing winners in your latest giveaway. Then surprise viewers by giving everyone a gift or discount code.
Go live to create a conversation and show your brand's human side. Use your live stream to chat with people about their day, answer questions, and share your latest special.
---
11. Improve your in-store shopping experience
Adapt your Black Friday in-store shopping experience and promotions by addressing your audience's concerns and providing alternative ways to explore your storefront. Along with being a thoughtful and good salesperson, consider:
Offering shopping appointments for small groups
Prebooking shopping times via a reservation system
Providing special store hours for at-risk groups
Displaying BIPOS or buy in-store, ship to home (BISSTH) options
Explaining how you'll limit shoppers yet maintain a smooth experience
Creating a video highlighting your safety precautions
---
Black Friday tips: Adjust and move forward
Sure, Black Friday is different this year. However, small businesses that adapt and connect with customers have the advantage. Turn these Black Friday tips into a plan of action by going through each step and adjusting your plans for stellar customer experiences.