When Cindy Kelly first heard about the coronavirus, her concerns weren't for herself. They were for the German Shepherd puppies she raises.
"My biggest fear was, because it's a respiratory infection, if my puppies catch it, they would die," Kelly says. "I was more concerned about them than I was [for] myself."
To protect her puppies, Kelly knew she needed to limit the number of people who visited her business, Regis Regal German Shepherds in Spring Grove, Illinois. But that could have severely harmed her in-person dog training business. Kelly had a plan, though. She moved quickly to adopt virtual training, and, by doing so, she was able to limit interaction and continue training dogs.
While COVID threatened Kelly's virtual training business, it ended up driving what she called an "insane" demand for her puppies. Fortunately, she had built a tech backbone with a robust website that prepared her business for the surge in interest. To properly vet clients, though, she also needed to improve some old-fashioned phone skills.
---
Going virtual
When Regal sells a puppy, the transaction includes comprehensive training and consultation.
"When we sell a puppy, we sell not only with our lifetime guarantees on temperament and the first year of shots, but we also provide full comprehensive training," Kelly says.
Usually, after nine to 11 months, the puppies will return to be with Kelly and her husband for that training. Since socialization is essential to a German Shepherd puppy, every Saturday many clients also come back with dogs from 12 weeks to 15 years old.
"In the beginning, I was just panicked about bringing people on the property," Kelly says. "But I have lots of clients whose puppies were 12 weeks to eight months. And that's such an incredible time for socialization. It's such a huge time for emotional development. That was when we decided that we had to go virtual to keep my thumb on the pulse of every one of our puppies."
In the training sessions, Kelly teaches her clients how to give commands and how to hold the leash properly and evaluates how the dog responds.
Clients can book a one-hour session, and she will also provide one-on-one private advice through Skype, WhatsApp, FaceTime, Facebook, or just about any other platform someone wants to use. She paid for a premium Zoom subscription, but otherwise, the transition has been relatively easy and without a lot of extra costs.
"It took me a couple of times to really get good at it where I could put six clients on at the same time," Kelly says. "One client isn't difficult at all, but when you get six or eight, it's harder to manage because you can't get everyone on the screen at the same time."
---
The dog boom
Since so many people have been locked down across the country, some of them suddenly decided to adopt a dog. Whether it was a single person wanting companionship, or parents needing a distraction for their kids, getting a pet became a popular thing to do. In the early weeks of the pandemic, New York shelters reported a 10-fold increase in applications, according to Bloomberg.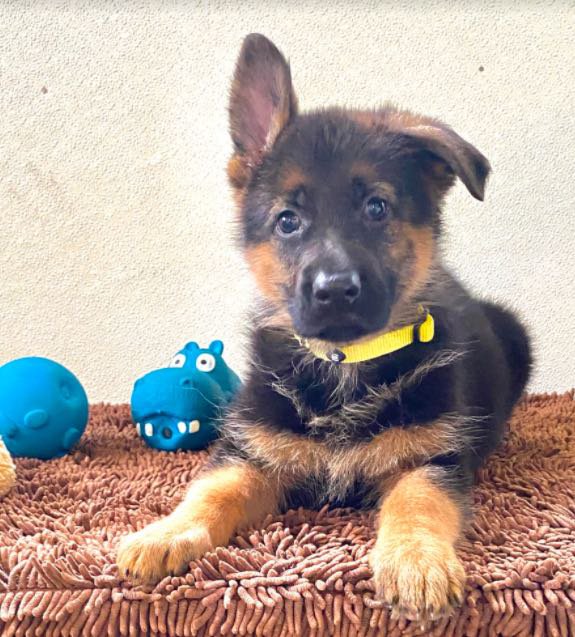 Regis Regal German Shepherds was a beneficiary of this trend.
"[The interest] has been expansive," Kelly notes. "I assumed business was going to slow down after the pandemic, but we've never been busier."
Right now, her reservations for new dogs are backed up until November 2021.
To get the word out about Regis Regal German Shepherds, Kelly has relied on digital advertising. Facebook was once a focus, but she has moved in other directions.
"It doesn't seem to really work for me," she says. "I have a lot of followers on there, but I very rarely ever sell a puppy on Facebook."
Kelly hired Winston Digital Marketing to expand her reach by optimizing her SEO and upgrading her website. That gives people the ability to check out her facility from the comfort of their homes. In all, the website generates about 15 inquiries a day, she says.
"I'm selling all over the country," Kelly says. "So I will walk people around my state-of-the-art kennel, let them see the property, and let them see five generations of my dogs."
She thinks the quality of her website, in conjunction with her reviews on Google, has also helped to give Regis Regal German Shepherds credibility.
"I couldn't sell a $6,000 to $70,000 dog without them meeting me if they didn't have the kind of confidence they do," Kelly says. "So having my website completely up to date and user-friendly is absolutely essential moving forward."
Kelly is considering other technology investments as well.
"Currently we don't use back office software, although we are looking at implementing a more modern system, like a [customer relationship management], to make things easier to manage," she says. "Right now I have a lot of papers and a filing system, so it would be great to make better use of technology in that regard."
---
A strict vetting process
While Kelly's business has benefited from the COVID-related puppy boom, she does harbor some concerns that people will grow bored with their dogs once things are back to normal again.
"My biggest fear is that once this opens up and everybody gets back to their normal life of going to work, they are now stuck with a dog they didn't do any research on," Kelly says. "That is really scary to me."
To make sure that her customers can provide good homes for her German Shepherds, she puts them through a rigorous vetting process.
Kelly estimates that about six of the 15 inquiries she gets per day through her website are serious.
"I could probably sell six puppies, but usually three of [those interested] are probably acceptable to own one of our dogs," she says.
In the past, Kelly relied on a series of questions and her intuition to determine if people would offer a good home for her dogs. But as more inquiries are coming via digital methods instead of in person, she has had to improve her phone skills. She'll spend 45 minutes asking a series of questions about their knowledge of German Shepherds, their lifestyle, and whether they have kids.
"I've had to get really good on the phone, recognizing who's teachable and who isn't," she says. "If they're not teachable, I won't sell them the dog. So I've had to get really, really good at recognizing that on the phone when I'm talking with them."
---
A website and video conferencing can replace in-person interactions
Quickly pivoting to adopt technology, having a good website, and knowing what works helped Regis Regal German Shepherds grow in difficult times.
Virtual conferencing can substitute for in-person interaction
While you wouldn't think that dog training would lend itself to instruction over video conferencing services, Kelly has found a way to make it work, showing that it's always a good idea to investigate if any of your in-person services can be moved online.
A good website matters
After upgrading her website and investing in SEO, Kelly received strong interest from customers interested in purchasing a dog. When COVID hit, that digital storefront became absolutely essential to establish her business's credibility.
Know what works
Kelly tried Facebook advertising, but she didn't find it effective, so she directed her advertising in other areas. It's important for small businesses with limited resources to avoid throwing good money after bad if something isn't working.
When COVID made it dangerous for customers to visit Regis Regal German Shepherds, Kelly used video conferencing services. That approach, combined with a previous decision to upgrade her website, set her business up for continued success.