In the search for the best web hosting service, Cloudways offers a unique yet streamlined approach that many users will find both easy to use and sensible to its core.
It's built to be trouble-free, approaching web hosting as a natural extension of web building and focusing on its core audience of small business owners. Nothing is too complicated, and setup is easy with one-click installations. And if needed, live help is available 24/7/365.
Cloudways flexible billing options means you pay only for resources used. They also offer a three-day free trial period and a demo, so you feel secure before buying.
If you cancel, you will only be charged for the time you have used and nothing more.
Cloudways servers are well distributed to handle maximum traffic, leading to fast page speeds and excellent overall uptime.
---
Who is Cloudways for?
Thanks to its flexible pricing model and intuitively scalable approach, Cloudways is well-suited for small business websites (and medium ones) who are working with a limited budget.
---
Cloudways' features
Cloudways hosting has developed a streamlined set of features that help elevate your web hosting experience, tailoring their capabilities to your needs and offering room to grow and scale as you manage your site.
Free SSL certificate
Protect your data and your visitors' peace of mind with included SSL (Secure Sockets Layer) protection and certification.
Included migration
As part of all plans, they will migrate your first website to Cloudways for free.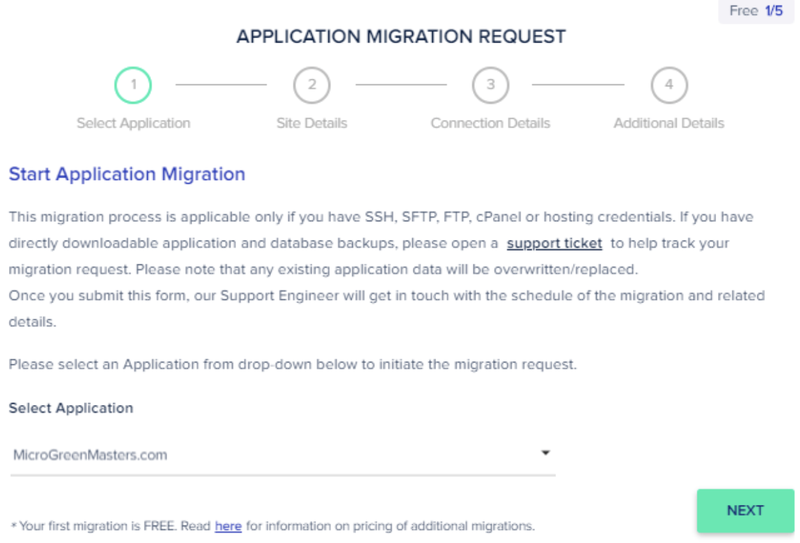 Hourly plans available
When you compare Cloudways vs. any other hosting company, one aspect stands out: their approach to billing.
They elevate flexible plans to a more functional level, with pay-as-you-go models that bill on an hourly rate, charging you only for the time you have used. You pay only for the resources your site consumes and nothing more.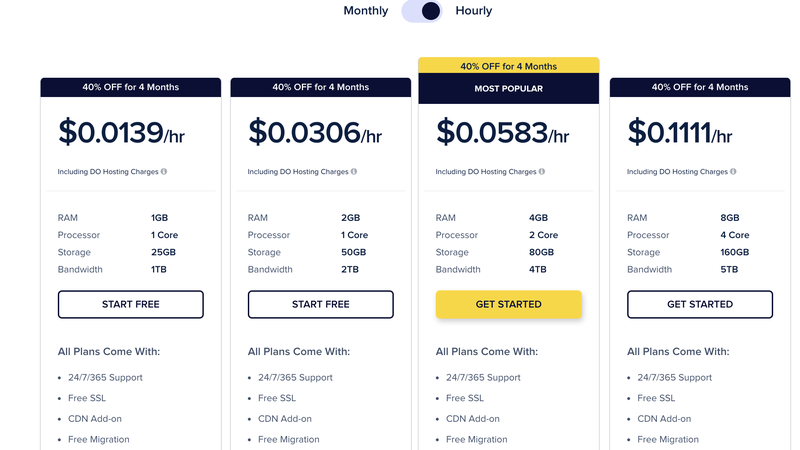 WordPress ready
WordPress is one of the most commonly used content management systems on the internet, so Cloudways has included a Cloudways WordPress integration.
As you configure your hosting specifications, you can install WordPress immediately, choosing standard WordPress hosting, multiple WordPress sites, or even WordPress with WooCommerce hosting for online stores.
Site monitoring
Not all hosting services offer site monitoring as Cloudways does, which gives you increased insight into your site data. You can monitor your entire website's load time and dive deeper into incoming traffic reporting, reads per second, etc., so you can adjust and customize your site based on this data.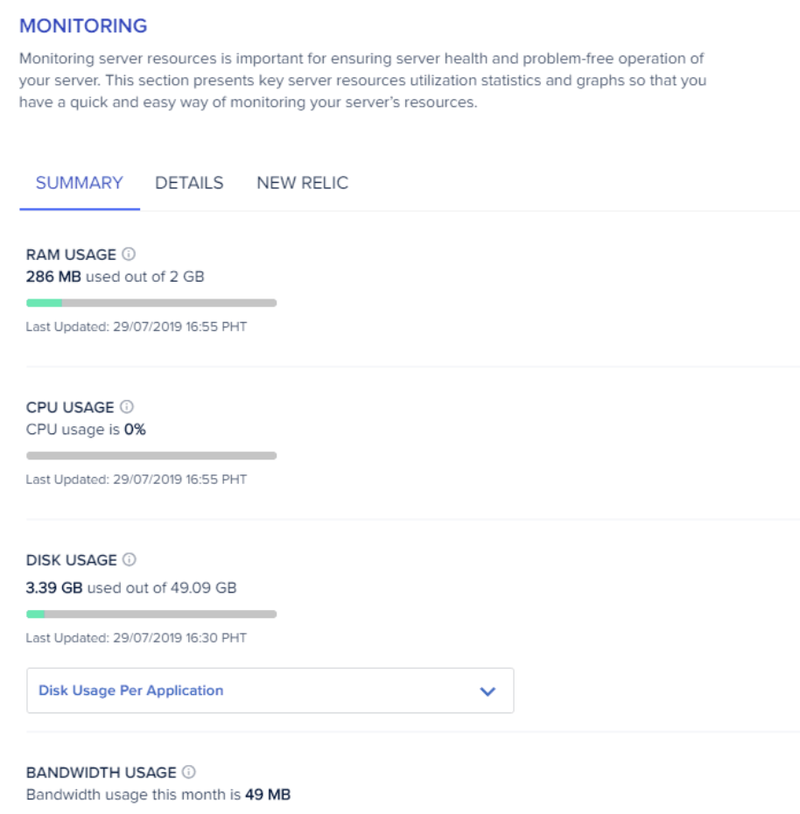 No limit to applications
Cloudways lets you load up as many applications as you need without being capped or throttled.
Site backups
Backups are essential to protect and preserve your data and site history. Cloudways lets you set up automatic backups, in intervals of one, two, three, or more days — up to a week. You also can execute manual backups at any time.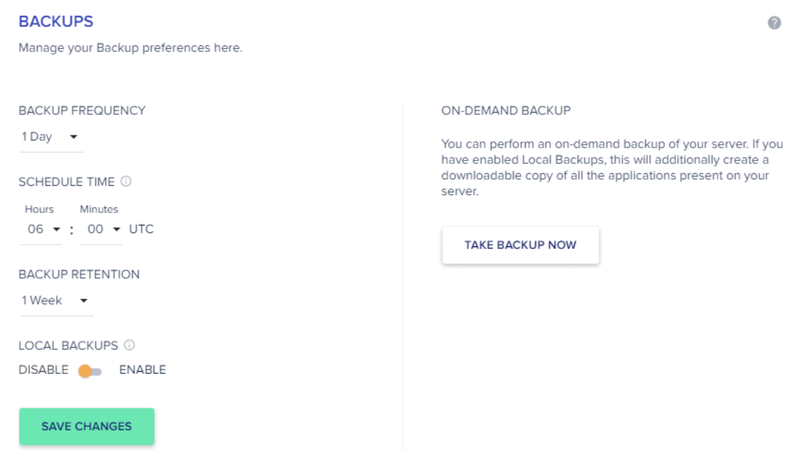 ---
Cloudways' ease of use
After you've made your website, you don't want another headache in building yet another system. Cloudways makes the installation process easy out of the gate, with one-click setups and free migration included. Adding applications and upgrades is just as easy.
The Cloudways setup is well structured and easy to navigate. The Cloudways staging area allows you to set up your back end updates and test them here before committing to going live, giving you maximum peace of mind.
---
Cloudways' pricing
Cloudways pricing comes in four tiers: DO1G at $10/month, DO2G at $22/month, DO4G at $42/month, and DO8G at $80/month. Each level comes with 24/7 Cloudways support, SSL certificates, and unlimited apps. As you scale up the tiers, you enjoy increased bandwidth, storage, and RAM capacities so you can grow your site traffic, marketing, capabilities, and more.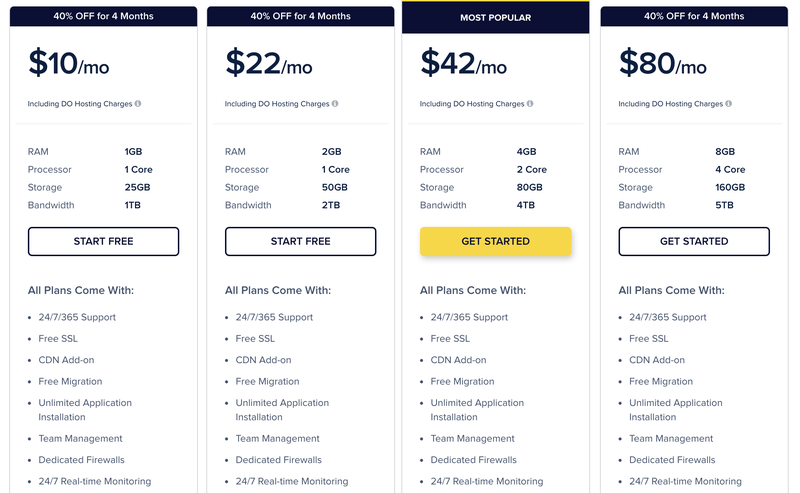 They have a generous, fair moneyback model, which means you can cancel any time and be charged only for the time used, not the full month.
---
Cloudways' support
Cloudways support is available 24/7 and 365 days a year, so you're never left in the dark. You can access support via email ticketing, live chat, and telephone.
With phone support, you must fill out a form to request a call and then wait for them to schedule the call with you.
An extensive online knowledge base lets you search for answers to technical problems, billing questions, FAQs, and more.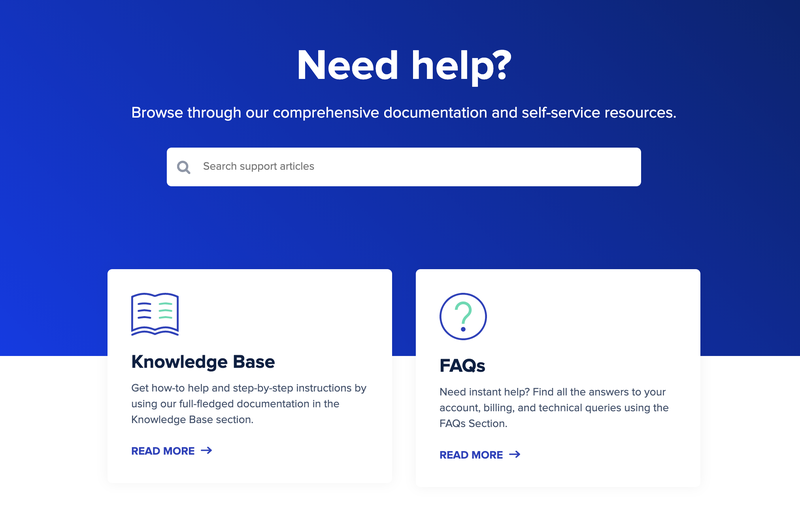 ---
Benefits of Cloudways
Cloudways' high performance, usability, and extensive features leave it with few downsides. From a simple and stress-free setup to features that let you scale when needed, to a hassle-free and sensible billing process, the upsides are many and varied.
You get great hosting quality and the ability to test out changes before taking them live. An internal Cloudways CDN (content delivery network) acts as a multilocation server system to reduce traffic loads on pages, increasing page load speed for better run times and search engine ranking.
---
Cloudways delivers excellent performance
Thanks to pay-as-you-go billing and other fine features, Cloudways offers an outstanding balance of affordability and capability. Its cloud-based server management means fewer limitations in areas such as speed, bandwidth, uptime, etc.
---
Frequently Asked Questions for Cloudways
No, but they offer a three-day free trial period. It's budget friendly and has a pay-as-you-go pricing model.
Yes, every site gets a free Cloudways SSL certificate. It also offers site backups for security, technical problems, or if the site gets hacked.
How does Cloudways billing work?
They offer many types of billing cycles, including traditional monthly payments or hourly, pay-as-you-go models.

See if Cloudways is right for you by booking a free demo, a three-day trial period, or trying their hourly pay-as-you-go pricing models.
See if Cloudways is right for you by booking a free demo, a three-day trial period, or trying their hourly pay-as-you-go pricing models.
The Motley Fool has a Disclosure Policy. The Author and/or The Motley Fool may have an interest in companies mentioned.