Your customers reach out in more ways than ever before, from text messages to shoutouts on social media. Tracking and responding to your clients isn't just important; it's a necessity.
Keep in touch with consumers while building relationships by incorporating these key tactics into your customer communication strategy.
---
Overview: What is customer communication?
Whether you're talking to customers in your store or responding to an online message, the customer service experience starts with good communication.
Your social platforms and website give information and set expectations, whereas your customer care teams deliver custom solutions.
According to a Microsoft Global State of Customer Service report, customers service channels include:
AI chatbots
SMS or text messaging
Social media
Online communities
Telephone
Self-service options
Search engines
Mobile apps
Live chat services
In-person visits
Email
Each touchpoint allows you to build rapport with your clients. Yet 2017 Microsoft data show that 47% of customers use three to five channels for assistance, and 24% use six or more. So, identifying preferred platforms is vital to efficient workflows.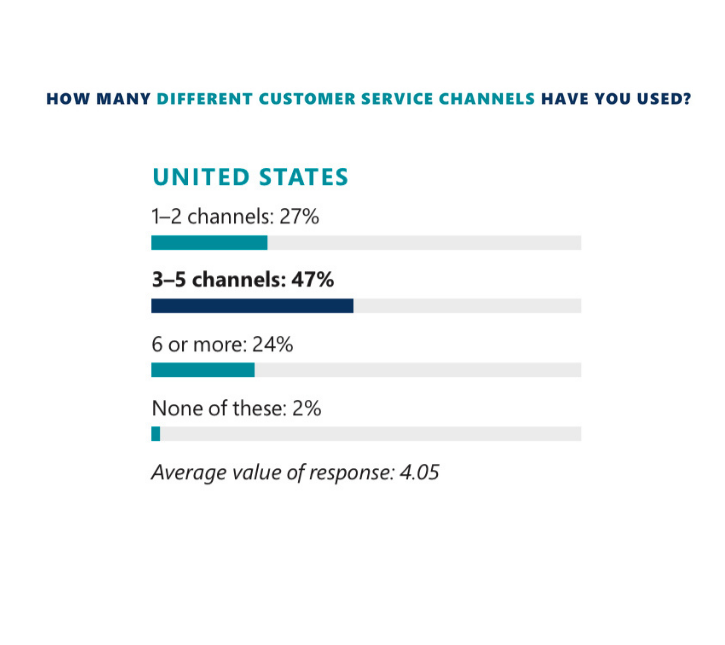 Developing a customer communications management (CCM) strategy helps you improve consistency and reliability, ultimately increasing customer satisfaction.
As a small business owner, you don't always have the time to oversee every channel while running a busy shift in person. But you can take steps to ease your communication pain points and deliver an excellent experience for online and offline customers.
---
How to improve customer communication in your small business
Using the right customer service metrics and improving your team's customer service skills go a long way toward delivering top-notch experiences.
A successful strategy requires further actions, such as diving into client communication preferences and using the right technologies. Enhance your communication with customers using a comprehensive approach.
1. Analyze all forms of customer communications
Before you can figure out how to improve conversations, you need to know how your customers want to communicate with you. Doing so involves using a research method called the voice of the customer (VOC).
Learn about your clients by mining data from:
Customer relationship management (CRM) systems, such as Salesforce
Point of sale (POS) reports showing data about frequently returned items
Call center software provided by cloud phone services
Customer reviews on your website, social channels, or third-party platforms
Online dashboards, such as Google Analytics or email reports
Customer service software, such as Zendesk's live chat or email support
Customer satisfaction (CSAT) and net promoter scores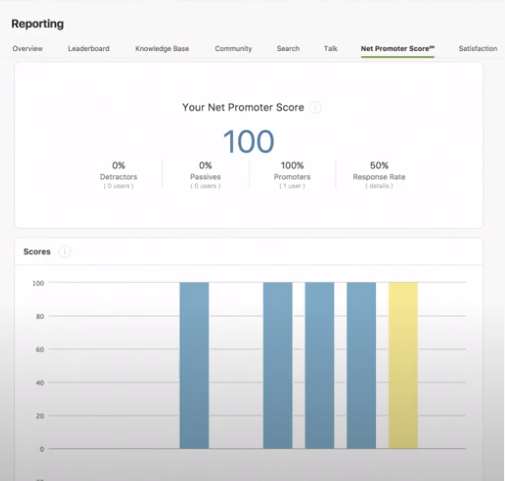 Identify patterns and develop insights
While going through various channels, look at data to determine your customers' communications needs. Segment your information using demographic, geographic, and psychographic analysis.
Take these steps to interpret your information and understand the voice of your customers:
Make a list of all the ways your customers might communicate with your brand.
Review the frequency of communications per channel.
Assess your average response times.
Note any spikes in volume during the holidays or after major promotions.
Look for instances where customers contact you in several ways to solve a problem.
For example, someone who can't get through to your customer contact center may send an email. If they don't get a reply there, they may send a private message. Still no response? There's a good chance that person will call your business out publicly on social media.
Each bit of data helps you meet your customer communication management goals. Turn your insights into action by applying it across various activities, from training employees to developing self-service tools.
2. Set platform-specific protocols and goals
It's essential to set expectations for yourself, employees, and customers. First, it gives you standards for support teams and clients to rely on. Second, it provides a benchmark to evaluate response times and set clear goals.
You can communicate these expectations to customers on your website, your phone-answering service, and even via automated responses.
Manage your customer communications by:
Creating platform guidelines: List target response times for each communication touchpoint.
Automating responses: Set up automatic replies to let customers know when to expect a full response.
Developing templates: Give customer care teams access to pre-written sample responses.
This combination of tactics keeps your customers and teams on the same page. Remember to provide your team with assets that can support customer communication, such as short how-to videos and digital troubleshooting guides you can send out via email, chatbot, or messaging services.
3. Make communication easy and convenient
If your customer service is only available Monday through Friday from 9 a.m. to 5 p.m., you're probably not meeting the needs of your customers. The fact is that your customers expect fast responses and want multiple ways to get answers. If you can't offer that, then they'll head to another brand that prioritizes customer communication.
Of course, you can't be online all the time or answer phone calls 24/7. But that doesn't mean you should ignore those conversations until Monday morning.
Communicate efficiently by:
Using virtual call services or an assistant during high-volume call times or for after-hours communication.
Displaying contact information on every page of your website and all social media profiles.
Stating your availability and estimated response time on your voicemail or automated communications.
Offering self-service options, like a chatbot or FAQ pages, to help customers self-assess and troubleshoot issues.
4. Train your customer care staff
Small business owners can't complete every task, but it's hard to give up control. Fortunately, you can set the stage for reliable and positive customer experiences by investing in your staff.
Taking care of customers requires a specific skill set. You can help your teams show empathy in customer service while building listening skills with ongoing assessment and training opportunities.
Invest in customer service training for staff that includes:
Mock scenarios: Put teams under pressure with timed calls resembling real-life situations. Add background noise, garbled calls, and instances where the actual problem is unclear.
Suggestions by departments: Talk to your sales, marketing, and product development teams to uncover what they want customer service agents (and customers) to know.
Customer review insights: Walk through some of the top issues found in reviews for your brand or competitors. Ask teams to troubleshoot these concerns and come up with solutions.
Standard operating procedures: Give clear guidelines for when and how to escalate a problem, including the proper chain of command.
Skill assessment and mentoring: Identify areas for improvement and personalize training programs by individually mentoring employees.
5. Invest in the right technologies
Although budgets are tight, investing in the right technologies can increase profitability and employee and customer retention rates. Customer-facing team members need data at their fingertips, making integrations and cloud services essential for satisfying client experiences.
This especially holds true for customers who reach out to support teams through multiple channels, with NICE inContact reporting, "Nine out of 10 consumers say they expect a seamless transition when moving from one communication method to another."
For instance, your business phone system should integrate with your CRM so teams can quickly access or update customer data. Remote workforces can also benefit from a unified communications dashboard that places all customer conversations in one spot.
---
Build relationships through excellent customer communication
Take advantage of multiple platforms and a deep understanding of your market to improve customer service experiences. A cohesive customer communication strategy ensures your brand makes a lasting impression for the right reasons.