Running online display ad campaigns can be challenging. You need to figure out which network is ideal to advertise on, how to target people interested in your products, and how to optimize your campaigns, among other considerations.
However, just like in most things, you'll find it a lot less overwhelming to run digital advertising campaigns once you gain some level of familiarity. What's more, you'll make fewer mistakes, have a higher likelihood of landing profitable campaigns, and even come across strategies to lower your cost per clicks (CPCs) — all of which can improve your bottom line.
To help you get better results out of your campaigns, we'll look into the nuts and bolts of display advertising, its benefits, and the best ways to create and run them.
---
Overview: What is display advertising?
In layman's terms, display advertising is the method or process of marketing a product or service through visual content, such as images or videos on various platforms.
Digital display ad campaigns can be static and include plain text and images, or animated with changing text and multiple videos. These can be displayed in websites, apps, social media feeds, and online videos.
Regardless of the method or format, most display ads revolve around the core principle of catching the attention of targeted audiences via creative ad designs and content in order to turn them into paying customers.
Similar to how marketing is different from advertising, display advertising is distinct from search advertising, although both are forms of pay-per-click (PPC) ads.
Search ads are text advertisements with strict size limitations displayed on search engine results pages (SERPs). On the other hand, display ads can include rich media and be shown across display ad networks and virtually anywhere online.
---
4 types of display advertising
Learn the various types of internet display advertising to figure out which ones best fit your business dynamics.
1. Traditional or static display ads
Traditional display ads are common banner ads, usually in landscape, square, or skyscraper image sizes. Most static display ads are image-based with a few texts and are typically shown on websites.
Adobe's static display ad is a classic example of this.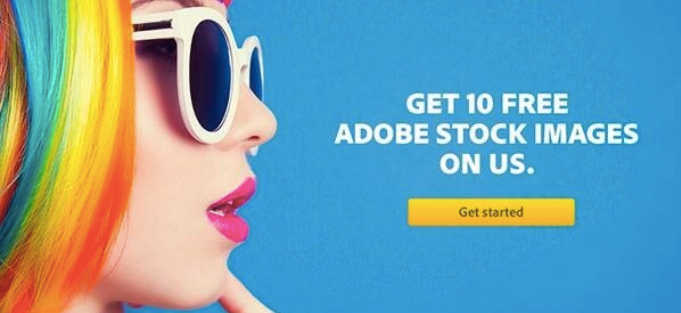 2. Animated display ads
Animated advertising displays use animation that can be combined with audio to make long-form advertisements that offer complex or deep product, process, or problem explanations and info.
Animated ads are often more eye-catching and engaging. This increases your chances of getting better conversions and more sales, giving you a higher return on investment (ROI) than traditional display ads.
3. Responsive display ads
Responsive display ads are based on multiple images, descriptions, and text headlines that ad platform algorithms use to size, orient, and place ads in various combinations.
For instance, Google's responsive ad automatically adjusts the appearance, format, and size to fit available ad spaces within the Google Display Network. Essentially, the ad platform's algorithm determines the best-performing ad format for your specified audiences.
4. Retargeting display ads
Remarketing or retargeting display ads are shown to people who have visited your website's specific page (or pages) but have not acted on your offers or conversion goals.
Retargeting display advertisements show relevant ads to previous website visitors to get them to come back to your site and complete your desired actions.
---
Advantages of using digital display advertising for your business
If you're still on the fence about whether you should leverage display ads in your business advertising initiatives, learning about the benefits might help you decide.
Offers great visual impact
Display ads are visually appealing. They allow you to use eye-catching colors, engaging text, and rich media to attract your target audience's attention.
Design your display ads to highlight your offer's value and to reflect your brand. This helps you drive traffic to your website and stand out from your competitors. Apple's display ad for gift cards replaced some letters with emoji versions of the brand's products. It's a creative way to catch the audience's attention.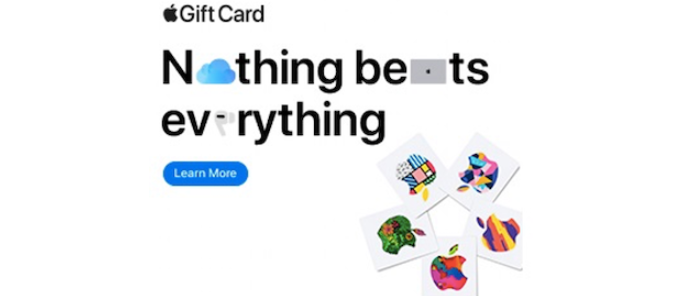 Boosts brand awareness
Display advertising sparks initial interest for your brand from your target audience, and its wide reach gives you higher ROI potential. For example, if users go on a website for gardening tips, displaying your landscaping supply shop through ads is an excellent way to let them know about your business.
While the users might not be looking to buy at that moment, your display ad helps expose your business to people who might need your services or products down the line.
Easy to track and measure
Display ads are trackable and measurable, allowing you to monitor your campaigns' key metrics, including frequency, impressions, and click-through rate (CTR).
This lets you assess whether your display ad campaigns are generating meaningful results. It also teaches you which parts of your ad campaigns are working and which aren't, allowing you to optimize how you allocate your marketing budget.
---
Are display ads right for your business?
While banner display advertising costs are generally low, you need to invest time and energy if you want a sales-generating campaign. Below are crucial points that will help you determine whether display ads are right for your business or not.
When display ads should work for your business
For the most part, it's almost always a great idea to use paid ads. Below are the common reasons business owners use paid ads.
You want immediate traffic/results: If you run your ads tonight, you can get hundreds or thousands of views overnight, depending on how aggressive your campaign is. It's almost impossible to accomplish this organically.
Competition is fierce: With the right budget, you can put your brand/services in front of thousands of people, giving you an unfair advantage over your competitors who aren't using display ads.
You have a new business: When you have a new business, no one knows about your brand. But using display ads lets you proactively target specific demographics and be visible even though you don't have much content online.
When you may want to seek other methods of advertising
Sometimes it's in your company's best interest to veer away from display advertising. Here are several reasons why:
You want longevity: When you turn off your paid ads, you immediately lose a good bit of traffic. Your listing disappears when you run out of budget, so there's no longevity in this method of generating traffic.
You have a small marketing budget: When two or more companies pursue the same keywords, it results in a bidding war. This could skyrocket your marketing cost.
You don't have the skill: Running successful paid ads requires a steep learning curve. You need to know how to target your audience and create compelling ads before you start seeing significant returns.
---
3 best practices for creating and running your display ads
There is a right and a wrong way to run display ads. Do the former, and you'll strike gold. Do the latter, and you'll end up suffering significant losses. Consider the best practices below to enjoy winning ad campaigns.
1. Keep it simple
Go for a simple display ad design that clearly conveys your offer. You'll just confuse or annoy your potential customers if you bombard them with over-the-top graphics. Avoid including too much info in your ads so you don't overwhelm your audience. Instead, highlight your offer and add a clear call to action (CTA).
2. Focus on relevance
Your display ads need to be relevant to your target audience and campaign goals. You want to encourage your prospects to purchase, not annoy them with irrelevant offers and messages. Contextual display ads help make sure your ads are shown to people with similar interests by displaying them on websites with content relevant to your products or services.
By putting a premium on relevance, you avoid frustrating your target audience. Also, you get web visitors who will likely take action on your offers.
3. Monitor and test your ad performance
To figure out which banner size your audience responds well to, track and test your ads. Create multiple ad formats and sizes and see which one yields the best results.
Unless you've been running display ads for years targeting the same audience and offering the same products and services, you won't know which ad format and size are ideal without running several tests.
---
Start creating winning ad campaigns
Even if you're running a startup and have very little visibility online, you can still get your products and offers in front of highly targeted audiences with the help of display advertising. Done right, you'll do more than just "expose" your products; you can compel your audience to click and make purchases.
The tips we covered in this guide are meant to help you learn the basics of display advertising and use it to grow your business. With these tips, you're bound to see an increase in your sales.