File clutter slows and aggravates you, but migrating physical documents online and keeping them organized is a pain.
eFileCabinet, an electronic filing cabinet, makes your switch to a digital storage solution easier and frees you up to pursue more productive tasks.
Similar to any business organization apps you use, eFileCabinet takes project organization a step further by organizing and streamlining your entire document library.
eFileCabinet is an all-in-one digital document management system, that allows users easy document archiving and data migrations and efficient and easy ongoing maintenance.
---
Who is eFileCabinet for?
eFileCabinet has found its niche in expanding small enterprises. They often lack implementation teams and big budgets so find its reasonable rates, easy installation, and flexible storage options attractive.
But larger organizations are onboard too and make use of the 5TB of storage offered at the Enterprise plan level.
If you're a smaller business and need to keep your documents secure and confidential, and easily accessible, eFileCabinet may be right for you.
---
eFileCabinet's features
eFileCabinet software has an impressive features lineup. Their offerings are smart and tailored to just what makes business, document, and website management easier with an online filing cabinet.
Open API
eFileCabinet understands how important it is to interface with other software and has made its APIs (application programming interface) public.
Rather than offering a few back-end integrations, eFileCabinet's API implementation lets users connect eFileCabinet to almost any software they're using.
For example, any program that has a 'print to' function can upload content directly into eFileCabinet. This is similar to how you can save a document as a PDF from your word processor, using the print option.
Create documents
While uploading existing documents is convenient and saves time, you can also create documents directly in the program. You can share and manage them with an extensive library of premade templates already populated with the information fields you need.
Zonal OCR
Zonal OCR, for optical character recognition, delivers speed and retrievability. It automatically captures document information on a field-by-field basis.
It relies on document metadata (key data about the document), such as names, dates, and invoice information, to digitally organize and manage documents, which improves retrievability and speed.
Sidekick
Sidekick saves time by giving you instant access to programs with no need to toggle back and forth. It uses a clickable icon to show programs, like a picture in picture or a 'last viewed'.
You can then drag and drop files directly from any program in your computer right into the application itself and instantly click to expand for account access, document management, searchability, etc.
Sidekick also has desktop app functionality that syncs your eFileCabinet account to your desktop in real-time, allowing you to access online stored files without switching onto a browser.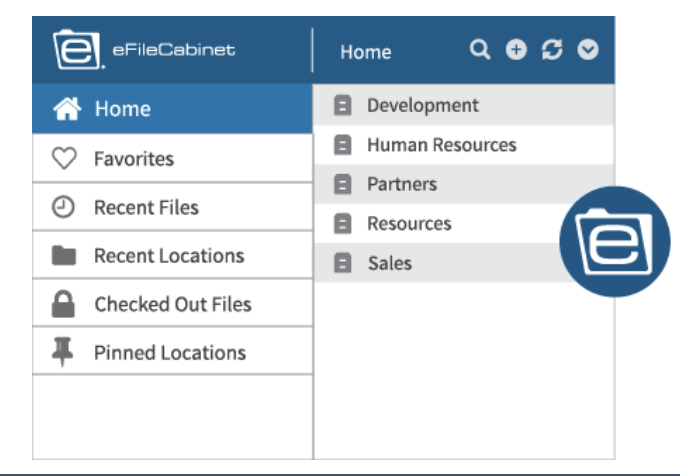 Mobile apps
You can organize, access and share your files on the go, with eFileCabinet's mobile apps, available both for Android and iOS. You can even upload documents from your camera roll or mobile scans.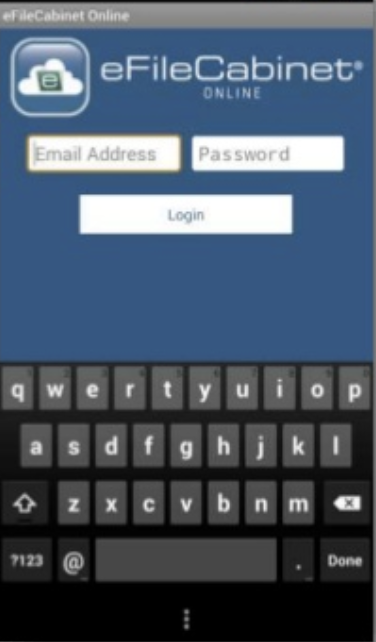 Audit ability
Multiple users introduces the possibility for user error. To prevent that, eFileCabinet lets you audit files, so you can get a complete document history and know who made any change.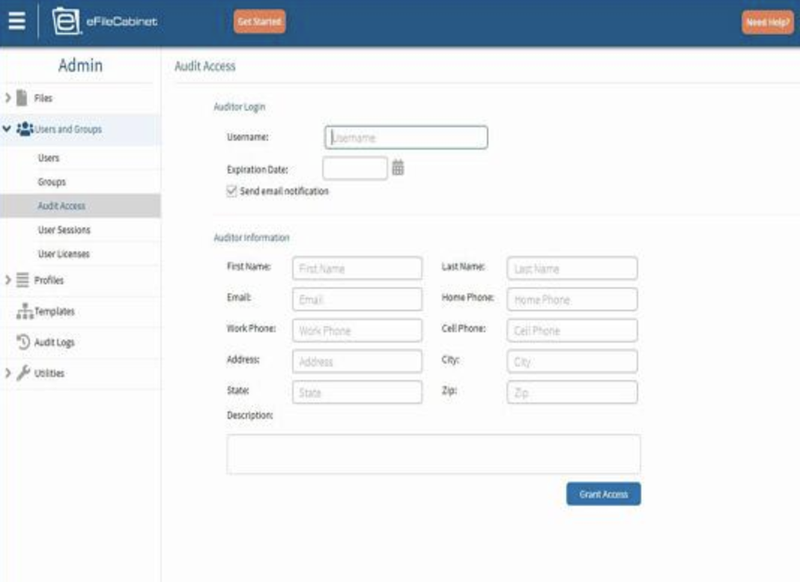 Audit access allows you to check up on author information and document history.
Direct software integrations
Besides its open API, eFileCabinet integrates out of the box with Microsoft Word, Excel, Outlook, PowerPoint, Salesforce, DocuSign, and more.
---
eFileCabinet's ease of use
The ultimate value of any software is measured by its usability. With a very user friendly user interface, users will experience no more than a slight learning curve
Sharing files is simple and straightforward. The implementation resembles an email inbox, with similar look and navigation. No need to open your email since you can email straight from eFileCabinet.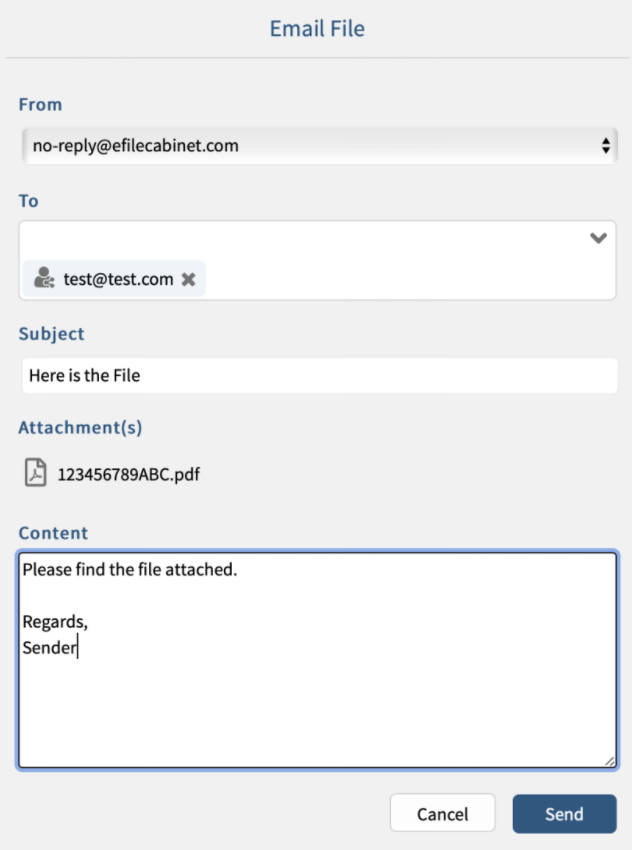 A convenient and familiar side toolbar displays folders and a preview function lets you view and mark up documents in a separate window. This is another way eFileCabinet improves your productivity by mimicking commonly used processes.
Many skills you'll need to use you will most likely have deployed in managing your business website. Things such as text editors, HTML 5, multiple users, and more will be second nature.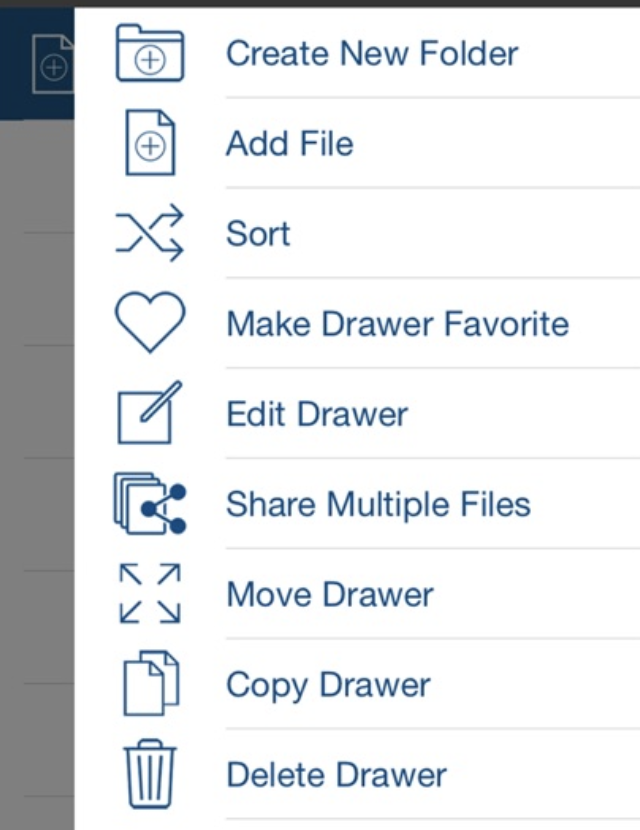 ---
eFileCabinet's pricing
eFileCabinet uses a tiered pricing model. The four price points, Basic, Advantage, Business, and Enterprise, provide an option for any business budget.
Pricing is based per user and starts at $15/month when billed annually for a plan offering 25 GB of storage, but this only applies to file sharing and not document management functionality.
The next tier, Advantage, costs $30/per month per user with 1 TB of storage. It includes access to the document management system, document creation templates, QuickBooks integration, and secure file sharing. The Advantage tier requires a three user minimum.
At $55/per month per user, the Business tier has no minimum user requirement, making it more cost-effective than two or three users at the Advantage tier.
This plan offers all the features of the Advantage tier plus business process automation, automatic file naming conventions, and the Zonal OCR feature.
For larger organizations, the Enterprise tier is available, with pricing based on necessary licensing and desired features.
---
eFileCabinet's support
Industry experienced document management specialists are the core eFileCabinet support team. They provide quick response and are available by phone, email, ticketing, or even live chat support.
You also get daily live training by request, helpful webinars, a live representative to assist during onboarding, and a vast library of support resources.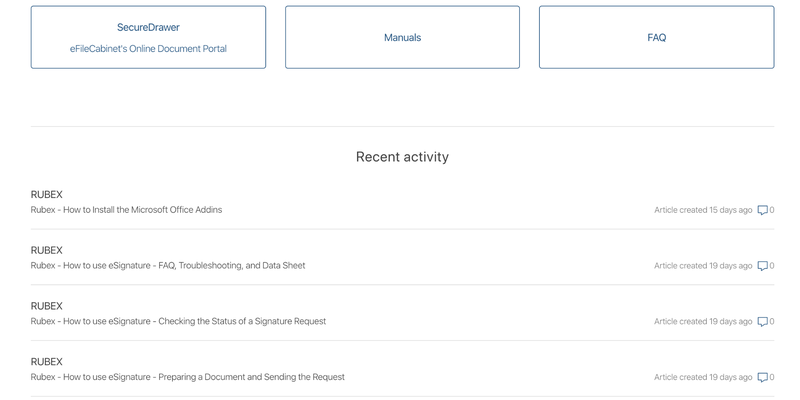 ---
Benefits of eFileCabinet
Whatever communication tool or strategy you need, you will have the documents at hand, thanks to digital filing cabinet software. You can use eFileCabinet fully in the cloud or make use of its offline desktop sync.
You have access to many features and additional integrations, either natively or through APIs. Though plans are billed annually, eFileCabinet offers optional three-month licenses for the short-term or to add on to full-year licenses.
eFileCabinet is ideal for remote workers. You can keep all sensitive and company information organized and accessible from anywhere.
One of eFileCabinet's most significant benefits of this software is its open APIs. They protect current software investments by allowing you to communicate with any application or software you are already running.
eFileCabinet's interface is simple to understand and easy to use so even the most technologically challenged in your office should feel comfortable using it.
---
eFileCabinet gets your office in order
Thanks to a user-friendly approach, API capabilities and integration with Microsoft Office and other products, you can easily get your data organized and online.
---
Frequently Asked Questions for eFileCabinet
Is sensitive data secure?
eFileCabinet offers out-of-the-box security coverage, meaning that your files are encrypted. eFileCabinet lets you create permission rules to suit your needs.
Can you use eFileCabinet for free?
They offer no long-term free plans, but do have a free trial period so you can make sure it is the right fit. For smaller businesses, they offer plans starting at $15/month per user.
How much data can you store?
Storage amounts vary by plans, with the lowest tier giving you 25 GB of storage all the way up through 1 TB or more.

Are you ready to organize and streamline your business documents? Check out a free trial of eFileCabinet to see if it's right for you.
Are you ready to organize and streamline your business documents? Check out a free trial of eFileCabinet to see if it's right for you.
---
How eFileCabinet Compares
The Motley Fool has a Disclosure Policy. The Author and/or The Motley Fool may have an interest in companies mentioned. Click here for more information.
Suzanne Frey, an executive at Alphabet, is a member of The Motley Fool's board of directors. Teresa Kersten, an employee of LinkedIn, a Microsoft subsidiary, is a member of The Motley Fool's board of directors. The Motley Fool owns shares of and recommends Alphabet (A shares), Apple, DocuSign, Intuit, Microsoft, and Salesforce.com and recommends the following options: short March 2023 $130 calls on Apple and long March 2023 $120 calls on Apple. The Motley Fool has a disclosure policy.