Opportunities can come from anywhere, such as a chance meeting at the store or in a community group on social media. But you might only have 20 to 60 seconds to deliver a compelling and memorable statement.
Use practical tips to learn how to sell yourself or a product, then create your own version from an elevator pitch example tailored to various scenarios.
---
Overview: What is an elevator pitch?
A good elevator pitch, also known as an elevator speech or elevator statement, is a few sentences delivered in less than a minute describing who you are, what you do, and how you help your audience. It provides a value proposition and ends with a call to action.
You may write an elevator pitch about yourself, a brand, or a product. And you can use it online or in person. Your goal is to earn sufficient attention and trust to get a conversation started.
---
When should you use an elevator pitch?
It's hard to come up with a place where an elevator pitch isn't acceptable. There are many situations where you can introduce yourself or get reacquainted with professional or personal friends.
Adjusting to each situation and delivering a concise and audience-focused statement is vital to building connections. Once you know your audience, you can prospect for sales or pitch yourself anytime.
Virtual interactions and digital channels
Delivering a brief message directly tied to the person and platform is a critical business skill. And you'll find tons of places to share your elevator pitch.
Develop platform and audience-driven statements for:
LinkedIn: Use a form of your pitch within your LinkedIn summary or as a response to warm prospects, such as a follow-up message after gaining a new connection.
Email outreach: A letter of introduction is an elevator pitch to a cold prospect. Perfect this method to find more potential clients.
Online resume or curriculum vitae (CV): Insert your elevator pitch into your cover letter or as an objective or summary on your resume or CV.
Video or audio calls: Be prepared to meet prospects and respond confidently when asked about what you do.
Social media groups: When you engage in industry- or skill-related groups, devise a short opening statement that speaks to your audience.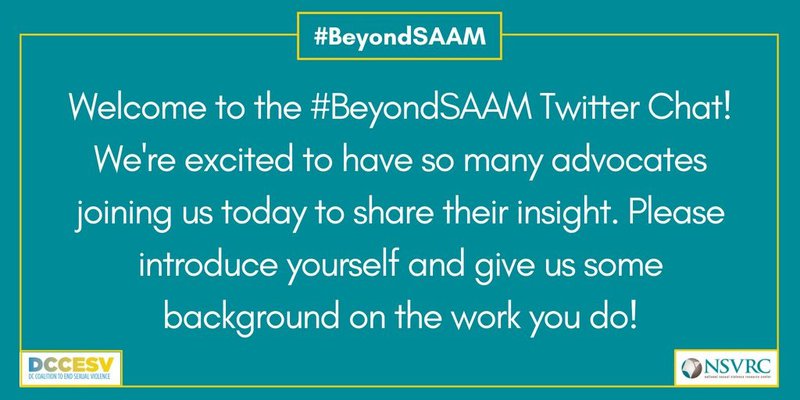 Networking and job events
Take the lead when attending networking or job events. In each instance, consider who you'll come into contact with and then tailor your message to their specific problem. Create elevator pitch examples for:
Trade shows
Business conferences
Networking expos
Internal meetings
Local professional or personal events
Personal situations
In our highly connected world, many people you talk to know someone who knows someone who needs your services. Once you go into business, it's vital to learn how to market yourself in every situation.
---
4 successful elevator pitch examples to help you craft your own
When writing your elevator speech, you want every word to count. In its shortest form, a pitch presents a problem, solution, your credibility, a unique selling proposition, and a call to action.
But you can mix it up by adding a big statistic or telling a before-and-after story. The key is to keep it short and sweet. Find inspiration by using these examples of elevator pitches.
1. Job interview: "Tell us about yourself"
Thanks for meeting with me today. For the past three years, I've worked as a PR and marketing consultant capturing brand voices for thought-leadership content. I successfully placed six articles in Forbes, Entrepreneur, and several industry trade magazines. I realized how much I love brand storytelling, so your job opportunity jumped out at me. As a dog owner, I'm thrilled with the chance to use my talents to help shelter animals at Jel-Z Pet Project.
This elevator pitch example gives a short background, shares proof of experience, then connects back to the job position. While it's a great statement, there's always room for improvement. Check public social media feeds to personalize your speech to show you did some background research.
2. In-person networking: "Are you from around here?"
After graduating with a bachelor's degree in marketing, I moved here three years ago to work with Jenkins Group. Have you heard of it? We help local businesses like Jan's on Main reach customers in other states. Last week, we finished a sweet video showing the latest evening wear line, and 1,500 people shared it on Facebook in the first hour. How about you?
Rubbing shoulders at a local meeting for entrepreneurs is a great way to connect. This elevator pitch sample references a local business seeing great success. Make it even better by showing how social shares led to a quantifiable business outcome, like an increase in email signups or website traffic.
3. Online industry groups: "Say hi to the group"
Hi, I'm Sam, and thanks for adding me to the group! As a technical editor working in the manufacturing industry, I'm thrilled to join this group. I spend most of my time updating and editing safety manuals for companies like Myer, Inc., and Sil-Crew. But, I want to learn more about the factory side of things, and what better place than starting here with industry experts? So, I'm here to listen and learn, and if you have any questions about those safety manuals, give me a shout.
This sample elevator pitch works great because Sam keeps it simple, mentioning his expertise and reason for joining while acknowledging the group's experts. If he knows someone in the group, Sam could publicly thank them for inviting him as well.
4. At a trade show: Small group conversation
If you've had a dropped Zoom call or crappy audio this week, raise your hand. It happens to all of us. I'm Sue Veran from MightyTech. After a dozen — yes, a dozen — lost calls in a week, I created a solution that gives us nearly 100% uptime. Once our remote team saw a 30% increase in meeting productivity, we brought our software to small business owners like yourselves. If you want to check it out, scan right here for the app. Or pop by our booth at 2 for a demo.
Whether you're delivering a sales presentation or walking the floor, trade shows provide dozens of encounters and opportunities. In some cases, your elevator pitch will resemble the in-person networking statement above, while others will be similar to sales pitches.
---
3 best practices for writing a successful elevator pitch
Along with learning how to write an elevator pitch, you need to recall it on the spot and confidently express yourself in all sorts of situations. Practice it so often that it feels natural, both in content and pace.
Improve your sales techniques by learning about your audience, keeping it concise, and updating it as you or your brand evolves.

1. Research your audience
Talk to industry leaders or ask questions in social media groups to determine who your ideal clients are, what issues they face, and what value means to them.
Use a customer relationship management (CRM) program to keep your prospects or lead research in one spot. This is where you'll add details about their job position, business, or even hobbies.
2. Be careful when using jargon
The right industry-specific term can give you credibility. However, phrases used by developers or marketers may not be familiar to recruiters or even the executives hiring for those positions.
Keep your pitch simple, flexible, and targeted to your audience, meaning limit the jargon in most cases. The best way to do this is to run your pitch by several people, from friends to industry experts. Then ask them questions such as:
What industry am I in?
What service do I provide?
How could I help you or your friend?
What will you do next?
If they can't rephrase what you said or they fumble to come up with an actionable next step, then head back to your drawing board and revise your elevator pitch example.
3. Edit, practice, and track results
Your elevator pitches are fluid, so you want to update them as you grow or find what works better. Once you practice saying it out loud, record yourself and pitch your friends and family.
Then head back to the drawing board and make changes for clarity or flow. Add other notes, such as what follow-up questions you get or your typical response rate. You can even use your CRM software to track responses to different pitches.
---
Start perfecting your elevator statement
The best way to write an elevator speech is to start writing. Then go back through and adjust your words until you have a concise statement with an actionable ending. Turn one of these elevator pitch examples into a winning pitch after audience research and a lot of practice.