Business leaders understand the vital connection between talent and company performance. They're just not sure how to attract and retain the employees they need to stay on top of their game, a recent study by the Predictive Index (PI) found.
The study showed that optimizing talent is the number one concern keeping business leaders up at night.
Your employer benefits package is key to recruiting top performers and keeping them engaged. Far from being an add-on to pay that gets employees in the door, employee benefits continually affect an employee's work-life balance, financial security, and personal well-being.
Find out how to benchmark and budget a benefit plan that will attract the skilled employees you need and keep them performing at their best to drive your company's success.
---
What employee benefits are required by law?
These mandatory benefits form the foundation of all employee benefit packages.
1. Payroll taxes
Businesses must pay Federal Insurance Contributions Act (FICA) taxes of 1.45% for Medicare and 6.2% of the first $137,700 of wages for Social Security for each employee.
You must also pay Federal Unemployment Tax Act (FUTA) taxes and state unemployment taxes. Together, the employer share of FICA and FUTA taxes costs about $2 per working hour.
2. Overtime pay
Overtime wages must be paid promptly to employees according to state and federal laws. Under the federal Fair Labor Standards Act (FLSA), eligible hourly employees must be paid time-and-a-half for any hours worked beyond 40 in a week.
Alaska, California, Nevada, and Colorado also have laws requiring overtime based on daily hours. Failing to pay overtime when required can bring lawsuits and citations against your business.
3. Workers' compensation
Workers' compensation insurance helps employees who are injured on the job. It's a critical worker protection administered and enforced by state labor departments. Comply with your state's requirements. Failing to provide workers' compensation coverage when required can stop your business in its tracks.
4. Mandatory leave
Numerous state and federal laws require employers to provide leave to eligible employees, generally unpaid.
At the federal level, the Family and Medical Leave Act (FMLA) grants employees the right to up to 12 weeks of unpaid leave for events such as illness or birth of a child. FMLA is required only for businesses with 50 or more employees.
Under the Uniformed Services Employment and Reemployment Rights Act (USERRA), all employers must provide unpaid leave for military service. Most states also require employers to allow employees to take leave for jury duty, sometimes paid.
More than a dozen states have enacted paid sick leave laws, so you may have to provide this as part of your benefits package. You may also be required to provide sick leave under the Families First Coronavirus Response Act (FFCRA).
5. Health insurance
If you have over 50 employees, you must provide health insurance under the Affordable Care Act or pay a penalty to the Internal Revenue Service. For smaller employers, health insurance plans are discretionary benefits.
---
What benefits and perks are provided by the employer?
Voluntary benefits are your opportunity to stand out from your competitors, reflect your company's priorities and values, and demonstrate your commitment to your employees.
According to U.S. Bureau of Labor Statistics (BLS) data, a typical small business benefits package includes:
7 paid holidays and 10 vacation days
Paid sick leave
Health insurance
Defined contribution retirement plans such as a 401(k)
Those benefits provide a baseline of employee expectations. To take your benefits for employees to the next level, you also want to consider the top benefits on employees' wish lists.
In a recent survey by the Employee Benefit Research Institute, employees ranked the most important benefits driving job decisions as:
Health insurance
Pension or retirement savings plan
Dental or vision insurance
Life insurance
Retiree health insurance
Disability insurance
Looking at these results, it's clear that financial security is a major driver of employee benefit choices. You can provide many of these benefits affordably through group plans tailored for small employers.
Besides these core benefits, there are many perks and fringe benefits you can offer to round out your benefits package. Some top choices trending today include:
Matching 401(k) contributions
Health care flexible spending accounts
Tuition reimbursement
Child care benefits
Breastfeeding space
Paid time off banks covering vacation and sick leave
Paid family leave
Telecommuting
Flexible scheduling
Casual dress policies
The annual employee benefits survey published by the Society for Human Resource Management (SHRM) is an excellent resource for evaluating benefit trends.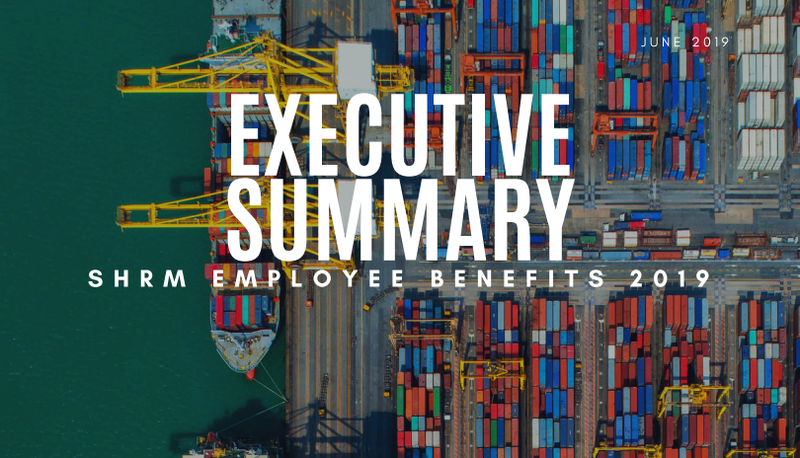 ---
How to create a comprehensive employee benefits package
To create a new employee benefits package or revamp your existing offerings, follow these seven steps.
1. Set talent goals
The most critical step in employee benefits planning is also the most overlooked: establish concrete benefit goals drawn from your company's talent strategy and your overall business plans.
What are the top human resources (HR) challenges you face? Are you having trouble recruiting skilled employees? Are you losing good performers? Are you struggling with productivity or morale?
The employer benefits you provide should address your most pressing talent management challenges — the ones keeping you up at night.
2. Set a budget range
Evaluate your current benefits budget and consider whether you want to increase or maintain it. Many highly valued employee benefits are low- and no-cost items, but the biggest draw is a big-ticket item: health care insurance.
The Kaiser Family Foundation (KFF) reports that premiums continue to outpace inflation, topping $20,000 per employee for family coverage in 2019.
That is the proverbial big rock you need to wedge into the jar before you sprinkle in anything else.
Employers have options in how much of those premiums they want to cover. But whether to provide health insurance, and on what terms, is probably the biggest decision affecting your benefit budget.
3. Budget mandatory benefits
Mandatory benefits average $2.66 per hour, or about 8% of an employee's compensation package, according to the most recent data from the U.S. Bureau of Labor Statistics. Since these costs are relatively fixed, you need to factor them into your overall benefit budget.
4. Consider health care insurance
Because it tops every list of employee must-haves, consider offering health insurance, even if you need to shift much of the cost to employees.
Small employers can take advantage of group plans, the Small Business Health Options Program (SHOP) marketplace, and tax credits under the Affordable Care Act to bring health insurance within reach.
As a small business, offering health insurance gives you a major competitive edge in the war for talent. Tap insurance brokers who offer plans for small employers to flesh out potential offerings, costs, cost-sharing arrangements, and benefits.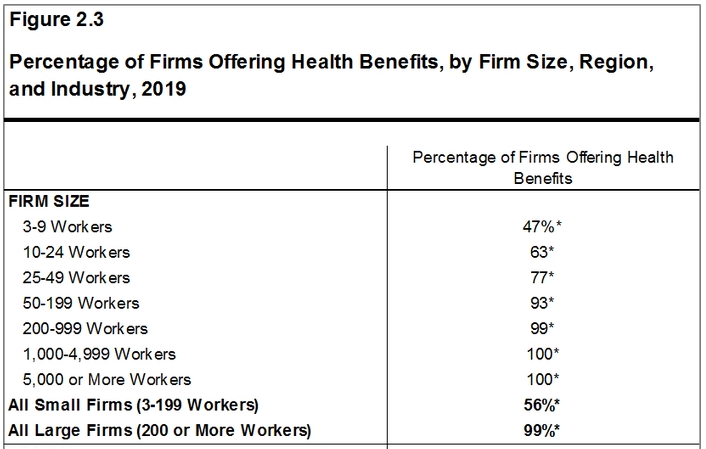 5. List the nice-to-haves
Vision and dental can be added to a health insurance package at little or no cost to you. Even if you transfer the cost to employees, the convenient payroll deductions and group rates can make it easy and affordable for employees to cover themselves and their families.
Providing a 401(k) plan or other defined contribution retirement savings vehicle, even without an employer contribution, is also a highly coveted benefit that enhances your employees' financial stability.
Once you've evaluated these core benefits, consider additional benefits that might resonate with your employees and reinforce your company's culture and goals.
Ask employees and job applicants what benefits they're most excited about, or conduct employee surveys. Many HR software programs can conduct quick employee surveys and provide reports for you, making it easy to gauge employee interest.
Maybe your employees want tuition assistance, or casual Fridays, or bring-your-dog policies. Maybe they are looking for something completely different. You won't know until you ask.
6. Draft your package
Based on all your research, you can now put together a package that is:
Within your budget
Tied to measurable, strategic HR goals
Linked to company strategy
Exciting to new and existing employees
This is a major undertaking that might take an ad hoc committee and several months to complete. It should involve your financial advisors, benefits experts, your recruiting and hiring team, top management, and possibly your legal advisor.
7. Measure results
It might seem hard to attach numbers to your objectives, but even ballpark key performance indicators (KPIs) are better than none.
For example, a company goal to enhance the customer experience might be tied to an HR goal to increase retention by 3%. You may need to adjust your KPIs later, but at least you're creating a baseline of statistics to track and optimize.
8. Revisit strategy annually
Once your package is implemented, you can continue to tweak your benefit offerings to drive better results. You can also calculate a rough return on your benefits spend.
You can gain further, subjective insights into your performance through ongoing employee surveys and input from your talent management team.
---
Your biggest investment
Employees are your biggest investment, your biggest asset, and according to PI, your biggest worry. A well-researched, carefully budgeted employee benefits package can help your company perform better — and maybe help you sleep better, too.