New ideas are like eggs. They don't just magically hatch. They have to be cared for by the warmth of a hen, or placed in an incubator. Through this controlled, caring environment, tiny chicks are finally able to break through their shells and, eventually, grow into full, healthy chickens. Ideas need a good environment, mentorship, and resources to develop into effective nonprofits and community initiatives.
Fiscal sponsorship is like an incubator for newly forming nonprofits. By learning what fiscal sponsorship is, how it works, and where to find one, you can turn your egg of an idea into a full-fledged nonprofit business plan that makes a difference in the communities it serves.
---
Overview: What is fiscal sponsorship?
When you start a nonprofit, it takes time to get everything in order. In particular, there's plenty of paperwork and organizational structure you need to have in place before the Internal Revenue Service will grant you 501(c)(3) status.
Being able to operate as a 501(c)(3) grants your supporters the opportunity to receive a tax deduction for donations made to your nonprofit. The status is also often a requirement for many grant applications.
It can be difficult to build your newly formed nonprofit's capacity when your lack of tax-exempt status is impacting your fundraising capabilities. A fiscal sponsorship provides a path through this challenge, giving your idea the extra support it needs while you get it off the ground.
Fiscal sponsors are established organizations that already have tax-exempt status. They partner with specific ideas, organizations, and causes that don't have that status. These "sponsored projects" can then benefit from the fiscal sponsor's tax-exempt status.
Sponsored projects can solicit tax-deductible individual and corporate donations and apply for nonprofit grants. Those funds are essentially given to the fiscal sponsor to process and then awarded to the project for their specified expenses.
What fiscal sponsorship looks like in action
Let's say you have been hiking with a group of women for the past year and have noticed how these outdoor adventures build confidence in the participants. You want to scale this group into a nonprofit that organizes programs for women to gain empowerment through the outdoors.
You'll name it Wilderness Women Unite. However, all the grant applications you've looked at require applicants to have 501(c)(3) nonprofit status and you don't even have the funds yet to be able to apply for that.
You connect with the American Hiking Society, an established nonprofit. It wants to support your project because it's in line with its mission, so it agrees to be your fiscal sponsor. You're now able to apply for those grants using the American Hiking Society's tax-exempt status. If you're awarded the grant, the American Hiking Society will receive and process the funds and then award them to you for their intended purpose.
Over the course of the year, this fiscal sponsorship allows you to raise enough funds to apply for and receive your 501(c)(3) designation and hire two full-time staff members.
Working with the established nonprofit also helped you grow your audience of supporters, as the American Hiking Society shared your brand with its followers. You're now able to conclude the partnership and continue to grow your nonprofit on your own from a more stable foundation.
Fiscal sponsorships are great for getting your nonprofit off the ground. However, they're also good for testing out an idea to see if it's worth developing into its own nonprofit, or if it's better kept as a program within another nonprofit. In addition, they can be an effective strategy for groups that plan to remain fully run by volunteers who won't have the capacity for all of the administrative components of nonprofit administration.
Individuals, such as artists, can benefit from fiscal sponsorships, as well, if a nonprofit is willing to sponsor them for a grant opportunity to develop a particular art installation or other one-time project.
---
How do fiscal sponsorships work?
There are two main types of fiscal sponsorship: the comprehensive model and the preapproved grant relationship model.
Comprehensive fiscal sponsorship model
In the comprehensive model, the fiscal sponsor takes full ownership and control of a sponsored project. In other words, the sponsored project is housed within the fiscal sponsor, as one of its programs.
The sponsored project can choose to amend or terminate the fiscal sponsorship agreement, but beyond that, all functions of the sponsored project operate as part of the fiscal sponsor's organization. The fiscal sponsor is responsible for fund accounting and manages the project's T-accounts.
Using the previous example, under the comprehensive model, the staff of Wilderness Women Unite would be considered employees of the American Hiking Society. When those staff members fundraise and manage project activities, they do so as representatives of the American Hiking Society, rather than Wilderness Women Unite.
All of Wilderness Women Unite's assets and liabilities belong to the American Hiking Society. This model lets Wilderness Women Unite benefit from its fiscal sponsor's insurance, human resources department, nonprofit accounting, and more.
Preapproved grant relationship model of fiscal sponsorship
In the preapproved grant relationship model, the sponsored project operates as a grantee of the fiscal sponsor, rather than being housed within the organization. The sponsored project maintains ownership of its assets and liabilities and has to do its own end-of-year tax filing.
The sponsored project's staff work as employees of that project. However, fundraising efforts are conducted through the fiscal sponsor to benefit from its tax-exempt status.
With this model, the staff of Wilderness Women Unite would conduct their programming and community outreach as representatives of Wilderness Women Unite. However, their grant applications and other fundraisers would be carried out as an initiative of the American Hiking Society. The American Hiking Society would then provide contributions raised by the Wilderness Women Unite initiative as a grant to the project.
In this model, the fiscal sponsor reserves the right to keep the contributions for its own operations or grant them to a grantee other than the sponsored project. This is an important element of ensuring a fiscal sponsorship is not solely used as a financial conduit.
The sponsored project should be related to and somehow further the fiscal sponsor's mission. With the preapproved grantmaking relationship, it would be rare for the fiscal sponsor to choose not to grant the sponsored project its raised funds unless there was a breach in their grant agreement.
Do fiscal sponsors charge a fee?
Since fiscal sponsors take on a large portion of a sponsored project's administrative burden, it is common for the fiscal sponsor to charge a fee for the service. The fee depends on the level of services the fiscal sponsor is providing to the project and how large the project's budget is.
Fiscal sponsorship fees are typically calculated as a percentage of the sponsored project's budget. They can also be a percentage of an awarded grant, taken as an administrative fee.
---
How to find a fiscal sponsor for your nonprofit
If having a fiscal sponsor sounds like a dream come true for your little nonprofit egg, the next question on your mind is likely how to find one. There are a few different routes you can take and some considerations to make as you identify the right fiscal sponsor to incubate your project.
1. Speak with community foundations and capacity building organizations
Look for community foundations and local United Way chapters that you'd likely write a grant proposal for if you had the tax-exempt status to qualify for their awards. If they have funding opportunities for projects like yours, they might be willing to provide the support of a fiscal sponsorship to get your idea up and running.
There are also larger institutions, such as the Aspen Institute's Center for Urban Innovation, that focus on supporting innovative ideas and changemakers in cities across the country. See if your project is in line with one of their initiatives for fiscal sponsorship.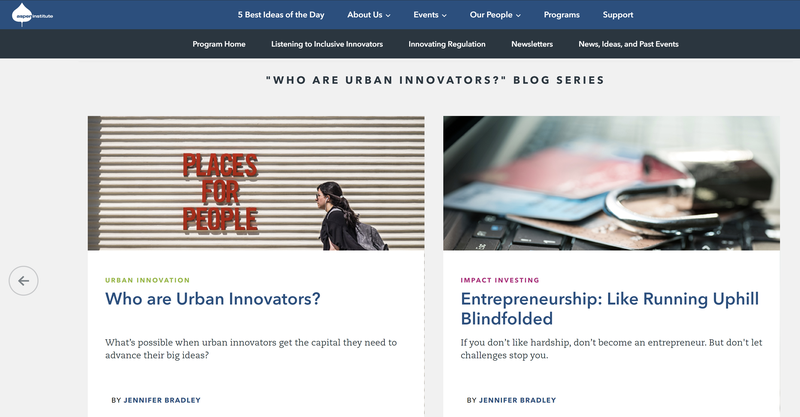 2. Consider local nonprofits within your field of interest
Local nonprofits are a great place to start for finding a fiscal sponsor, as you already share a common thread in the geographic community you intend to serve. Next, think about which local nonprofits are similar to your project but different enough that you'll add value to their work.
Social service organizations are easy to spot as potential local partners, but think about other institutions that might have nonprofit status that aren't as obvious. For example, many libraries, hospitals, schools, and museums are nonprofits or have a nonprofit arm that might be a good fit for your project.
3. Network with fiscal sponsorship directories
There are a few networks established with the sole purpose of connecting new projects to fiscal sponsors. These can be helpful to peruse both for potential partners and to get ideas for other local institutions to which you might want to reach out.
The National Network of Fiscal Sponsors offers resources for those who join its membership. Fiscal Sponsor Directory allows anyone access to its member listing. You can search its membership directory by state for potential nonprofit partners. Each nonprofit's page provides contact information for fiscal sponsorship inquiries, past fiscal sponsorship history, types of projects they consider, and related fees.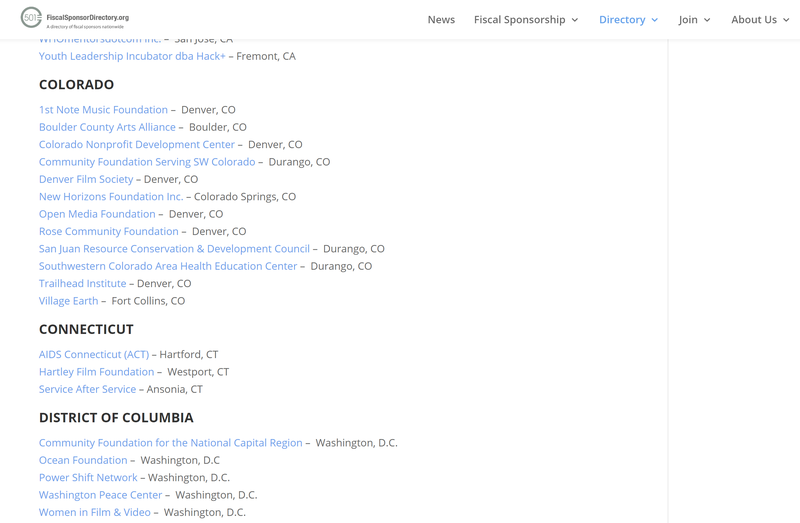 4. Vet potential fiscal sponsors thoroughly
Your fiscal sponsor's reputation will ultimately end up being your project's reputation, so part of finding the right fiscal sponsor involves some careful vetting. If you identify a potential sponsor, review its nonprofit bylaws and past 990s to evaluate how it operates.
Do an internet search for its name, paying special attention to any news articles that pop up. Check its social media accounts and read user comments and reviews of the nonprofit.
5. Ensure you understand any fiscal sponsorship restrictions
Your fiscal sponsorship agreement should clearly outline the partnership. However, there are a few key things to know before finding a fiscal sponsor.
Know that your project will need to follow all the same rules a registered 501(c)(3) does. For example, 501(c)(3) nonprofits cannot engage in political activities like lobbying for legislation or campaigning for particular candidates.
In addition, fiscal sponsors cannot simply be a conduit of funds. Your partnership will come with oversight controls and should demonstrate mission alignment between the sponsor and the sponsored project.
---
Pursue a fiscal sponsorship to fundraise for your idea while building capacity
If you're looking for a supportive, cozy environment to hatch your next great idea for a nonprofit, consider a fiscal sponsorship. In addition to administrative and financial help, fiscal sponsors can provide unparalleled mentorship on how to make your nascent nonprofit not only survive but thrive outside its shell.