Furloughs can help businesses weather a lack of cash, work, or both, and COVID-19 has certainly thrown enough of those hurdles in our paths this year. In fact, a SCORE survey found that one in four small businesses has furloughed employees due to the pandemic, and 12% have resorted to permanent layoffs.
Furloughs can be hard on employee morale and company operations, but they may also help you avoid more drastic cuts and meet long-term staffing needs effectively.
Here's a quick breakdown of everything you need to know to use furloughs legally and strategically during the COVID-19 crisis and beyond.
---
Overview: What is a furlough?
A furlough is a temporary unpaid leave of absence or reduction in working hours. Furloughed employees:
Are still employees on the company payroll
May be able to continue benefits such as healthcare
May qualify for unemployment benefits
Are expected to return to work at the end of the furlough
Companies often use furloughs to save money during a cash crunch or to ride out periods of low demand without firing employees. Some companies schedule an employee furlough at the same time each year, while others might use them sporadically to meet changing demand. Government furloughs are common during budget shortfalls.
Furloughs can help businesses avoid more severe force reduction measures such as layoffs or terminations.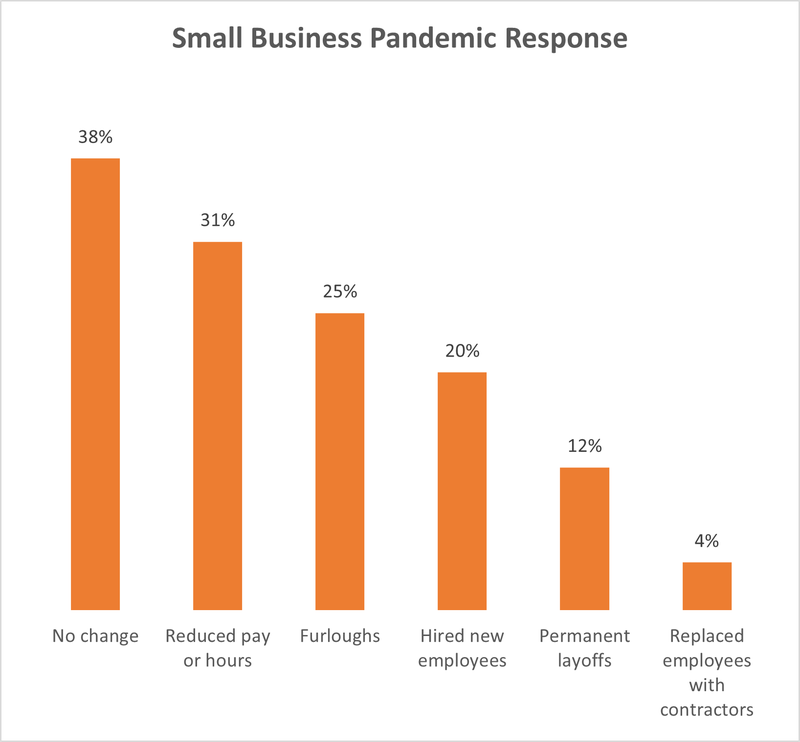 Furlough vs. layoff: What's the difference?
A furlough is a temporary leave from work, while a layoff is a separation from employment. This means that an employee who is laid off:
Is no longer employed by your company
Is not expected to be reinstated or recalled
Must be paid for unused vacation and other accrued benefits
Must receive offers to extend benefits per the Consolidated Omnibus Budget Reconciliation Act (COBRA)
Is eligible for unemployment benefits
What laws apply to furloughs?
Furloughs and layoffs have to be managed carefully to comply with the U.S. Fair Labor Standards Act (FLSA), Worker Adjustment and Retraining Notification Act (WARN), and other federal and state labor laws. The FLSA applies to most employers.
The U.S. Department of Labor (DOL) provides detailed guidance on managing furloughs to comply with the FLSA.
WARN applies only to companies with 100 or more employees. Generally, WARN laws include exceptions for unforeseeable business circumstances. That certainly seems to cover the pandemic (and most of 2020, for that matter). But exceptions aren't carte blanche to send employees home until further notice.
Generally, if your business is subject to WARN and you're laying off more than 50 employees or a third of your workforce, you need to provide advanced notice under the WARN Act.
If furloughs go on for more than six months, they are considered an "employment loss" or layoff under WARN. Consult the DOL's COVID-19 guide to WARN for more information.
What if a furlough goes on past six months due to the pandemic?
As noted above, the federal WARN Act and most state WARN acts provide exceptions for unforeseeable circumstances. The law simply requires that you notify employees of a layoff as soon as it becomes reasonably foreseeable.
If you realize partway through a furlough that it is likely to extend into a layoff, you must let your employees know as soon as possible.
What are the benefits and downsides of a furlough?
Furloughs are less traumatic for employers and employees than layoffs and terminations. A furlough can be merely a reduction in working hours instead of a complete departure from work.
For employers, a furlough means you don't have to go through a formal termination and offboarding process complete with exit interviews and mountains of paperwork. You also don't have to go through the time and expense of hiring replacements when it's time to scale back up again.
For employees, a furlough lets you continue to receive benefits while still qualifying for unemployment. Employees are also spared the stress and uncertainty of hunting for a new job.
Can exempt employees be furloughed?
Yes, but unlike hourly employees, exempt employees must be paid in full for any week in which they work for your company under the FLSA. If they work one hour on Monday and then you send them home, you must still pay them for the full week.
So, if you're going to furlough an exempt employee, you should either pay their salaries for any partial weeks or schedule the furlough in full weeks.
Hourly employees must be paid for any hours they put in before the furlough. They may also be entitled to reporting pay if they come to work and are immediately sent home on furlough.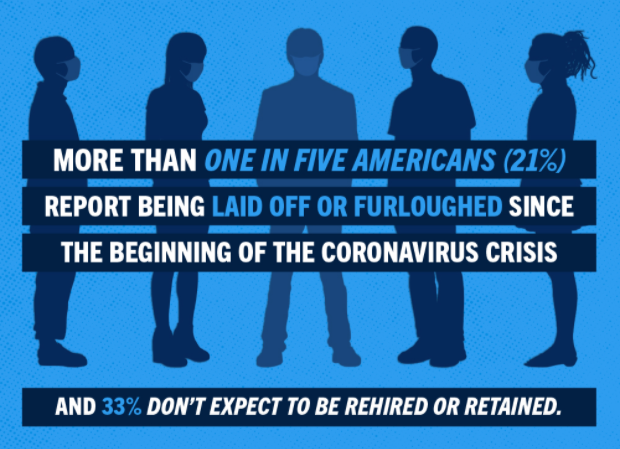 Can an employer use pay cuts instead of furloughs to get through a crisis?
Yes, pay cuts are another viable tactic for retaining employees while cutting costs during a challenging time. Once again, you'll need to ensure that the changes meet FLSA requirements.
Hourly employees must continue to receive minimum wage for all hours worked and overtime when earned. Exempt employees must continue to meet minimum pay levels (currently $684 per week) to qualify as salaried workers. They must also be paid consistently week after week.
Using human resources software can make administering a furlough or layoff much easier.
What happens when you get furloughed from your company?
If you're furloughed for any reason, you can't take paid sick leave or Family and Medical Leave Act (FMLA) leave to cover the absence. You will not receive furlough pay during the break or furlough back pay when you return. You may be eligible for unemployment, however.
The Coronavirus Aid, Relief, and Economic Security (CARES) Act expanded unemployment benefits for workers who lost work due to the pandemic, including those who have been furloughed. Contact your state unemployment office to be sure you receive the right benefits.
When you're furloughed, you are still considered an employee of the company. Generally, you can continue to receive benefits such as health insurance.
---
Should you begin looking for a new job if you've been furloughed?
If you've been furloughed due to coronavirus or for any reason, you may be disappointed or upset. Keep in mind, however, that you're still employed. Being furloughed means that your employer wants to keep you.
Often, furloughs are a way of spreading the pain across a company so nobody has to bear the brunt of it. If everyone takes one week without pay, you might save enough to cover one or two full-time salaries for the year.
Still, being furloughed may necessitate looking for a new job, depending on the terms of the furlough and your personal finances. Here are some factors to consider when deciding whether to wait out a furlough or look for a new job.
1. Your personal finances
In most cases, you will qualify for unemployment benefits during your furlough. But unemployment usually falls short of your full pay, and benefits are limited even during the pandemic. Depending on your financial situation, you may not be able to afford to stay on furlough indefinitely.
2. Business outlook
In addition to your personal financial situation, consider the prospects for your company. Is the furlough due to a limited, short-term problem? When it ends, do you think the business will bounce right back?
For example, Disney just announced plans to lay off more than 32,000 workers by March 2021. The cause is clear since the company's parks sit idle while the coronavirus rages on. The moment the gates open again, attendance will probably skyrocket. I know I could use a visit to the happiest place on earth right about now.
If your company's future is bright on the other side of the furlough, you may want to hang on.
3. Career prospects
Another factor to consider is how satisfied you are with your present job. If your job provides satisfying work and career growth, you may want to ride out the furlough and keep your position.
On the other hand, if you think you could do better, this is a good time to explore alternatives. You might find other employers who aren't as vulnerable to whatever challenges led to your company's furlough. Or you might take this time to consult a career coach and explore more profound changes.
---
Furloughs are not the end
Unlike layoffs, furloughs are a temporary measure to get through tough times. We had more than our share of those in 2020, and the pain will likely continue well into 2021. With a bit of luck and some good faith on both sides, those temporary measures will see your business through to brighter days.