It's impossible to overstate how important the holidays are to retailers. The average American shells out more than $1,000 on holiday gifts and other expenditures during the holiday season, causing a surge in orders and therefore a profitable holiday for businesses. Some rely on the season entirely to get into the black on the balance sheet after a year of operating in the red.
That's why, as an inventory manager, you must get the holiday season right. If you aren't prepared and things go haywire, your entire year may be shot and huge profits will go unrealized.
Holiday preparation is key to avoid excessive deadstock, running out of products as orders come flooding in, and any number of other pitfalls associated with this busy time of year. Look over these 11 tips for managing your inventory during the holidays.
11 best tips to plan and order holiday inventory for your small business:
Keep up with your calendar
Leverage advance orders
Set inventory levels
Audit consistently
Develop an inventory management system
Expedite shipping
Monitor levels
Watch your time
Packaging matters
Be vigilant with suppliers
Use software
---
1. Keep up with your calendar
The first rule of holiday inventory management is to not let the holidays sneak up on you. Yes, inventory management is a busy profession, but mismanaging the holidays because you were too caught up in other things to properly prepare is borderline criminal in your line of work.
Use calendar reminders to make preparations far enough in advance, and update team members regularly. Focus on Thanksgiving through Christmas Day — that will be the toughest part, and also the most profitable. Use cutoff dates to guarantee order delivery and avoid disappointing customers.
---
2. Leverage advance orders
Hopefully, you've been through this process before — or at least your company has. Use historical sales data analytics to predict and figure out what kind of advance ordering you need to do to ensure you have the stock on hand to handle your orders surge.
Check out social media to see what the current demand trends are, and estimate inventory based on expected needs. Leverage advance bulk orders with suppliers so you can get the best pricing.
---
3. Set inventory levels
With proper planning, you should know exactly what inventory levels you need to manage this busy season — not too high, lest you spend too much on carrying costs, and not too low lest you run out of stock.
Plan ahead to better respond to market demand, and ensure inventory stays above minimum levels. This is where inventory management software like Zoho Inventory can help, assisting with analytics and automating this process in many cases.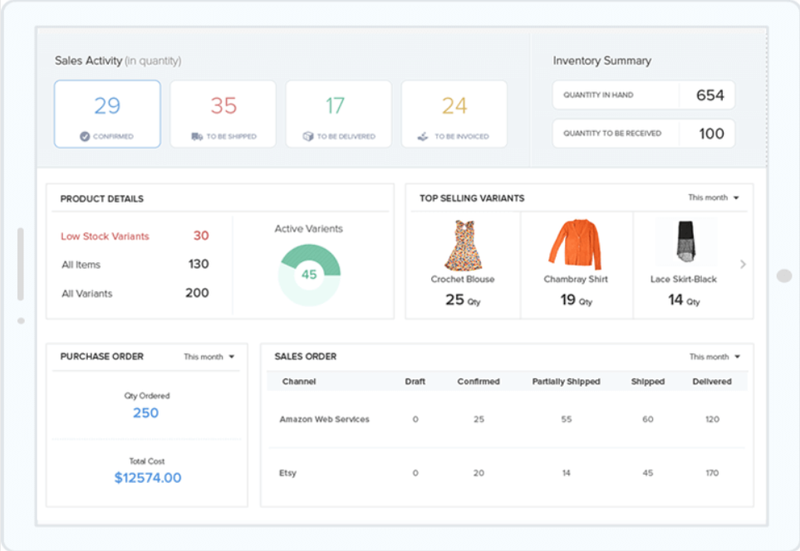 ---
4. Audit consistently
A good inventory manager is constantly watching inventory shrinkage and turnover ratio figures to determine if adjustments are needed. Run more inventory audits during the holiday season to catch any potential problems early.
Maintain a better assessment of inventory levels and replenish inventory as needed. Again, software like Veeqo can help here by keeping you organized. Create it in-house or use an outside vendor.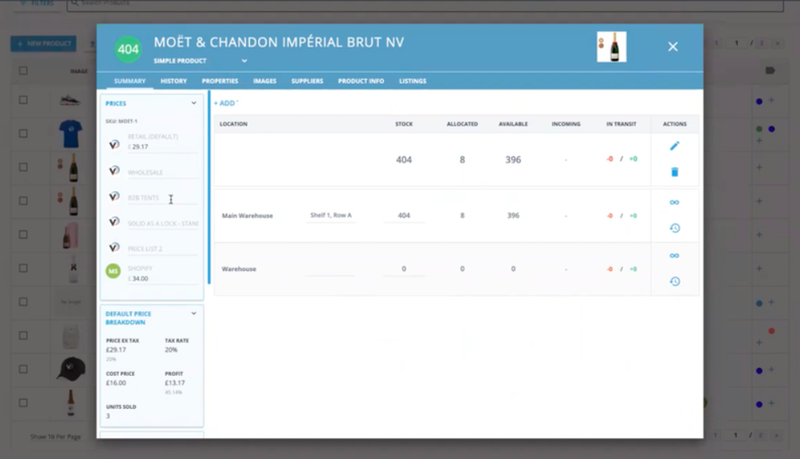 ---
5. Develop an inventory management system
If you're not pleased with your inventory management system, now's the time for an overhaul, before the busy season starts. Tracking your inventory stock is crucial, so you must have a good system in place. This system will ensure goods are available when customers order, and it will prevent overstocking. An inventory management software platform will do it all for you.
---
6. Expedite shipping
Shipping is so important during the holiday season — after all, Christmas presents that arrive on Dec. 26 won't please the customer. Ensure orders are filled and shipped in a timely manner, and consider bringing in a third-party logistics company to help with fulfillment. These 3PL firms can handle warehousing, packaging, and shipping so you can focus on other things.
---
7. Monitor levels
Monitor your inventory levels like a hawk during this season, and be ready to react quickly if orders surge for a product that wasn't projected to be this popular — or you had more orders planned for a product that had disappointing sales, and so you need to scale back those orders.
Note dates, like Cyber Monday and Black Friday, when inventory levels likely will be most affected. Track inventory flows and make comparisons to predict future orders, and plan accordingly for next year based on the metrics you track.
---
8. Watch your time
Always provide yourself some wiggle room in terms of time and inventory costs. You will face unforeseen circumstances, so prepare for the unexpected. Account for potential delays in shipping and receiving inventory, and expect challenges to be highlighted in your ongoing audits. Be flexible and adaptive to all situations — your firm's success depends on it.
---
9. Packaging matters
The holidays place a special emphasis on packaging, what with the need to wrap presents and adorn them with festive decorations. Adopt holiday themes when you package goods, when possible, because it will help you stand out from competitors. It leaves a big impression on your customers and encourages repeat business. Companies like Apple and Amazon have taken this approach.
---
10. Be vigilant with suppliers
Keeping close contact with your suppliers is critical during the holiday season. Inform them in advance what your needs are so they can make the proper plans to support you as well. Share data so they understand what your needs are, and collaborate to overcome potential supply challenges. Seek long-term deals and discuss bulk buys to secure better pricing.
---
11. Use software
As you can see from many of these tips, software is a recurring theme. Software will help with inventory management and control, tracking detailed analytics and helping you run a more organized operation.
If you don't use software or aren't satisfied with your current system, explore some of the top software options before the holiday season arrives. For example, Ordoro automates some processes to take some of the pressure off you and your crew.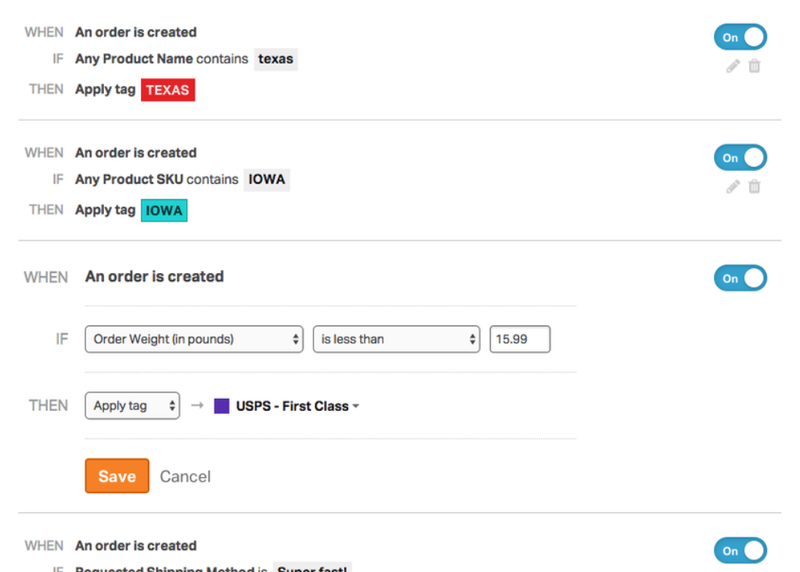 ---
Take the time to do proper holiday planning
A flawless holiday season is all about planning, so set aside a couple of days to sit down and map out all potential obstacles. Have one of your staff take over for you while you do it.
Implement a minimum order quantity (MOQ) strategy to ensure you're not selling items at a loss. Conduct an ABC analysis to determine which products should get top priority based on their profitability. If you sell via Amazon, to ensure your customers get their orders filled, implement Fulfillment by Amazon (FBA) pricing strategies to maximize returns.
Do necessary inventory prep work early on, and you'll ensure a smooth and profitable holiday season.