Have you heard about HIPPO syndrome? HIPPO is the Highest Paid Person's Opinion. When deciding on software solutions, there seems to always be a HIPPO in the room, making decision-making longer and more difficult than it should be. If you are the HIPP yourself, then this article is for you, and if you are not, here is all the ammunition you'll need to justify your choice among the best alternatives to Hootsuite.
Here are the top alternatives to Hootsuite as a social media management tool:
---
What to look for in a great Hootsuite alternative
Social media management tools all have the same objectives: Improve your social media performance and optimize the resources you invest in it. They also cover a very similar scope of features including post scheduling, social listening, content discovery, automation, analytics, and social ads.
If you read our review of Hootsuite, you will see that it pretty much ticks all these boxes. Let's look at some of the characteristics you need to look for in Hootsuite competitors.
1. Social network integration
Social media management tools integrate with social networks to be able to post to them and to collect performance data from your accounts. They all integrate with Facebook, LinkedIn, and Twitter. There is a hint of differentiation when it comes to Instagram, which poses a challenge for scheduling posts, as it is supposed to be a real-time social network. Most tools manage a work-around for this via push notifications.
The second network not every tool integrates with is Pinterest, but most tools are getting there. Real differentiation happens on YouTube, Google My Business, and TikTok, where most of the tools don't operate yet. If you are looking for social media management for these networks, make sure the tool you select can handle them.
2. Content handling
There are large differences in the way the tools manage content. In some tools, it is expected that you define and create content in another tool, and upload it for posting via the tool. In other tools, topic search and content creation are part of the service.
3. The cost per user and social network account
There are up to five pricing layers in the tools we have reviewed. A free but very limited version for some tools, a single-user price, a small team price, then agency, and finally enterprise. A good way to compare is to take the pricing down to a cost per user, and a cost per social media account you can manage with the tool.
---
Our top 8 picks for Hootsuite alternatives
We've reviewed a number of social media management tools to provide you with an objective view of their key characteristics including their features, ease of use, support, and pricing. But the scope each tool covers can vary greatly, and so can your requirements.
In the following, we present you with a number of alternatives. Considering what Hootsuite is, we have tried to guide you toward tools that stand out in one or more dimensions in comparison.
---
1. Best for Google My Business & TikTok: SocialPilot
SocialPilot integrates with all the classic social networks and stands out for being one of the few tools to integrate with Google My Business and TikTok for scheduling social media posts.
The tool is great for agencies and small teams; it can be white-labeled and allows for teamwork on social media accounts. When looking at SocialPilot vs. Hootsuite, it is the battle between a dynamic newcomer and a strong incumbent.
Hootsuite does allow for integration with Google My Business via an app extension and it is among the only tools to integrate with YouTube. SocialPilot also integrates with Facebook Ads just like Hootsuite for your social media campaigns, and for small teams, it comes out less expensive.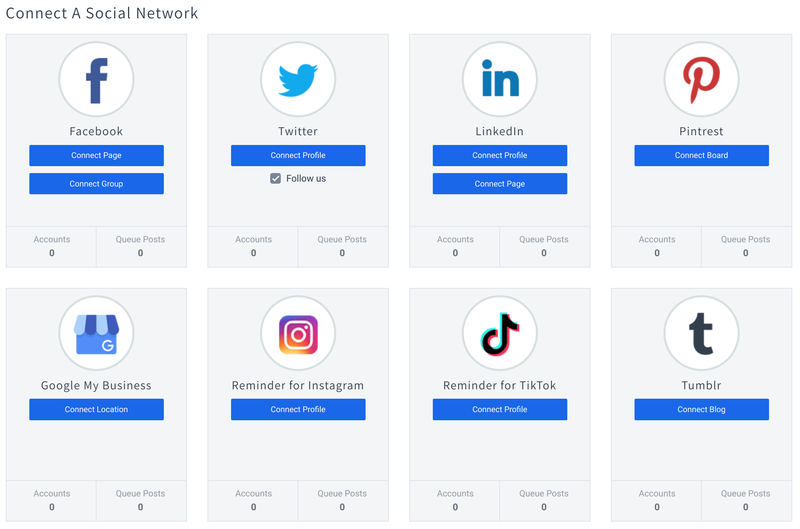 Read The Blueprint's full SocialPilot review
---
2. Best for automation: MeetEdgar
One of the great alternatives to Hootsuite for content-driven social media marketers is MeetEdgar. This tool allows you to get the most out of your social media content, by optimizing its distribution and by automating posts. It works with a recurring weekly schedule, where you publish specific types of content in designated time slots.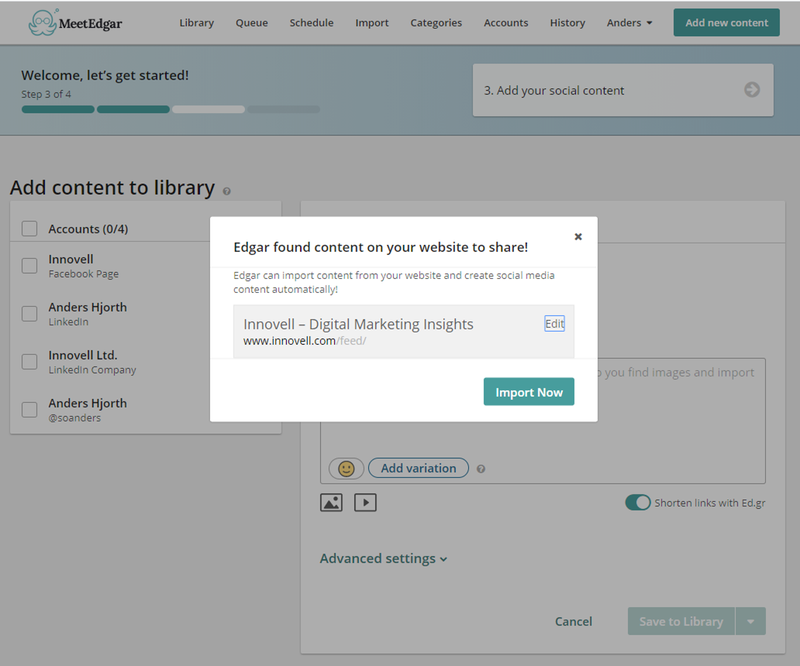 Read The Blueprint's full MeetEdgar review
---
3. Best for workflow: Gain
Gain is a social media management platform aiming to simplify the workflow challenges of content approval. One of the success criteria on social media is the speed at which content is shared and responses formulated. By speeding up the approval process, Gain makes complex organizations win this battle. It integrates with Facebook, Instagram, LinkedIn, and Twitter.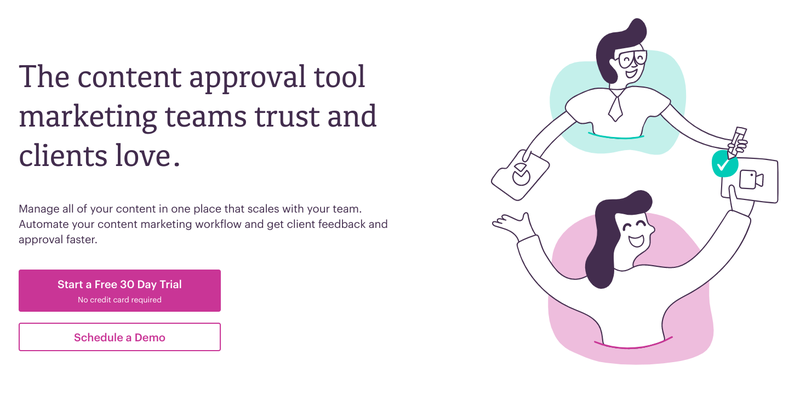 Read The Blueprint's full Gain review
---
4. Best for social listening: Sprout Social
Sprout Social is one of the most accomplished social media management tools, and also one of the most expensive. It plans and schedules posts on Twitter, Facebook, Instagram, LinkedIn, and Pinterest. It provides comprehensive analytics for all the social networks and centralizes all your social media accounts into one inbox.
One of the areas where Sprout Social stands out is on social listening, where its flexible platform goes further than Hootsuite's Streams tool.

Read The Blueprint's full Sprout Social review
---
5. Best for new users: Buffer
Buffer is a great free alternative to Hootsuite, but the limited version is a bit restrictive. It provides an easy way to get started with social media scheduling, and when you reach the limit of your post allowance, upgrade to a paid version. Buffer really stands out for its simplicity and ease of use. It has separated its tools into optional packages so you can mix and match them in a way that suits your needs.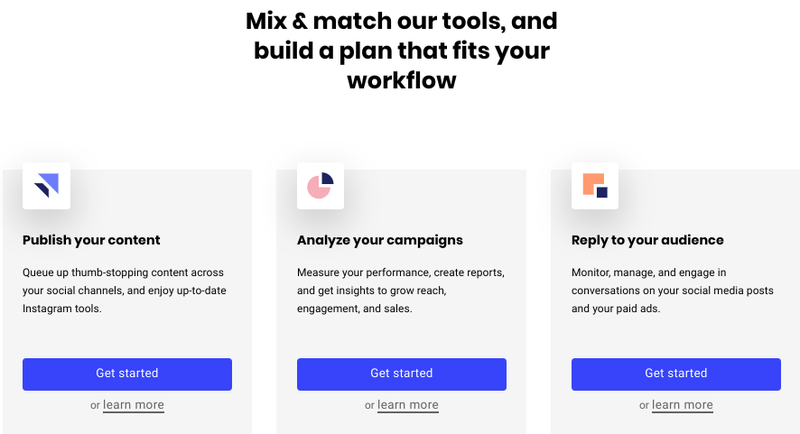 Read The Blueprint's full Buffer review
---
6. Best for news industry: SocialFlow
SocialFlow is quite a unique tool that helps publishers extract the most value from their posts. It analyzes the best times and places for social media engagement and plans your posts for optimal outcome. For the news industry, this is especially valuable, but SocialFlow can also be used for other industries with high volumes of posts and performance objectives.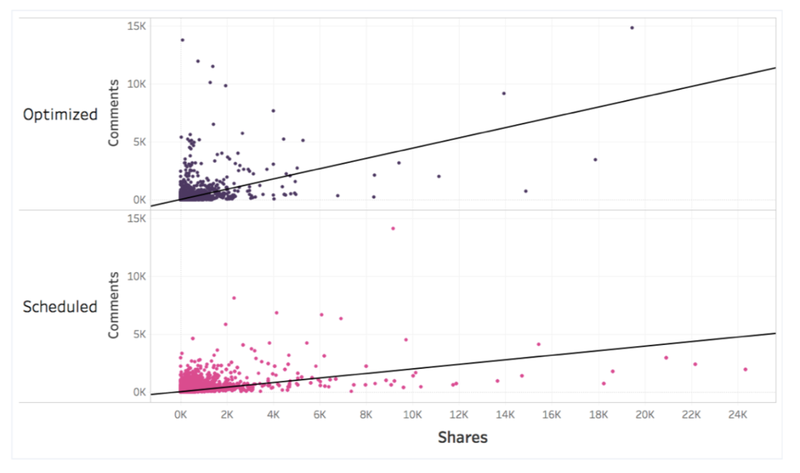 Read The Blueprint's full SocialFlow review
---
7. Best for Instagram: Later.com
Later is an Instagram management tool that also happens to allow you to post to Facebook, Twitter, and Pinterest. It was created for making a queue of photos to post at specific times on Instagram. It added a great content calendar and a hashtag research tool. As with the Hootsuite free plan, there is an option to use it at no charge for a limited number of posts.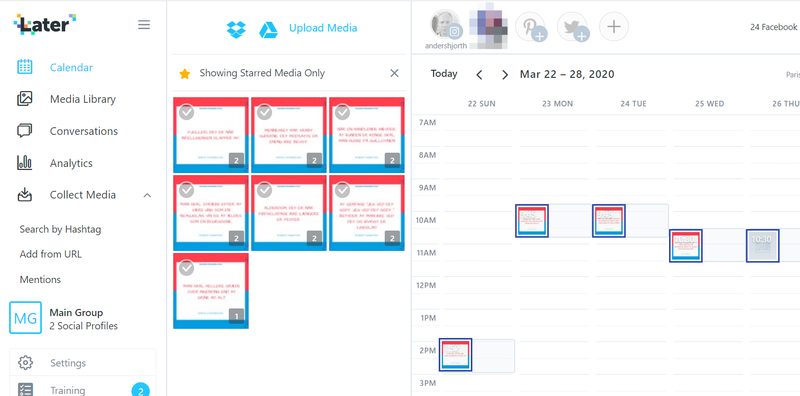 ---
8. Best for benchmarking: AgoraPulse
AgoraPulse is a social media management suite similar to Hootsuite. It integrates with Facebook, Instagram, Twitter, LinkedIn, and YouTube for post scheduling and it offers social listening and analytics features. It has a nice labeling feature allowing you to categorize historic posts for a social media audit. It also has some free tools, including a Facebook Barometer, which compares your page performance to competitors.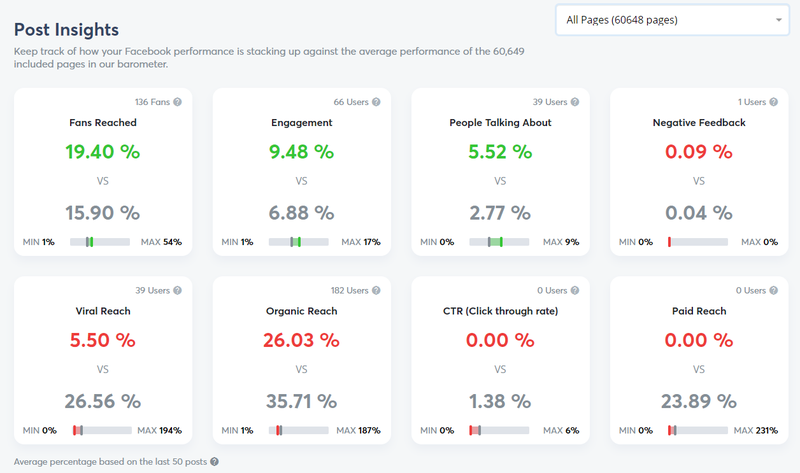 ---
Closing in on the perfect tool
It is a challenge to find the perfect tool for your specific requirements. And the crucial step to finding it is to be aware of your requirements. You may need to look a little beyond the present to predict your future needs, but your search should emphasize the places where you can drive efficiency and performance today.
In the fast-paced world of social media, a near-perfect tool today is worth much more than a perfect tool six months down the line.