Championing flexibility, excellent uptime, and enough choices to have a best fit for just about everyone, Hostwinds web hosting stands among the best web hosting servers out there. Not only does it have tiers of packages, but it has separate hosting abilities broken up into shared, VPS (virtual private server), dedicated, cloud-hosted, reseller, and WordPress-specific hosting.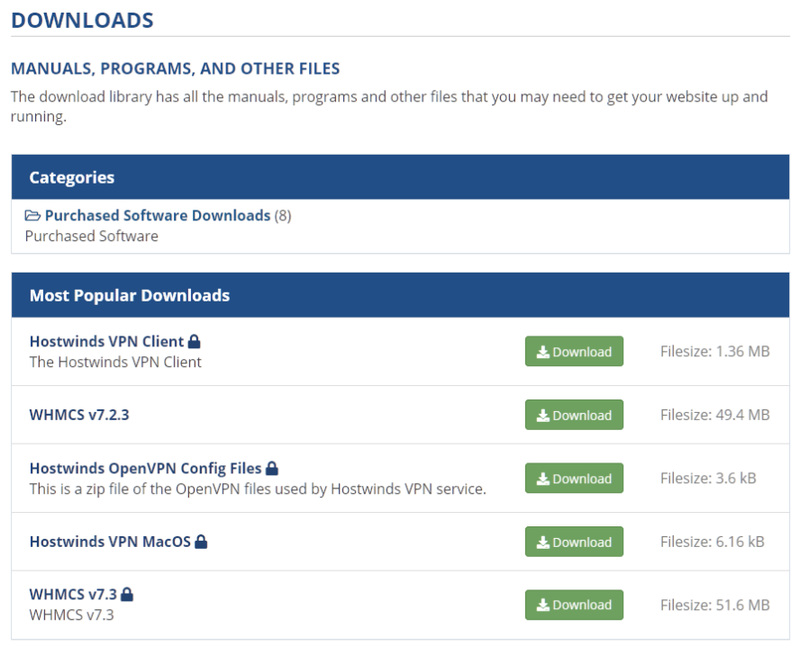 While most needs can be satisfied with the shared Basic plans, it is nice to have various options to scale and growth your business. There are several features available so you can make your experience as comprehensive as you like. Plus, with amazing support and uptime guaranteed at 99.99%, it's hard to go wrong.
---
Who is Hostwinds for?
Like most of our hosting site reviews, Hostwinds is very well suited for small and medium businesses. You likely won't need the fancy, high-end servers available to larger enterprises, so the shared plan more than provides your necessary resources for basic and customized webpage hosting and marketing.
---
Hostwinds' features
Far exceeding basic hosting service capabilities, Hostwinds has several upgrades and add-ons that you can use to customize a hosting and site management experience that best suits your own needs.
Website building
If you haven't already built your small business website, Hostwinds offers a Weebly integration to get you started. By having your journey of making a website integrated with your host, you can really lean into efficiency. Plus, as we note in our Weebly review, Weebly makes building and managing webpages very user-friendly.

Cloud hosting upgrade options
Hostwinds has a variety of server types available for hosting. One of those is cloud hosting, which is best for maximizing efficiency by spreading your resources across multiple servers, giving you an advantage in power and backups. This hosting option does, of course, cost extra, with packages starting at $4.99/month and ranging up to $328.99/month for the most expensive plan.
WordPress hosting
As WordPress is one of the internet's largest webpage builders, Hostwinds follows other website hosting companies' lead in offering WordPress-specific plans. You can install your WordPress CMS directly on the Hostwinds servers, including its specially optimized servers. These plans start at $3.29/month for a single domain and also include unlimited storage and regular data transfers.
Domain name
If you haven't registered a domain name yet, Hostwinds includes that option for free.
Excellent uptime
Hostwinds' servers are exceptionally reliable, with the company itself even having a 99.99% uptime guarantee.
Advanced security
Not only does each plan and hosted site come with a free SSL certificate for data protection and encryption, but Hostwinds also offers advanced website monitoring for just another $1.75/month. This feature keeps an eye on your site 24/7 and automatically alerts you to downtime while also submitting a support ticket on your behalf.

---
Hostwinds' ease of use
Hostwinds is very straightforward; it's designed to be helpful. From day one, it advertises "instant setup" and follows through on that, with dedicated onboarding and easy website transfer. Day-to-day, you use a control panel and admin access that is easy to navigate and customize to your specific needs.
By having its server type broken down into five separate categories, Hostwinds keep some of the less frequently needed and overwhelming attributes of more advanced hosting away from newbies, so you're never confused.
---
Hostwinds' pricing
Hostwinds pricing is fairly middle of the road, offering not only various tiers but various types of hosting. The most commonly used for small businesses will be the shared web hosting option, with the Basic plan starting at $3.29/month as an introductory rate. It allows you to host one domain and gives you unlimited bandwidth and traffic.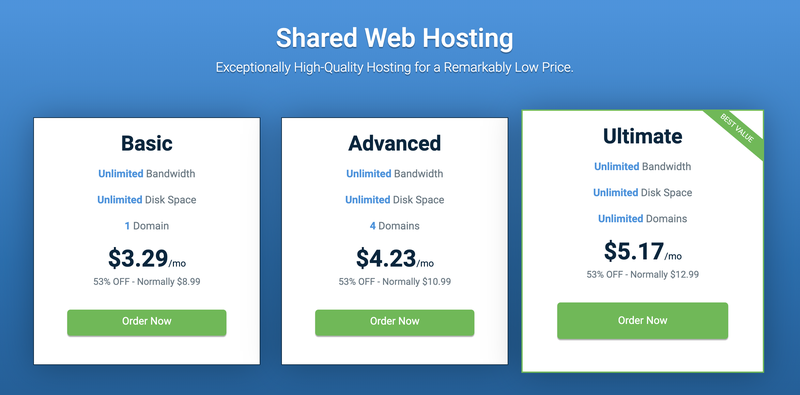 ---
Hostwinds' support
The 24/7 support offered by Hostwinds is, in a word, excellent. You can reach representatives by submitting a ticket, calling phone support, or using their responsive live chat.
Even during traditionally busy times, you never have to wait more than a minute or two to be connected to a representative, and that rep is always incredibly well-informed and eager to help.
On the resources side, Hostwinds has an extensive, searchable library ready to answer your questions or expand your knowledge.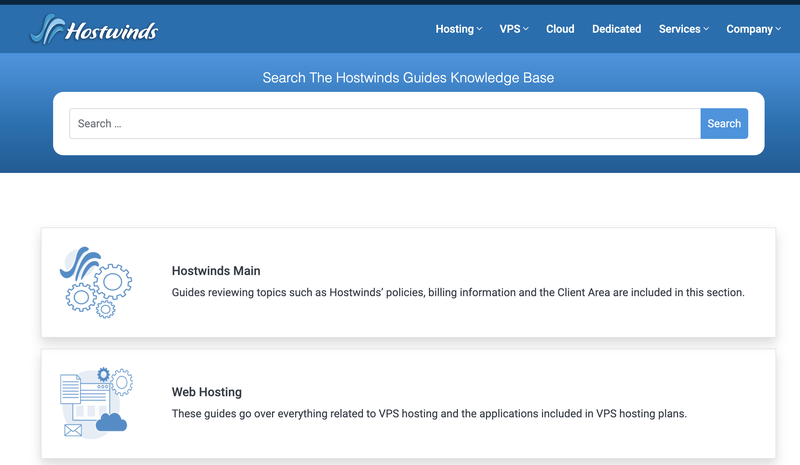 Hostwinds also offers a 60-day, money-back guarantee, which far exceeds other "customer-first" mentalities, giving it a significant competitive advantage when it comes to peace of mind.
---
Benefits of Hostwinds
Hostwinds pretty much has it all: fantastic uptime, excellent customer support, easy setup, user-friendly interface, and customization. For a hosting service that is secure and intuitive, Hostwinds delivers on all that while also being able to scale along with your business.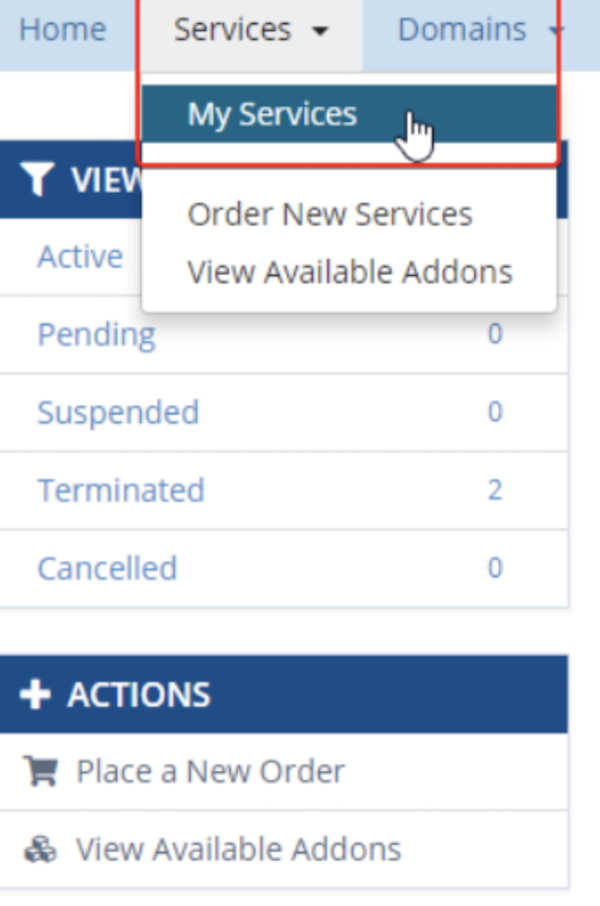 ---
Hostwinds is a hosting favorite for a reason
Overall, Hostwinds is an excellent web hosting service that gives you the chance to build, maintain, and grow a substantial web presence with minimal frustrations or stress. You never feel overwhelmed or stifled in using it, making it a top choice.
---
Frequently Asked Questions for Hostwinds
No, while not free, Hostwinds alleviates commitment fears by offering an impressive 60-day, money-back guarantee.
Yes. Every plan and domain comes with a free SSL certificate, and Hostwinds also offers advanced monitoring for added security.
Yes! It guarantees and delivers on 99.99% uptime.

If you're ready to try out all of what Hostwinds has to offer, check out its Shared, Reseller, and private hosting plans and find one that's right for you.
If you're ready to try out all of what Hostwinds has to offer, check out its Shared, Reseller, and private hosting plans and find one that's right for you.
The Motley Fool has a Disclosure Policy. The Author and/or The Motley Fool may have an interest in companies mentioned.