COVID-19 hit at possibly the worst time for real estate agents. As the open house season with spring sales was about to explode in March, everyone went into lockdown.
For Martin Signore, a Bethesda, Md.-based real estate agent with KW Capital Properties, the arrival of COVID-19 started a mad scramble — to rush homes to the market, adopt video technology and purchase protective equipment.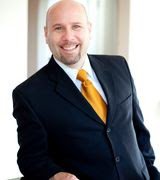 Now, after accomplishing all that, he has to navigate a lopsided market with far more buyers than sellers.
In early March, as the alarms were sounding about the arrival of COVID-19, Signore was preparing to list a single-family house in Potomac, Md.
"We put it on the market that first weekend in March, and I had three more coming up," Signore says. "So we rushed them on the market because we didn't know what this was going to look like."
While some guests were still shaking hands at the early March open house, the situation was changing rapidly. Signore's next listing, a single-family home in Bethesda, Md., never made it to an open house.
"The family whose house I was listing was freaking out," Signore says. "So we put it on the market on Friday, and we had an offer on Saturday. It [the offer] came in over list [price]. Without any competition, they took it. They said, 'I'm going to grab this because I don't want anybody in the house for the open house.'"
---
Conducting an open house with Zoom
When Signore's next open house, a condo in Washington D.C., arrived in late March, the world had changed further. Gone were in-person open houses where shoppers streamed into homes.
The new normal was virtual open houses — set up over video conferencing software. Signore paid for a Zoom account, which allowed him to hold conferences for longer than Zoom's 45-minute cap on its free plan.
"They [guests] had to tell us they were coming, and then we provided them with a link," Signore says. "Then we took them through the house virtually."
While Signore is a part of the bigger Keller Williams team, he is a self-employed independent contractor. Being small gave him the flexibility to move quickly when COVID-19 dictated that he adjust his business.
Fortunately, the additional expenses were reasonably low. Outside of the Zoom subscription, he needed to buy a gimbal, which stabilizes a phone for camera use, for his virtual open houses.
To conduct the open houses, Signore would set up at his home computer. Then a colleague, Gal Mesika, would go into the home with a phone. The Zoom call/virtual open house would start, and interested buyers logged on and typed questions or requests via the chat interface in the platform.
If a virtual attendee asked to see a closet, for instance, Signore would read the question, and Mesika would aim his phone at that area.
"It was easier to do it on the phone than to do it on an iPad or a laptop," Signore says. "Before the gimbal, it was rocky. So, that changed the look of it. It was completely stable."
Adopting technology is just one challenge Signore has needed to navigate during the pandemic. While Maryland and Virginia have continued to allow open houses, the Washington D.C. government finally permitted them again in late June.
When they occur, only a limited number of people can enter, and the real estate agent has had to put out more cleaning supplies, such as sanitizers and gloves.
Only three people are allowed in the home at once. If a family wants to visit a home, their kids now have to stay in the yard. In Washington D.C., visitors must also leave their names, phone numbers and emails. Those details aren't for marketing. The city needs them for contact tracing.
---
The inventory of homes for sale is low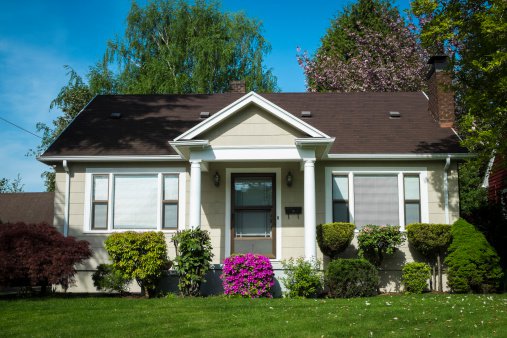 As things begin to re-open, real estate agents throughout the D.C. area are finding strong demand. After being cooped up for months, buyers are ready to make purchases. "The floodgates have opened because all these people sitting at home for four months came out," Signore says.
While those buyers are lining up to enter open houses, sellers are still wary. Sellers don't want people in their occupied homes. For that reason, they're not listing them unless they have to.
"Prices are going through the roof," Signore says. "It's real demand, but it's somewhat false because we don't have the [number of] listings that we would normally have."
With only so much time in the day, some buyers aren't even getting in to see homes. "People are buying them [homes] sight unseen," Signore says. "They're buying them from virtual tours. It hasn't happened a lot, but it's happening. A lot of things have changed."
Further distorting the market is the trend where many sellers are deciding to sell their properties off-market to limit the number of people coming into their homes. They'll tell their agent to find a buyer. Then that agent will call their colleagues to see if they have interested clients.
In this supply-constrained market, agent are finding a lot of buyers. Right now, sellers are merely naming their price — even if it's $25,000 or $30,000 above the market — and someone will usually meet it.
"We're able to test the price," Signore says. "A lot of times they're just taking it because even though it's not perfect, they can't get anything else. They're tired of losing. They've lost seven bids already, and they need a place to live."
The MLS system allows real estate agent to schedule viewing times for their clients, but the strong demand is making it hard even to show homes. "When you want to show a house, you've got to get on the schedule quickly," Signore says. "Otherwise, it's already booked."
Now that there is so much demand, many agents won't take clients to visit homes if they aren't pre-approved for a loan.
"They don't want to waste that time with somebody who can't afford it," Signore says.
---
Still closing homes, but business declines
While COVID-19 forced Signore to adjust, he was still able to close homes. But between March and June, his business is down 18% compared to 2019.
"The residual effects are still in full force with few listings coming to market and more buyers chasing them," Signore says.
But given how other businesses have struggled, Signore feels fortunate.
"Eighteen percent is something that can be weathered," Signore says. "That number will climb, though. The business plan I had for this year continues to be adjusted."
For many small business owners, that's putting it lightly.
---
Safety measures + technology = improved sales
With an eye toward safety, this real estate agent quickly implemented an IT solution that led to increased profits at a time when competitors were putting operations on hold.
Safety first: In-person interaction in the COVID-19 era can be dangerous. Protect your customers and employees by offering sanitizer, wipes and gloves.
Find creative IT solutions: To overcome COVID-19 challenges, small businesses need to get creative with technology, like this real estate agent did using video conferencing software to give virtual home tours.
Opportunity awaits: By quickly navigating the COVID-19 challenges, this real estate agent was able to turn dwindling supply and increased demand into higher profits for his clients.
Using technology and software solutions can keep you one step ahead of competitors at a time when many small businesses are struggling.