In 1997, Samori Coles left Omaha on a Greyhound bus bound for Philadelphia after being accepted into the Wharton School at The University of Pennsylvania.
While Coles found a home in Philadelphia, he never attended a class at Wharton. Instead, he saw an opportunity to pursue his passion and start a small business in the process.
"I've always loved the arts and music, but I didn't see a pathway for that career for myself," Coles says. "I went to work as a financial analyst right out of college, and I started recording with some of my friends on cassette recorders. We ended up getting a couple of songs on local radio. That transformed me and what I wanted to do for a living. I just came out here and continued to pursue the music."
In the process, Coles found a career in the music industry.
Over the past two decades, Coles has built Lil' Drummaboy Recordings, a full-service recording studio and audio engineering and music production school located in Philadelphia. The music production business is very competitive in the City of Brotherly Love, but he thrived. Still, when COVID-19 hit, he encountered challenges that he never would have imagined.
---
Diversifying for survival
To survive in Philadelphia, music studios have to diversify. Coles helped produce audiobooks for Penguin and Random House with authors like Villanova two-time national champion basketball coach Jay Wright.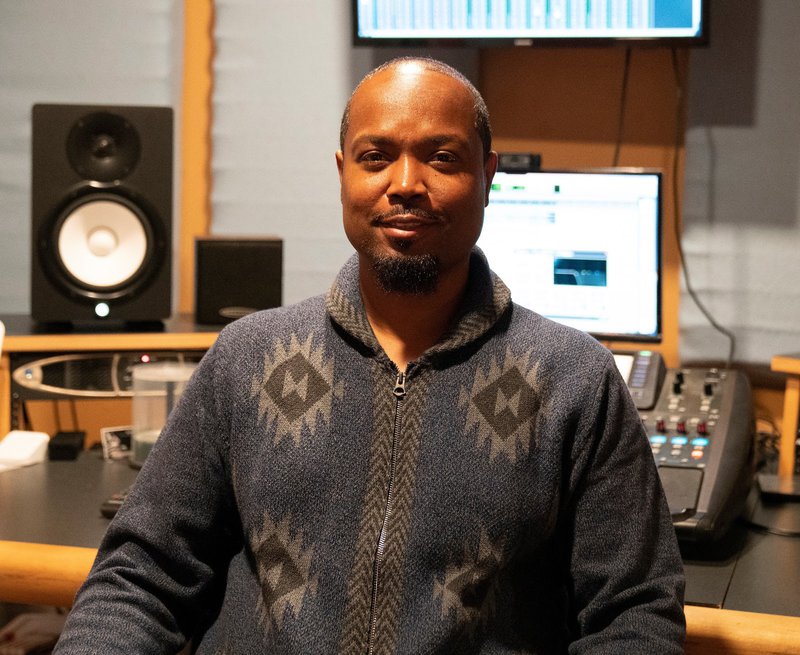 Lil' Drummaboy specializes in working with independent artists trying to graduate from nine-to-five jobs to full-time careers in the industry. "We record bands and artists of all genres, but we also offer a training program where we teach audio engineering and music production to home studio folks who just want to improve their skills," Coles says. "That diversity helped us thrive and grow."
Coles built Lil' Drummaboy through its website. Like many small business owners, he relied on search engine optimization (SEO) to help grow his brand. SEO helped get him in front of people looking for recording studios or audio schools in The City of Brotherly Love.
"We're coming up on that first page in Google and a lot of times towards the top of that first page," Coles says. Coles also finds that digital advertising is effective, paying for Google search, YouTube, and social media advertising. "We're very active with advertising," he says. "We're posting once or twice a day on Instagram and Twitter. We're always trying to showcase what's going on in the studio and who is recording. We're always trying to build that excitement and curiosity about our brand."
---
Adjusting for COVID-19
In mid-March, advertising and branding strategies took a back seat to mere survival for Lil' Drummaboy as it did for many small businesses around the country.
When local shutdown orders went into place, Coles needed to be creative. Classes in audio production and studio engineering had become a large part of his business. He'd considered offering online courses for years. With COVID-19, it went from something that might be nice to do one day to a necessity the next.
"After about a week of just kind of getting my bearings because this was new for everybody, I had a meeting with my staff, and we decided to use Zoom and continue to teach those students that still want to continue learning," Coles says. "It was a slow process because not everybody was familiar with using Zoom."
"So, Zoom was the perfect tool to teach our students online."
About one-third of Coles' students ended up moving to online learning. Since Lil' Drummaboy provided one-on-one instruction, the prices remained the same.
"The great thing about Zoom is if we're teaching a lesson in audio engineering or music production, particularly for MacBook users, we can hear each other," Coles says. "So, I can play something on my end and the students can hear it in real time and vice versa. So, Zoom was the perfect tool to teach our students online."
Since people were stuck at home during the pandemic, they began looking for outlets. Aspiring musicians started recording at home. Coles saw an opportunity in that. "We started to market our service of mixing and mastering projects," Coles says. "If people were recording at home, we told them to send us their files, and we would give them a high-quality mix of the master."
After experimenting with pricing, Lil' Drummaboy settled on $95 for its mixing services, which is about half the regular price.
"A lot of people started to bite on that," Coles says. "What has been cool about it is we have continued those services now that we're back in operation [at the studio]." The Zoom classes and mixing services helped, but Lil' Drummaboy still lost a big chunk of revenue in the spring. To bridge that gap, Coles tapped into the paycheck protection program (PPP) funding.
"We were fortunate because we were able to get a PPP loan so that I could keep my staff paid," Coles says. "That really helped us out. But it was a tough period."
---
Opening back up
After closing their studio in mid-March, Lil' Drummaboy finally reopened on June 8th. But things look different. When people are in classes, they're wearing masks. If clients are going into the recording booth, they're allowed to take their masks off. Coles' staff is also putting out hand sanitizers and disinfecting everything.
"We keep the numbers really small, which is easy to do," Coles says. "Before, folks would come in for a recording session, and they might want to bring a group of people with them, but now, we're like, 'Look unless you are essential to that recording, we really need you to come on your own or just with those people who are recording.'"
While Coles is ecstatic that clients are once again in Lil' Drummaboy's studios, he now knows the realities of operating during a pandemic. If COVID-19 cases spike, he might be forced to shut down again. But, at least, he will be prepared.
"We'll be ready right away to move into online classes," Coles says. "Before, we took a week or two to get up to speed. Now it's just going to be almost like an initial switch that we hit, and we'll start marketing, particularly the online mixing and mastering. We'll do live-streaming classes a lot more quickly."
But at least for the time being, business has risen to pre-pandemic levels. "In the last month, we've grown and we've all been surprised by that," Coles says. "Our books are pretty solid and we're booking three or four days out. So we're doing pretty well right now."
---
3 ways Lil' Drummaboy pivoted in the crisis
By keeping a cool head, finding a video conferencing platform that fit his needs and looking for services he could offer outside of his studio, Samori Coles kept his business afloat during the pandemic.
Takeaway #1: Adding Zoom opened up opportunities
Samori Coles had long thought about adding virtual audio production and studio engineering through video conferencing. With COVID-19 forcing him to close his studio, he took the leap. Fortunately, Zoom allowed him to easily transition his services online.
Takeaway #2: Don't make rash decisions
When COVID-19 shutdowns forced Lil' Drummaboy to close its doors, Coles didn't panic. He and his team took a step back for a week and reconsidered their options. After that, they decided to offer virtual courses and mixing services for home recordings.
Takeaway #3: Think about how you can offer your services outside of your physical location
Even though Lil' Drummaboy had to close its studios, Coles found a way to produce music. Knowing that people were recording at home, Coles advertised that he would mix home recordings. This opened up a new line of business in a difficult market.
When people can't visit your physical location, find a way to take your business to them. When COVID-19 shut down Samori Coles' recording studio, he looked for ways to bring his services to people in their homes. He adopted Zoom, using a tool that lets him and users hear each other. With more people recording at home, he also added a service where users could send in their home recordings and he would provide mix services.