Facebook has created an audience targeting engine that can feel like a superpower if you use it right. It is capable of reaching billions of people around the globe and it can target its users on the basis of their interests, their behavior, their geographic location, and their demographics.
It can also generate ad sets dynamically if you provide just a few assets. Beyond Facebook, there are many more social ad platforms where you can advertise your business. What they all have in common is their entertaining and engaging ad formats, and their strong targeting capabilities.
---
Overview: What is social media advertising?
Social media advertising is a subset of digital advertising defined by ad placements on social media platforms. Advertising opportunities are reserved for business accounts on most platforms, so if you haven't already set one up, that is the first step to tackle. Social media advertising has a massive reach worldwide and is strongly dominated by mobile usage. Ad formats are visual and can include video.
In a social media strategy, advertising can be used to boost posts, increase following, and support the wider goals of your marketing plan.
Social media platforms represent a significant share of digital ad spend, with Facebook alone accounting for one-fifth of all dollars spent on social media advertising. Together with Google and Amazon, it completes the "triopoly" of digital advertising.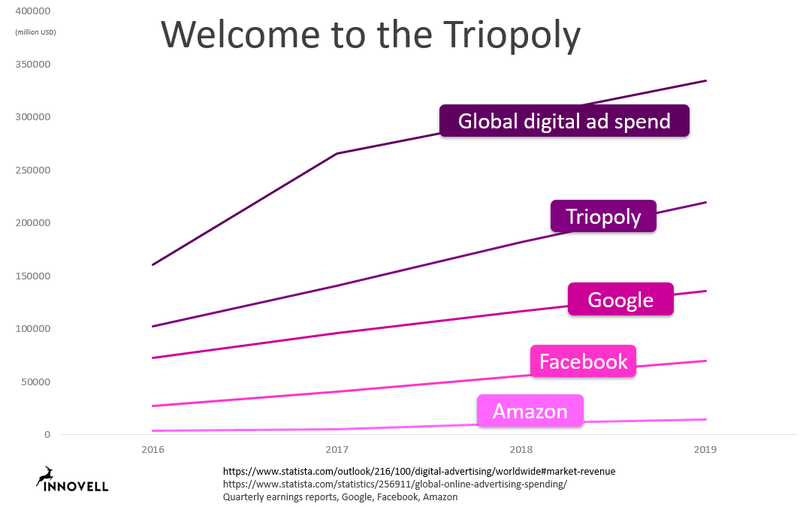 ---
The 6 best social media advertising tips for small businesses
Best practices for advertising on social media are constantly evolving. Ad formats are becoming richer, and targeting options are becoming more sophisticated.
Perhaps the very best advertising tip is to test and try the newest options when they are released. At least, try the options that fit with your social media marketing objectives. Let us look at some of the long-standing best practices and tips for succeeding with your social media ads.
Tip 1: Research audiences on Facebook
When you prepare an advertising campaign, the first thing to do is precisely define your target audience. Facebook allows you to research your audience characteristics in its platform, so you can get a good understanding of segment sizes and targeting options.
You can use the tool simply to improve your understanding of social media audiences, but you can also use it to prepare the targeting for your next Facebook ad campaign.
How to research audiences using Facebook:
Open the

Audience insights tool

in Facebook.
Play around, take notes, improve your personas.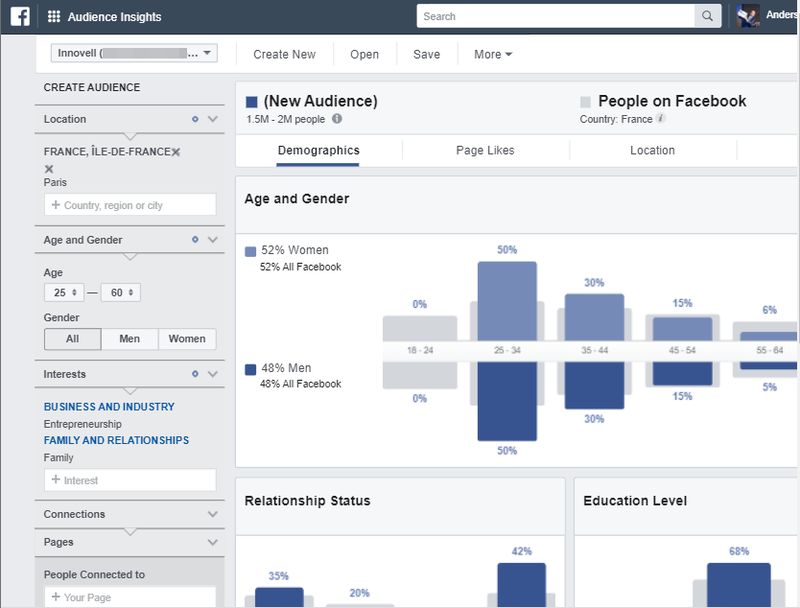 Tip 2: Boost posts
You always want your posts on social media to be seen by a lot of people. Some posts travel further because your network engages with them, but social media platforms have throttled down the organic reach of posts, meaning their natural distribution will be limited.
Instead, the platforms offer social media promotion of your post via the mechanism we call boosting. When you boost a post, it gets a much higher reach.
Many users don't distinguish between normal and boosted posts on social media. A boosted post looks pretty much like any other. If you look more closely however, you will see the legally obligatory indication that a post is sponsored.
When you boost a post, your marketing becomes advertising, and you can suddenly reach a much wider audience for a low — and limited — price. Many social media management tools have fully integrated the boosting mechanism, so you can set up boosting for your posts while you schedule their publication.
How to boost a post on social media:
Publish your post on your business profile.
Find the boost, promote, or sponsor button on the post.
Configure the amount, duration, and targeting of the boost.
Add a credit card if your ad account isn't already set up.
"Boosting" posts works on Facebook, Instagram, Twitter, and LinkedIn. On Pinterest, you "Promote" a pin.
Tip 3: Set up conversion tracking
In most advertising strategies, you want users who click your ads to land on your website: That is your business goal.
From a data perspective, this means the user journey is cut in two. The advertising journey is tracked on social media, and the conversion journey is tracked on your website.
To report on the outcome of your advertising investment, you need to connect those two journeys. This involves embedding tracking tags in your website. Adding tracking tags to your redirection URLs also enriches your web analytics.
Doing both corrects the data perspective from both angles, so you get a clear picture of what ads are driving customers to your site, and what your customers are doing once they land there.
With conversion tracking set up for the social media networks you advertise on, you will be able to see the relationship between your advertising investment and your advertising outcome.
How to set up conversion tracking:
Enter the configuration console of the social advertising platform you are using.
Find the conversion tags for that network.
Embed the tags into your website on the confirmation page after a conversion has taken place.
Go back to the social advertising platform to test the tag.
Tracking tags can be a little bit challenging to set up, so you should read each social platform's instructions carefully and, if possible, have your webmaster embed the tags on your site.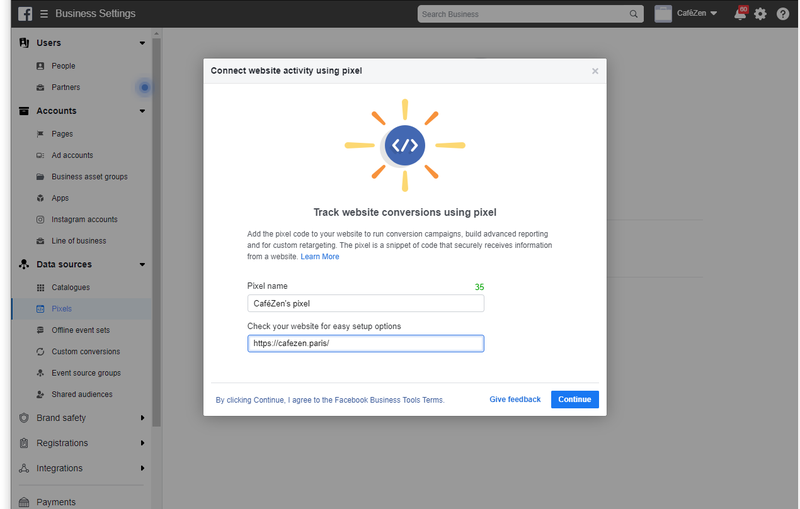 Tip 4: Automate campaign optimization
Social media advertising platforms possess massive amounts of data and they employ armies of developers who build algorithms to exploit that data.
Some of these algorithms will learn from social media campaigns. This is called machine learning, and it is something every advertiser should take advantage of to automate campaign management.
How to automate campaign optimization:
Define your optimization goal. For example, with conversion tracking in place, you can use "cost per acquisition" (CPA) as a goal.
Set up your advertising campaign as usual: Messaging, ads, targeting, destination.
Rather than setting a budget, set a goal to reach. With your goal set to a maximum CPA for a campaign, you will generate conversions that cost less than your defined value.
Launch your campaign and keep an eye on conversion volumes and quality.
Tip 5: Skim followers
Most advertising campaigns on social media follow the same basic algorithmic rules as normal posts: The higher an ad's engagement rate, the wider the reach of the campaign.
Engagement is when users like, comment, or share your post. The algorithms reward highly engaging content by distributing it more widely.
When a social ad works well, users will give it a like and comment on it. In this case you have reached a new relevant audience, and you can identify the profiles which have reacted positively to your ad. These are potential new followers for your business profile, and you can invite them to follow you so they stay engaged.
How to skim followers from ad campaigns:
When you run a campaign, identify profiles that interact with your ads.
Invite them to follow your business profile.
Facebook actually suggests this approach in notifications to the administrator of the business page and makes it really easy for you to invite new followers.
Tip 6: Juggle audiences
With social media ads, it is no longer a matter of finding the media that fits your brand. It is about targeting the audience you want. In search engine advertising, you juggle keywords; in social media, you juggle audiences.
There are four different approaches for this purpose: audience matching with custom audiences, new audiences with similar audiences, audience qualification with derived audiences, and negative audiences.
Here are some examples of audiences you can create and use:
An audience you define on the basis of demographics, location, interest and behavior.
Your followers.
Visitors to your website.
Users who have seen a video ad (derived audiences).
User profiles you have extracted from your CRM and matched with the social platform (custom audiences).
Users who resemble the users you just extracted from your CRM (similar audiences).
If you are launching a campaign to find new clients, you should exclude existing clients to improve the audience qualification.
Likewise, in an awareness campaign for people who don't know your brand, you should exclude the audience of people who already follow you and users who have been to your website. These excluded groups are negative audiences.
To create audiences that have the same characteristics as an existing audience, you target similar audiences, also known as "lookalikes." Finding these groups is a result of the machine-learning capabilities of social media platforms.
There are almost unlimited possibilities for audience juggling with the above approaches. The only constraints are your imagination and the success of campaigns you can create with them.
---
You are ready to start advertising on social media
It is easy to start using social media advertising, but it is tricky to make it work efficiently for you. You need to be clear about your objectives, target the right audiences, and measure outcomes to know how well you are doing.
You can immediately start learning about your audiences via your social outlets and, with the right tracking in place, you can use the platforms' advanced capabilities to automate your campaigns.
With a little effort and experimentation, your campaigns will begin to generate the results you've targeted. The opportunities for your business to thrive with social advertising are endless.