Delegating work is a necessary part of every organization and team project. After all, one person cannot do it all. It's a key skill to cultivate, and fortunately, there are clear strategies to do so.
I've worked with and managed teams of all kinds and sizes in my career. I realized the hard way that there is a right, and wrong, approach to assigning work.
Learn to delegate using the right strategies, and you can not only avoid the pain I dealt with, but you will discover new ways to improve work performance. This guide helps you learn the strategies for effective delegation.
---
How to delegate tasks to your team effectively
Whether you're responsible for team management, or you're a project manager overseeing a key project, the same principles apply to delegating work.
The only difference is that a project manager may not have managerial authority over the people working on the project, and will therefore need to get buy-in from other members of the organization.
Here are the five strategies to apply to delegate tasks effectively.
Strategy 1: Determine the tasks
Before you can delegate tasks, ensure you possess a clear understanding of the work that must be completed, which includes the scope of that work, expected outcomes, and the associated deadlines.
You can't assign tasks without this understanding. Otherwise, it's challenging to communicate what needs to get done, leading to an employee's poor understanding of requirements, misaligned expectations, and missed deadlines.
Take a moment to assess the tasks that need to be completed and the requirements for each before delegating.
Arrive at the understanding necessary to assign work with these suggestions.
Work breakdown structure: Use a work breakdown structure (WBS) to reduce a project down to its smallest components, which ensures a task isn't too big for an employee to manage. The WBS helps you define the scope of each task as well as all the pieces required to complete a project, so you're clear on what work needs to get done, interdependencies across tasks, and timelines.
Work completion criteria: Another piece to task delegation is figuring out what constitutes completion of the work. Determine a measurable outcome, like delivery of an analysis or creation of a document, to mark task completion.
Deadlines: Part of delegating tasks is knowing when that work must be completed. Determine your deadlines for each task so you can communicate it as part of the assignment process.
Strategy 2: Identify the right people
A benefit of reflecting on work requirements in the first step is that it identifies the right people for the job. You want to align the skills, knowledge, and experience of your team members to the work that needs to get done.
For example, if one task for a project involves the creation of marketing collateral, a member of the marketing team who has done that work is the right fit.
Another dimension to consider is the team member's working style and interests. If they prefer working independently, it's best to avoid putting them on a task requiring lots of collaboration. Whenever possible, play to a person's strengths.
Check out these tips to get the right people working on your assignments.
Bandwidth: If you've identified a good teammate to work on the task, find out if they have the bandwidth to take on the additional work. You may have to address revising that person's priorities or go with a second choice.
Experience: Sometimes, an inexperienced employee is the only option. In this case, factor in enough time to provide training at the start of the assignment and to give guidance as the employee works through the task.
Skill growth: A benefit to delegating tasks is to use it as a developmental opportunity for teammates. If someone has the ability to do a task but not the experience, consider assigning the work to them as a way of growing their skills.
Strategy 3: Assign the tasks
Now it's time to delegate the work. The key to delegating effectively is to get buy-in from the team. This approach boosts commitment and increases team members' investment in the outcome.
To obtain that buy-in, start by describing the work. Review the scope of the task, deadlines, and the expected outcome or set of deliverables.
Point them to any documentation or other resources that can help, and encourage your teammates to ask questions and provide feedback. For example, an experienced staff member may have suggestions or concerns that can be factored into the project.
Next, discuss why the team member was selected. If the employee is new or inexperienced with the assigned task, let them know you'll provide training and support.
Then, explain the context for the task. This involves describing why the work is important, how it fits into a larger project, and the impact of missing deadlines. The goal is to give the work a sense of higher purpose, which raises your teammates' commitment.
This is the key part of the process, so here are suggestions to help with assigning work.
Set expectations: An important aspect of delegating work is to align expectations on the outcome. It's during this phase of the process that expectations should be agreed upon, as well as what constitutes task completion and the deadline. Every time I delegated work, I asked the employee if they could get the assignment done by a specific date, and welcomed feedback if that date was unrealistic.
Communicate mindfully: Take care regarding the words used when delegating work. Early in my management career, I once told a staff member, "I need you to..." and that did not go over well. It's not about what you need; it's about achieving a shared objective to move the organization forward. I learned the hard way that the words spoken make a big impact on how the message is delivered.
Get manager buy-in: If a staff member reports to a different manager, you must get buy-in from that manager before approaching the employee. Use the same techniques to obtain that buy-in that would be applied when talking directly to the employee.
Allow for self-delegation: If a cross-functional team was assembled to tackle a big project, like the rollout of a new product, an effective delegation method that builds buy-in and commitment is to let the team self-select their work. Every project management plan involves a list of tasks, so the team can go through this list together and self-delegate work that makes sense given their role in the organization, experience, and skill set.
Strategy 4: Empower and support staff
There's more to delegating than simply assigning tasks. An employee must feel empowered and supported to succeed so they are motivated to perform their best work.
That's why the delegation of tasks involves assignment scope, deadlines, and deliverables, but not how the work should be accomplished. That part is up to the team member to figure out.
They require this level of autonomy so that they can bring their skills to bear, and not feel constrained by micromanagement.
As part of this, empower staff to make the necessary decisions to complete their assignments. This allows the team to tackle their work more efficiently, and creates a culture of accountability in your organization.
To get the most out of the team, use these recommendations to empower and encourage them.
Authority: Align a person's task with the level of authority required to complete it. This prevents roadblocks and delays. The staff member's need to obtain approvals for decision-making should be rare.
Resources: Part of providing support for the team is to ensure they have the resources and tools to get the work done. If a team member must learn a new tool as part of their assignment, delegate time for them to ramp up so they are not put in a position to miss deadlines.
Guidance: Be available to answer questions and provide guidance, or to direct staff toward those who can help if you're not able. Let them know to come back to you if challenges are encountered so you can work on solutions together.
Strategy 5: Use feedback loops
All the previous strategies come together through feedback loops. This is where you establish a process for you and your team to stay connected and create two-way communication that increases the flow of information.
Feedback loops are important because, once work is delegated, you can not only follow up to ensure an assignment is on track toward its deadline or milestone, but also collect input from your team.
This affords team members the opportunity to share any challenges that might delay a project's timeline, to ask for help, or to provide ideas.
Through feedback loops, you can figure out if some part of your task instructions was unclear before the employee gets too far along, and you can collect insight into how to improve your delegation skills.
Here are suggestions for implementing feedback loops:
Milestones: Part of project management best practices is to establish milestones. Use these as natural checkpoints to see where the employee is at in their work.
Check-ins: Perform regular check-in meetings with the project team on an interval that makes sense, such as once per week, or even daily if the pace of change or timelines for your project warrant it.
Recognition: During check-ins, use the opportunity to recognize any early wins, praise good work, and show appreciation for your team's efforts. When an employee's work is noticed, it boosts morale and employee dedication to the task. It also increases their likelihood to want to work with you again in the future.
---
The best tools to help you delegate things within your team
Delegating work includes managing what's assigned and what still needs to be addressed, as well as tracking team progress toward completion whether teammates are remotely managed, in the office, or working from home.
Project management software offers tools to do this efficiently and quickly. Here are some options to consider with your projects.
1. monday.com
For a comprehensive tool covering all phases of the project life cycle, it's hard to beat monday.com. It includes the ability to create assignments and track projects through its proprietary board system or through a traditional method such as a Gantt chart.
The platform offers many key project management features such as project planning, work reports, time tracking, and collaboration features that allow file sharing and team dashboards. It also provides budgeting capabilities to ensure your project costs remain under control.
2. Podio
Podio offers a flexible project management tool for teams that require a more customizable assignment tracking solution. The platform uses a shared workspace for the team, and includes an application builder that lets you create custom functions to meet the unique needs of your organization.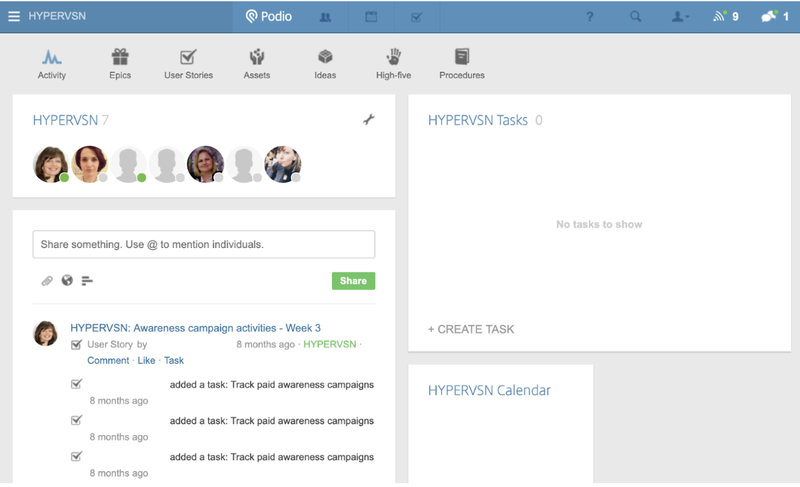 This approach means you assemble features like time tracking and budgeting within its builder's drag-and-drop interface. The benefit to this is that you control what's in the tool, including the ability to automate portions of your workflow.
The downside is that you'll have to construct some of the functionality you need beyond the project management basics. That said, with a little effort, Podio delivers a powerful tool at a compelling price point, including a free version.
3. Trello
If you want a simple project management tool to delegate work to others, Trello is a good option. It employs an agile project management framework, using virtual cards to represent each task.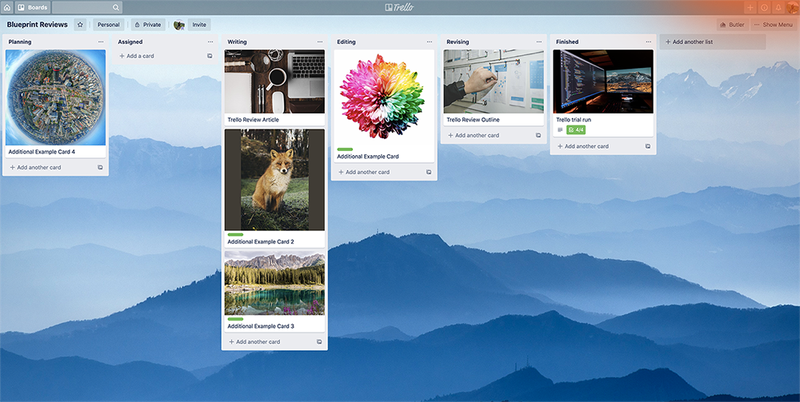 Team members are assigned cards, which are tracked on a board visible to the entire team. The board includes customizable columns representing the various stages of your workflows. Cards are moved along the workflow as tasks are completed.
This simple system makes Trello very user friendly, although its ease of use means it isn't as feature-packed as other tools. For instance, it lacks budgeting capabilities. Still, it is affordable and even offers a free tier.
---
Final advice on delegating tasks
A big challenge to delegating work is that some people view it as imposing on others, or they shoot from the hip when assigning work. As a result, they fail to delegate appropriately.
Rather than seeing it as an inconvenience to others or a right granted by your position, view task delegation as a means for building team collaboration, trust, and productivity as the group works together toward a common goal.
By applying the strategies in this guide, the entire organization will benefit.