HubSpot CRM is one of the most popular CRM software platforms available, and for good reason.
This simple, straightforward solution is great for sales teams that want to onboard quickly but still want a powerful CRM tool. It scored very well in our review, with particularly high marks for ease of use and features.
HubSpot also does a great job when it comes to crunching data and creating excellent reports that can give you insight into how you're doing, as well as a dashboard that shows where you stand with leads in real-time.
But perhaps you've given it a try and feel like it's not a great fit for how you run your sales team. If that's the case, it's time to take a look at some other options and what they can offer.
But perhaps you've given it a try and feel like it's not a great fit for how you run your sales team. If that's the case, it's time to take a look at some other options and what they can offer.
Here are the top competitors to HubSpot CRM:
---
What to look for in a great HubSpot CRM competitor
HubSpot is a great CRM platform because it does all of the things a sales team needs, so any alternatives to HubSpot also need to do those things well. In particular, we've identified three features of any good HubSpot competitor.
1. Ease of use
The sales process can get very complicated, what with the thousands of leads to juggle, all at different points in the sales cycle and all with their own needs and price points.
You need a platform that's easy to use and intuitive so your team can pick it up and quickly make it a part of their daily routine.
If your team struggles with onboarding, it will cost you time and, ultimately, money in lost sales.
2. Customer support
HubSpot offers great customer support via email, phone, or social media, and there is also an in-app help button where you can get answers.
The only downside is fairly typical for CRM platforms: You have to spring for the paid version of the software to get that support.
Good customer support can mean the difference between a sales team that's humming along and one that's bogged down after running into a technical issue.
3. Features
HubSpot offers a suite of sales and marketing tools to help a sales team really go after that long list of leads.
Features like integration with third-party apps, automation, custom reporting, and other tools can help take your team to the next level and close more deals on average.
However, keep in mind that you're not just looking for the platform with the most features, you're looking for a software solution that has the right features for your business.
---
Our top 10 picks for HubSpot CRM competitors
We've chosen 10 CRM competitors to HubSpot that you should consider. They are listed in alphabetical order.
---
1. Agile CRM
If you're a small business, Agile CRM is a good option. It has a completely free version for up to 10 users. For email and phone support as well as more extensive integrations with third-party applications, you'll need to pay for the enterprise version.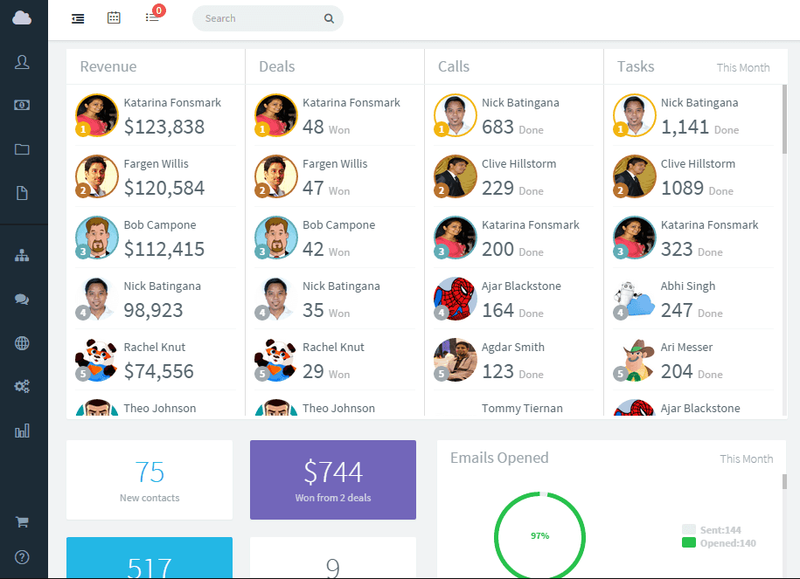 Agile is a cloud-based platform that creates a centralized hub for everything your sales team needs, from marketing tools to analytics to contact management.
---
2. Bitrix24
Bitrix24's big selling point is its customizability. Many businesses want a CRM platform that they can bend and mold to fit them, and because Bitrix24 is open-source, there are a lot of ways you will be able to do that, provided you have the know-how and resources to implement your customizations.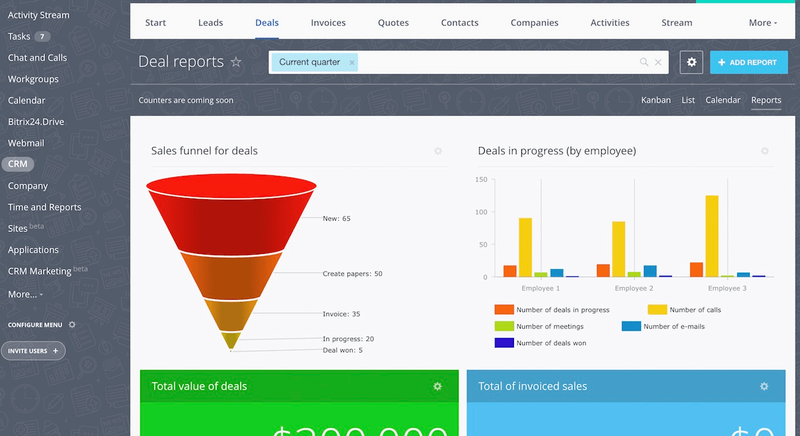 The downside is that there's a learning curve with this platform as well as some pricey premium packages for those who want more than just the basic version. That said, it still has a strong list of features, and its ability to market via social media is another unique option not available in a lot of other CRMs.
---
3. Close
If you want automation for your sales team, Close is a good choice. It can send follow-up emails automatically, which is a big time-saver. It also does automatic calling and logging, which can provide insight into how your sales team is performing so you can make improvements.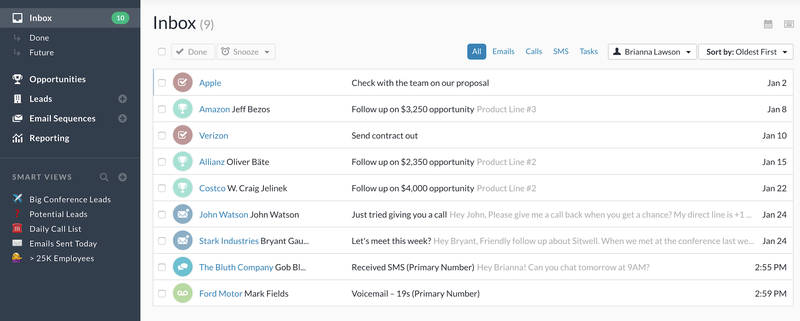 It may not be for tech novices, but Close has a fairly simple and straightforward dashboard that your team should be able to pick up with relative ease.
---
4. Insightly
We're big fans of Insightly, which earned the highest marks in our CRM directory thanks to its huge range of marketing tools, making it great for small and mid-sized businesses. This software does a great job managing leads, sales, and other key data any sales team needs to track if it wants to improve.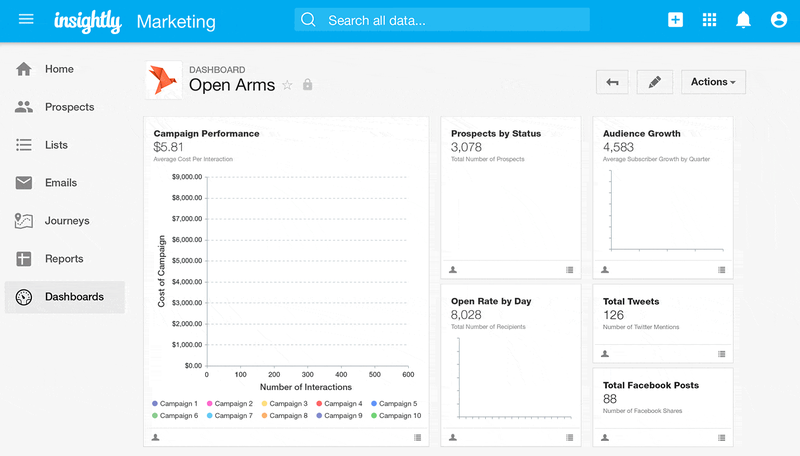 This cloud-based software doesn't require installation and can be accessed from anywhere, and onboarding for your sales team should be a breeze, causing minimal interruption to your sales process.
---
5. Pipedrive
Like Insightly, Pipedrive is another simple-to-use platform that has straightforward onboarding for sales teams that value that quality. It's also inexpensive and offers 24/7 customer support, which we've found to be a rarity with CRM solutions.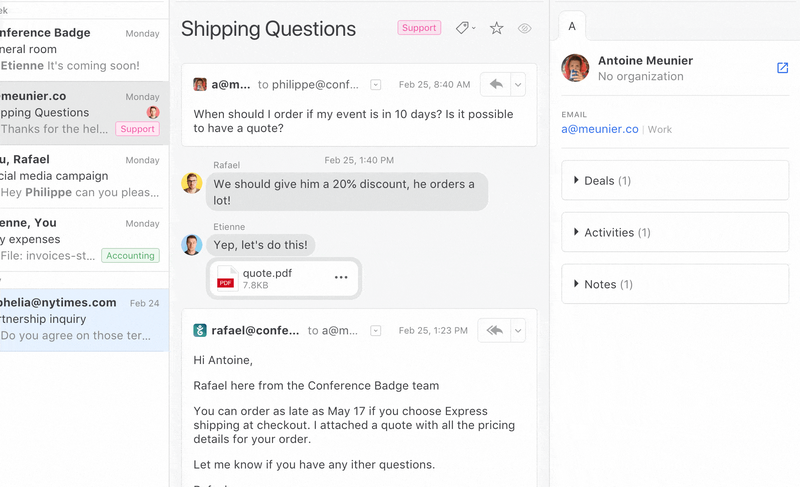 In terms of features, Pipedrive is impressively robust, with tools for email marketing, custom reporting, lead generation, and activities and goals management, to name a few.
---
6. Redtail CRM
If you are seeking a super easy-to-use platform, you can't do much better than Redtail CRM, which scored a 9 out of 10 in that category in our review. It also boasts great support and a decent — if not huge — list of features.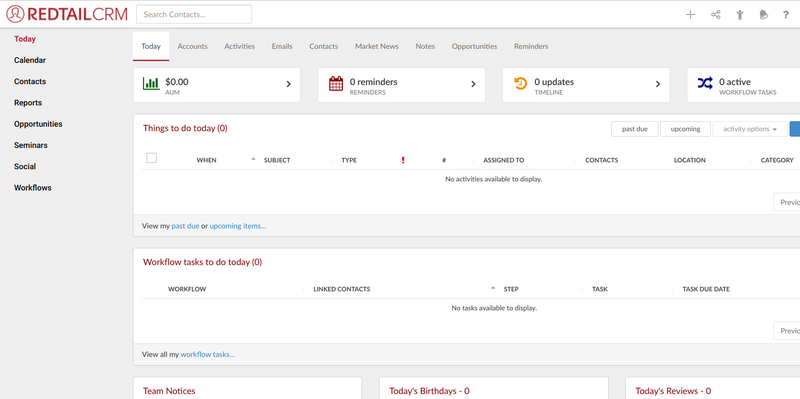 It's not cost-prohibitive, either, with a flat monthly rate for every 15 users you have, making this a good option for those who just want a simple software solution.
---
7. Salesforce CRM
Salesforce caters to businesses of all sizes and offers a tremendous amount of features, customer support, and customization options that are great for businesses looking for an established platform to use for the long haul.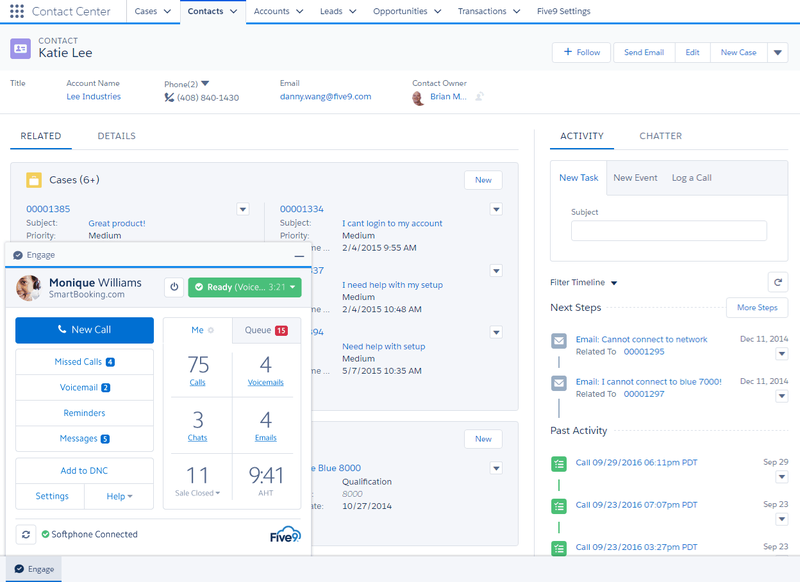 Your team will need to navigate the learning curve, but once you've settled in, you'll find this to be an intuitive platform that your team can make their own.
Also, you can sign them up for "Salesforce University" to get as much as possible out of the software's tools, although it will cost you a few hundred bucks per person (not to mention a week out of the office).
---
8. SugarCRM
Like Bitrix24, SugarCRM is an open-source platform ideal for companies that want to mold a CRM to fit their business like a glove. It's best if you already have a development team that can make use of SugarCRM's powerful engine.
If you've used simple CRMs in the past and want to take your sales team to the next level — and are willing to make the necessary investment to do so — this platform is for you.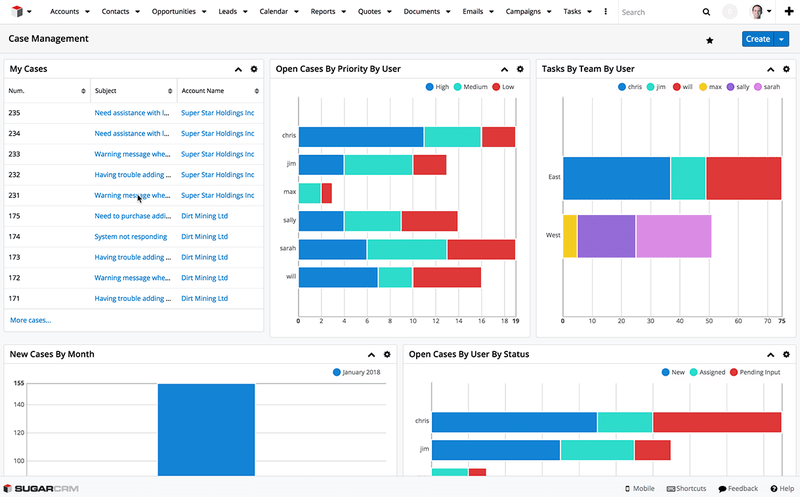 SugarCRM has a long list of features and a not-insignificant learning curve that make it a good fit for larger teams; however; the developer says the vendor offers a version ideal for small businesses as well, which might be worth a trial before you make a choice.
---
9. Vtiger Sales CRM
Vtiger is great for small teams that are trying to organize their sales and marketing efforts into one place. It offers automation to increase the efficiency of your team, and it's one of the lower-priced options available.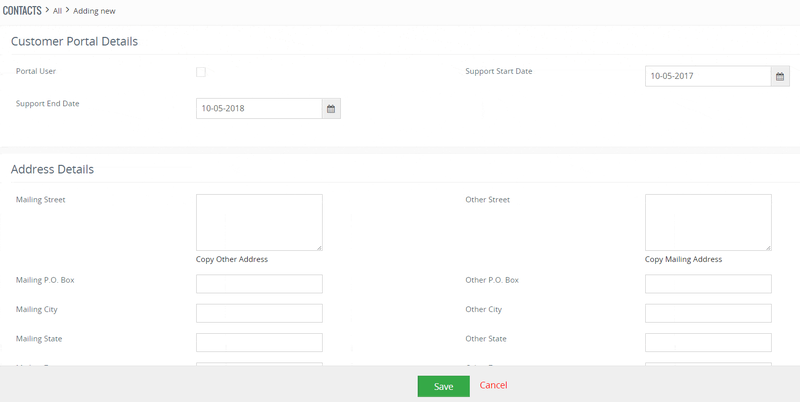 Vtiger's "Starter" version helps small businesses and startups capture leads and contacts, and it provides customizable feeds for better organization. Larger operations can also make use of it, with the enterprise version offering billing, project management, and more.
---
10. Zoho CRM
When comparing HubSpot with Zoho CRM, the latter is a turn-key solution for companies that are OK with a lot of potentially time-consuming customization at initial setup. Once it's all set to go, it's a simple and intuitive platform your sales team will be able to pick up and run with.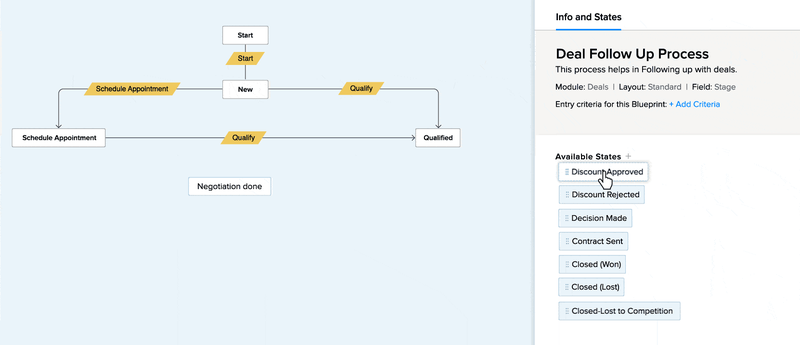 It is entirely cloud-based and can be run from anywhere, and it offers a lot of integration with platforms your team almost certainly uses.
There's also a free version for small companies on a tight budget (or those who just want to try it out before springing for the extras).
---
HubSpot's competitors have advantages and disadvantages
We can't tell you which alternative to pick — or even if you should pick an alternative at all. Each software option has its own advantages and disadvantages.
For example, some solutions are really easy to use but don't have the long list of features and tools some businesses need.
Others can crank out detailed reports and do automated email marketing, but those things wouldn't be a plus for a small business that doesn't need those features and is looking to save money.
You should use the above list to pick two or three tempting offerings. Set aside time to give each one a try, and then make an informed choice about what's right for your business.