Jibble is a time tracking and attendance app that helps companies stay on top of their teams' activities.
With customizable "power-ups" that give you access to advanced features at an affordable price, Jibble is a powerful, affordable time clock software for companies of any size.
---
Who is Jibble for?
Jibble is for organizations that want to keep better track of employee time. With basic and upgraded versions of the tool with below-average price tags, Jibble is an affordable option for large and small teams.
With upgraded packages, Jibble also offers users the chance to pick and choose their advanced features, making it highly customizable for companies who might have non-traditional time tracking needs.
---
Jibble's features
Jibble's free package offers time and attendance tracking, access to mobile apps, facial recognition clocking in and out, and offline mode.
Their upgraded packages offer a customizable suite of tools that allow companies to track time more granularly or manage company work policies more closely. I'll discuss Jibble's basic and upgrade features in more detail below.
Scheduling
Schedule-building tools are considered a "power-up" in Jibble and aren't available in a basic package. However, with an upgrade, you can build multiple work schedules based on fixed daily hours, fixed daily times, and flexible weekly hours.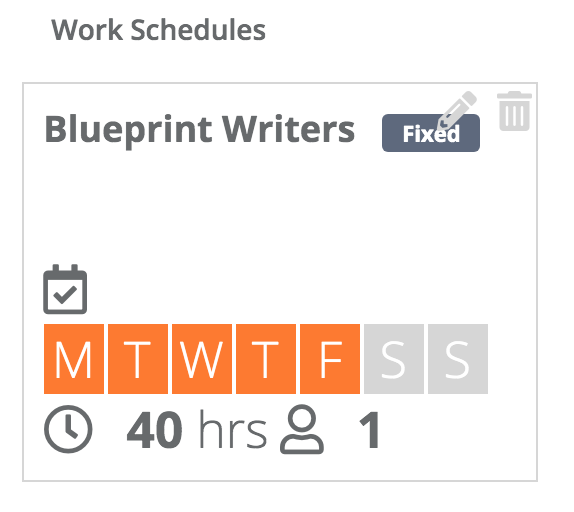 You can also create overtime and break rules to go along with each schedule and assign employees to different schedules as needed.
While upgrading to a scheduling power-up gives you the ability to schedule employees, it doesn't seem to offer employees the option to request time off. You can upload and customize a list of national holidays into your schedules.
However, personal time and sick days are not requestable or trackable through the app. Managers and supervisors will just be able to see that an employee has or hasn't clocked in.
Clocking in and out
Clocking in and out in Jibble can be done through its web app, a mobile app, a time clock kiosk, facial recognition, and through its integration with Slack or Microsoft Teams.
If you have team members who consistently forget to clock in or out, you can set reminders that will notify them to log their hours.
Once employees have tracked their time, you can view their timesheet in a daily, weekly, or monthly report.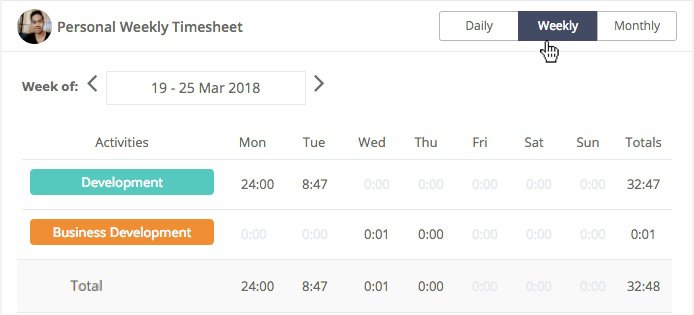 With a power-up, you can also allow employees to track time by activity or by client to get a better idea of how their work hours are spent.
Facial recognition
Jibble's facial recognition feature is available in its free package. Offered as a way to prevent "buddy punching" when employees are clocking in and out, this feature allows the system to compare clocking in and out selfies with a "master selfie."
If the selfie used to clock in or out doesn't match with the original selfie, the facial recognition feature will automatically send managers an email to make sure the right person is clocking in or out.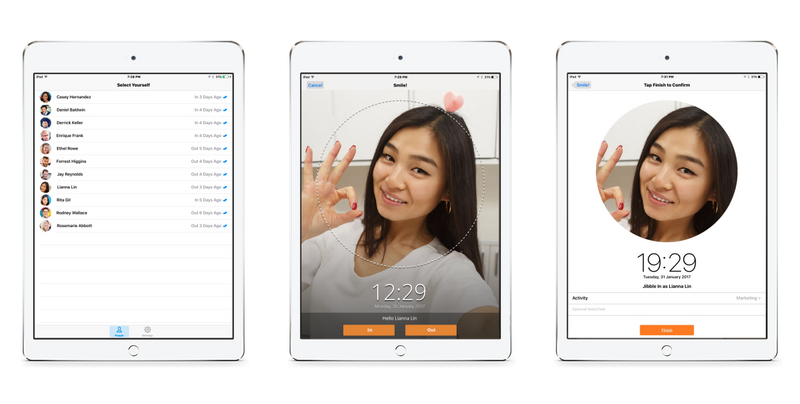 Timesheets for payroll
All Jibble plans include the ability to export time data to any payroll solution. However, Jibble currently only offers integration with one payroll solution — PayrollPanda.
Teamwork and collaboration
With Jibble's mobile app, employees can track time and access their timesheets from anywhere. And by powering up, you can allow employees to log time by activity so you can track project progress.
---
Jibble's ease of use
Setting up Jibble is as easy as adding your teammates to the system. However, to make the process even more painless, Jibble also has a helpful setup wizard you can follow through the system. Employees can clock in and out with the click of a button, and managers can also log employee time from the time clock.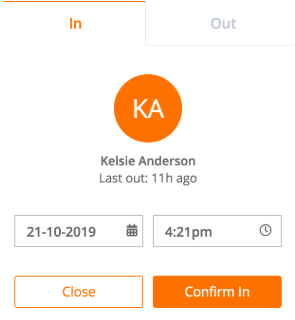 You can turn power-ups off and on at any time. Whenever you enable a power-up, the setup wizard returns to direct you to its new home in the system. It also references articles from its knowledge base if you need more information to get started.
---
Jibble's pricing
Jibble's free version, with unlimited users, includes clock in and out with facial recognition, GPS attendance, offline mode, overtime calculations, and timesheet reporting.
For advanced features, Jibble charges on a per-active-user basis for each of the pricing tiers:
Premium: Costs $1.50 per user per month and includes everything the free plan offers, plus activity tracking, approval and rejection of timesheets, and priority chat and phone customer support.
Ultimate: Costs $3 per user per month and includes everything the Ultimate plan offers, plus time tracking of projects and clients, screenshot capturing, productivity recording, and detailed project reports.
Jibble only charges per number of active users, meaning you're only charged for the number of team members who log time in a given month. So, if your team size fluctuates regularly, Jibble could still be an affordable option for tracking work hours.

---
Jibble's support
Jibble offers support via an online help desk or over the phone if you're having trouble operating the system. Agents are also available through live chat, and they typically respond within 20 minutes.
If you're more of a DIY-er, Jibble has an extensive knowledge base full of articles that will guide you through using various parts of the tool.
And as mentioned in the "ease of use" section, Jibble's help wizard walks you through system setup to help familiarize you with different parts of the system.
---
Benefits of Jibble
Jibble offers employees multiple ways to clock in, including integration with popular collaboration tools such as Slack and Microsoft Teams.
That means it'll play well with tools you're already using and remain a convenient tool for employees to use. Its affordable price tag also makes it a low-risk option for your organization.
Its convenient setup and ability to customize the tool with various power-ups makes Jibble a heavy-duty tool that still feels lightweight and tailored to your company's needs.
---
Try Jibble for yourself
Jibble is an affordable, customizable time tracking app. If you think Jibble could help your business track your employees' time, then consider signing up for a free trial to see if its features will work for you and your team.
---
Frequently Asked Questions for Jibble
How do power-ups work in Jibble?
Power-ups are basically add-on features that you can pick and choose, depending on your Jibble plan. Power-ups include activity tracking, client billing, and geolocation capabilities, among others.
How does Jibble's integration with Slack and Microsoft Teams work?
Once you integrate Jibble with Slack or Microsoft Teams, Jibble becomes a communication channel in your collaboration tool. Users can then use specific commands to clock in or out, list activities to track time against, or join different teams.
Does activity tracking in Jibble also include the ability to track activity on employees' computers?
Activity tracking only refers to the ability to track time against certain tasks. However, with the help of another Jibble power-up, you can enable Jibble to track desktop activity with screenshots and app usage.

If you need a cost-effective time tracking app with room for advanced upgrades, try out Jibble!
If you need a cost-effective time tracking app with room for advanced upgrades, try out Jibble!
The Motley Fool has a Disclosure Policy. The Author and/or The Motley Fool may have an interest in companies mentioned.