No man — or woman — is an island. You've probably heard the phrase before, as it dates back to a book written by John Donne in 1624. It expresses the concept that human beings don't thrive in isolation.
You might be wondering what that has to do with software. Well, no piece of software works well in isolation either. Your accounting department needs new customer invoicing information from your sales department. Your sales department needs details on new leads from the marketing department. And your customer service department needs information about customer history from your sales department.
For this all to happen smoothly, you need to ensure your technology landscape plays nicely together. When you're thinking about getting new software, consider whether it integrates with the technology you're already using. If you have to manually send data back and forth, then you're more likely to make errors. It's also time-consuming.
In this article, we'll take a look at monday.com, a to-do list and project management software, and its most important integrations, so you can decide whether it works with your current solutions and consider whether it would integrate with any future technology purchases.
---
1. Zoom
Most of us were involved in some sort of Zoom activities in 2020. Whether it was a quiz or virtual cocktail hour, the COVID-19 pandemic meant our lives moved from the real world to the virtual one.
Zoom's daily meeting participants jumped from 10 million in December 2019 to 300 million in April 2020. Its revenue was also up 355% year-on-year as of Q3 2020.
As remote meetings are looking likely to become the norm for many of us, monday.com's integration with Zoom allows you to add scheduled Zoom meetings directly into your monday.com calendar.

---
2. Microsoft Teams
While Zoom was the app of choice for celebrating birthdays and life events, not all businesses wanted to use it for their remote meetings due to its lack of end-to-end encryption (it finally added this feature in November 2020).
Many businesses instead turned to enterprise software heavyweight Microsoft to stay connected while working from home. With this integration, you can add monday.com boards to your Microsoft Teams tabs, so you can see your project management tasks and calendar from within the app.
You can even edit your monday.com board from within Microsoft Teams.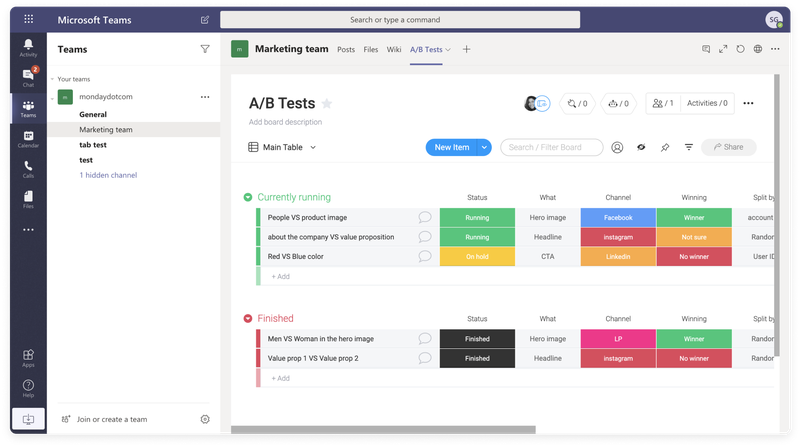 ---
3. Dropbox
The Dropbox and monday.com task management integration ensures that your entire team has access to the latest version of relevant files. You can add Dropbox attachments to any monday.com task, or on the status update box within these tasks.
You can make comments on any Dropbox document, as well as see comments left by coworkers, without leaving the monday.com project management board. There is also a Files View option, which shows you all the documents uploaded to a board.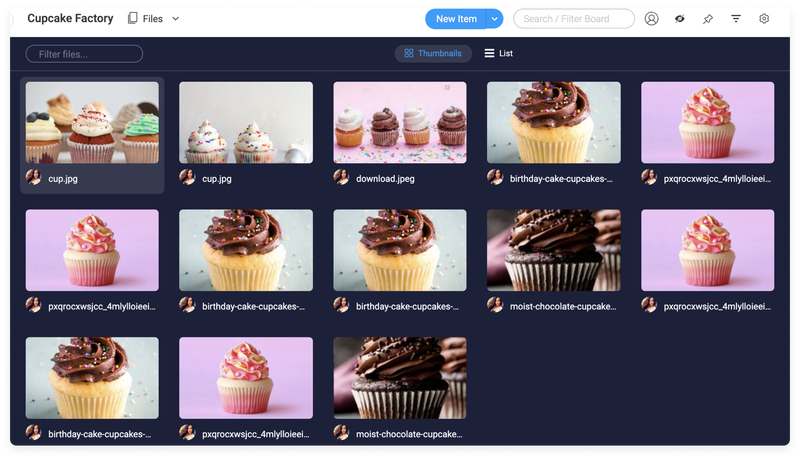 ---
4. Slack
When you use multiple tools for project management and collaboration, employees can miss notifications due to the sheer volume of updates, or through the need to check multiple platforms to stay up to date.
With monday.com's Slack integration, you can send updates to your board as Slack messages. You can also choose to automatically notify users in Slack when you make changes in monday.com, such as:
Date changes
New tasks
Status changes
Task updates
To make sure the right people get the message, you can notify specific employees or notify everyone in the channel, so they can view and track progress, and take action where necessary.
This integration also lets you create monday.com tasks from within Slack.

---
5. Outlook
Email is great for some purposes, but crucial information can be lost when it's sent via email rather than added to your project management board. Or you may find that you have to spend time manually inputting information from an email into your project management system.
With monday.com's Outlook integration, you can turn emails into action items on your project management boards. You can also choose to notify people about updates on your boards via their Outlook email address, such as:
Date changes
New tasks
Status changes
Task updates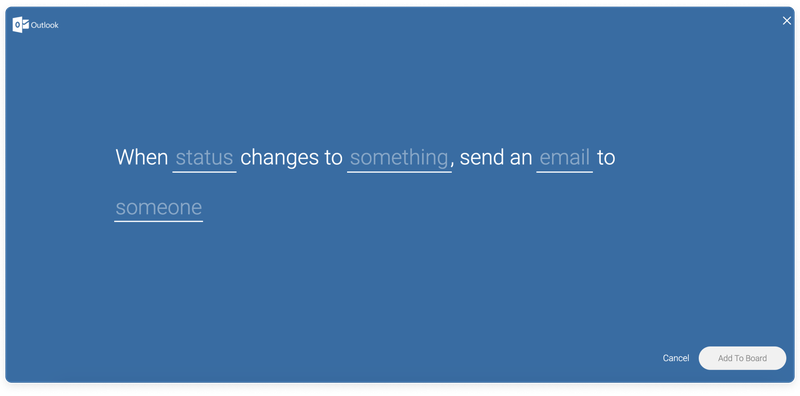 ---
6. LinkedIn
If you want to share updates about project completion or important milestones on social media, then you'll like the monday.com LinkedIn integration. Instead of having to do this manually, you can set conditions with monday.com to automatically share a post when certain criteria are met.
For example, when you change the status of a project to "done," monday.com will automatically share a post on LinkedIn. You can customize the text you want to share for these updates.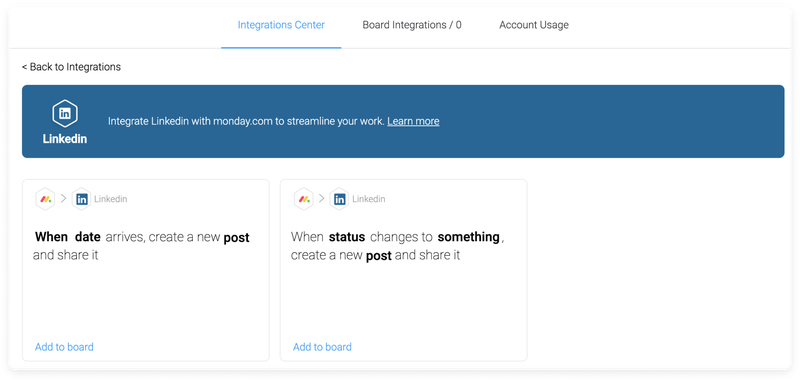 ---
7. Google Calendar
If you want to get calendar reminders about important deadlines, then the monday.com Google Calendar integration can help.
You can choose to sync tasks assigned to you on monday.com project management boards or to sync all tasks on these boards. The tasks will then appear on your calendar and you'll get reminders when the deadlines for these tasks are approaching via the Google Calendar app without having to log in to monday.com. You can even color-code the tasks in your calendar to keep things organized.
This integration helps you better plan projects as you can see which tasks are already assigned to you and your team. This makes it easier to assign realistic deadlines based on that information.
Google Calendar is the default calendar option, but you can also sync with other calendars, such as Outlook and iCalendar.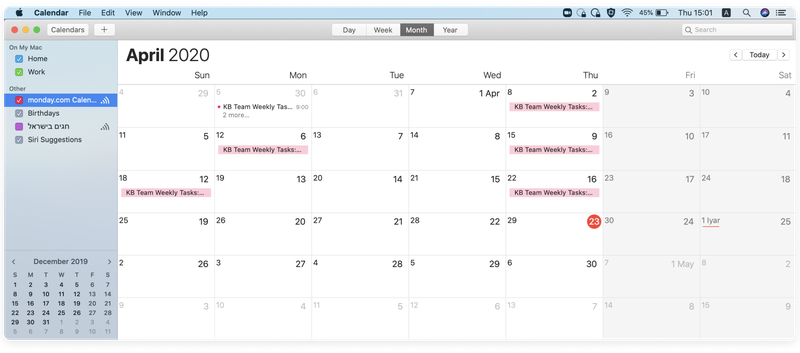 ---
From project management to productivity
When is a project management tool not a project management tool? When it comes with a whole host of integrations that transform it into a complete productivity and collaboration suite. With monday.com's integrations, you can more easily plan projects, as well as track the status of those projects, make updates on the fly, and stay on time and within budget.