What words do you think of when you reflect on nonprofit work? Compassionate, helpful, giving, kind, or caring might come to mind. But, what about data-driven, reliable, successful, groundbreaking, or impactful?
Research shows consumers are more likely to view nonprofits as "warm" and for-profits as "competent," making them prefer to buy products made by a for-profit over a nonprofit.
However, when nonprofits can boost public perception of their work as being both warm and competent, they end up with a competitive edge over for-profits. The work of building that warmly competent brand is just one element of nonprofit administration.
While it might be tempting to lump nonprofit work into a completely selfless, do-gooder, feel-good industry, effective nonprofits must employ a variety of business and leadership skills to succeed. Critical, mission-driven work requires having both a good heart and a good head. In this piece, we'll paint a clear picture of the diverse roles nonprofit administrators play and steps you can take to join their ranks.
---
Overview: What is nonprofit administration?
Nonprofit administration is a catch-all term for the various leadership roles and organizational development aspects that keep a nonprofit running. It's essentially business administration, but for an organization that has a special incorporation status within its state and tax-exempt status under the Internal Revenue Code.
---
The 8 roles and responsibilities of a nonprofit administrator
Nonprofit administrators wear many hats. Their roles can be focused within one department of their organization, such as program development, or take on a larger managerial role overseeing multiple aspects of the nonprofit.
Common job titles for nonprofit administrators include executive director, development officer, services coordinator, advocacy lead, compliance manager, or membership administrator. This section summarizes some of the many responsibilities these nonprofit leaders might fill.
Fundraising and donor stewardship
Fundraising for nonprofits is a critical department. Nonprofits may rely on membership fees, individual donations, corporate sponsorships, or grant writing to support their operations. Nonprofit administrators can be charged with developing grant proposals or organizing fundraising campaigns.
Part of securing donations also involves donor stewardship, or relationship-building with people who give to the nonprofit. Nonprofit administrators often use donor management software to track data on contributions each donor has given over time and notes about how nonprofit staff have continued to engage that donor through conversations, mailings, event invitations, and more.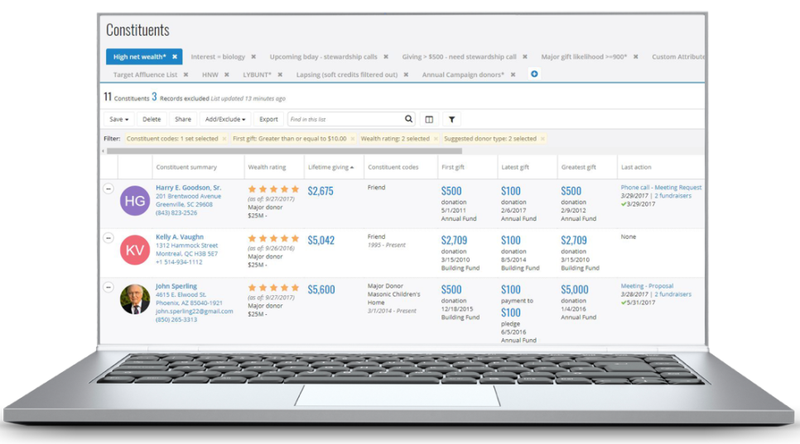 Board management
A nonprofit is required to have a board of directors in place to provide financial oversight and hold the organization accountable to the public for implementing its mission as intended. Nonprofit administrators are often in charge of board member recruitment, encouraging board members to assist with fundraising efforts, organizing monthly board meetings, and presenting information to the board, as needed.
Marketing and communications
Marketing and communications are key for nonprofit fundraising, advocacy efforts, and otherwise getting the nonprofit's mission out into the world. Nonprofit administrators might create a nonprofit social media plan as part of their work to reach a greater audience.
Email marketing for nonprofits is also an effective way to connect with new and recurring donors about the nonprofit's impact and future goals. Nonprofit administrators can organize email campaigns to cultivate donations or gather more volunteers.
Hiring and staff development
As with for-profit businesses, nonprofits are run by driven people with different career aspirations and personal development goals. Nonprofit administrators are responsible for determining which roles the nonprofit needs to fill, recruiting the best talent to fill the positions, and then creating a work environment that promotes skill development.
Volunteer management
Most nonprofits rely on volunteers to some extent. Volunteers can fill a range of roles, from helping with filing or other office tasks to packing food boxes to distribute to people in need. Nonprofit administrators identify roles best suited for volunteers and create processes for onboarding them to the nonprofit. They also organize thank-you events for volunteers and work to turn volunteers into financial donors whenever possible.
Program administration
Nonprofit administrators can also fill roles similar to that of a company's CEO. They may oversee the nonprofit business plan, ensure they're meeting all of the requirements to maintain the organization's 501(c)(3) tax filing status, and a number of other leadership tasks to ensure smooth program operations.
Data collection and evaluation
Nonprofits have to be accountable to their donors. Therefore, nonprofit administration involves collecting and evaluating data that show the impact of your work. Nonprofit administrators use these data to write annual reports, meet grant-maker requirements, and otherwise market their value to current and prospective donors. They also use the data to identify areas where they can improve operations.
Financial tracking and reporting
Nonprofit accounting is a particularly important aspect of effective nonprofit administration. Administrators use fund accounting to create a culture of transparency and let donors know the nonprofit is using their money wisely. Nonprofit administrators might use T-accounts, for example, to track the organization's debits and credits and ensure the nonprofit is in good financial health.
---
How to become a nonprofit administrator
At this point you might be wondering, what don't nonprofit administrators do? With so many different roles and responsibilities available to nonprofit professionals, there's a good chance you can find a place for yourself in this mission-driven field. If you're looking to move into a career as a nonprofit administrator, these nine tips can help you get your foot in the door.
1. Consider which issues you're passionate about
Nonprofit work covers issues ranging from medical research and wildlife conservation to local food insecurity and youth mentorship. As a nonprofit administrator, you'll spend your time entrenched in your cause — pitching donors on why it's so important, working alongside volunteers to serve your community, talking about the impact you've been able to have.
You'll be able to do your work more easily and genuinely if you pick a cause you're really passionate about and to which you have a personal connection.
2. Identify a nonprofit leader as a mentor
Once you've picked an issue you care about, look at some of the leaders working within that field. Ask for informational interviews with staff to learn about different nonprofit career paths and nonprofit management. Throughout this networking, keep an eye out for someone whose path particularly inspires you and communicate with them about a potential mentorship.
3. Volunteer with a nonprofit you admire
Volunteer roles at nonprofits can be as diverse as the available job positions. Get a feel for a nonprofit's culture and operations by volunteering with the organization. Try out as many different roles as you can.
4. Join a nonprofit board of directors
Look for nonprofits in your area that are recruiting new board members. Joining a board is a hands-on way to learn about nonprofit bylaws, accounting, and reporting. Use this role to see whether this side of operations appeals to you, or if you'd rather find a role closer to the nonprofit's direct client services.
5. Fundraise for a cause you care about
As previously stated, fundraising is an imperative piece of nonprofit administration. No matter what role you fill at a nonprofit, you'll probably touch fundraising at some level. Practice asking for donations by organizing a fundraiser on behalf of an organization you care about. This will also become a great talking point for any future job interviews with nonprofits. Nonprofit leaders love to find staff who aren't afraid to make the ask.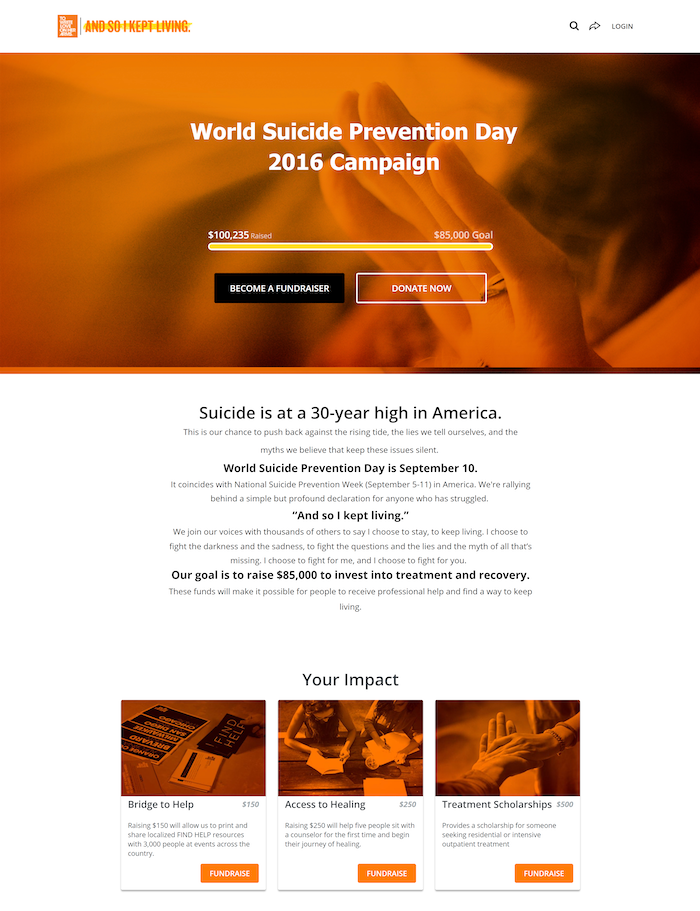 6. Find an internship to develop key skills
Many nonprofits have internship programs that allow you to get hands-on experience with the culture and operations of an organization. This can also help you network within the sector.
For young professionals considering a career switch, there are also nonprofit fellowships that allow you to keep your job while participating in part-time, skills-based service to a nonprofit. Service Never Sleeps is a Washington, D.C.-based nonprofit that facilitates these kinds of pairings.
7. Consider a nonprofit degree program
Degrees such as a master of public administration or master of public affairs are excellent choices for the nonprofit sector. However, more schools are now offering specific nonprofit certification programs.
If you're looking to expand your understanding of the nonprofit world in a classroom environment, look for universities with a nonprofit management focus. Having the degree certainly won't hurt your resume as you apply for job opening in nonprofit administration.
8. Translate your skills from other sectors
While nonprofit-related degree programs can be useful, you don't have to go back to school to transition into the nonprofit sector. Many skills you may have used in your corporate career, such as talent recruitment and development, project management, or strategic marketing, can be translated as vital assets for a nonprofit role.
Take some time to think about how your current experience can benefit a nonprofit organization, and speak to those strengths in your application materials and interview.
9. Explore the option of starting your own
Before starting a new nonprofit, it's always important to do a thorough inventory of what organizations and services already exist that relate to your cause. You don't want to stretch available resources thin or recreate the wheel. However, if you find there really is a services gap within your community, you may want to look into how to start a nonprofit.
Launching your own nonprofit is a big undertaking, but it can be a fulfilling way to fully dedicate yourself to nonprofit administration and make a difference for a cause that's important to you.
---
Pursue nonprofit administration to make a difference and leverage a diverse skillset
People from all different backgrounds with experience in a range of skills can find a career home for themselves in nonprofit administration. If you're looking to combine your knowledge and abilities with meaningful work, pursuing a role with a nonprofit might be the perfect fit.